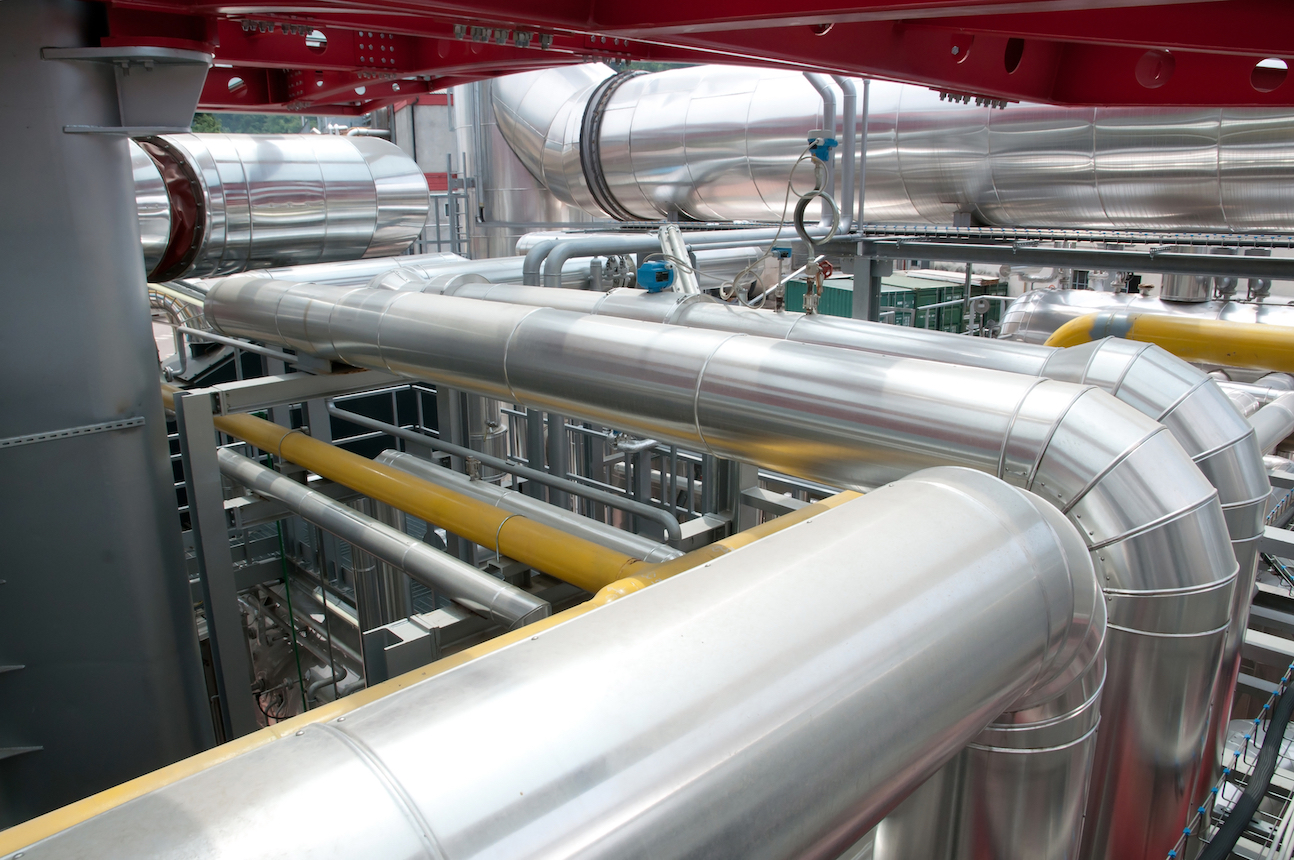 Steeled for success
Astute investment decisions and a strategic collaboration with SKF have helped to make Amreli Steels Pakistan's premiere producer of steel reinforcement bars.
Astute investment decisions and a strategic collaboration with SKF have helped to make Amreli Steels Pakistan's premiere producer of steel reinforcement bars.
With its tall windows, lofty ceilings and gleaming tiled columns, Jinnah International Airport is an impressive gateway to Karachi, Pakistan's business centre. Costing some 100 million US dollars, it was Pakistan's most expensive public building when it was completed in 1992, and it remains a source of national pride.
The airport is one of a number of structures in Pakistan that owe their innovative design to Amreli Steels, a company located some 35 kilometres away, on the outskirts of the city.
Today, Amreli Steels is Pakistan's leading producer of steel reinforcement bars, and the company is on the brink of an expansion that looks set to give it inter-national recognition.
It is difficult to believe that this family-run business was once struggling, coping with obsolete machinery and constant breakdowns.
"Amreli Steels has come a long way," says CEO Abbas Akberali, whose father founded the company in the early 1950s.
While not immuneto the global economic downturn, Amreli Steels has achieved impressive growth over the past decade. Key to its success has been the reliability and improved performance of its roughing mill.
Originally a manufacturer of nails, the company switched to steel rolling in the early 1960s. A second-hand rolling plant was purchased from a redundant copper mill in Britain and installed in Karachi in 1968.
Inevitably there were breakdowns, and problems were exacerbated by the company's use of poor-quality and, in some cases, re-conditioned bearings.
"There was a history of failures," says Tehseen Abbasi, technical account manager for SKF. "In those days there were breakdowns two or three times a month. There was a lot of downtime.
"It was a common problem in mills across Pakistan at that time," he says. "Because working conditions were so harsh, and workers weren't properly trained, companies couldn't see the point of investing in good-quality bearings."
The relationship between Amreli Steels and SKF began in 1999 when the SKF team in Pakistan persuaded Abbas Akberali to invest in 24 spherical roller bearings.
The Amreli management was impressed with their performance and over the next few years, the relationship between the two companies steadily grew.
Asad Ali, SKF's direct sales and marketing manager, says: "They were keen to find solutions to their mainten-ance issues, including their high consumption rate of bearings. But initially they bought bearings from SKF only for their roughing mill. They were reluctant to invest in high-quality bearings for all their essential machines."
Things changed,however, in 2003, when an economic upsurge kick-started Pakistan's construction industry. Amreli came under pressure to dramatically boost its output to meet demand.
"With production pressure came the realization that they needed bearings that would provide reliable operation," explains Tehseen Abbasi. "I told them, 'If you compare the costs you're incurring in terms of downtime with the additional cost of SKF bearings, there's no contest. If you invest a little, you'll save a lot.'"
Amreli was won over by the argument. In addition to supplying bearings, SKF promised a package of measures to bring the plant up to global standards as well as training, failure analysis and condition monitoring.
Around the same time, the company also invested in a thermo mechanical treatment plant and a new rolling plant. After three months' closure during which the new equipment with SKF bearings was installed, the plant was restarted for commercial production in March 2008.
Today, the plant is producing reinforcement bars (rebars) at a rate of between 12,000 and 15,000 tonnes per month – compared with its previous output of 6,000 tonnes per month.
"We're in an extremely aggressive market," says Jahangir Ali Khan, Amreli's senior manager of technical and project development. "These measures have enabled us to reduce our costs and compete effectively."
The raw material for Amreli's rebars comes in the form of steel billets supplied by Pakistan Steel or imported from abroad and stored in the plant's loading bay.
The production processbegins with the billets being cut to size and moved by magnetic crane and rollers to a 31-tonne-capacity furnace. Once inside, the billets take 2.5 hours to reach the 1,250 degrees Celsius necessary for the rolling process. Each red-hot billet then travels via a roller table to the roughing mill where it makes five passes – reducing its size from 150 millimetres square to 70 millimetres square. It then makes a single pass through up to 13 rolling stands, depending on the required size of the finished product.
Despite its recent upgrade, Amreli is still relying on its second-hand roughing mill to perform what is arguably the most arduous task in the production process.
But with the help of the engineers of the SKF steel segment in Germany, the rolls of the 50-year-old copper mill were successfully redesigned to bring them up to the appropriate standard.
"The roughing mill is the most critical piece of equipment in the plant," says Shabbir Hussain, Amreli's execu-tive manager for plant and production. "It achieves the highest level of reduction and takes the brunt of the load. If it fails, the entire plant comes to a halt for two days."
Amreli is implementing the new design during 2009, and the goal is to eliminate all unforeseen breakdowns.
The company's future goals include boosting the plant's annual capacity from 150,000 tonnes to 250,000 tonnes.
Despite the global slump, Shayan Akberali is optimistic. "With a developing country like Pakistan you're looking at a growth rate of at least 7 percent in per capita steel consumption per annum," he says. "Right now, we're on a per capita consumption of 35 kilograms, and it's likely to rise to between 80 kilograms and 100 kilograms, so there's huge scope."
---
An ongoing support programme
SKF is providing Amreli with an ongoing support programme that includes staff training, instruction on mounting procedures, condition monitoring of equipment, root cause failure analysis and advice on potential improvements in bearing systems and pro-cess conditions.
As part of the programme, the plant's roughing mill has been redesigned with the help of SKF's steel segment in Germany, a solution that enables Amreli to retain the roughing mills' existing rolls.
Crucial to the redesign is a modification of the bearings arrangement at the roll necks, to enable them to cope with the axial loads induced from rolling the metal. It also involves improvements to chocks and sealing arrangements.
"When the metal is rolled, about 60 percent of the load is radial load and 30 to 40 percent is axial load," explains Amreli production manager Ansar Hussain Rizvi. "Currently we've no bearing arrangement to absorb the axial load, which means the roughing mill is more prone to failure. The proposed new arrangement will solve this."
Amreli has already seen a positive return on its investments with SKF. Since 2008, spending on bearings per tonne of rebars produced has been reduced by 15 to 20 percent, and the redesign of the roughing mill is expected to bring it down by an additional 10 percent.
"Initially our relationship with SKF was just as a bearings supplier, but in the past few years we've entered into a strategic relationship with the company," says Shayan Akberali, son of CEO Abbas Akberali and Amreli's director. "Today we consider them a partner in our work, and we hope this will continue."