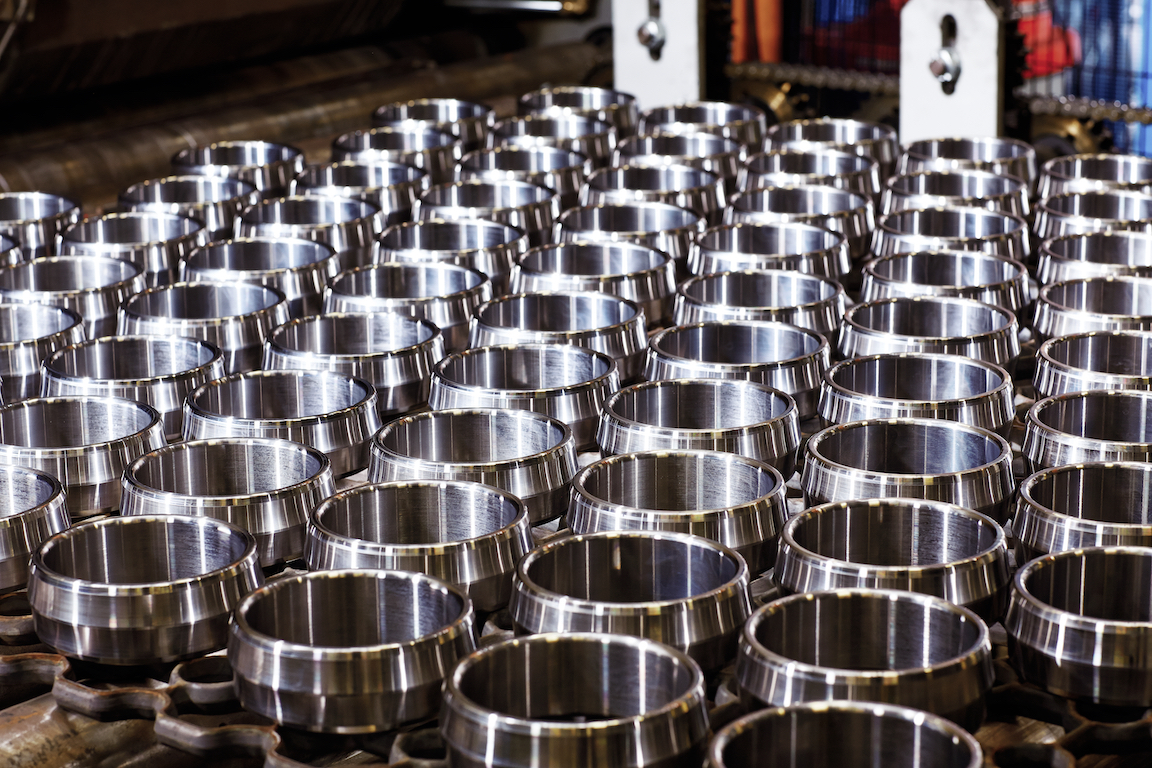 Sustainability from seed to reel
To remain competitive and at the same time realize its sustainability goals, Peruvian cotton manufacturer Industria Textil Piura has adopted a multifaceted approach that includes organic cultivation and energy-efficient production.
Summary
Industria Textil Piura was founded in 1975 and has its headquarters in Piura, 1,000 kilometres north of the Peruvian capital, Lima. The production plant has an annual installed capacity of 6,000 tonnes of yarn, and the company employs 700 people. Industria Textil Piura exports its products to the United States, Canada, Switzerland, Germany, Spain, Italy, Brazil, Argentina, Chile, Bolivia, Colombia, Japan, Korea, Taiwan and Hong Kong. The company produces its cotton under the brand name Pimax. Its profit for 2008 was 1,943,000 Peruvian soles (535,000 euros). Sales volume for 2009 was 4,000 tonnes of yarn.
www.textilpiura.com.pe
To remain competitive and at the same time realize its sustainability goals, Peruvian cotton manufacturer Industria Textil Piura has adopted a multifaceted approach that includes organic cultivation and energy-efficient production.
Organic cotton is becoming increasingly mainstream. In the wake of growing environmental awareness, top global retailers such as Nike, ZARA and H&M are turning to organic cotton products, and smaller companies are following suit.
The se bild ures reflect that development. According to the Organic Cotton Farm and Fibre Report 2008, organic cotton growth by farmers worldwide increased 152 percent from 2007 to 2008. Organic cotton production reached 145,872 tonnes, grown on 161,000 hectares in 22 countries. And it is not just the clothing industry that's changing its ways. Increasingly, home textiles and hygiene products are also going organic.
But the switch from conventional to organic farming is not easy. Cotton is known for its sensitivity to pest attacks. In fact, cotton accounts for about 16 percent of the world's total pesticide use, more than any other single crop.
Textile makingin Peru has a long heritage. Cotton fabrics found in Peruvian tombs are said to belong to a pre-Inca culture. More than 3,000 years ago, the Paracas culture created weavings with spun fibres from balls of cotton, making uniform and highly pest resistant cotton yarn.
Fast-forward to the 1970s, when the Peruvian business group Romero Group invested capital in the textile industry, with focus on Pima cotton (see sidebar). The Group founded Industria Textil Piura, which is now taking its first steps in organic cotton production.
Today, Industria Textil Piura faces strong competition from low-cost cotton growers in China and India. Cutting production costs and growing high-quality organic cotton makes it possible for the company to live up to its sustainability goals and at the same time become more competitive in a tough business climate.
In the valleys surrounding Piura the sun shines year round, providing an excellent climate for the crop. In its move toward organic cultivation, Industria Textil Piura has established trial fields in which chemical fertilizers and pesticides aren't used. In this environment, natural enemies to cotton pests, such as ladybirds, can thrive. Their hungry efforts, complemented by strategically placed honey-traps made from used PET-bottles, have so far been successful in keeping cotton pests at bay.
But organic cultivation is only one aspect of Industria Textil Piura's "from seed to reel" sustainability strategy. Energy-efficient yarn production is another. The company produces 15 tonnes of yarn daily. In 2009, it spent 4.5 million euros on energy. Now it wants to cut costs by cutting energy use.
"Not only do you reduce production costs, but with our mission to be a sustainable company, it is the right thing to do," says Jorge Ramos, maintenance manager at Industria Textil Piura. In addition to its organic
cotton trials and in line with its sustainability strategy, Industria Textil Piura has another trial ongoing with SKF Energy Efficient (E2) bearings. SKF E2 bearings are specially engineered and manufactured to reduce friction losses by 30 percent or more, beyond the already efficient SKF standard bearings.
There are 60,000 bearings spinning in the machines at Industria Textil Piura, and SKF E2 deep groove ball bearings are now installed in 52 spindles in one machine.
"We are very interested in this high-efficiency technology," says Ramos. "The reduction in energy consumption associated with these bearings will enable us to be more competitive, especially now that prices in the emerging markets are low. And to go ahead with our processes, we need competitive prices. This technology also makes a significant contribution to environmental care, which is one of Industria Textil Piura's missions."
SKF E2 bearings have been on the market in Latin America since the beginning of 2009. Henry Juárez Rojas, SKF sales executive for northern Peru, says he knew from the start that SKF E2 bearings would suit Industria Textil Piura.
"Industria Textil Piura is a company that exports everything it produces," he says. "Customers nowadays demand international certification, which requires processes that are less harmful to the environment. In that context, SKF E2 bearings mean not only that a company consumes less energy, but that it works with suppliers [such as SKF] that sell environmentally friendly solutions."
The company'ssustainability efforts have paid off: Industria Textil Piura is now certified by the Global Organic Textile Standard (GOTS) for Europe and the United States, a credential that ensures end consumers of the organic status of its textiles, from the harvesting of raw materials through to environmentally and socially responsible manufacturing and labelling.
---
The pleasure of pima
If you have worn a shirt or slept in sheets made from good quality cotton, you know that all cotton is not created equal. The longer the fibres of a cotton species are, the higher the quality, meaning that it is softer, denser and longer lasting. Such is the pima species (Gossypium barbadense) of cotton, known worldwide for its unusually long and silky fibres. It is used mainly in towels, sheets and clothing such as shirts and sweaters. When the cotton is ready for harvest, it is picked by hand so as not to damage the quality. Industria Textil Piura focuses on pima cotton, but at the same time it is working with a team of professionals to develop new cotton varieties, testing resistance, fibre quality and softness.