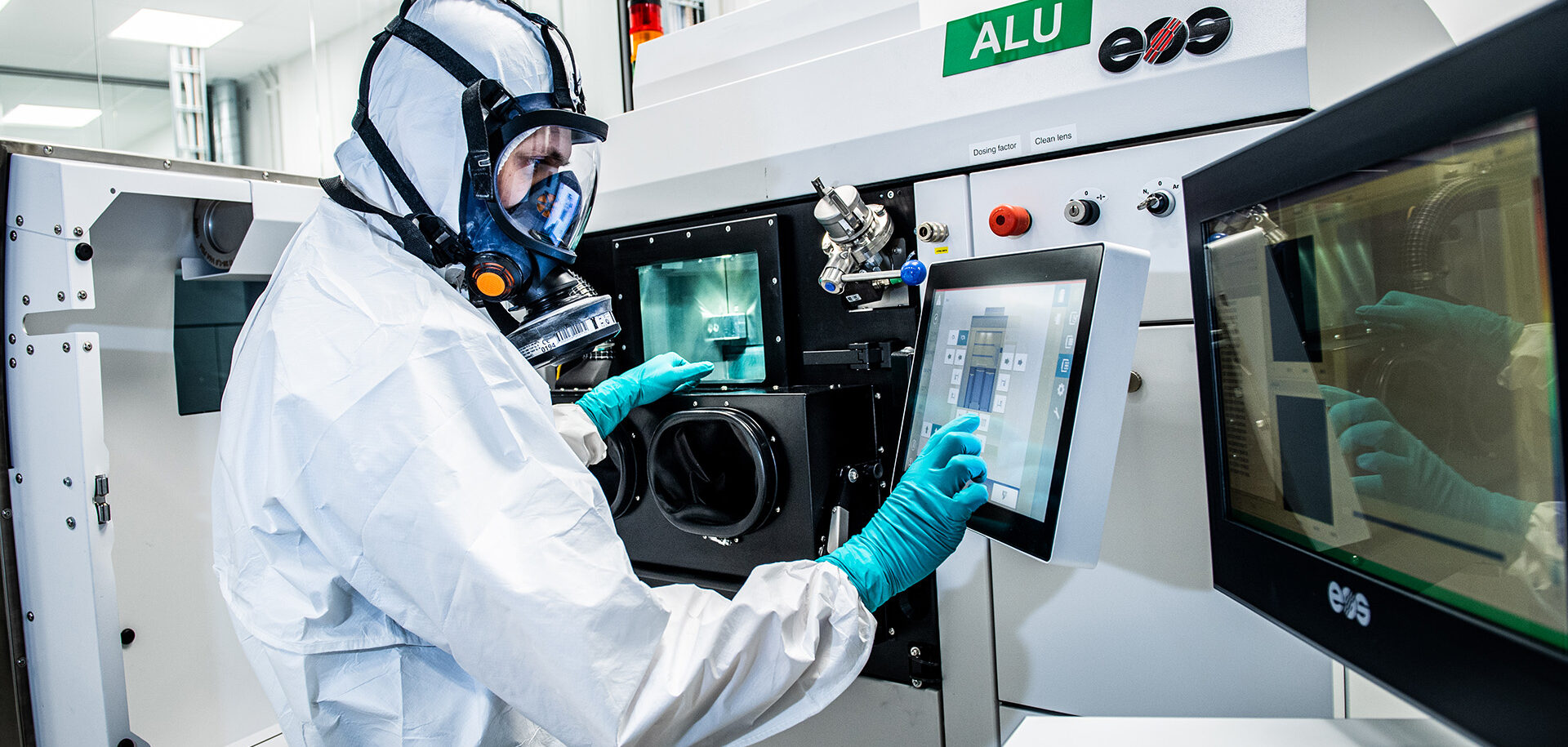 The added value of 3D printing
Additive manufacturing is an increasingly popular method of producing everything from aerospace components to human body parts. The Swedish company AMEXCI aims to help industries make the best use of the technology, where there are no limits to the imagination of designers and developers.
Additive manufacturing, commonly known as industrial 3D printing, is a term for a number of manufacturing methods that use a layer-on-layer technique to create 3D objects. This differs from subtractive manufacturing, where 3D objects are constructed by successively cutting away material from a solid block.
3D printing dates back some 30 years and has steadily developed to the point that today a wide range of products are produced by this method. In recognition of additive manufacturing's growing importance to Swedish industry, Sweden's Wallenberg family founded AMEXCI in 2017, with the aim of helping key industrial stakeholders tap into this new technique.
"The process of developing additive manufacturing has mainly been driven by two industries: the medical industry and the aerospace industry," says Benjamin Haller, head of innovation, AMEXCI. "The advantage for the medical industry is that additive manufacturing enables the production in very low numbers of customized structures that fit perfectly to the human body. And for the aerospace industry it helps create lightweight structures, resulting in fuel savings, reduced emissions and more efficient aeroplanes."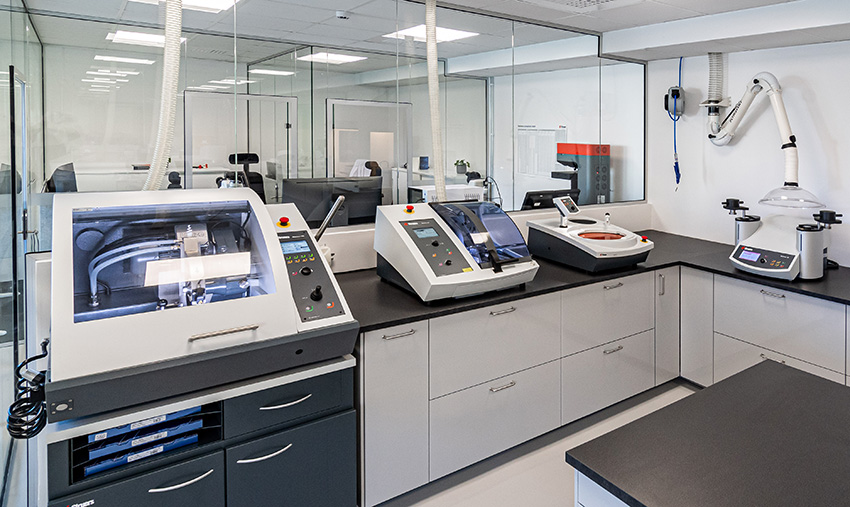 Huge potential in industrial applications
There is a huge potential for using additive manufacturing in other industrial applications as well. "I don't see any limits to how far we can take this," says Joel Andersson, head of operations at AMEXCI. "It's up to the designers and the developers. They just have to work out what we can achieve with this technology."
And there are countless potential benefits from using additive manufacturing. Because items can be printed on demand on a just-in-time basis, stocks of parts can be reduced. In addition, components can be combined in ways that were previously impossible, assembly times can be reduced, and logistics can be made more efficient.
"We can create solutions that have never been seen before, using complex geometries that you cannot machine," says Andersson. "The possibilities for this technology are truly limitless." AMEXCI's product offering includes printing parts, product development, training and material testing. Printing solutions are tailored to each client's specific needs, while an extended additive manufacturing network allows the company to provide its clients with a comprehensive range of additive manufacturing technologies and materials. AMEXCI uses a three-step approach to product development – identifying, developing and launching new products – and its training package includes both general and specific courses. The latter focus on areas such as material properties and application development. AMEXCI's material testing service ensures that a product meets the required quality needs and complies with industry standards.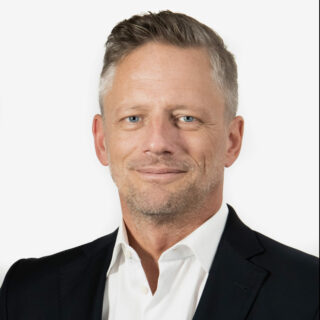 I don't see any limits to how far we can take this.

Joel Andersson, head of operations, AMEXCI

Support in design of components
SKF is a part owner and co-operator in AMEXCI, along with Saab, Scania and several other major Swedish companies, and receives support in the design of several components for additive manufacturing.
Marcel Escursell, 3D printing specialist at SKF, explains: "We can use AMEXCI's competence in SKF to design products and fully explore the possibilities in additive manufacturing, and we can get to market faster and more reliably. We also use AMEXCI for training our engineers, management and purchasing staff. We have trained about 45 engineers and 10 managers in the two years since the company was founded, but we want to double those numbers."
SKF has defined three main focus areas in its additive manufacturing activities. The first is in tooling for production, where additive manufacturing is used to reduce tool cost and increase efficiency by reducing resetting time and scrap rate. The second is the redesign of some niche bearings for racing and aerospace applications, where the main objective is to reduce weight and improve performance. The third is to use additive manufacturing to increase the number of remanufactured bearings, not only by removing material but also by adding material in damaged areas.
"There are plenty of possibilities for additive manufacturing in SKF in the future," says Escursell. "Right now, we are developing a lot of new products in condition monitoring, especially for the rotating equipment performance business model. And in that sense, we can use additive manufacturing not only for prototyping but also for series production. This enables us to go to market much faster, and we can let our customers test our products, get their feedback and make modifications to create even better products."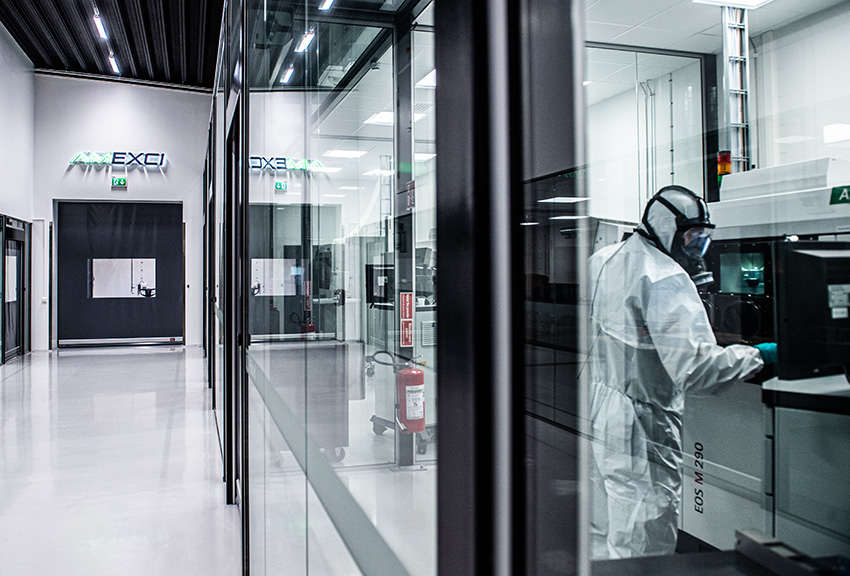 Educating the right people
AMEXCI's Haller stresses that educating the right people, such as designers and managers, is key to reaching the full potential of additive manufacturing. "To be successful with additive manufacturing," he says, "it is really important on the one hand to concentrate on educating the right people and really focus on the people behind the products, and on the other to identify a very clear use case or application that you have in mind and then use this example to go through the entire process. And I think SKF has a very clear strategy for doing this."