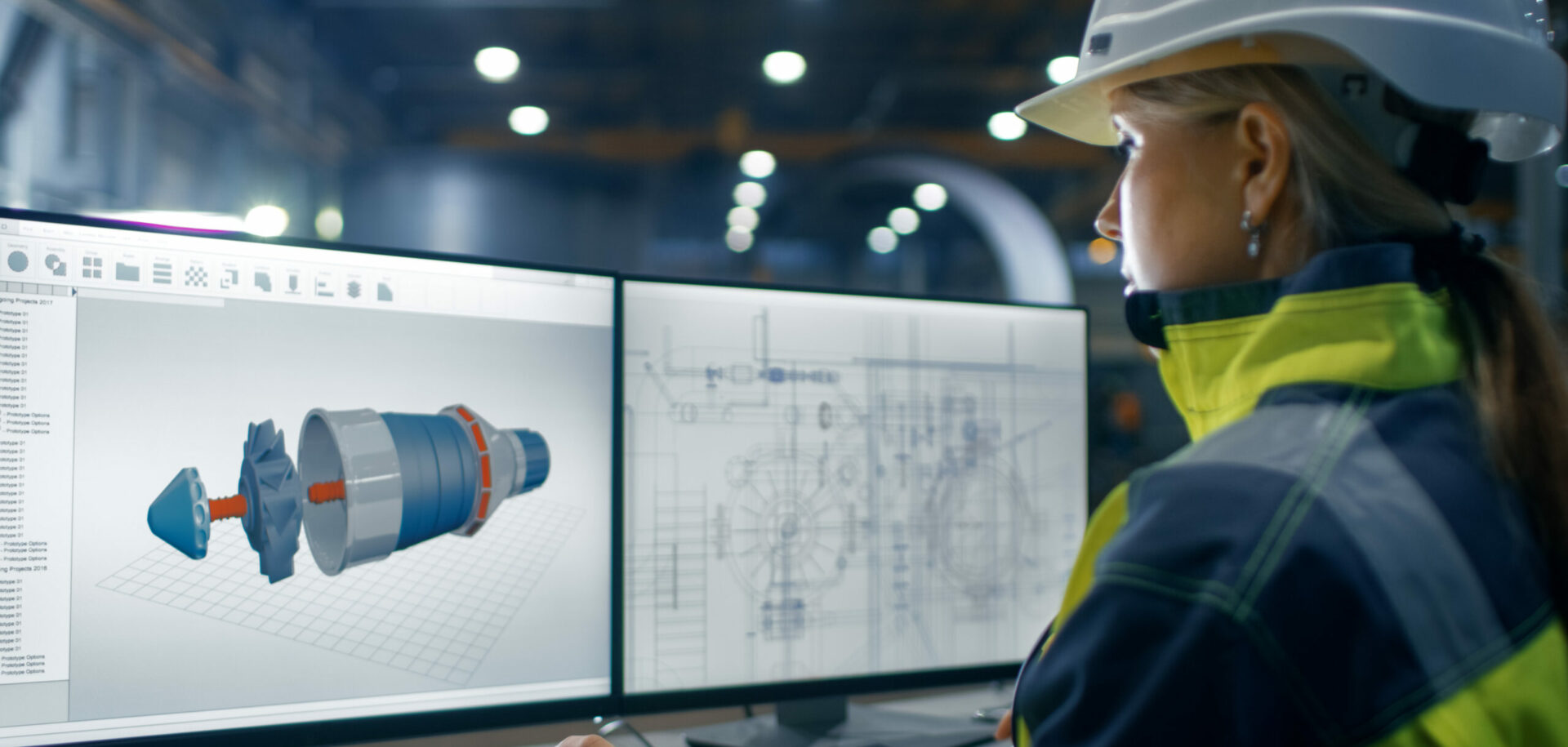 The evolution of railway axlebox technology – Part two: present and future
In the second part of the historical development of railway axlebox development, we look towards current developments that are driving the future of this key component. SKF has a long track record of axlebox developments, and trends in the industry are towards packaged solutions. These are based on wheelset axlebox assemblies, comprising the wheelset bearings or units, the axlebox housing and integrated sensors as well as condition monitoring and service packages, including service engineering, remanufacturing and training.
Today, high-speed trains, cruising at 300 km/h, have changed Europe's geography, and distances between large cities are no longer counted in kilometres but rather in TGV, ICE, Eurostar or other train hours. The dark clouds of global warming threatening our planet are seen as rays of sunshine to this most sustainable transport medium, with other continents and countries following the growth path initiated in Europe and Japan. High-speed rail represents one solution to sustainable mobility needs and symbolizes the future of passenger travel (fig. 2).
Axleboxes are one of the safety-critical subsystems in railway vehicles. SKF has unique experience in developing, designing, application engineering and manufacturing of axleboxes, bearings, bearing units as well as mechatronics, seals and lubrication systems.
In most cases, axleboxes are tailored to the manufacturers' specifications and the requirements of railway operators. Some axleboxes are used for the same or similar applications across bogie supplier platforms, which are deployed for different vehicles and operators. Increasingly, axleboxes are equipped with mechatronic systems to measure operational parameters and monitor bogie condition.
In the case of freight cars, as bogie standardization grows, the same or very similar axleboxes are fitted for different freight car types and operators in several countries. Instead of open bearings, bearing unit designs are used to increase reliability and safety.
Axlebox bearing units

There is a worldwide trend towards the increased use of ready-to-mount factory prelubricated bearing units, incorporating an integrated sealing system on both sides. These units simplify the mounting process dramatically and contribute to higher reliability and safety. This is because
maintenance of these units is moved to remanufacturing divisions of bearing suppliers or other independent specialized facilities.
These axlebox bearing units are usually based on tapered or cylindrical roller bearing units (figs. 3a and 3b). Both bearing designs have unique advantages and are successfully used in all kinds of railway vehicle applications. Many railway operators and manufacturers have strong preferences for the type of design to be used. The reason for the choice of a specific bearing design can be quite different and depends on various criteria. These include:
specific area/country/railway operator's standards that have to be considered

field experience

established maintenance routines in the maintenance workshops

new vehicles equipped with existing bogie and bearing designs.
Some railway standards require extensive laboratory and field testing programmes for implementing any new axlebox bearing design and also for any design or customer specification changes of existing bearings. These requirements have to be fulfilled before reaching a conditional, and later on, an unconditional approval for using a specific bearing design/size for a particular vehicle application.
Early tapered roller bearing units had a garter sealing system riding on special seal wear rings that required an additional length of the axle journal. The next development step, now in use, was to integrate the sealing system into the bearing and to mount seals that ride directly on the inner rings. These compact designs have a much narrower width and employ a shorter axle journal. This contributes to reduced bending under axle load and offers many advantages for the bogie designer.
Using polymer bearing cages, instead of steel or brass ones, can significantly contribute to higher reliability and safety. The process of their introduction, supported by extensive laboratory and field testing, is reaching completion, and apart for some rare cases, polymer cages are now the standard.
Sealing solutions are constantly under development. Newer designs are being implemented to reduce friction and operating temperatures, resulting in longer grease life and extended maintenance intervals.
Axlebox bearing units are factory prelubricated and fitted with either contacting or non-contacting high-performance seals. These designs provide, in many cases, a much longer calculated SKF rating life than before (fig. 4). This calculation is based on the load conditions, the reliability and the SKF life modification factor that takes the lubrication conditions and level of contamination during operation into account. Because of the grease performance, the limitation of field service life has to be considered.
Railway vehicles are equipped with several sensors installed in axleboxes to detect and monitor operational parameters such as speed, temperature and vibration to provide input for several control systems, including the brake and condition monitoring systems. The SKF Axletronic railway sensor bearing units are an integral part of monitoring systems.
Bogie condition monitoring

The SKF Multilog on-board axlebox condition monitoring system, IMx-R, may be part of the train's bogie condition monitoring system or may work as a stand-alone system (figs. 5 and 6). This system also fulfils the requirements of the European Technical Specification for Interoperability (TSI) Directive 96/48 EC.
This standard stipulates that the equipment shall be able to detect a deterioration of the condition of an axlebox bearing, either by monitoring the temperature, and/or its dynamic frequencies. The maintenance requirement shall be generated by the system and the system shall indicate the need for operational restrictions when necessary, depending on the extent of the bearing damage. The detection system operates independently on-board the train and the diagnosis messages are communicated to the driver. This system complies with EN 15437-2.
SKF solution packages

For more than 100 years, SKF has become synonymous with advanced bearing technology and is the world's leading supplier to the railway industry. Adding to this solid knowledge base, SKF is also a leading supplier of products and solutions within mechatronics, lubrication systems, seals and services for diverse applications (fig. 1).
For the railway industry, the current and future delivery capability from SKF comprises the axlebox bearing unit including sealing solutions and the tailor-made axlebox, plus mechatronic system solutions to measure operational parameters and to monitor the bogie condition. Lubrication systems include wheel flange lubrication solutions to reduce friction and wear between wheel and rail. Service packages are tailored to the manufacturers' and operators' needs, including testing, mounting, global after-market sales and service, remanufacturing and logistic services. SKF offers a unique worldwide network of sales, application and service engineers to work closely with manufacturers and operators on international projects.
Conclusion

In the past, development was very much focused on solutions to find suitable bearing designs that could be further improved. Axlebox
bearings and units also accommodate SKF Axletronic sensors. These provide the operational signals that are used for bogie condition monitoring systems. In future mechatronic options will be a standard part of solution packages. Such solutions offer new opportunities to increase reliability and safety and to achieve lower maintenance costs of railway rolling stock. All these solutions are contained in a comprehensive railway handbook containing very detailed information about axleboxes, bearings, sensors, condition monitoring and service solutions.