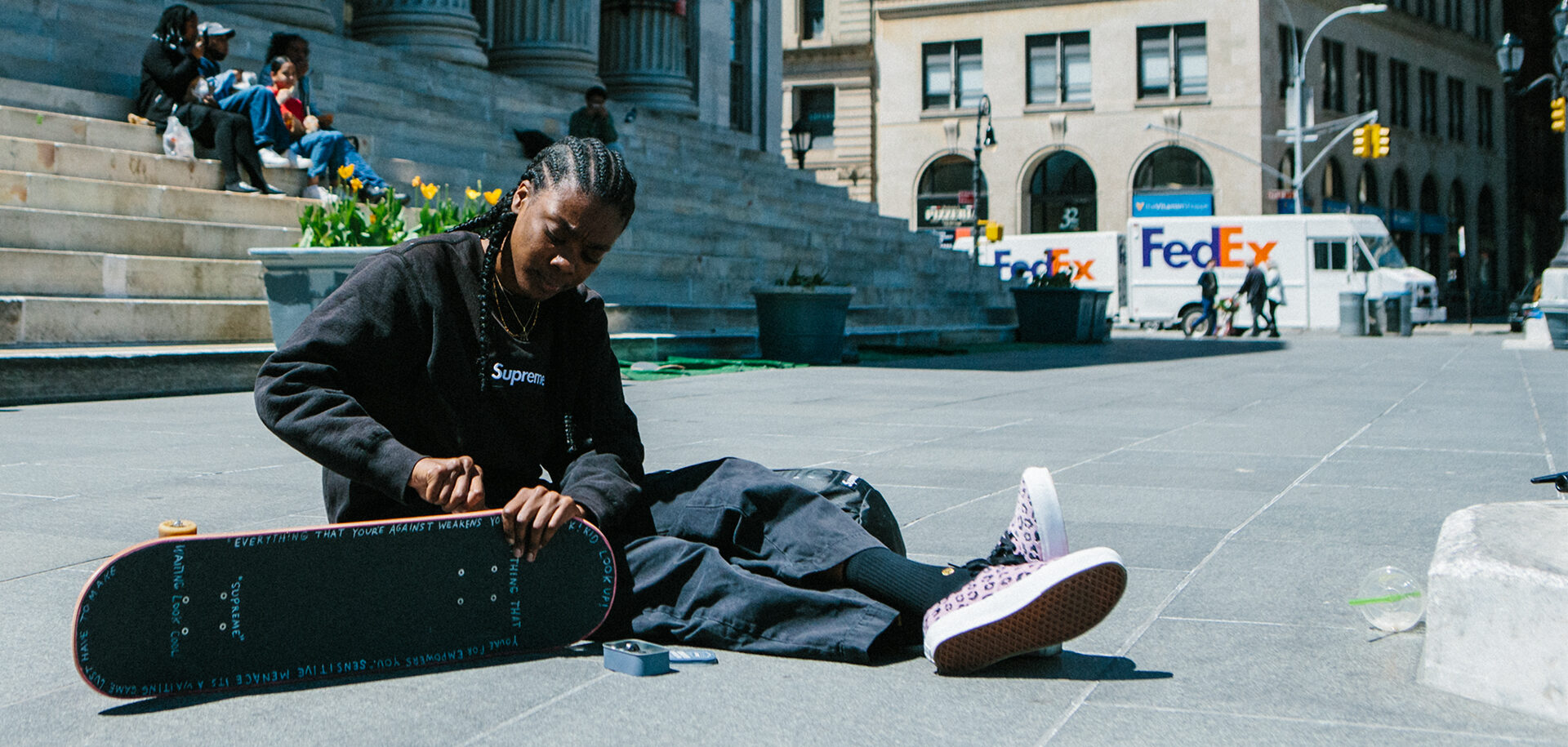 The queen of skateboarding
Professional skateboarder Beatrice Domond, a member of SKF's high-profile skate team, is breaking ground in the skateboarding world. Media call her "the future of skateboarding", but for Domond, skating is all about doing what she loves the most.
Beatrice Domond probably would have excelled in any sport. The 27-year-old south Florida native has always been athletic. She played several sports growing up, but the one that stuck was skateboarding.
"I started skating when I was 5," she recalls. "I saw other kids doing it in school and it looked like fun. I also played tennis, basketball and soccer. I was into every sport. But when I turned 14, the world kind of told me I had to pick one."
Always looking for a challenge, Domond chose skateboarding. "Whatever was the hardest, I wanted to do," she says with a laugh.
Back then, Domond says, she didn't know she could make a career of skateboarding. She was just having fun honing her skills on the neighbourhood sidewalks and in local skate parks. "As I got older, I started getting into the companies and people in skateboarding," she says. "I read skateboarding magazines and watched a lot of skate videos on DVD and YouTube."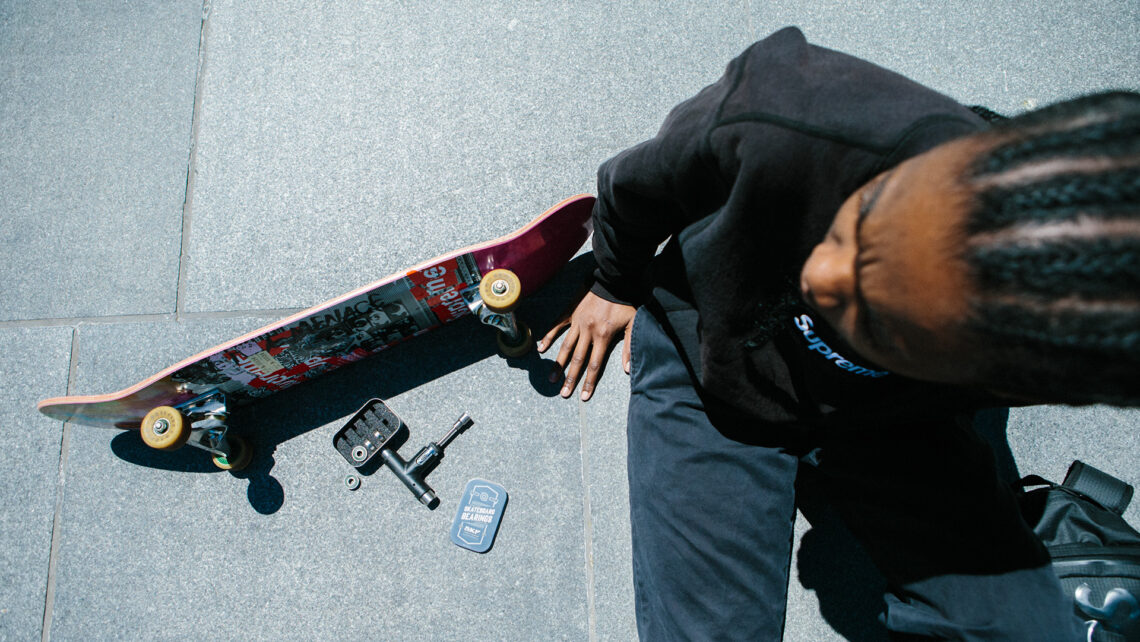 Game-changing video
That's how she learned about filmmaker and videographer William Strobeck, a well-known name in the skateboarding community for his influential skate videos and his association with global streetwear brand Supreme.
When it comes to the company, it makes bearings for trains, aeroplanes and everything. That's pretty cool. SKF bearings are the best.

Beatrice Domond, street skateboarder
"Bill Strobeck was one of the people I really looked up to," Domond says. "I still do. I sent him one of my videotapes and he was really encouraging. He responded, ´That's sick … keep skating!'" Domond was 17 at the time, and it was the start of a great friendship. It was also the start of Domond's rise to fame. She kept sending him clips, which led to Strobeck including her in his acclaimed Supreme videos Cherry (2014), Blessed (2018) and Candyland (2019). He also shared her clips with pro skater Jason Dill, co-founder of a prominent skateboard company, who decided to sponsor her.
In 2017 Domond moved to New York City, which she calls the biggest skate park in the world, to earn her living as a pro skater.
SKF sponsorship
Domond is a street skateboarder, which means she uses urban obstacles such as stairways, rails and ledges to perform tricks. Her skills have not only earned her great respect in the skateboard community but also sponsorships from several leading brands, including SKF. Domond has been rolling on SKF bearings since the launch of the company's new product series for skateboards in March 2022, and she is a member of SKF's high-profile skate team.
She is also the first and, so far, the only woman to land a spot on Supreme's influential skateboard team.
Domond is part of a generation of women who are shattering the glass ceiling of a traditionally male-dominated sport. With the rise of social media, women and non-binary skaters are now able to show off their skills and market themselves, attracting followers and demanding the attention of event organizers and potential sponsors.
"Things are getting better," Domond says. "When you give people more resources, they are going to do well. Once you have the backing, you will see the outcome of that. There's still some work that needs to be done, but it's happening."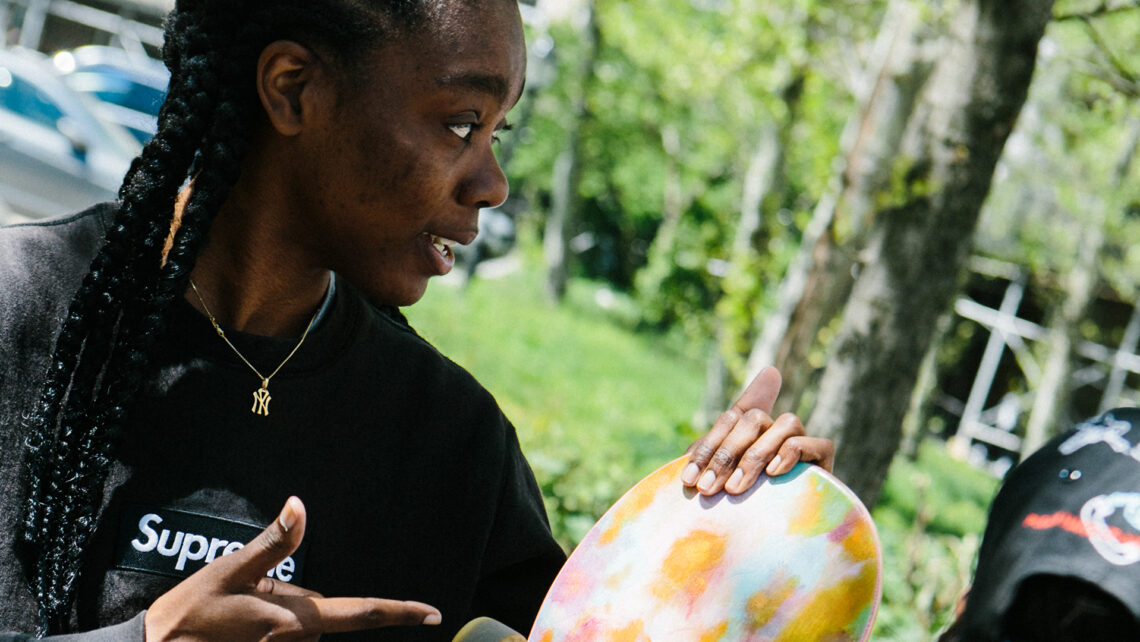 Internet influencer
Domond also sees the internet as a boost to skateboarding, making it more mainstream and accessible to everyone. "When I came up, the internet was starting to boom," she says. "I was in the middle of that. I went from DVDs and magazines to social media and being an influencer."
Today, for a lot of pro skaters, being seen on Instagram is more important than competing or participating in events. Domond earns her living by posting photos and videos of herself skating on social media, where she tags her sponsors and can be seen using their products. "For me, I get to be a video skater," she says. "I wake up and go out and skate. I don't compete. That's not for me."
Creating videos has always been an important part of Domond's skateboarding and something she enjoys doing. "If I wasn't skating, I'd probably be a video editor," she says. "I love the editing side of making movies. That's part of why I skate."
Domond has become known for her distinct and effortless skating style, inspired by the sport's legends of the mid-1990s. "I'm very focused when I skate," she says. "From what other people say, I'm stylish; I have cadence and I make it look easy."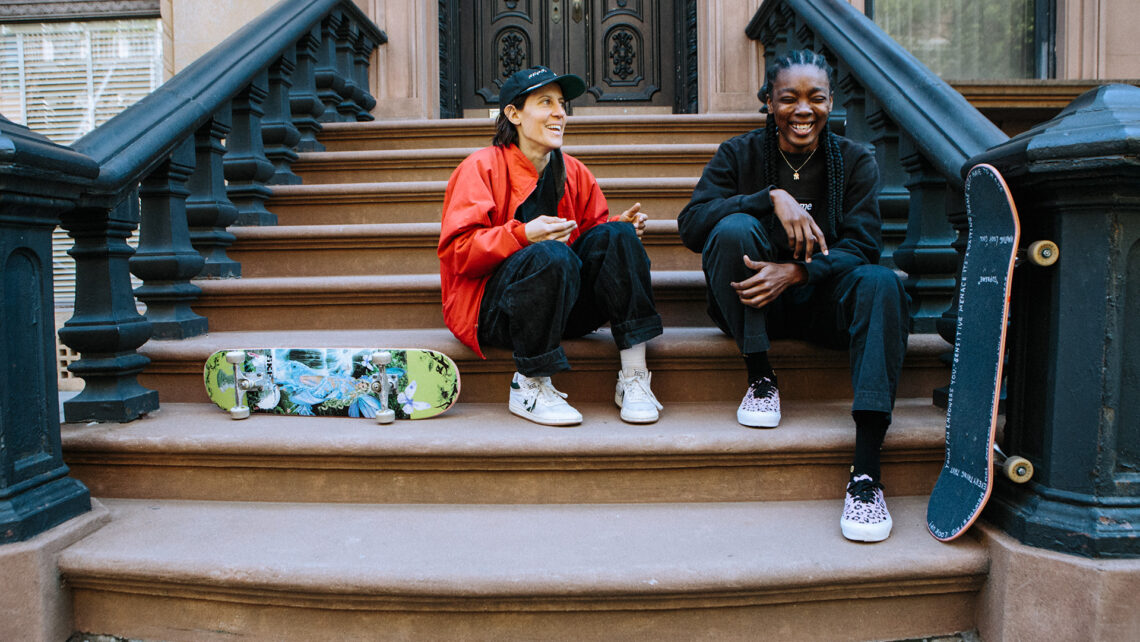 Skateboard pioneer
Although skating for Domond has never been about chasing fame, it has inevitably opened doors for her that otherwise probably would have remained closed. In 2019, she was approached by the shoe company Vans and asked if she wanted to design her own version of colourway shoes for the brand. The collaboration marked the first time a Black woman had her name on a pair of Vans. She currently has two shoes on Vans, and new colourways are coming out next year.
For the 200th birthday of designer Louis Vuitton, in 2021, Domond was one of 200 "visionaries" selected to design a steamer trunk for an LV exhibition in France.
"I'm a very creative person," Domond says, "and I'm glad I get these opportunities. I'm really hands-on. If you give me an inch, I'm going to take it."
But in the end, skateboarding for Domond is all about doing what she loves. It is her identity, her way to turn inward, focus and find peace. "When I'm on my board, I'm 100 percent in the moment," she says. "When you skate, you're present. In a world of chaos, it's meditative. Once I'm stepping on my board, there's nothing else."