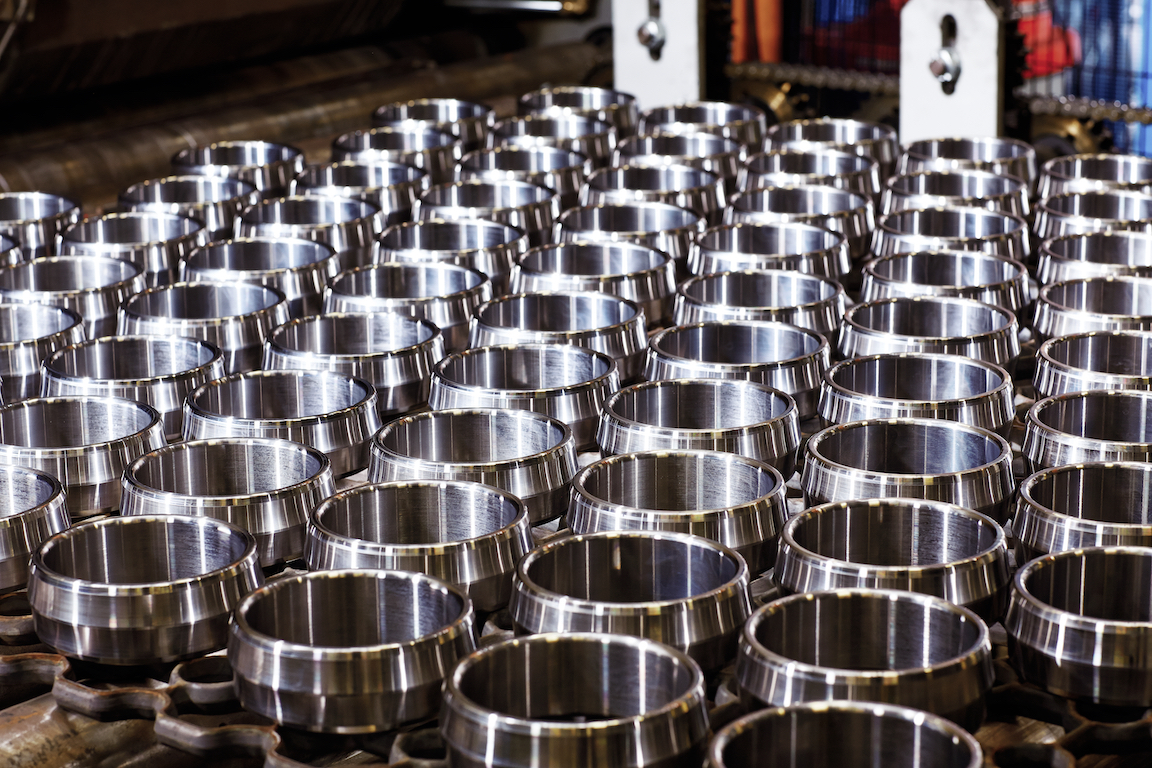 Aiming high MISTRAL'S marvellous motor
MISTRAL Engines has developed a new liquid-cooled, multi-fuel, electronically controlled rotary engine to meet the needs of 21st century general aviation.
Summary
MISTRAL Engines SA, established in 2001, has its headquarters in Geneva, Switzerland. The facility includes design offices, an engine test lab and workshop space for production assembly. The company employs 22 people in Geneva and two more at MISTRAL Engines USA Inc., a wholly owned subsidiary based in DeLand, Florida. The company is privately owned by a group of pilots and others. CEO Philippe Durr is himself an enthusi-astic and experienced private pilot.
MISTRAL Engines has developed a new liquid-cooled, multi-fuel, electronically controlled rotary engine to meet the needs of 21st century general aviation.
As a demonstration of vibration-free operation, it was convincing. Yann Olivier placed a glass of wine on the engine and opened the throttle. Up went the revolutions – 3,000, 4,000, 5,000 r/min and more. The exhaust manifold glowed first red-hot, then white. But the glass stayed firmly in place; there was hardly a ripple on the surface of the wine. "Try that with any reciprocating piston engine," Olivier says, "and the glass will fall off in a jiffy."
Olivier is power plants system manager at MISTRAL Engines SA, a company based in Geneva, Switzerland, whose enthusiastic team of engineers has developed an innovative rotary piston motor for general aviation (GA) aircraft that offers many advantages over reciprocating piston engines.
The GA market comprises aircraft other than military and those of scheduled airlines. There are some 300,000 GA aircraft worldwide, mostly small and medium-sized. Reciprocating piston engines have dominated the GA market ever since it came into existence. But such engines, with pistons that reverse direction thousands of times a minute, are inherently subject to limitations. In 2001, a group of private pilots and aircraft owners in Switzerland, recognizing that rotary piston engines, updated with modern electronic technology, could offer unprecedented advantages, established a company to develop a new kind of engine for GA aircraft based on the Wankel motor.
Felix Wankel developed the rotary piston engine in Germany in the 1950s. His first successful prototype ran in 1957. In this type of engine an approximately triangular rotor rotates in a roughly oval housing (epitrochoid is the accurate description of the oval shape). Fuel burns in the space between the rotor and the housing. As there are no highly stressed reciprocating parts, rotary piston motors offer reliability, longevity, low maintenance costs, compactness and a high power-to-weight ratio and can use several different types of fuel.
Rotary piston motorshave been installed in many different vehicles and devices, including cars, unmanned aircraft, go-karts, personal watercraft, chain saws and auxiliary power units. Their most extensive automotive use has been by the Japanese company Mazda. In 1991 a Wankel-powered Mazda won the 24-hour Le Mans endurance car race in France. The following year a rule change made the car ineligible to race.
"The Wankel motor is proven technology," says Philippe Durr, MISTRAL's CEO. "In the past its drawback was high fuel consumption. Now our cutting-edge digital engine management system has reduced consumption to a level that is comparable to conventional aero-engines. Our American subsidiary, MISTRAL Engines USA Inc., is working to obtain type certification from the [US] Federal Aviation Authority. For that, you have to show that the engine satisfies a large number of safety-oriented and other technical requirements. That is the biggest hurdle to entering the GA market."
Three customer types make up the general aviation (GA) market: do-it-yourself aircraft makers who build their own aircraft, termed "experimentals," from plans; original equipment manufacturers (OEMs) such as Cessna and Piper, which incorporate type-certified engines in their own aircraft designs; and the retrofit market. "The OEM market is the biggest, but the retrofit market is important too," Durr explains. "An aircraft's average lifetime is 35 years, an aero-engine's is 12 years, so an aircraft has three engines during its lifetime. With 300,000 GA aircraft worldwide, that means a lot of retrofit engines."
MISTRAL's product lineincludes normally aspirated two- and three-rotor engines, for both aeroplanes and helicopters, with take-off power ratings of 148 kW (200 hp) and 220 kW (300 hp). Turbocharged versions offering 170 kW (230 hp) and 265 kW (360 hp) respectively are under development. These engines work on most grades of automotive petrol (mogas) and aviation fuel (avgas), leaded or unleaded, and can accept blends with up to 15 percent ethanol. Future plans include another range of MISTRAL engines that will use jet fuel (JET-A1).
The MISTRAL engine's reliability and longevity are consequences of two inherent design features. Firstly, the engine is extremely simple. A 75 kW (100 hp) power module in a MISTRAL engine consists of three parts: a housing, a rotor and a shaft. A 37 kW (50 hp) power module in a reciprocating engine requires more than 30 parts. Secondly, MISTRAL engine parts only rotate, so they are less stressed than pistons and other parts in reciprocating engines. The result is less frequent and less costly overhauls. Pilots speak of TBO, or time between overhauls, a mandated procedure for aircraft engines. MISTRAL's targeted TBO is 3,000 hours, compared with around 2,000 hours for comparable conventional engines.
Simplicity also makes for a lighter, more compact engine. A MISTRAL engine has a low weight (132 kilograms for the 148 kW model, 177 kilograms for the 220 kW one), so an aircraft can carry more, and its frontal area is less than that of an equivalent reciprocating engine, permitting better cowling aerodynamics.
There are other considerations too. The MISTRAL engine is liquid-cooled (conventional light-aircraft engines are air-cooled), so it operates at a constant temperature and avoids thermal shock problems that otherwise can occur in rapid descents at lower engine speeds.
Although a MISTRAL engine operates at relatively high rotational speeds – more than 6,000 r/min – a built-in 2.8-to-1 reduction gear reduces propeller speed to an excellent 2,100 to 2,200 r/min. This, together with the engine's inherent smoothness, reduces the noise level by about 10 dB, both inside the cabin and around the aircraft.
In addition, while a mechanical failure is usually catastrophic in a reciprocating engine, loss of power in a rotating-piston engine, should it ever occur, is gradual. This is an important safety consideration in aircraft, especially helicopters.
Asked how mucha MISTRAL engine costs, Durr replies: "A direct cost comparison between a MISTRAL and a conventional reciprocating engine is misleading. Though the purchase price is somewhat higher than a reciprocating engine of the same power, the MISTRAL's higher reliability, longer life, lower maintenance costs and fuel flexibility mean that the overall cost of ownership will be lower."
What does the future hold for the company? "The barriers to this market are high, so you must have real confidence in your product," Durr says. "MISTRAL is privately-owned, and we are prepared for a long pull. Though we have already sold a number of engines for experimental aircraft and for helicopters, real sales will begin when we have FAA certification.
"Needless to say, the SKF bearings on the main shaft are vital components of the design," he says. "We have to be extremely careful in our choice of suppliers. The faultless quality of the product is an obvious necessity. The traceability of each item is essential. And we must be able to count on our suppliers for the long pull. If we changed our bearing supplier, for example, we would have to restart the FAA certification procedure. That's why we chose to go with SKF."
SKF supplies propeller shaft bearings and other engine components for MISTRAL Engines, including four-point contact ball bearings, deep-groove ball bearings and high-temperature, oil-resistant fluoro-polymer seals. The bearings are manufactured by SKF subsidiary Somecat SpA at Pianezza, near Turin, Italy. This plant manufactures special ball and cylindrical roller bearings for the aerospace industry and other special high-performance applications. Each aerospace bearing, made from the highest quality of materials, is individually coded and numbered, to provide full traceability.