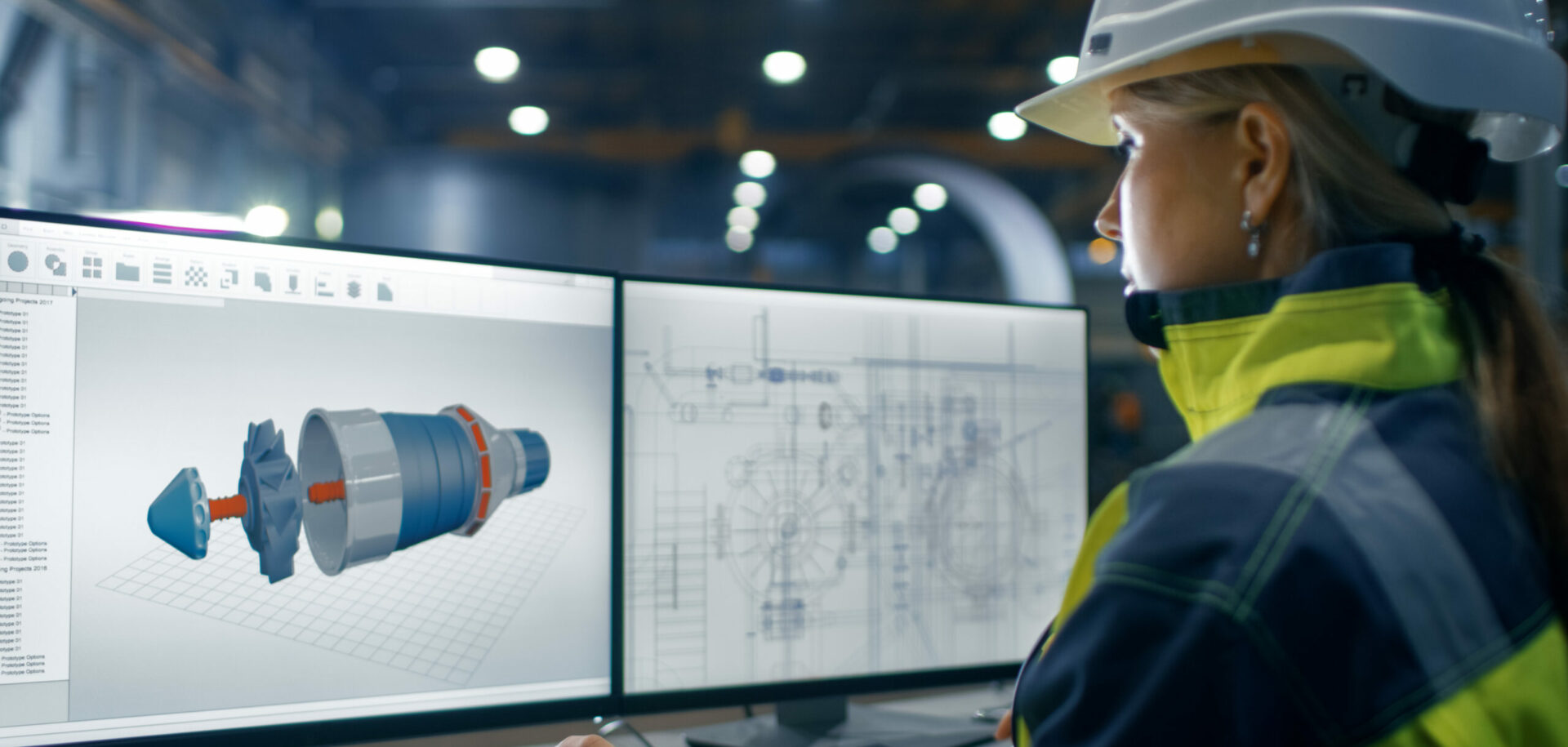 Applied condition monitoring in railways
For railway operators, increased reliability and safety are ­constant concerns alongside the desire to reduce maintenance costs. ­Condition monitoring is a mature technology that offers new capabilities in the railway industry, as it enables a proactive approach to achieve financial savings and meet safety targets.
The SKF Multilog Online System IMx-R (fig. 1) has been developed exclusively for railway applications and incorporates several modular sensors that monitor and transmit a range of bogie operating condition data simultaneously. It works alongside SKF @ptitude Observer software as part of a complete mechanical condition monitoring and protection system.
In addition to providing early fault detection, the SKF Multilog IMx-R generates automatic advice for correcting existing or impending conditions. The system also provides automatic load- and speed-dependent warnings and alarms. This initiates on-board and external communications, data processing for automatic diagnosis and root cause analysis. Furthermore, the data gathered by the system can be used as links to maintenance management systems for scheduling, spare part and work order management and provision of end-user, system and Web-based data access (fig. 2).
Condition monitoring benefits

For the operator, effective condition monitoring offers a range of benefits, including reduced overall maintenance costs and savings in operation costs, through early damage detection, which enables maintenance schedules to be optimized, reducing the need for maintenance in general and associated costly maintenance overtime work. Coupled with this, condition monitoring offers increased vehicle reliability and the optimization of spare part logistics.
In practice, a complete monitoring system involves monitoring a range of key equipment on a bogie such as the wheels, axlebox bearings, gearbox and traction motor (fig. 3).
Wheelset monitoring
The axlebox housing can be equipped with an SKF Axletronic multifunction sensor system (fig. 4). This system supplies wheelset operating data to the SKF Multilog IMx-R. The information is used to determine wheelset conditions, including wheel flats and wheel shape. Real-time calculations also use shaft speed data.
Instead of arbitrary, time-based maintenance schedules, the SKF Multilog IMx-R enables much more cost-effective condition-based wheel maintenance, optimizing wheelset operating distances without compromising safety and reliability.
Axlebox bearing monitoring

For decades, axlebox bearings have been monitored by stationary trackside-mounted temperature and noise detection systems that can only spot heavily worn or damaged components. When advanced faults are detected, trains must be stopped, so faulty cars can be replaced. The SKF Multilog IMx-R makes such costly operational delays a thing of the past.
Axlebox bearing vibration sensors mounted on the axlebox housing or integrated into the axlebox bearing detect dynamic frequencies of bearing elements such as rollers and inner ring raceways, as well as toothed wheels. The SKF Multilog IMx-R uses this data, along with information about specific bearing geometry and shaft speed, to identify bearing problems at a very early stage, thus enabling more cost-effective maintenance planning and optimized bearing life cycles.
Propulsion system monitoring

SKF Multilog IMx-R bearing vibration sensors can monitor traction motors, gearbox bearings and toothed wheels and cardan shafts and couplings. Along with vibration frequencies, the system processes speed, load and gearbox ratios to detect unbalance, misalignment, shaft deflection, loose parts, damaged bearings or gear wheels, and resonance (fig. 5). Gearbox oil temperature, level and condition can be included as part of the system, or function in a stand-alone mode.
Application Barcelona Metro

The extensive network of Barcelona Metro consists of several lines that run underground in central areas and above ground into the city's suburbs. By July 31, 2010, the Barcelona Metro system comprised seven lines with 115 stations and 64 miles of track.
Transportes Metropolitanos de Barcelona (TMB) decided to equip some bogies (in different trains) of the series 5000 metro cars (fig. 6) with a condition monitoring system (fig. 7). These very modern trains have a maximum speed of 50 miles per hour and installed a total power of 2,000 kW. SKF contributed its bogie condition monitoring system engineering capabilities and supplied all equipment, hardware, software and sensors needed. Mounting of the system was supervised, and afterward the system startup was also carried out by SKF. The service package includes follow-up of alarms and periodic report of the bogie status. The data communication is done via a Universal Mobile Telecommunications System (UMTS).
The monitoring installation in the bogies enables full bogie subsystem monitoring of the gearbox, traction motor, coupling, axleboxes as well as wheel and rail conditions interaction recording for track health recognition algorithm development.
In this particular application, a special focus has been on the traction motor (fig. 8) and gearbox (fig. 9) monitoring capabilities, to be able to detect the following parameters:
unbalance

misalignment

shaft deflection

loose parts

bearing damage

gear wheel damage

resonance.
The signals from all installed bogie sensors are sent to the onboard monitoring unit, which has continuous reading and data processing capabilities. In case of an alarm detection, the system sends an alarm immediately; otherwise data is transmitted once a day to a remote server where the data is stored for SKF condition monitoring services experts to analyze this information subsequently with @ptitude Observer software. Transportes Metropolitanos de Barcelona has continuous access to the bogie signals via Internet, thanks to a dedicated SKF application.
This system will enable Transportes Metropolitanos de Barcelona to plan its maintenance operations for those bogies equipped with the online monitoring system according to the condition of the bogie equipment. In short, the system will:
reduce the total cost of maintenance

reduce the operation costs, because of problem detection at a very early stage, thus enabling optimization and scheduling of maintenance at a convenient time

reduce vehicle standstills

the number of stops for train maintenance

reduce maintenance overtime work

increase vehicle reliability

optimize spare part logistics.
In this way, condition monitoring technology developed by SKF supports the railway industry. It meets ever more stringent reliability and safety requirements while contributing to savings in the cost of maintenance, thanks to the ability to better predict failure of key components at an early stage when remedial work can be planned efficiently.
@PTITUDE, AXLETRONIC and MULTILOG are registered trademarks of the SKF Group.