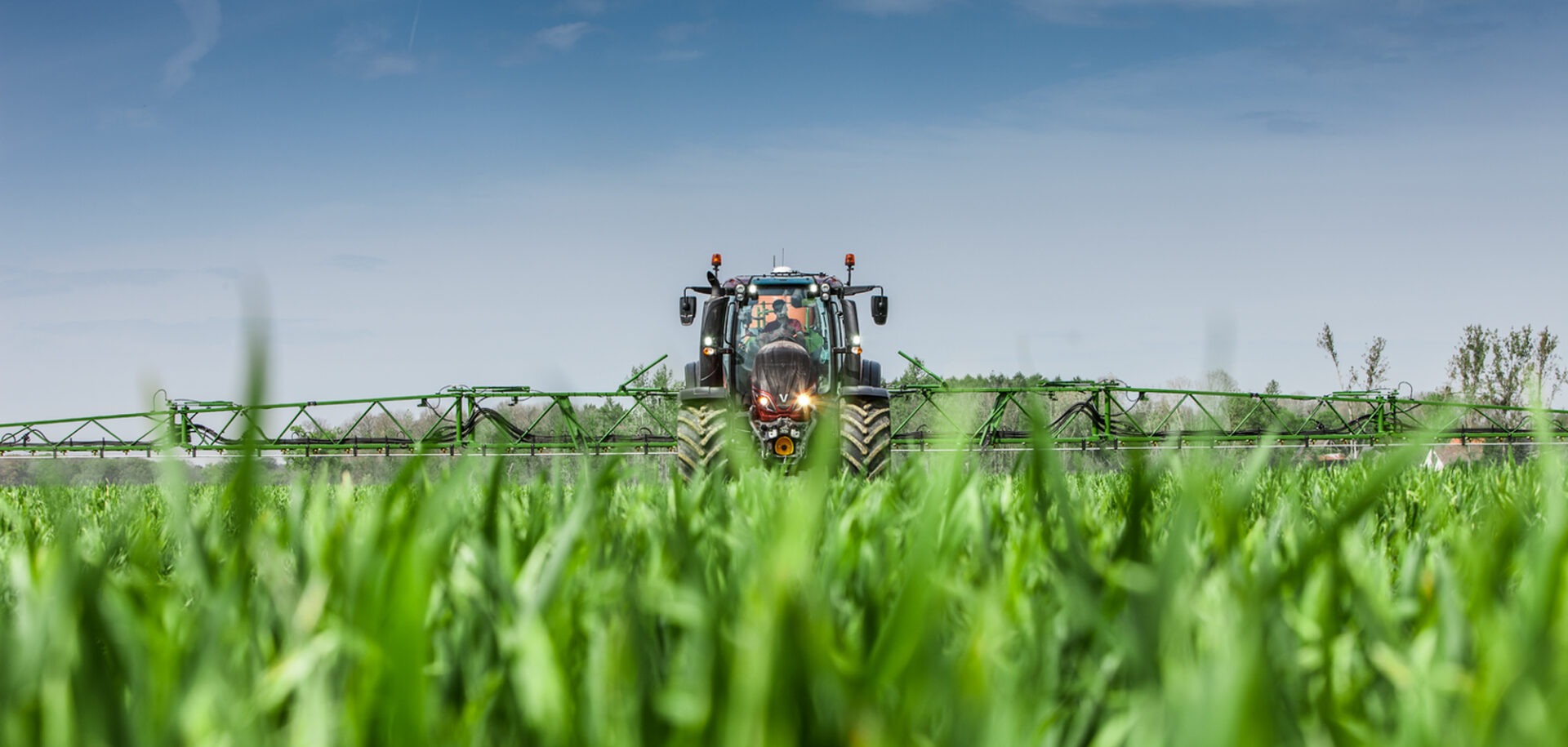 Backwards into the future
Northern Europe's biggest tractor manufacturer, Valtra, helps farmers work more comfortably and efficiently forwards and backwards, with unique 180-degree seating flexibility. At the heart of the innovative, fuel-saving TwinTrac system is an SKF sensor.
Four-time world rally champion Juha Kankkunen recently set a world speed record for a tractor, topping 130 kilo-metres per hour on a snowy road in Finnish Lapland. Naturally, Kankkunen raced forwards – but farmers know that the most efficient way to work with a tractor is often in reverse. However, twisting your neck to look backwards for extended periods can be painful and tiring.
Valtra, the leading Nordic tractor company and part of the AGCO Corporation, makes it just as easy to operate a tractor in either direction. This is thanks to TwinTrac, which comprises a unique swivelling seat arrangement and a separate set of controls facing the rear of the machine.
TwinTrac gives farmers quite an edge – ergonomically saving back and neck strain while cutting work time, fuel consumption and emissions. The quiet, roomy cab has a flat floor, making it even easier to switch directions while ensuring max-imum visibility and safety.
An independent study by TTS, a research, development and training institute in Finland, shows that mowing with the TwinTrac combination can boost productivity and cut fuel consumption by 10 to 30 percent compared with forward use with a butterfly combination. The advantage is especially pronounced in fields that are shaped irregularly.
Valtras are the only tractors to feature full reverse drive as a standard factory-fit on machines ranging from 74 to 300 kW (90 to 400 hp).
Launched in late 2014, the 186 kW (250 hp) tractor in Valtra's new T-series was honoured as the 2015 Machine of the Year at SIMA 2015, Paris International Agri-Business Show, one of the world's top agricultural shows.
It's easy to imagine zooming along like Kankkunen, considering the new T-series' sleek, ultra-modern design, easy-to-use powershift transmission and a six-cylinder engine that ensures more power and torque at greater fuel efficiency.
"Our design guys really took a leap into the future with both the styling and technology of this machine," says a clearly proud Jussi Kaarlonen, a research agronomist at Valtra Tractors. "Tractor owners tend to be very brand-loyal, but our sales guys say we now have a hit product on our hands that can be used to entice buyers to switch brands. It's really a very tempting product."
In the new T-series it takes only a minute or two to switch between working forwards or in reverse. The ergonomic seat spins around, a simple control panel on the armrest snaps into place, and you're ready to roll with a second steering wheel, forward-reverse shuttle, accelerator, clutch and brake pedal.
Making it all possible is a steering input unit from SKF, introduced in 2008.
"In the steering unit, there's an integrated CAN bus interface, which communicates the steering angle to the vehicle steering controller," explains Valtra software engineer Jani Hopponen. "The vehicle steering controller reads the sensor via this CAN bus and controls the brake friction of the steering unit. So you can control the feedback of the steering wheel."
This means steering feedback dynamically adapts as you drive. Resistance increases in proportion to the steering wheel turning speed, which improves steering precision, comfort and safety.
Turnover (2014): 1 billion euros
Workforce: 2,100 employees
Annual production: 24,000 custom-built tractors, produced in Suolahti, Finland, and Mogi das Cruzes, Brazil.
SKF Electronic Steering Input Unit
Brake torque: 0.3–12 Nm
Power supply: 12/24 V
Sensor resolution: up to 14 bit / Interface 2.0 B CAN
Protection level: IP67
In 2008, Valtra introduced the steer-by-wire TwinTrac using SKF Electronic Steering Input Unit in its S2 tractor model. This mechatronic solution, with a built-in electronic control unit and embedded software, is integrated into the tractor's electronics via a CAN bus.
The SKF sensor allows flexibility in the steering wheel location and elimin-ates hydraulic steering hoses, which streamlines the manufacturing process.
"SKF has been working with Valtra since well before I joined 26 years ago, and up to 2008 mostly supplied them bearings," says Key Account Manager Timo Pajarinen, Industrial Market, SKF Finland. "It's easy for us to work together, since we know each other well and have an open, friendly relationship. We call each other up to discuss new ideas – and are now talking about a new possible partnership project."