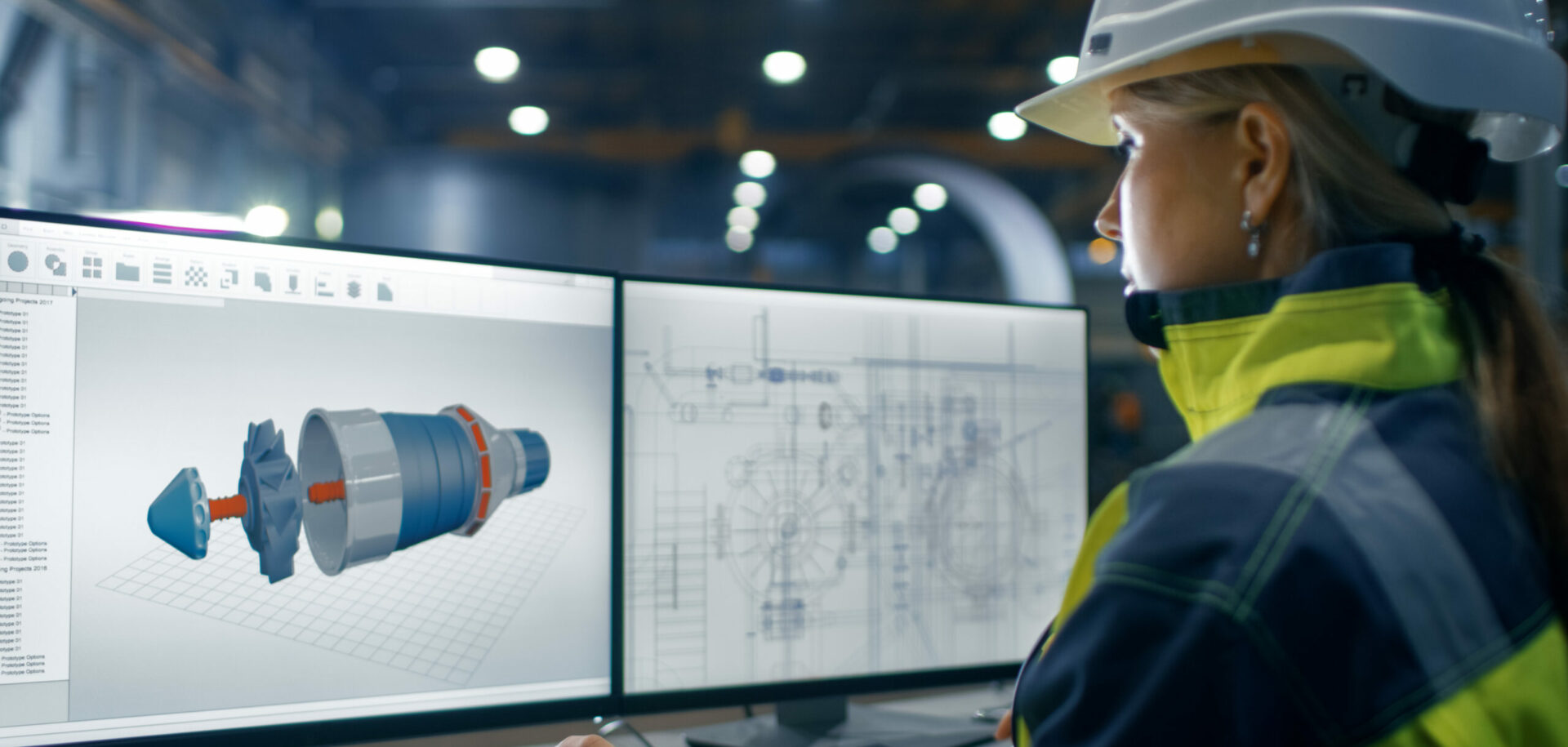 Bearings that save energy
Intense development efforts within SKF have resulted in the launch of a new family of bearings that can deliver significantly lower energy consumption than traditional bearings. The new bearing family, called Energy Efficient Bearings, entered manufacturing during 2007.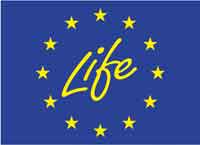 With the contribution of the LIFE financial instrument of the European Community
The development of SKF's new energy efficient bearing family was focused on the two most commonly used bearing types, the deep grove ball bearing and tapered roller bearing. Both new bearing designs offer energy savings of almost a third for most applications (fig. 1). The aim with the new bearings was to create technical solutions that could make a positive contribution to reducing energy consumption throughout industry. At the same time, SKF engineers wanted to make sure that any energy saving could be achieved without compromise to load-carrying capacity and service life expected for standard bearings.
The achievements were possible because of SKF's unique expertise in modelling and design. SKF engineers applied their deep competences in the finite element method (FEM), in bearing dynamic simulations (SKF BEAST) and frictional moment simulations (SKF BFree). The results were verified and proven by extensive testing in different development centres (France, Germany and Italy) and at the SKF Engineering Research Centre in Nieuwegein, the Netherlands.
Energy efficient tapered roller bearings
The new tapered roller bearings developed by SKF consume 30 % less energy than standard products in an example case of a wind turbine gearbox (fig.2). The first products related to this bearing type target industrial segments where applications consume more high power such as wind turbines, heavy-duty industrial gearboxes and railway applications as well as gear units used for material handling equipment, extruders and ships. These industrial segments typically have to transmit heavy loads and frequently use bearings with outside diameters of between 200 and 600 mm. As a general rule, the larger the diameter, the greater the potential energy saving – up to 50 % in the best possible case.
Design issues
Improvements to the design of tapered roller bearings included modification of the flange geometry, reducing the recess and extending the inner ring raceway. Special raceway profiles and roller topographies were created and the surface roughness of the raceway and flange of the rings was reduced. Another design feature was a special cage with reduced bore diameter – made of PEEK (polyetheretherketone) (fig. 3), or, for special demands, of sheet steel.
PEEK is an outstanding cage material because it offers excellent forming characteristics as well as stability of form and dimension. It has particularly good thermal stability over a very wide temperature range, being capable of performing from minus degrees Celsius up to a permanent operating temperature of 160 °C and peak temperatures up to 200 °C.
A further contribution to energy saving was achieved by reducing the number of tapered rollers. In the case of the 32230 tapered roller bearing type, reducing the number of rollers and replacing a steel cage by a PEEK cage, means decreasing the rotating mass by approximately 10 %, and this has a positive effect on the required drive energies (fig. 3). This adds up to a lighter bearing that is inherently more energy efficient because it takes less power to move the rolling elements. As the moving parts have a lower inertia, the chance of skidding and smearing is reduced so avoiding problems that might affect performance and service life.
Application benefits
Designers have the option of either selecting motors and gearboxes with lower energy requirements or working at higher speeds with the same drive performance and thus increasing the efficiency of their machines and plants. Less bearing friction leads to lower operating temperatures, which in return improve the separation of the surfaces in rolling contact through better lubricant film formation and, additionally, extends the lubricant life.
For wind turbines, which is a major application area, the incorporation of energy-efficient tapered roller bearings in the gearboxes and generators results in significantly higher power yield. If the bearings in all wind turbines gearboxes worldwide were replaced by Energy Efficient roller bearings, an estimated extra 770 million kWh could be generated per year. This is equivalent to the total energy consumption of about one million European households in one month. As the new tapered roller bearings have been designed to dimensions according to ISO standards, they can be easily incorpor-ated into existing solutions. Potentially substituting a conventional bearing for the new version could add up to huge energy savings in every industrial sector, from pulp and paper, metals and mining to hydrocarbon processing, food, textiles, and wastewater.
Energy efficient ball bearings
The single row deep groove ball bearing is the most widely used bearing type. Deep groove ball bearings can accommodate radial and axial loads under various speed conditions.
For the new deep groove ball bearing designs, the focus has been on developing products that would suit light- and medium-load applications such as industrial electrical motors that drive machines such as pumps, compressors, fans and conveyors in a broad range of applications. Here the products initially launched target-shielded deep groove ball bearings with an outside diameter ranging from 52 to 130 mm.
Design issues
To achieve minimum 30 % energy savings for deep groove ball bearings, SKF engineers made improvements to three aspects of the design: the internal geometry, cage and grease (fig. 6). The bearing internal geometry has been optimized, a novel polymer cage has been developed and a low-friction grease has been introduced. These improvements have enabled friction losses to be cut by minimum 30 % and result in improved service life. Only the combination of these three design parameters, deeply optimized for the application conditions, make it possible to achieve such performance (fig. 4).
Application benefits
The benefit for end users include lower energy consumption and lower total cost of ownership, extended bearing service life. In addition, the new design facilitates the construction of machinery of higher efficiency.
The application benefits can be seen at two levels.
For the industrial motor manufacturer, the use of energy efficient deep groove ball bearings will help the manufacturer to build motors of higher efficiency. Efficiency regulations in the US and EU are going to be more strict in the coming years, and the use of energy efficient bearings will contribute to meet these new requirements.
For the end user (motor user), the direct benefit is of course the lower energy consumption, and thus a lower total cost of ownership. Over a period of 10-15 years, depending on the motor size, the total cost of ownership is expected to make up 95 to 99 % of the energy bill (the remaining percentage being purchasing and maintenance cost) (fig. 5). In addition, the developments of energy efficient deep groove ball bearings demonstrate that a longer service life can be achieved by a better usage of the lubricant and by a lower operating temperature. This makes the energy efficient deep groove ball bearings even more attractive, because it leads to longer machine life.
Motor-driven equipment such as pumps, compressors and fans account for roughly 16 % of all the energy consumed in industrial applications in the US alone, and the consumption is similar for most industrialized nations. With energy costs continuing to rise, any contribution to saving energy is important. While bearings account for only 0.6 % of the estimated energy consumption in an electric motor, improved bearing performance can still make a significant contribution to saving energy (figs. 7 and 8).
If the new SKF energy efficient deep groove ball bearings were used on every industrial motor in the US and EU, and assuming a minimum of 30 % energy loss reduction, potential energy savings would equal 2,46 billion kWh/year. This is equivalent to 420,000 barrels of oil – and this estimate does not take into account millions of other motors in use elsewhere throughout the world.
Through the engineering efforts, SKF has improved two major bearing types to deliver the high level of performance expected of modern bearings with the added benefit of offering significant reductions in energy consumption and extended service life of the bearing.