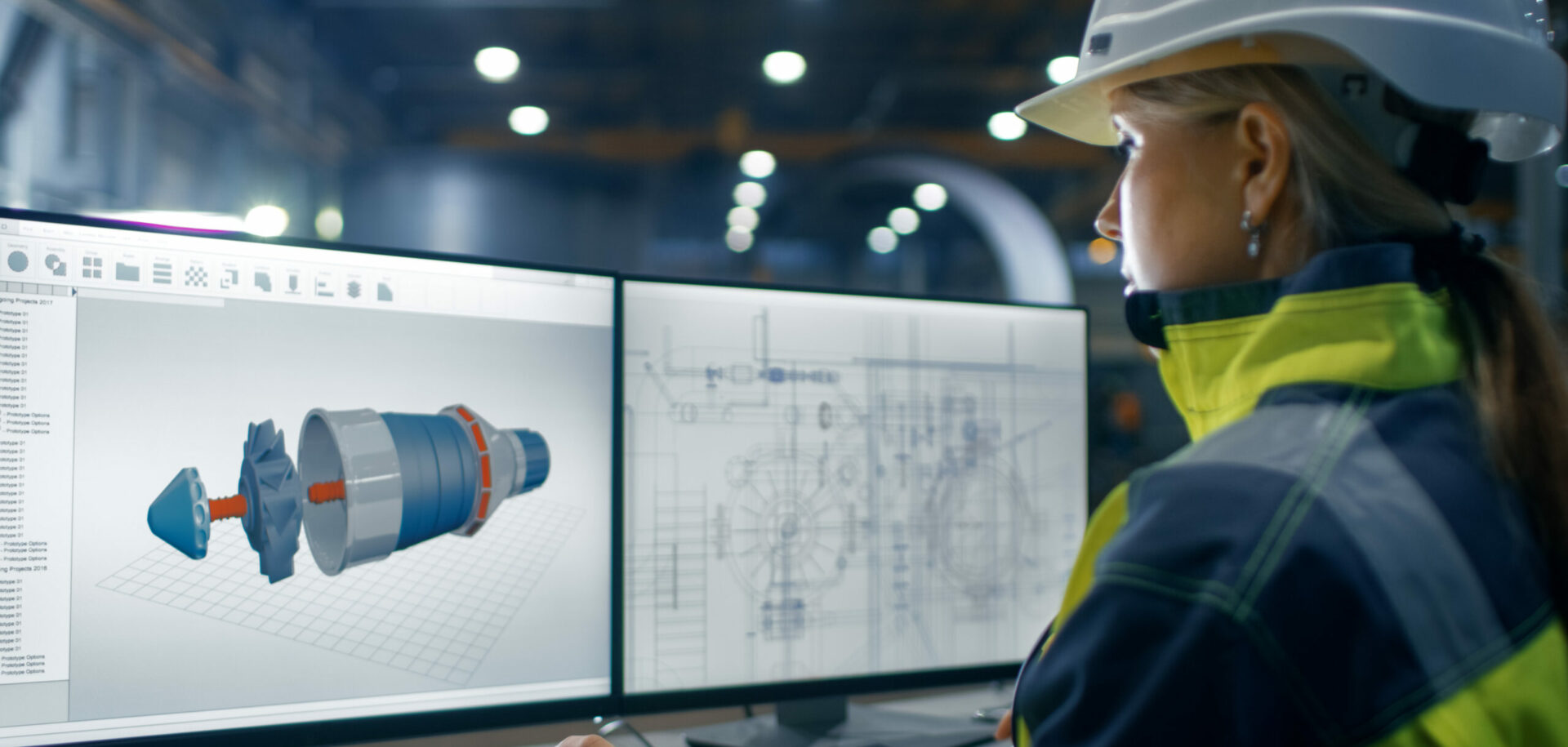 Better flexibility in precision grinding
For this reason, the cross slides on which the grinding wheel is moved under numerical control are hydrostatically supported. The cross slides, equipped with ball screw and servo motor, have a feed rate of 250 mm/s (length), 200 mm/s (cross) and a feed resolution of 0.25 µm. The pressure for the hydraulic system is maintained at 7 to 7.5 MPa.
Summary
Lidköping Machine Tools, part of SKF and at the forefront of grinding technology, has developed a novel machine concept that is aimed at addressing the needs of today's flexible manufacturing environment. Grinding is one of the most widespread operations carried out in the automotive applications. Increasing demands for more flexibility in the grinding process, coupled with the need for ever-higher precision is leading to the development of machine tools with accuracies approaching micron levels.
Equipped with numerical control, operating at higher speeds and using super-abrasive grinding wheels, grinding machines are now in the mainstream of the metalworking process.
Lidköping Machine Tools, part of SKF, has developed a new range of machines for accurate grinding coupled with flexibility in automotive production.The automotive industry is a major user of grinding technology for engine drive chain components, including gear shafts, universal joints, drive shafts and gear wheels. The industry is looking to reduce the number of steps in the machining sequence, to complete more operations with a single machine and to maintain a higher level of accuracy in the finished component.
Because a grinding machine represents a substantial investment, users are looking for machines that can fit into current flexible manufacturing environments. Lidköping Machine Tools' MPG 130 is such a machine. It can be adapted to a particular manufacturer's production requirements and because it can carry out internal, external and flange grinding, it can replace two or even three separate machines.
A grinding machine is made up of several distinct parts – the work head, dressing equipment, in-process gauging or measurement, grinding spindles, slides, handling and control systems. The LMT concept is to split the machine into several modules so that the most appropriate configuration can be chosen for a particular set of grinding applications.
Cassette system for work head
For production machines where the need is to produce a moderate run of a family of similar parts geared to the overall production, this cassette system allows the machine to be reset in only nine minutes, compared with up to 30 minutes for dedicated grinding machines. The cassette comprises the work head spindle, driving plate, pneumatic or magnetic chuck to hold the work piece, microcentric shoes, gauging unit and dresser. This unit is pre-set and checked in a pre-setting device external to the grinding machine, so that the interchange of work heads can be carried out in a minimum amount of time.
Dressing accuracy
Dressing is one of the most critical operations within a grinding machine. This operation, carried out during workpiece loading and unloading, returns the grinding wheel profile to that required by the specification. Using LMT's modular concept, this dressing operation can be carried out in a number of ways. For example, with the required profile for the wheel programmed within the numerical controller, dressing is carried out using a rotating diamond disc. Alternatively, dressing can be carried out using full-profile rollers, cup wheel or single-point diamond dressers, depending on the configuration of the particular part.
Grinding speeds
The speed of grinding is controlled by the high-frequency spindle and depends on the size and shape of the workpiece and the type of grinding operation. Grinding machine manufacturers are looking to grind at ever-higher speeds. High-speed grinding offers higher material removal rates, better surface roughness, lower grinding force and lower wheel wear, which reduce overall grinding costs.
The latest machining centres have spindles capable of operating at speeds of up to 90,000 r/min. They also must be able to grind ever more advanced, hard-to-machine materials such as ceramics to ever-finer tolerances. In production, such spindle speeds translate to grinding wheel peripheral surface speeds for the MPG 130 of 80 m/s for internal grinding applications and up to 125 m/s for external systems.
Coupled with these general developments in grinding technology has been the use of new types of abrasive materials for the grinding wheel. This has contributed to higher grinding accuracy.
Minimising vibrations
Maintaining a grinding accuracy of microns depends also on reducing vibrations of all critical components. Vibrations in grinders are complex and are influenced by a number of factors
grinding machine configuration
setting parameters
the process itself
grinding wheel
dressing tool
work piece
For this reason, the cross slides on which the grinding wheel is moved under numerical control are hydrostatically supported. The cross slides, equipped with ball screw and servo motor, have a feed rate of 250 mm/s (length), 200 mm/s (cross) and a feed resolution of 0.25 µm. The pressure for the hydraulic system is maintained at 7 to 7.5 MPa.
Computer control
The grinding process is normally under numerical control. In accordance with the modular concept the LMT grinding machine can be used in conjunction with a number of controllers including its own MTC 2000 which comes with a sophisticated graphic controller interface. The control system not only allows the setting up of the parameters required but also, through information gained from the in-process measurement system, adaptive control of the grinding process is possible.
Grinding at the cutting edge
Alongside the modular design, a novel sensing system has been developed within LMT that monitors the efficiency of the grinding process at the cutting face – between the grinding surface of the cutting wheel and the work piece.
The technique exploits the phenomenon of acoustic emission – first noted in the 1960s. Sensors capable of detecting acoustic signals in the range of 170 kHz to 350 kHz measure the acoustic pressure waves emanating at the cutting interface. Careful positioning of the sensors is required to obtain accurate results. This positioning depends on the particular grinding technique. Following digital signal processing, the frequency variations of the acoustic emissions can be used to provide an accurate indication of the effectiveness of each grinding cycle. This real-time information is displayed graphically to the machine operator.
As an option, all grinding machines can be fitted with this novel technology. Following successful pilot trials using a production grinding machine within SKF, it was possible to demonstrate better control of the grinding process than in other machines. In these trials, output was increased by 22 % when the sensing system was incorporated into the grinding machine. LMT believes that this technology can be retrofitted to other production machinery and is looking for other companies to use this new system. LMT continues to work closely with automotive manufacturers to develop and refine further centreless, internal and external grinding techniques, which combine high output with precision while reducing the number of steps in the hard machining sequence.
LMT is a major supplier to the industry and is regarded as one of the pioneers in centreless grinding. This technique is used in grinding components such as gear shafts, universal joints and drive shafts that are supported on their journals, not their centres. This ensures the journals' concentricity and the accurate balance of the component during the grinding process.
SKF is a major user of grinding technology from Lidköping Machine Tools, for its bearing production.
Lennart Jonsson,
Lidköping Machine Tools AB   Lidköping, Sweden
and Elaine Williams
Evolution technology editor, U.K.