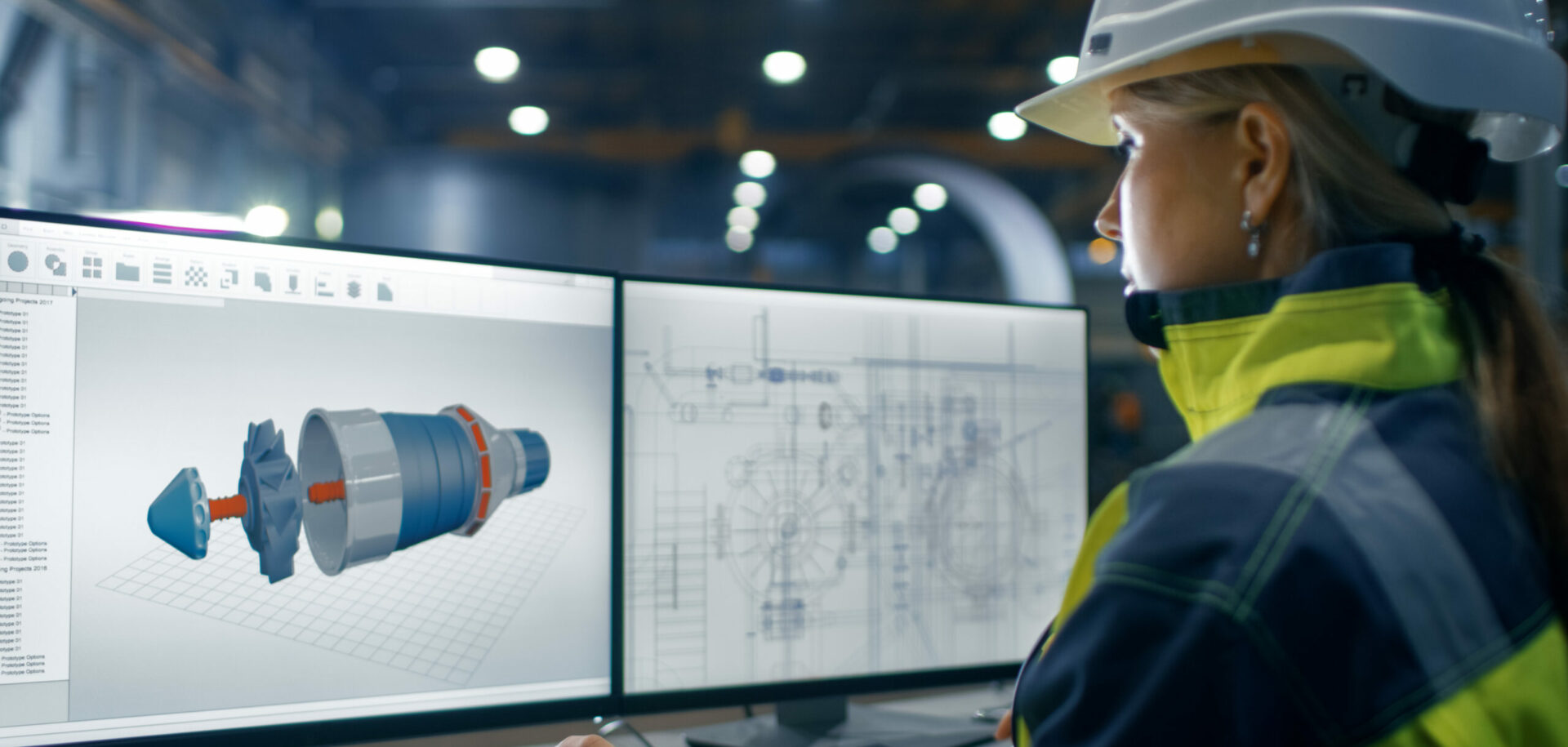 Ceramic materials offer the ability to solve bearing-related problems previously insoluble using conventional materials.Ceramic materials are hard and resistant to wear. In addition, they have electrical insulation properties and are chemically inert in harsh conditions.
Increasingly SKF is incorporating ceramic materials into its bearing products. At the end of 1997, the Group established the Ceramic Bearing Product Division to focus on the development and supply of ceramic bearings and related components, other than the well-established precision hybrid machine tool spindle bearing. This venture is the result of pioneering work at SKF Nova that is helping to establish new technology for bearing systems.
Common materials
Engineering ceramics are widely used throughout a number of industries – from electronic through to chemical and process industries. Defined as inorganic, non-metallic materials, they are normally fabricated using a sintering process where the powdered ceramic is compacted into its final shape during a heating process.
The most common ceramic material in use for bearing applications today is silicon nitride, Si3N4. This material has very attractive engineering properties thanks to its strong, atomic, covalent bonds. In particular, it has a very high hardness and a superior resistance to wear. The material also has a high resistance to deformation at raised temperatures and a low density when compared with steel, for example.
In addition, silicon nitride is also electrically insulating and chemically inert in aggressive environments.
Three in one
In terms of conventional bearing applications, ceramic bearings also possess different attributes and properties depending on the particular application. Currently SKF has three different bearings that incorporate ceramics.
The all-ceramic bearing is a type where both rings and rolling elements are made of silicon nitride. These rotate easily and offer the benefits of very high-speed capabilities and low weight. In addition, they have good corrosion resistance, are non-magnetic and can withstand temperatures up to 1,000 °C. Their performance is also excellent in media lubricated designs. Another application is in guide rolls in conveyors for material flow in production facilities with harsh environments in terms of corrosion and high temperatures.
In hybrid bearings, the rings are made of steel while the rolling elements are made of ceramics. This results in a wear-resistant design that is also electrically insulating. Compared with traditional all-steel bearings, the life of the hybrid version could be increased by up to a factor of 10. Hybrid designs are also capable of running at very high speeds; shaft speeds can be doubled and grease life extended more than three times normal life expectancy when compared with all-steel bearings.
When it comes to high-temperature tolerance, hybrid bearings equipped with special steel rings can work continuously at temperatures of 500 °C. One of the clear advantages of this bearing is that it can be used as a direct replacement for all-steel bearings without any redesign of the application.
A third ceramic design comes in the form of the single-ball hybrid bearing – a patent-pending design by SKF. This design features a single ceramic ball in an otherwise all-steel bearing. As for the two other ceramic bearings, the single-ball hybrid bearing has a very high resistance to wear. The single hard ceramic ball keeps the steel raceway free from foreign particles in dusty and dirty environments. It smoothes the raceways which increases service life under extremely contaminated conditions. The single-ball hybrid bearing can also replace a conventional bearing without the need for remodelling.
Wide potential
To a certain extent, all-ceramic, hybrid and single-ball hybrid bearings possess similar advantages. The choice of a particular type of ceramic bearing depends greatly on the intended application.
All-ceramic bearings are often chosen for use in severe environments or in applications in the food, metal-working or fluid-machinery sectors, where specific demands are placed on the bearing. The fact that all-ceramic bearings are very flexible when it comes to the choice of lubrication opens up a wide range of possibilities. It can allow lubrication with the actual pumped media, which could be anything from petrol to acid or even yoghurt.
Hybrid bearings, with their high-speed capabilities, have proved their worth on machine tool spindles and are excellent in applications such as professional hand power tools and electric motors where high-speed operation and electrical insulation are especially important. In these applications, hybrid bearings enable a longer service life because of their properties and capabilities. Pump designs, however, benefit from the fact that hybrid bearings are very tolerant of poor lubrication conditions. The growing sport of in-line skating is another area where hybrid bearings are finding increasing use.
Industrial and automotive gearboxes and mining equipment, which tend to operate in contaminated environments but which do not require the very high-speed capabilities of all-ceramic and hybrid bearings, are more likely to benefit from the use of single-ball hybrid bearings.
The use of ceramic bearings is growing with the increasing number of applications that can benefit from the favourable mate-rial properties. These benefits are further enhanced as more existing rolling bearing designs incorporate ceramic components.
Anna Hultman and Anna Karin Weimarck,
Ceramic Bearing Product Division, SKF Sverige AB, Göteborg, Sweden