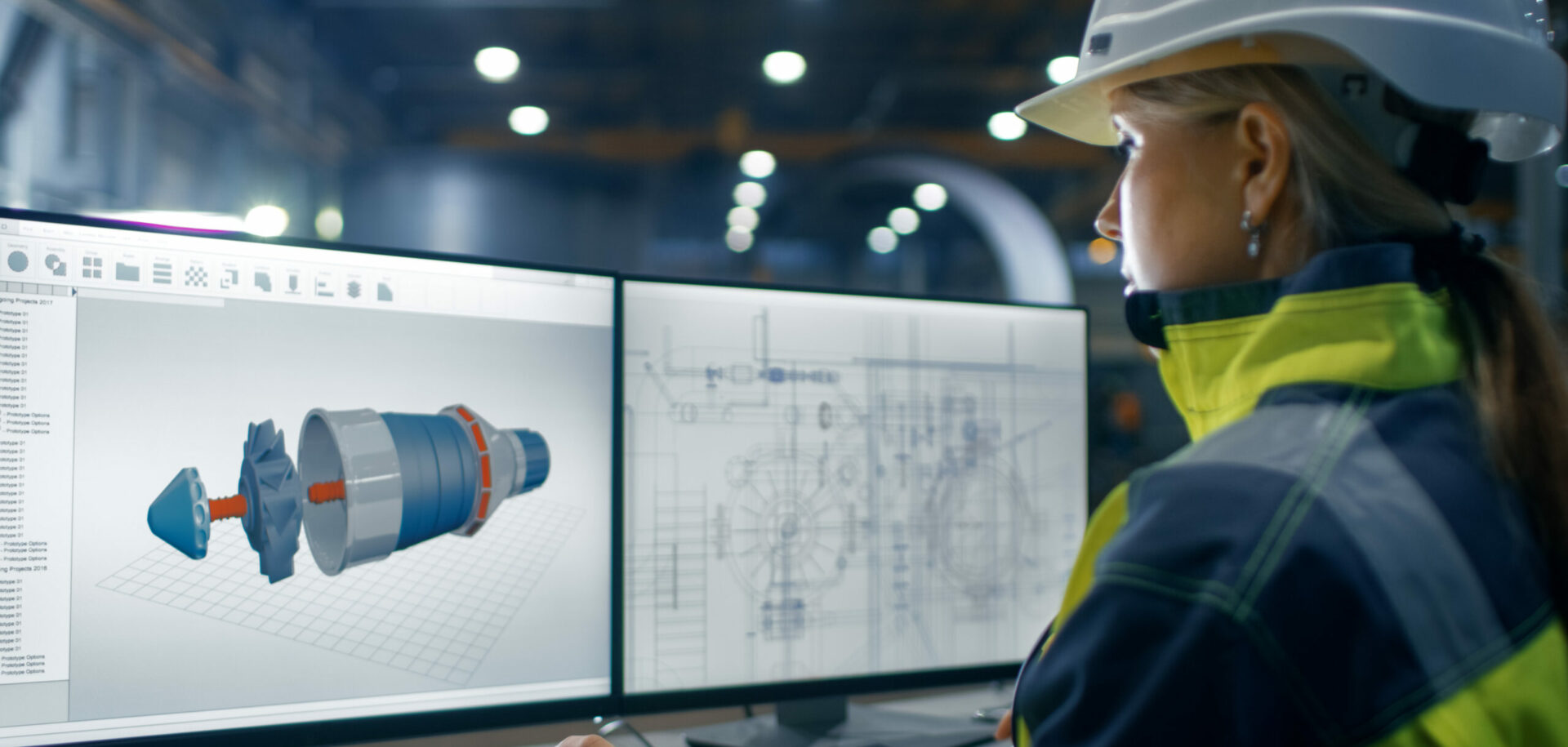 Double disc, double performance
SKF and Haldex, a vehicle systems specialist headquartered in Sweden, have developed an advanced wheel end for commercial vehicles in a joint project. Its features typically include a calliper brake with dual discs, and it offers excellent maintenance friendliness thanks to the use of compact SKF hub units.
SKF and Haldex, a vehicle systems specialist headquartered in Sweden, have developed an advanced wheel end for commercial vehicles in a joint project. Its features typically include a calliper brake with dual discs, and it offers excellent maintenance friendliness thanks to the use of compact SKF hub units.
Disc brakes havea fairly long history in car design. For commercial vehicles, especially heavy trucks, the application of disc brakes is relatively new. That's because hydraulics are not really a practical power transmission medium for the brakes of such vehicles, which typically weigh about 40 tonnes. Also, it was not until the mid 1990s that purely pneumatic brakes had reached the level of maturity required for field operation. Two manufacturers, Scania and Mercedes, were the pioneers, but it took about 10 more years before the last European truck builder switched over to disc brakes.
Sliding calliper brakes with one brake disc each, today, represents the standard both in trucks and trailers, though there's still plenty of room for technological advancement. After all, the wheel ends have to meet the same expectations as the truck as a whole. More than ever, the trend is towards increased efficiency with reduced weight and lower costs. Haldex Development Engineer Joakim Gripemark explains what this means with regard to brake clamping torque – in other words, the "bite" of the brakes: "We expect that clamping torques of about 35 kNm will be required in future, compared to some 27 kNm today."
From a technical pointof view, it would be no problem to make today's sliding calliper brakes fit for such fierce clamping torques. But due to the required reinforcements, the result would be a roly-poly that would be difficult to incorporate in the available installation space – especially at the front axle where space is extremely restricted. So it was a logical step for Haldex to undertake the design of a fixed calliper brake with a dual disc. Thanks to the fixed calliper, the entire unit is no wider than the sliding calliper brakes used today. In addition, a support is not required.
Development began in 2000 and immediately looked very promising – so much so that the engineers were encouraged to develop an entire wheel end. At this stage SKF became involved as an extremely experienced hub bearing unit manufacturer and contributed with a tailor-made integrated slim-line hub unit. Designed for 1 million kilometres of maintenance-free operation, it boasts a decisive advantage: When the discs are worn down, they can easily be drawn off the axles as soon as the wheel flange has been dismounted and the locking device opened.
SKF was selected as a partner for good reasons. The company took up serial manufacture of compact truck hub units in 1990. Having produced more than 5 million units to date, SKF is the most experienced manufacturer worldwide in this field.
The "ModulD" solution, developed in cooperation with Haldex, incorporates a hub unit of extremely slim design that offers a precisely adjusted interplay between the bearing, grease and seals. It has been designed for a service life of 1 million kilometres. The realization of the unit was assisted by sophisticated calculation programs that made it possible to anticipate field conditions at the laboratory stage. During field tests, the impressive expected service life of 1 million kilometres was proved to be achievable.
The engineers used all their wiles when it came to the attachment of the brake. The disc is positioned on the toothwork of the integrated hub, interlocked. Here, five ingeniously designed springs permit lateral displacement to ensure wear compensation and clearance. They also ensure that the contact between the hub and disc does not become too close, to avoid excessive heat dissipation in the hub. The disc virtually floats on the hub and, as a consequence, noise development is extremely low. The fact that the thermal stress on the hub is kept as low as possible is vital for long hub life and, at the same time, means less strain for the tyres.
Another advantageof this ensemble is that the pads can be easily replaced from overhead without having to dismount the wheel flange or other components.
Under certain conditions, both the dual disc and the triple brake pads are likely to last some 500,000 kilometres. So the replacement of pads and discs coincide and the maintenance time for trailers is no more than six hours.
Fitted with the new hub and offering today's usual clamping torque, "the SKF-Haldex wheel end weighs about 15 % less than current conventional solutions," emphasizes Andreas Richter, vice-president Marketing of Haldex Brake Products in Landskrona (Sweden). "After all, this is normally some 25 kilograms per axle," adds Gripemark.
The new brake concept offers even more advantages. Thanks to its modular design, the new wheel end is a model example of adaptability. This characteristic permits not only a wide range of different specifications, but also retrofit potential. "It is important that the customer can use the old axle and its journal," says Matthias J. Haupt, vice-president Marketing of SKF's business unit Trucks. In concrete terms, this means that the new hub is suitable for nearly all journals if the bearing unit bore diameter ranges between 80 and 105 mm.
The brake itself is extremely versatile, too. For 22.5-inch wheels, Haldex uses discs brakes with 21 inches in diameter. The result is a weight-optimized variant that saves up to 90 kilograms per triple-axle suspension. Using the same hub and clamping unit but a 19.5-inch disc, the Haldex modular concept also enables the construction of a fixed calliper brake for 19.5-inch wheels. This should be particularly interesting for megatrailer operators who are sceptical when it comes to the new tyres of size 455/40 R 22.5. This variant is also attractive for all those who pay special attention to weight: "Compared to conventional 22.5-inch wheel ends, it reduces the weight per axle by as much as 35 kilograms," points out Gripemark.
The Haldex-SKF systemis also suitable for heavier clamping torques. With a more robust design (and thus a bit more weight) and fitted with a dual disc, the fixed calliper dual disc brake is well prepared for clamping torques of up to 35 kNm that will undoubtedly be required some time in the future. Gripemark is convinced. "The capacity of sliding calliper brakes is
sufficient for up to 30 kNm, but if you need 35 kNm, then there's no way around fixed calliper brakes."
Field tests with the new wheel end are in full swing both in Europe and in the United States, not only in trailers but also in truck front axles. Here, in particular, a space-saving slim design is likely to meet with high demands, at least when the independent wheel suspension for the steering axle becomes involved. "In 2006, we concluded the development stage," says Andreas Richter, noting that the fixed calliper brake is now ready for serial delivery.
The European axle manufacturerGigant, for example, has introduced the brake at the Solutrans trade fair in Lyon, France, in April 2007 as an option on their axles. SKF has a long relationship with Trenkamp & Gehle GmbH that markets the Gigant brand. The Gigant Group is headquartered in Dinklage, Germany, and has production facilities in Germany, France and the United Kingdom. The company sells axles, suspension systems, air pressure reservoirs and other Gigant-branded products to the trailer industry worldwide.