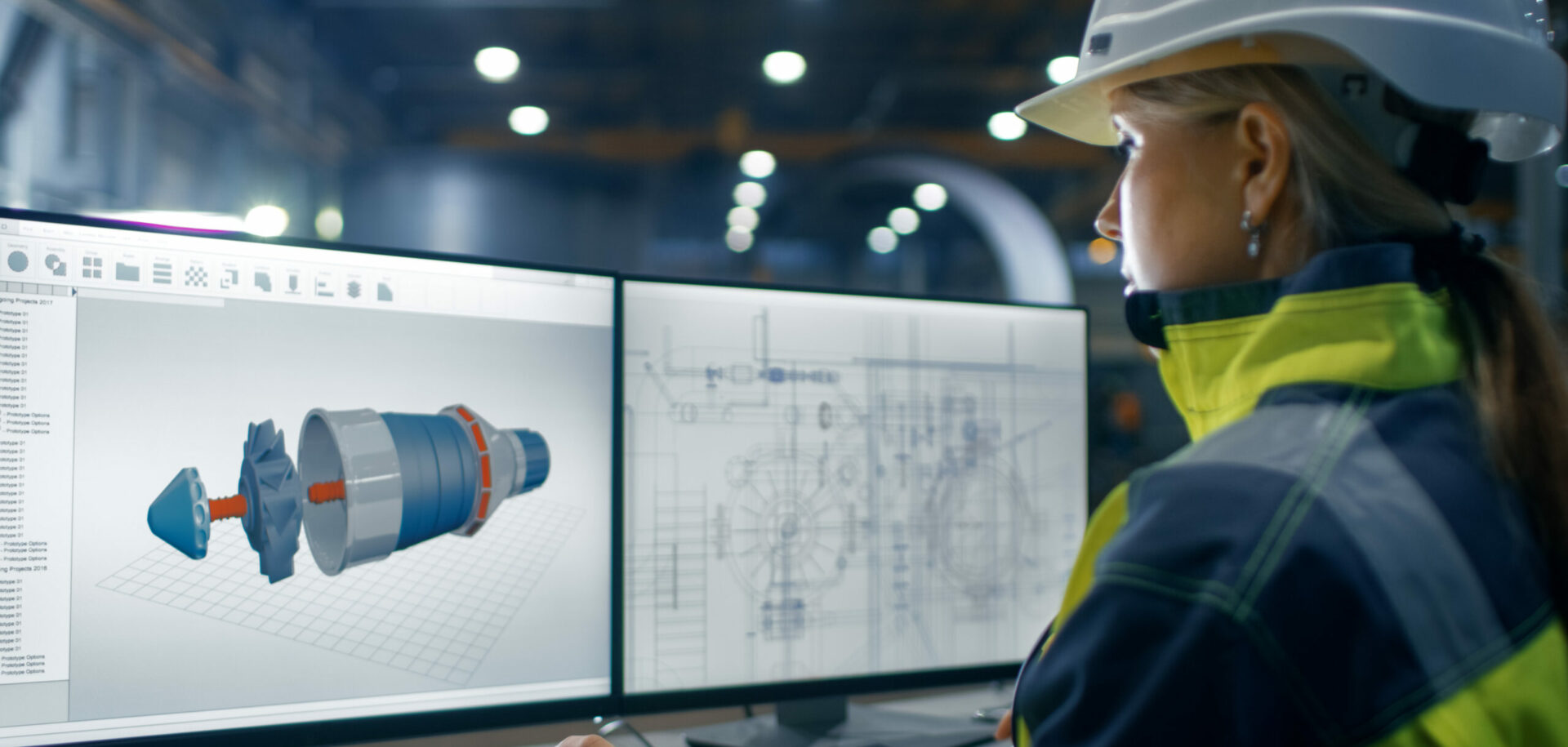 Engineering in miniature
There are many novel and existing applications that can reap the rewards of SKF's customized mini-spindle design services. SKF Focused Products is a design team, part of SKF Industrial Division's product development group. The team is involved from the very start of the design process, working to achieve an optimal customer-specific solution.
There are many applications where SKF engineers are required to exercise all their technical skills in small-size applications. Often, the needs of these applications can be met through a customized mini-spindle that integrates bearing, shaft, housing, lubrication and sealing in one single harmonious unit. Potential uses of the minispindle include medical equipment, hand tools, leisure equipment, sensitive instruments, marine applications, applications in the food and beverage industry, and sports and industrial equipment. Examples include inline skates, fishing reels, microturbines,
food processors, anemometers and electric hand tools, to name only a few.
SKF offers a tailored design service incorporating the mini-spindle itself. Apart from this central element, the designers start with a clean sheet and open minds. There is no single standard solution.
Using its experience and wealth of knowledge – drawn from the whole of SKF – the design team moves quickly through all the stages necessary to create a functioning unit. The team's goal is to give customers a concept proposal and quotation in three to six weeks after specifications have been agreed upon. Prototypes follow six to eight weeks after the concept has been approved, and serial production can begin in as little as eight to 10 weeks after order and tooling.
One of the challenges for SKF designers is not simply the diversity of the applications themselves, but the fact that customers frequently ask for conflicting design criteria. Equipment makers are looking for increased performance, superior contaminant exclusion, corrosion resistance, high velocity, extremely low friction, rapid acceleration, controlled friction – or a combination of these or other features. The pressure is on to deliver a complete functioning module, incorporating all the different components and fitting them seamlessly into the final product. This is why dialogue and interaction with the customer is so crucial and is an important aspect of the service and design process.
Through discussions, the SKF design team and the customer can clarify the inherent requirements and values for the project. The team can identify the essential problems to be solved, show the range of design possibilities and reinforce the customer's awareness of SKF's areas of competence. This is easier if a thorough needs analysis has been carried out at the outset. Investment time in the design phase and really understanding the scope will pay off in the end.
At the heart of this custom design service is the mini-spindle itself. It meets a number of features and criteria, including being maintenance-free, meeting high and low speed requirements and controlling friction. The spindle can also be made waterproof and anti-magnetic. Design can meet a range of environmental considerations covering such factors as energy saving and low noise level. The mini-spindle is considered in applications with shaft-sizes ranging from 1 mm up to 10 mm. Materials are chosen to match requirements and the lubrication and sealing are designed to match the customer's specification.
SKF has already demonstrated the effectiveness of its design approach through real customer applications. For example, when Raymarine, one of the world's leading manufacturers of marine electronics for the leisure market, was in the process of designing a new model of an anemometer (wind measurement device), it turned to SKF for help.
The design brief called for a drastic (50 %) decrease in the measuring point of wind speed, better protection for bearings from the effects of salt water and an increase in service life. SKF had to address these needs in combination with a ready-to-mount, self-contained, maintenance-free design that exhibited low friction. It set up a special development team with members from different disciplines within the company and set to work.
A complete unit was designed, which was then subjected to a 16-step environmental trial. The conditions for the tests were far worse than anything it would have to face at sea. Tests included impact trials and a prolonged severe corrosion test in salty fog and infrared heat. For the anemometer, two spindles were required to cope with both wind speed and direction.
Raymarine originally presumed that it would need a hybrid (ceramic) bearing for the spindle, but, after significant analysis and development work, SKF was able to offer a complete unit that comprised a corrosion-resistant design, a unique sealing system and a patented snap-together housing solution.
Apart from meeting the performance criteria, the new solution from SKF included the advantages of reduced logistics and administrative costs, and a longer service life. This project was a success because SKF was able to call on all of its expertise across a great many disciplines. The company was able to help with many facets of the anemometer's evolution from design and development through to its manufacture and assembly.
Water is the only thing that the application has in common with another application, designed for ABU/Garcia, one of the world's leading manufacturers of fishing equipment.
The company used SKF's mini-spindle design service during the development of its high-quality bait cast reels. This high-tech unit exposes the bearings to extreme acceleration (0 to 30,000 r/min in 0.25 seconds) as well as tough environmental tests. ABU/Garcia was looking for superior spinning properties within very strict limits for its fishing reels. It had to operate within a specified noise level range and offer best-in-class properties against contamination and corrosion.
SKF knowledge contributed to decrease the friction moment by 50 % using a customized ready-to-mount mini-spindle with the ability to offer manufacturing tolerances close to the tightest achievable with today's industrial technology. The result was a bait cast reel that offered longer casting, long service life, was maintenancefree and was easy to mount.
In another application, this time for inline skates, the design brief called for a spindle design with low friction, excellent sealing and smart lubrication. In order to achieve this it is necessary to reduce the risk of handling mistakes. The final design was delivered in a single unit that replaced the four parts normally used. Such a design is intended to offer skaters high speeds and endurance, longer product life and freedom from maintenance, as well as quick and safe fit (error-free). Currently, prototypes are being produced, and test results will decide of the future of this project.
The next level of integration is Mechatronics. SKF can offer the possibility of including electronics in the mini-spindle. Electronic signals can be transmitted without the need for additional external electronics thus avoiding potential exposure to environmental threat. Everything can be encapsulated by using the spindle's design to seal off, supply and protect, all in one.
SKF believes that there are many novel and existing applications that could reap rewards from its customized mini-spindle design services. The greatest benefits come from involving the design team at the start of the design process.