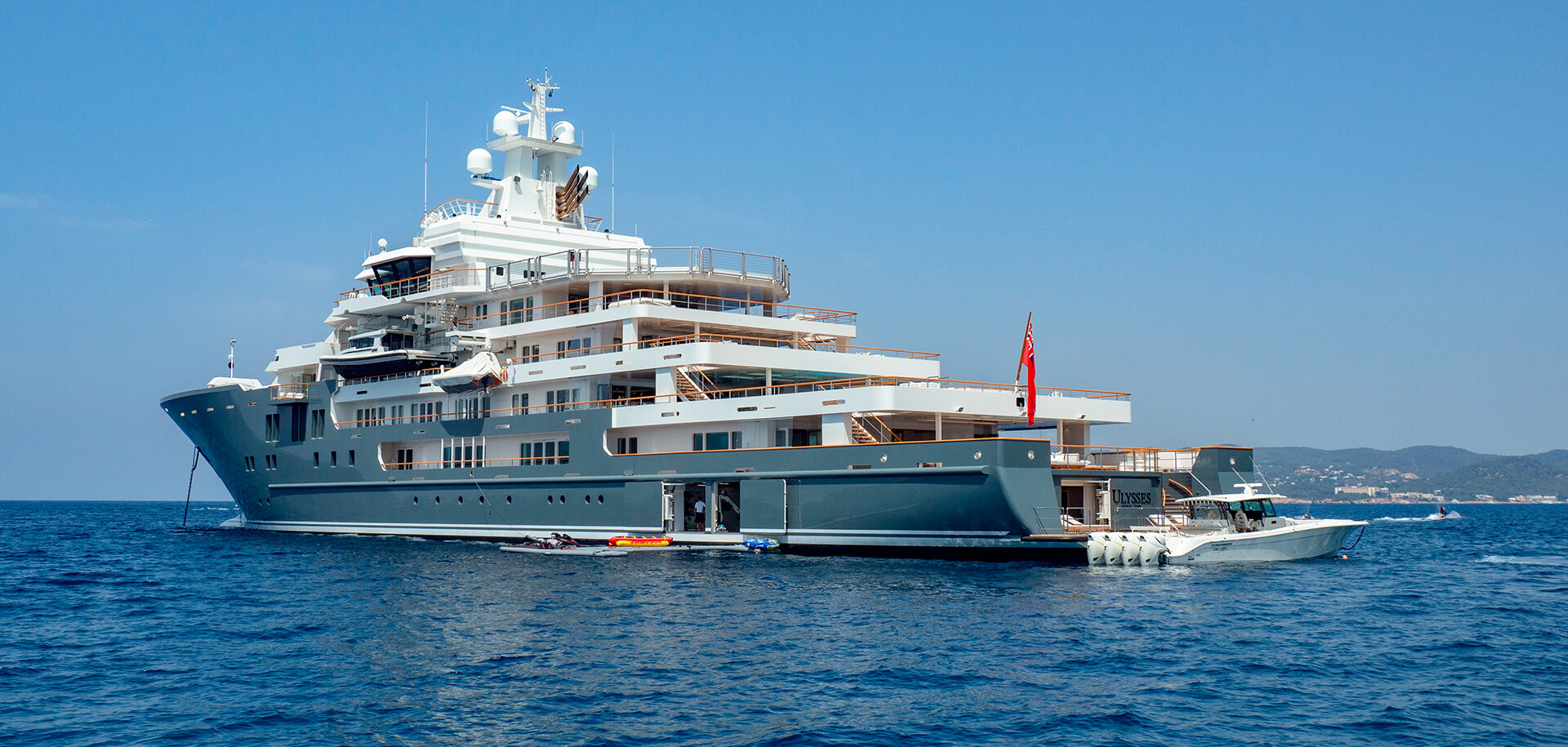 Going with the current
Electrifying ships and vessels poses many challenges. But an SKF innovation is paving the way for a new generation of greener, cleaner and more comfortable superyachts.
The electrification of mobility is well underway. In Europe, annual sales of battery-powered and plug-in hybrid cars passed the 1 million mark in 2020, and fully or partially electric vehicles now make up almost a fifth of the market. In 2022, almost 2.2 million new passenger plug-in electric cars were registered in Europe. In Norway, 90 percent of new passenger vehicles are already electric. The rest of the continent is expected to follow in the coming decade.
As the energy revolution in one mobility sector looks to be succeeding, attention is turning to other transport modes. One area of intense interest is the marine sector. Ships and yachts present a different sort of electrification challenge, however. Large vessels need powerful propulsion systems, with engines that produce thousands of kilowatts, rather than the tens of kilowatts needed to propel a car or van. Vessels require greater autonomy too. They may need to operate for days or weeks without visiting a port where batteries can be recharged.
Those operating requirements are extremely demanding for today's electrification technologies, and so far, applications for fully electric vessels have been limited to a few specialized cases. Since 2015, for example, the MF Ampere, an 80-metre ferry, has carried passengers and vehicles over a six-kilometre route between Lavik and Oppedal on the shores of Norway's Sognefjord. The journey takes just 20 minutes and the vessel's two shore-based batteries top up the vessel's onboard battery while passengers embark and disembark.
While full electric propulsion is still someway over the horizon for most vessel types, ship builders and owners are moving ahead with other electrification projects. Emissions reduction is only one of many motivating factors. As the owner of an electric vehicle might tell you, switching to electrical power can make machines simpler, more reliable and easier to maintain. For drivers, that means fewer trips to the garage and smaller servicing bills. For the crew of a superyacht, electric equipment offers the same benefits, but on a much bigger scale.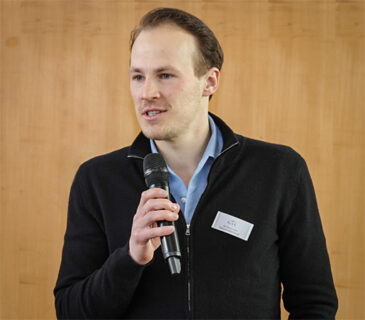 Switching to electric makes the new stabilizer design much more comfortable than its hydraulic predecessors.

Sascha Meinhardt, Head of Sales Yacht at SKF.

Going steady
Since 1961, SKF stabilizers have been improving comfort, safety and efficiency in the maritime sector. Fitted to many types of craft, from 60-metre luxury yachts to giant cruise liners, stabilizer fins are active devices that reduce a vessel's lateral roll in rough seas. They allow ships and yachts to operate in heavy weather and make life more pleasant for everyone on board.
Stabilizer technology has evolved steadily over the past 60 years. The first stabilizers would only work while the vessel was underway, for example, but newer designs can stabilize the vessel even when it is not moving, e.g., at anchor or in dynamic positioning mode.
Until very recently, however, all SKF stabilizers relied on hydraulic power for operation. Using high-pressure oil to transmit power has long been the standard solution, in the maritime sector and elsewhere, for any application involving high forces and precise control.
Hydraulic systems need large, powerful pumps to generate the necessary pressure. Stabilizer fins are usually operated by a pair of dedicated hydraulic power units, which are bulky pieces of equipment. Valves and other control equipment take up some space below decks. Finally, great efforts must be made to separate the system-induced noise and vibrations from the ship's structure.
"None of that matters much on a large commercial vessel, where there is plenty of room and the sound of stabilizer operation will be drowned out by the noise of the engines and other ancillary equipment," says Sascha Meinhardt, Head of Sales Yacht at SKF. "For a superyacht moored off a remote island, noisy stabilizers are the last thing the owner wants to hear as they sit on deck to watch the sun go down."
Hydraulic systems have drawbacks for vessel crews too. They need regular monitoring to ensure that the vital oil is still in good condition, for example. Working at high temperatures and pressures is hard on oil, accelerating oxidation that can degrade the oil's performance and eventually damage valves, actuators and other components. Periodic oil changes are necessary but costly and time-consuming, and the safe disposal of used oil is becoming increasingly expensive.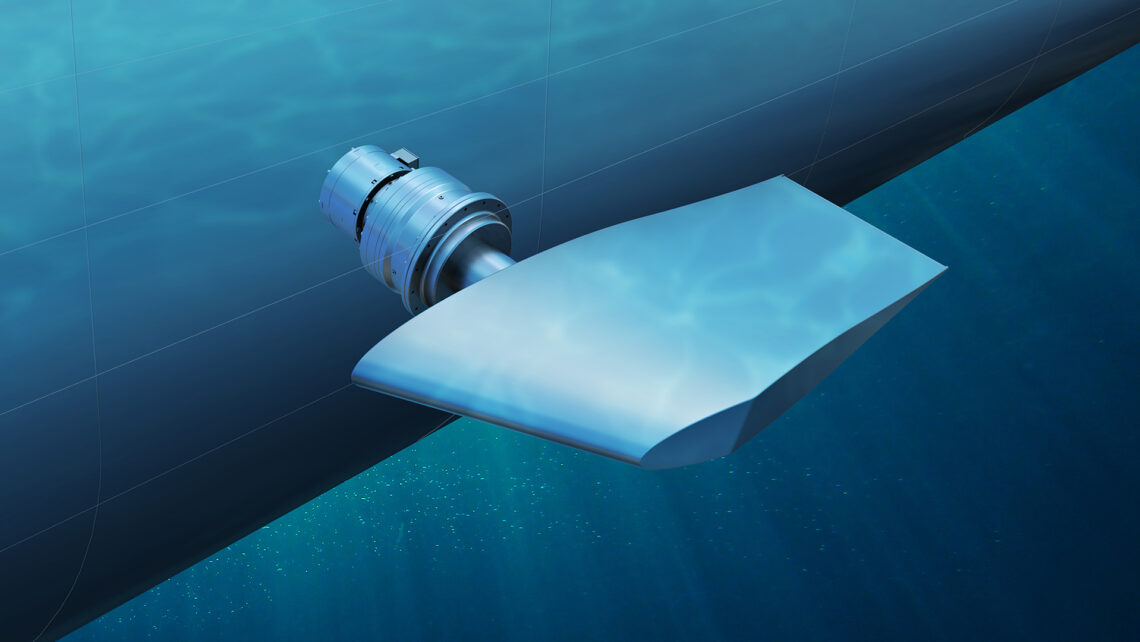 An electric revolution
Now a team of SKF marine engineers have found a way to eliminate all those drawbacks using the power of electrification. The SKF fully electric zero speed stabilizer replaces the hydraulic actuation system with an electric motor coupled to a compact, backlash-free gearbox. The system, which is ramping up in production, is powered by a vessel's onboard electrical system and can take AC or DC input power depending on the electrical design in use.
"Switching to electric makes the new stabilizer design much more comfortable than its hydraulic predecessors," says Meinhardt. Unlike hydraulic designs, he explains, the system only generates noise when the fins are in motion, and even then, the electric stabilizer produces around 30 percent less airborne noise and 80 percent less structure-borne vibration than its hydraulic predecessor.
The speed and ease of control of the electric system also allows it to offer more functions. As well as stabilizing a yacht at anchor, the fins can be used to manoeuvre the hull. That allows them to rotate the vessel to follow the sunset, for example.
SKF's fully electric fin stabilizer can be retrofitted to existing vessels, a process that is much less labour-intensive than replacing a conventional hydraulic system. For new builds, the system offers additional benefits. The power and control cabinets are significantly smaller, for example, and because everything is connected by cables instead of hydraulic lines, designers have much more freedom to decide the best position for each component. And since there is no hydraulic oil to monitor and replace, the system is far easier, cheap and cleaner to maintain.
"The journey to true zero-emission marine transport won't be plain sailing, but the industry is already making good progress on its voyage," says Meinhardt. "Electrifying ancillary functions like stabilizers offers considerable benefits for today's vessels, while laying the foundations for a cleaner, quieter and more reliable future."