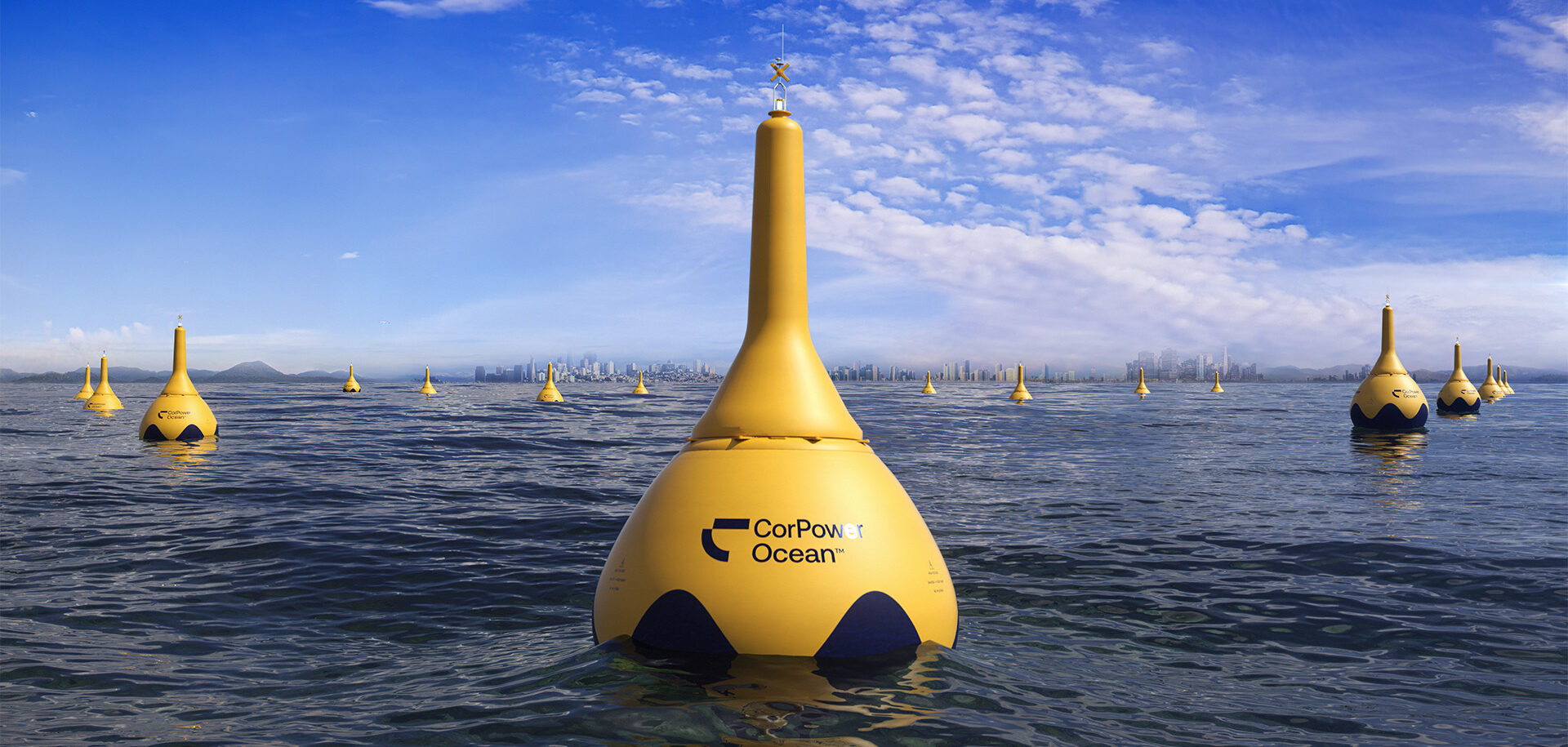 Harnessing the power of wave energy
Heavy loads and slow rotating movements were the challenges when CorPower Ocean was looking for bearing solutions for its world-leading wave energy converter. The first full-scale converter will soon be ready for testing with smart bearings from SKF.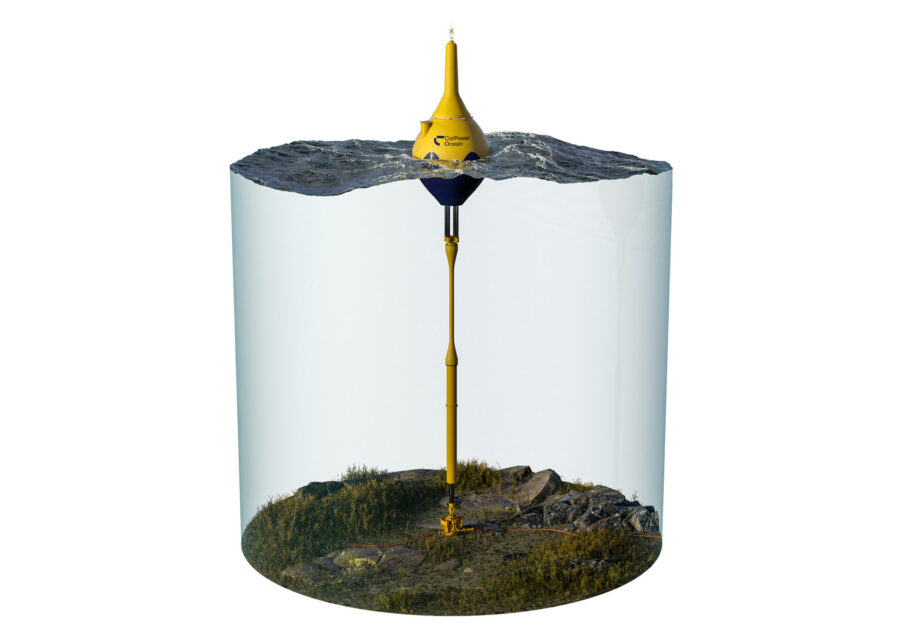 Wave energy is one of the world's largest clean sources of energy, with the potential to meet 10 percent of the world's total energy needs. At the moment, a world-leading wave energy project is underway at CorPower Ocean's facilities in Stockholm, Sweden.
"What makes wave energy particularly exciting is that it has a more consistent production profile and can thus play a highly significant role in the transition to a 100 percent renewable energy system by replacing base power such as coal and nuclear power," says Patrik Möller, CEO of CorPower Ocean.
CorPower Ocean was founded in 2010, and after several learning cycles it has developed an initial full-scale converter. The converter was tested in the company's test rig in the summer of 2022 and was placed in the ocean off the coast of Portugal in autumn 2022. The goal now is to roll out a finished commercial product on the world market in 2024.
"We intend to become a major Swedish export company that builds and delivers wave energy converters, and we see incredible volume potential for this technology," Möller says.
Help needed
One partner in the project is SKF, which joined the project early to provide assistance with the various types of bearings, lubrication and monitoring needed. "We faced challenges at the start – slow rotating movements and extreme loads," says Jacob Ljungbäck, mechanical engineer at CorPower Ocean, responsible for the design of part of the product.
We see incredible volume potential for this technology. ‍

Patrik Möller, CEO, CorPower Ocean.
When Ljungbäck used SKF's online calculator and fed in the values for loads and rotation speeds, the program returned an "error" message. "I realized I needed a little more help," he says, "and I contacted SKF."
Ljungbäck eventually reached Yvonne Rydberg, an application engineer at SKF. Rydberg recalls, "It was a real treat for me, as an application engineer, to be part of this project so early on. If you come in late, there's a risk that it's more about problem-solving, but now we were part of it from the beginning and could really contribute our know-how while the concept was being developed."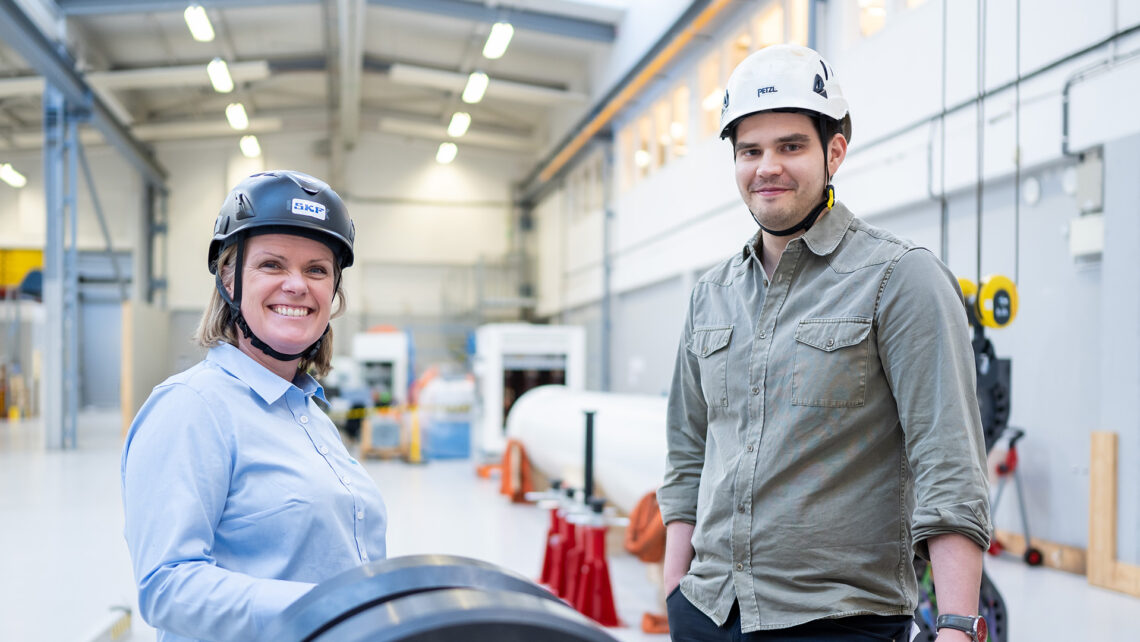 Workshop at SKF
In the beginning, there was a lot of close contact by telephone and email, and numerous questions arose. To move forward and make real progress, a workshop was organized at SKF in Gothenburg.
"We took a full day to go through the entire bearing – from bearing type, sealing solutions and bearing size to lubrication and installation," Rydberg says. "We tied up a lot of loose ends there."
Ljungbäck also found the workshop helpful. "For me, it was incredibly useful to sit down and go through the whole bearing all at once," he says. "It certainly saved several weeks for us in the development phase."
During the workshop, the group identified a basic solution that appeared promising and that laid the foundation for a number of models. "In total, we developed four bearing models that we are now testing," Ljungbäck says. "The idea is to get help from SKF later on and evaluate the bearings in order to find the most cost-effective bearing solution that works for our application."
At SKF, Rydberg is looking forward to the continuation of the project and emphasizes the value of joining at such an early stage of development, when few parameters have been set. "At that point we can deliver the most value, and the customer really benefits from our collective know-how."