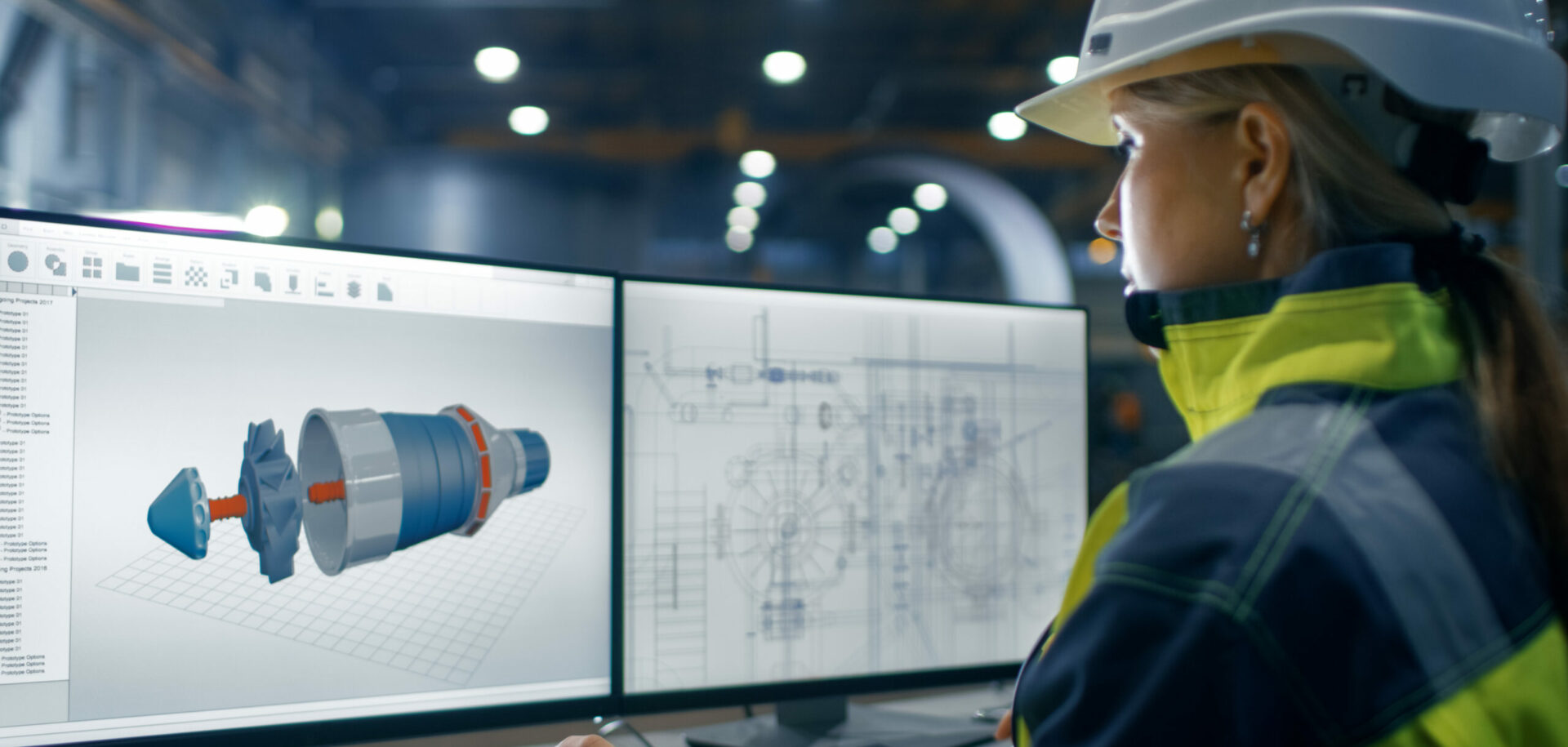 Heavy lifting
Jack-up gearboxes keep drilling platforms well above stormy seas.
The hundreds of offshore drilling platforms operating along the world's continental shelves are some of the most expensive structures on the planet – in addition to being some of the most remote and vulnerable. The main danger to drilling operations out at sea is large waves created by hurricanes and other storms.
That's why the jack-up oil rig is the most popular type of movable drilling platform, used in relatively shallow waters up to 120 metres deep. The threat of waves can be neutralized by jacking up the platform above the sea surface on three or four legs that rest on the ocean floor. Typically, each leg is equipped with three rack-and-pinion systems, and each rack-and-pinion system has six powerful gearboxes.
Seoul-based Hyosung Corporation is a key player in the jack-up oil rig industry. Started as a family business in the 1960s, it is now an  industrial conglomerate employing more than 2,400 engineers involved in such diverse fields as textiles, industrial materials, chemicals, power and industrial systems, construction, trading, and information and communication. The world's No. 1 manufacturer of tyre cords, Hyosung also produces nylon, polyester, carpet, motors, pumps, PET bottles and ATM products. Nevertheless, the corporation's family roots are still apparent at Hyosung's plant in the small industrial city of Changwon, South Korea, where gearboxes are manufactured. During lunchtime co-workers laugh and chat or play basketball or badminton.
Based in Seoul, South Korea
Global network consisting of 39 manufacturing entities, eight trading entities (including three affiliated branches) and 19 trading offices – more than 70 operation and sales centres worldwide
Competes in the fields of textiles, industrial materials, chemicals, power and industrial systems, construction, trading, and information and communication
Ranked No. 1 globally in tyre cords
Diverse product range includes spandex, seatbelt yarns, airbag fabric, transformers, ATM units and PET bottles.
www.hyosung.com
Hyosung entered the jack-up gearbox market in 2006. Its first oil rig gearbox had a normal jacking capacity of nearly 2,000 kN (sometimes described as 440 "kips"), capable of raising oil rig platforms at 0.46 metres per minute. The company has since consistently increased the load capacity of its gearbox models while reducing their size. In November 2011 the company rolled out a next-generation gearbox that cemented its position as a global leader in the field. The new 750-kip gearbox is 20 percent smaller than the earlier 440-kip model, offering a powerful 3,300 kN of normal jacking and 5,100 kN of preload jacking. It also delivers 5,300 kN of normal holding power, which can be extended to 6,300 kN when stormy weather threatens the rig.
Given that massive investments and human lives are at stake, performance and reliability are crucial factors for designers and end users of the gearboxes that raise the oil rig platforms. Many rigs will operate for up to 20 years, during which time the gearboxes are expected to spend up to 2,000 hours lifting and lowering the vessel platforms.
Su-Suk Jung, an associate at Hyosung's Changwon plant, was one of six engineers on the gear solution technology development team that produced the smaller, more powerful jack-up gearbox for a platform designed by Friede & Goldman, Ltd. Each platform requires 54 gearboxes, as well as spares. "The biggest challenge was reducing the gap between the load-sharing of planetary gears in the new gearbox," he says, adding that tapered roller bearings, spherical roller bearings and CARB toroidal roller bearings from SKF were the natural choice.
Jung adds that in addition to bearings, SKF provided Hyosung with quick response times and unrivalled customer service. Throughout the redesign process, Jung and company were in regular contact with Hee-Sung Yun, OEM sales engineer at SKF's Seoul office. Yun made frequent trips to Changwon to assist the Hyosung team, and he coordinated an international team of SKF experts to offer Hyosung technical advice. "What separates SKF from its competitors is that we don't simply deliver our product to the customer," Yun says. "We also offer whatever assistance is required."
Meanwhile, Hyosung isn't resting on its laurels: A 1,000-kip model is currently under development.
CARB is a registered trademark of the SKF Group.
31 bearings per gearbox
It took the gear solution technology development team at Hyosung's Changwon plant more than 10 months to design the revolutionary 750-kip jack-up gearbox, which was unveiled in late 2011. By mid-2012 Hyosung had delivered eight sets of 54 gearboxes to market.
Each of Hyosung's 750-kip jack-up gearboxes relies on a total of 31 SKF bearings, whose reliability enabled engineers to redesign the gearbox planetary gears in order to optimize load distribution. In addition to tapered roller bearings and spherical roller bearings, Hyosung's gearboxes also incorporate CARB toroidal roller bearings.
CARB toroidal roller bearings are an obvious choice in applications where misalignment and axial displacement have to be accommodated – virtually without friction – within the bearing. More­over, due to its unique design CARB bearings also can accommodate very heavy loads. This enabled Hyosung engineers to maximize torque capacity in a smaller-sized gearbox without sacrificing gear meshing or efficiency.