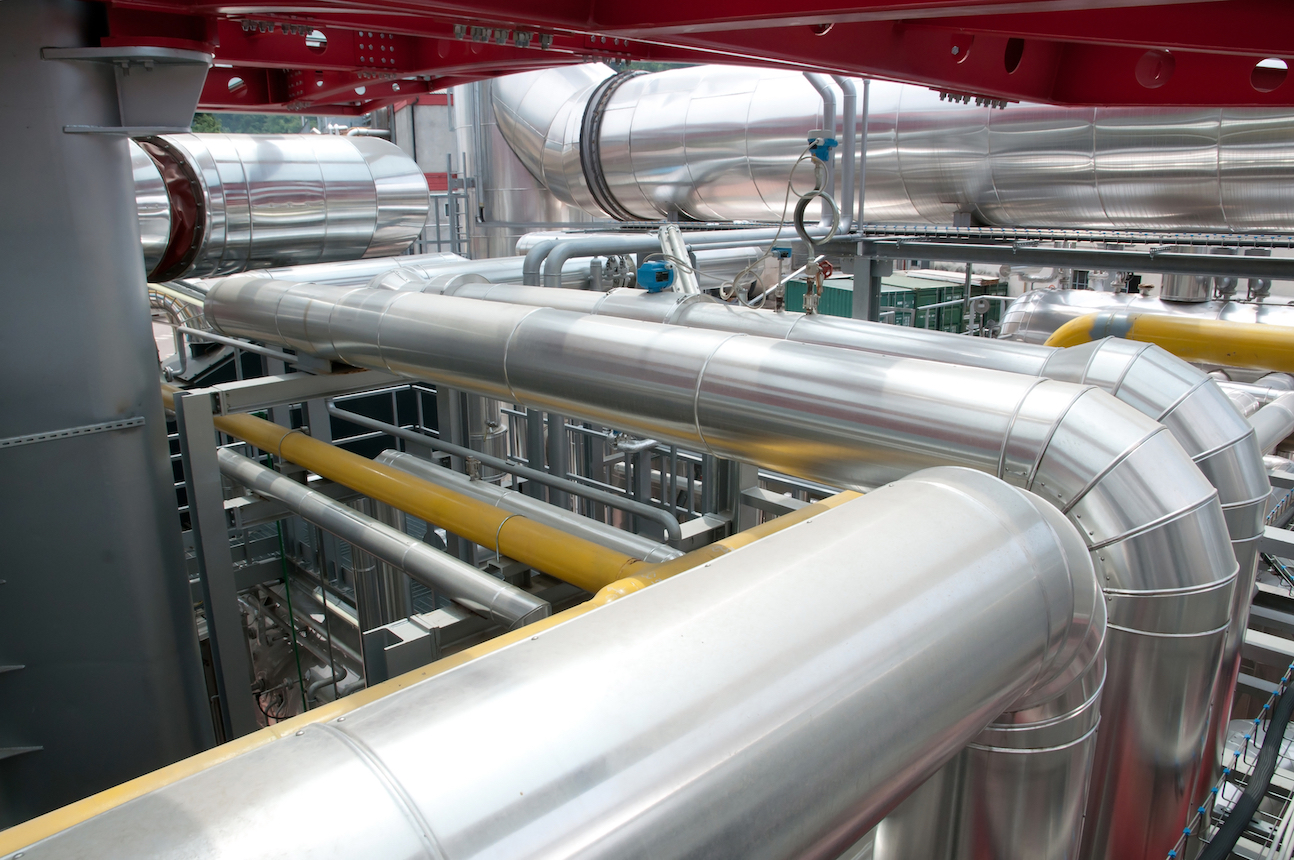 Mega-cities in motion
With a population of 11 million, São Paulo, Brazil, is part of a new wave of mega-cities. Global truck and bus manufacturer Scania is developing solutions to keep such cities moving.
Welcome to the age of the mega-city. The world's population is growing steadily, particularly in urban areas. In 1950, there was just one city on earth with a population greater than 10 million; today there are more than 25. The United Nations predicts that by 2025 there will be 40 such ­mega-cities, providing homes to some 630 million people.
These urban areas are at risk of grinding to a halt under the weight of their populations, threatening sustainability and the inhabitants' levels of comfort.
Global truck and bus manufacturer Scania is among those looking for solutions. Developing sustainable transport in urban areas is one of the company's key goals, and taking a holistic approach is a vital starting point, says Jenny Johansson, Scania's head of public and environmental affairs. Different parts of society need to work together for such cities to function effectively.
"Traditionally, we put a lot of focus on technological development," Johansson says. "But today we talk much more about what really has an effect out on the roads, and what can have an effect here and now."
One of the company's initiatives in this direction is Ecolution by Scania, a collection of products and services aimed at reducing vehicle emissions. Driver training and support systems provide Scania customers with fuel savings that would take several years to achieve through engine development. The company helps customers calculate consumption targets, providing a performance report every month.
Johansson admits that building traction for this concept among politicians and other stakeholders can be challenging. "Cool new technology is easy to legislate and to create a market for, but it can often mean small savings – say, 1 percent fuel savings per year," she says. "Driver training can decrease fuel consumption by as much as 15 percent."
Sweden-based Scania set up its first foreign-based production unit in São Paulo in the 1950s. Today, every third truck running on Brazil's roads carries a Scania logo.
Scania Brazil is currently focusing on boosting local production by sourcing components from areas around its factories. The goal is to reduce lead times in a constantly fluctuating market.
At the beginning of 2012, SKF signed a three-year contract with Scania worth about 18 million euros to supply bearings for truck wheel-end units and transmissions. These are produced at the SKF production plant in Cajamar, close to São Paulo, and supplied to Scania production facilities in Brazil.
Another Scania focus area is sustainability in urban areas. For example, growing populations have greater requirements for goods, and these need to be transported into cities. The company closely followed a pilot project in Amsterdam in which goods were transported to distribution hubs outside the city. The goods were then delivered into the city centre at night, making use of a tramway that carried commuters during the day.
A key part of Scania's overall strategy is encouraging people to switch to public transport, leaving behind cars and motorcycles, which together produce the vast majority of carbon dioxide emissions for passenger road mobility.
Brazil's biggest city, São Paulo, is a case in point. With rail systems too time-consuming and costly to build, the city's public transport agency has opted for a bus rapid transit system, comprising a fleet of 17,000 buses that use dedicated bus lanes to reduce congestion. Recently, Scania announced it would be delivering underpinnings for 101 trolleybuses to be operated by Ambiental Transportes on dedicated electric bus lanes in the city.
Wilson Pereira, who is responsible for Scania's bus sales in Brazil, says Ambiental Transportes' electric vehicles are a response to calls to reduce bus fleet pollution. "Passenger capacity [for the trolleybuses] is 96, compared with 80 for a conventional two-axle city bus," Pereira says. "This is, in fact, close to that of an articulated 18-metre bus, but with much-reduced technical complexity."
São Paulo also boasts 50 Scania buses that run on ethanol. These can potentially cut carbon dioxide emissions by 90 percent.
Meanwhile, Scania is working on a project with Siemens to electrify powertrains in trucks and buses. Henrik Henriksson, executive vice-president and head of Scania's sales and marketing division, says the electrification of road sections to demonstrate the concept could happen soon. "Fuel savings made possible by electrification are huge," he says. "This project is a foundation stone for fossil-free road transport."
However, Johansson notes, one challenge with this kind of development is ensuring that the electricity supply comes from sustainable sources.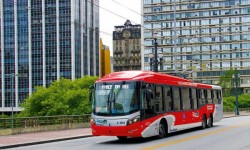 Chassis assembly at Scania's production facility in São Paulo, Brazil.
A video report and additional photos of this Scania production facility in Brazil can be viewed in the iPad app edition of Evolution.