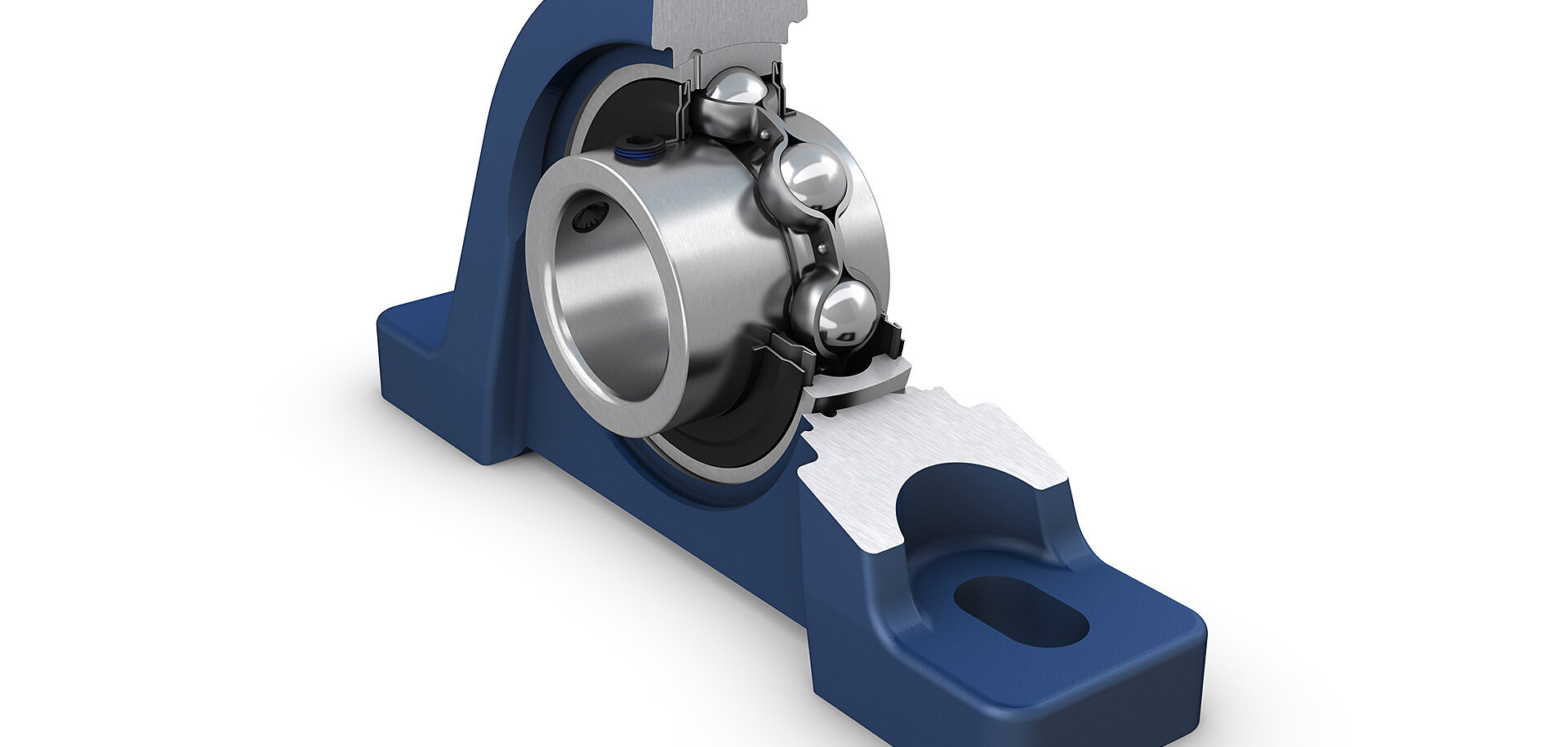 New bearing units for contaminated environments
Superior sealing and stronger locking make the UC 300 ball bearing units ideal for use in highly contaminated industrial environments.
The new UC 300 ball bearing units from SKF feature superior sealing and stronger locking and are interchangeable with all Japanese Industrial Standards housings. The introduction of the new products extends SKF's UC range of ball bearing units, offering a comprehensive choice of reliable bearings that are available with short lead times.
The UC 300 ball bearing units are ideal for use in highly contaminated industrial environments, where bearing life can often be shortened through the ingress of process materials such as mud, dust, wood chips or water. To overcome these problems, the UC 300 series is equipped with field-tested sealing technology. The ball bearings also have a solid base design of housing to minimize areas that might otherwise trap dirt or moisture.
"Whatever their need, engineers can now find proven, high-quality, reliable ball bearing units from a single, quickly accessible and trusted source," says Jerome Pommereul, SKF product manager. "Thanks to their greater contamination and vibration resistance they will last longer, maximize the performance of rotating equipment and minimize productivity losses due to bearing failure. Customers will also see cost savings through fewer replacements and repairs."
UC 300 series units are available with bores ranging up to 100 millimetres. Typical applications for the units include conveyors, belt pulley and chain transmissions, and cranes.