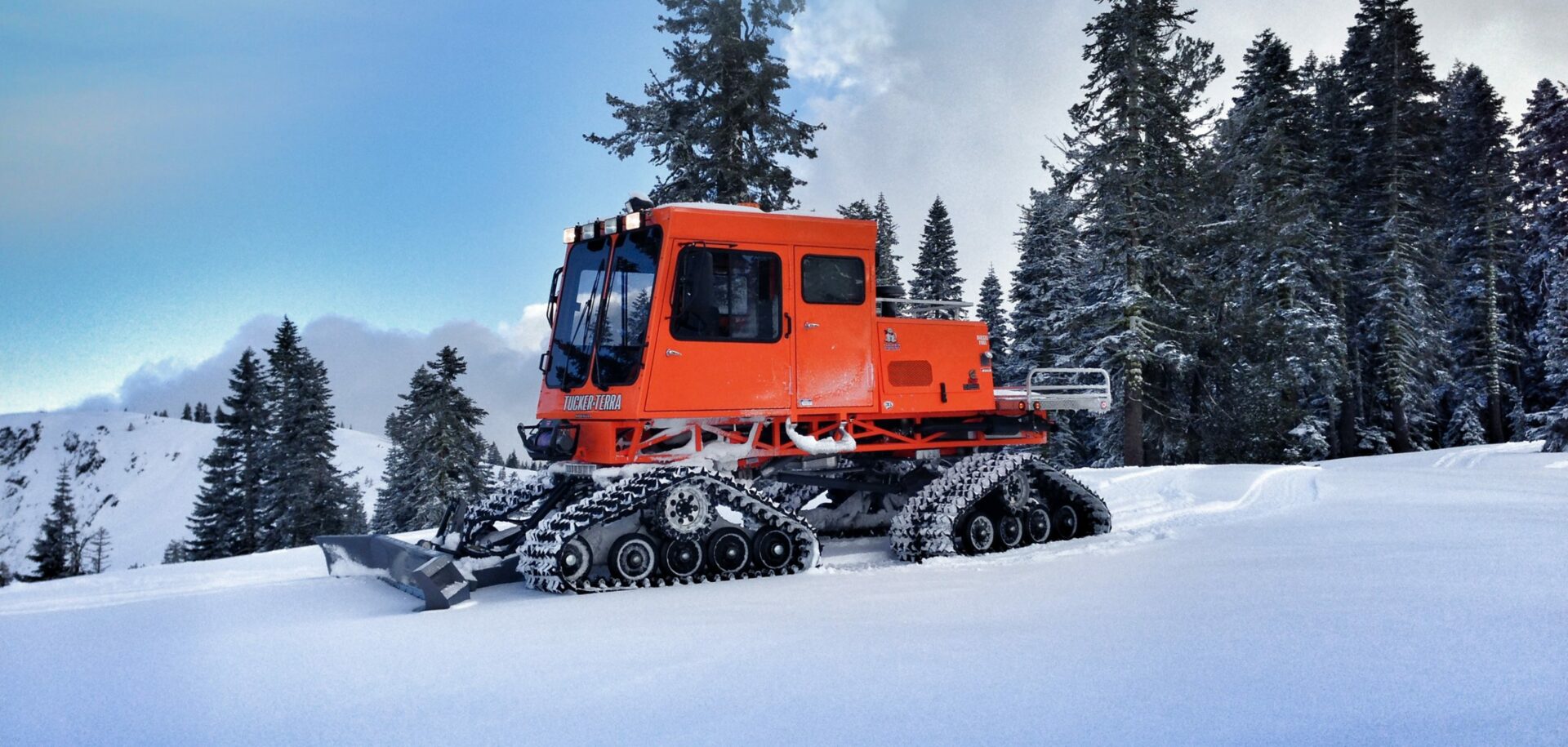 No snow too deep
It seems as if our parents and grandparents were always making their way to school through deep snow. But in fact, the inventor of the Tucker Sno-Cat® vehicle did just that.
E.M. Tucker spent his boyhood in the early years of the past century in the Rogue River Valley in the US state of Oregon. In the wintertime he had to trek through deep snow to get to school – a trip that gave him plenty of time to contemplate what sort of transport devices would convey a person over the snow rather than through it.
Fast-forward to the 1920s in Los Angeles, California, where Tucker, now an adult, worked to create a vehicle that could travel over deep, soft snow with a minimum amount of mechanical trouble and expense. After several unsuccessful attempts, Tucker realized that he needed to create a completely different solution. What he came up with was a vehicle with four articulating tracks. The tracks would provide a traction advantage in steep terrain and blizzard conditions and, at the same time, would leave a minimal footprint on the snow.
Tucker perfected his ideas for his over-the-snow vehicle while living in Los Angeles. He then moved north to Grass Valley, California, where he established the first production line. Although the venture was successful, he decided to pull up stakes and move back to the Rogue River Valley. It was there, in the town of Medford, that he founded the Tucker Sno-Cat® Corporation – recognized today as the oldest successful manufacturer of snow vehicles in the world. Tucker spent the rest of his years building and improving his snow machines, and his family continues in the business.

Today, the Tucker Sno-Cat® Corporation manufactures 10 models of the Sno-Cat with various track options. The newest model is the Tucker-Terra®, which has four all-rubber tracks and is used for such purposes as snow removal, search-and-rescue oper-ations and oil and gas exploration.
"We have used SKF products all the years we have been building machines," says Jeff McNeil, a fourth-generation Tucker family member at the company. "It's the quality of the parts, some of which you may not be able to see, that helps our machines run so well."