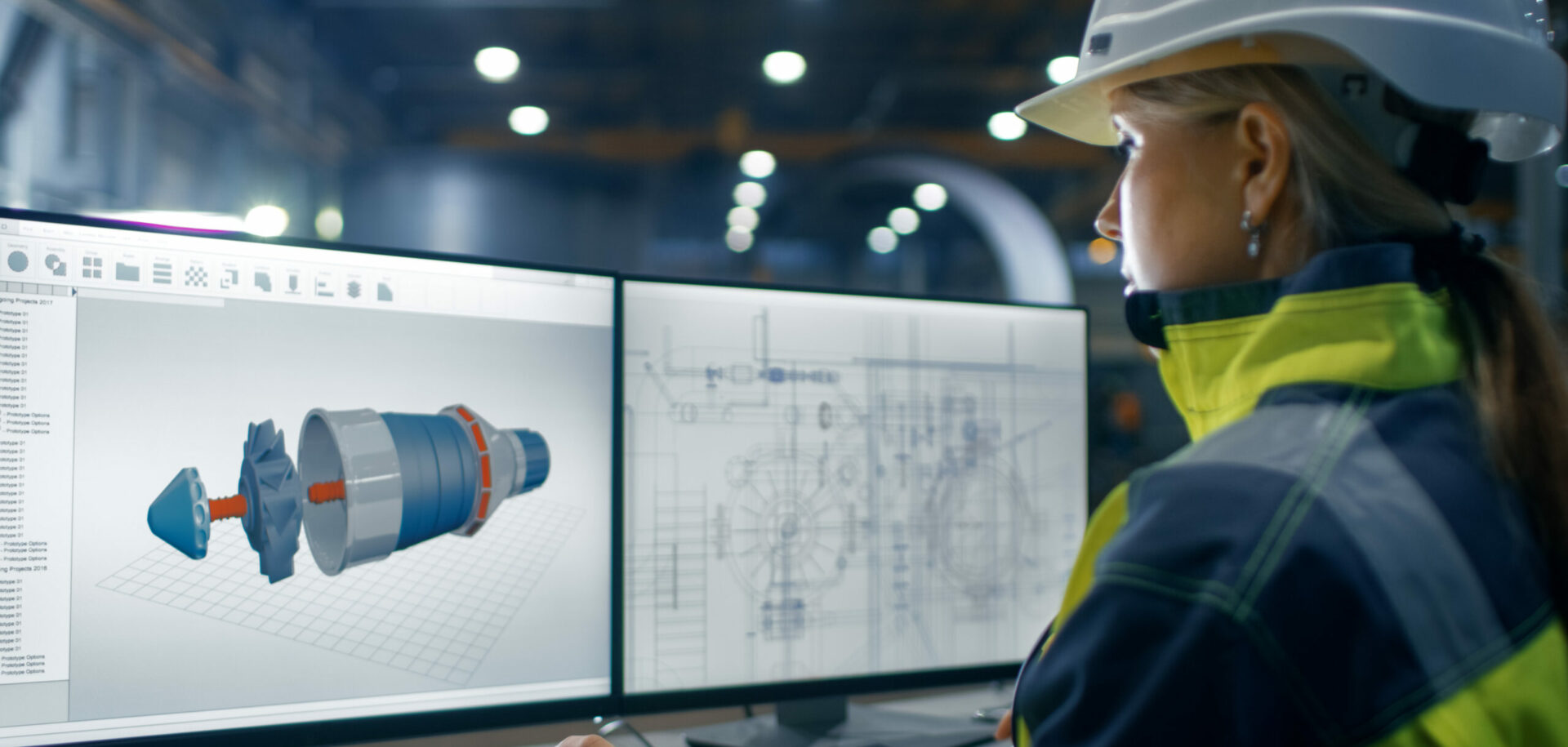 Summary
A good sense of forestry
Standard SKF bearings are used throughout the articulated sections of Timberjack's machines – including crane arms, bogies and wheel hubs. In its new 742 series grapple harvester head, Timberjack opted for a sensorised deep groove ball bearing to be mounted inside the wheel that measures the length of a tree or log.
During every wheel rotation, this specific bearing sends pulses to an encoder, which translates them into accurate length measurements. The bearing is a vital component in the Timberjack 3000 Measuring and Control System, which allows operators, forest owners, saw and paper mills to optimise logging procedures for the best possible return.
"In principle, the [bearing, wheel] system is very simple. It also has to handle adverse environments, fast varying load requirements and dynamic effects. But measuring accuracy is No. 1," says Petri Niemi, Timberjack's project manager for Harvester Heads. "It has to work during every minute and every hour in the forest. It may look like a simple tiny toy, but it is how we use the information that is really the clever part."
Forestry is becoming a precision science. The latest harvester from North American – Scandinavian equipment manufacturer Timberjack assesses data from initial measurements to forecast how trees in a given stand should be cut.There is more to cutting down a tree than reaching for a saw. For Timberjack, one of the world's leading manufacturers of forestry machines, felling a tree is a high-tech endeavour encompassing the latest developments in IT, mechanics, hydraulics, electronics, logistics and industrial design.
Timberjack has a 29 percent share of the global USD 4 billion forestry equipment market. Its feller bunchers, skidders, log loaders, harvesters and forwarders are used in more than 80 countries. The company employs 1,900 people and has manufacturing facilities in Finland, Sweden, Canada and the US. A household name for forestry specialists around the world, Timberjack is also at the forefront of innovative harvesting technology.
Timberjack has R & D centres in Tampere, Finland; Birmingham, Alabama, and Woodstock, Ontario, and invests heavily in new technology.
For example, Timberjack has developed an insect-like walking machine that crawls around the forest on six articulated limbs, thereby minimising ground disturbance.
It will be some time before this prototype becomes a commercial reality, however, because production costs are still too high.
Timberjack's range of products across its Harvesting, Transport, Loading and Attachment divisions meet about 75 percent of the world's needs for forestry machines. Its products include ancillary equipment such as flatbeds for timber- carrying trucks.
Apart from manual logging with donkeys or other animals, which still makes up 40 percent of the world's logging industry, there are two principal logging systems in use around the world, cut-to-length and full-tree. Timberjack makes machines for both systems. Cut-to-length logging, primarily used in Europe, uses highly automated harvesters and forwarders. Full-tree logging, the system of choice in North America and Southeast Asia, uses skidders and feller bunchers.
Cut-to-length technology earns high marks for efficiency and forest optimisation. Grapple harvesters, with their sophisticated heads, which can fell, cut, de-limb, measure and even colour-mark a tree, are an integrated link in the information network between forest owners, contractors, and saw and paper mills.
Outfitted with callipers (for width measurements) and wheels to measure length, grapple harvester heads are both the brains and the workhorses of the logging operation. At the same time, they must be able to withstand extreme heat and cold, dust, mud, dirt, sand and water.
Full-tree logging accomplishes the same end as cut-to-length technology, but in separate steps. In North America, a tree is cut down by a feller buncher and dragged by a skidder to the roadside. There it is de-limbed, portioned, marked and stacked for transport to the mill by several different machines. Unlike cut-to-length, the full-tree system does not optimise the tree on the spot. The reason has to do with both tradition – that's the way it has been done for years – and lack of technology. But Timberjack hopes to change that.
The main advantage of Timberjack's cut-to-length technology is that it performs all necessary tasks at the source – when the tree gets cut.
"If the saw mill wants 1,500 cubic metres of 5.8 metre-long spruce logs, it can send this information directly to the harvester, which will cut according to an optimisation table," says Juha Vainio, R & D manager at Timberjack's Harvesting division. "This kind of technology is much more advanced in Scandinavia."
Integral to this process is the Timberjack 3000 Measuring and Control System, which processes the downloaded information on site. The Timberjack 3000 Measuring and Control System also works in reverse. After a shift, the operator can upload all diameter, length and cubic metre measurements of felled trees via modem or mobile phone to the head office. The system also produces easy-to-read printouts. "Operators get paid by volume," says Vainio. "And in Finland, these are the only measurements that are used in billing procedures."
Learning heads
The system has other nifty options. When the harvester head grabs the trunk of a tree, the system can automatically predict the tapering of the tree from the diameter from the lower part of the trunk.
This estimate is adjusted as the log is fed through the harvester head, so timber cutting can be optimised based on the value and use of different sections of the trunk.
As a rule of thumb, the most valuable part of a tree is the lower trunk, which has less tapering than the top part of a tree, so it is used more to make straight and even planks. But all trees are different.
Timberjack's 3000 Measuring and Control System is also adaptive. The system uses the historical data – the width, length, and volume measurements it performs on felled trees – to determine how other trees in the stand should be cut.
Trees grow and taper differently depending on the area. After working for some time in an area, the system recognises the growth pattern and can estimate the tree taper more accurately. Of course, this system like all of Timberjack's other automated cutting decisions, can be manually overridden.
American opportunities
The market in Europe for such advanced harvesting techniques is mature and stable for Timberjack. "We have a 45 percent market share in Europe and the situation is very clear," says Pertti Huusko, senior vice president of Timberjack's Harvesting division. "But North America is a big black hole for this technology and offers big opportunities for us."
The Americans know this too. The proof came in December 1999 when Finnish parent company Metso Corp sold Timberjack to Deere & Co for USD 600 million. Deere is a world leader in agricultural machinery. Timberjack will be an independent operator within the company's timber harvesting division and will retain its name and market.
While Timberjack's five factories in Finland, Sweden, Canada and the US will remain in operation, Timberjack's headquarters will be moved to Atlanta, Georgia, to be closer to that emerging market for cut-to-length technology.
But Timberjack is used to structural changes. Founded in 1915 by the Lokomo Group, the company merged and acquired its way to global dominance. First, the Lokomo Group was acquired in 1970 by the Rauma-Repola Corp, which over the next 20 or so years gobbled up the forestry divisions of Kockums, Ösa, Cemet-Agrip, Hudson Sales and even Canada's Timberjack, which manufactured skidders.
In 1990, the whole group was renamed Timberjack, a name that stuck, even through ownership during the past two years by Finland's Metso Corp. Timberjack's laughing donkey trademark also has stuck, and remains a symbol of quality and innovation in the forestry sector.
Laughing donkey? According to company lore, the donkey is laughing because, after years of hauling wood through the forests, he can finally sit down, relax and let the machines do all the work.
Alexander Farnsworth
a feature writer based in Stockholm
photo Timberjack