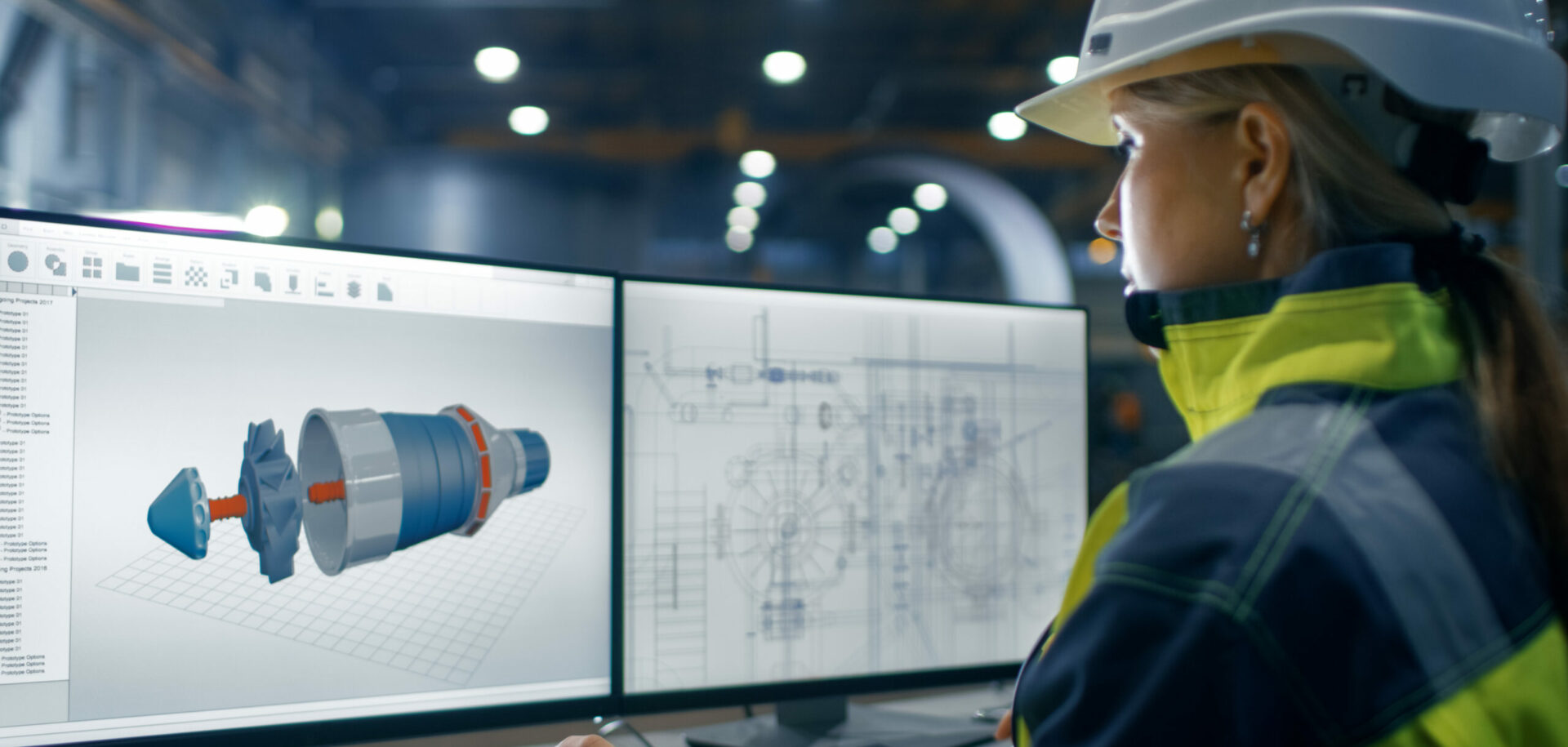 One-stop shop for distribution
Belgian Pieter Baudoin began buying bearings from SKF in Belgium in the early 1900s, even before he formed his company, Baudoin. Now, some 85 years later, Baudoin and SKF still have a strong working relationship.
Belgian Pieter Baudoin began buying bearings from SKF in Belgium in the early 1900s, even before he formed his company, Baudoin. Now, some 85 years later, Baudoin and SKF still have a strong working relationship.
Pieter Baudoin started off with a small workshop for mechanical repairs in the Belgian town of Mol in the early 1900s and began buying bearings from SKF in Belgium in 1922, even before he formally founded his company, Baudoin, in 1926. It has since become one of the longest-standing names in the SKF distributor portfolio. SKF and Baudoin share a similar philosophy, and over the years they have built up a very successful working relationship. Johan Sleebus, great-grandson of Pieter Baudoin and the current managing director, tells Evolution about his company's history and its relationship with SKF, now in its 85th year.
"My great-grandfather died very young so my grandfather Gerard Baudoin took over the reins in 1932 and built it up from there," explains Sleebus from his office in Mol. "We were doing all kinds of milling and drilling in the workshop, working with heavy industry and manufacturing tailor-made spare parts like axles and shafts, and customers soon began asking if we could also deliver power transmission-related products such as bearings, sprockets and pulleys that they needed to mount on these shafts. That's where the distribution side of the business began.
"People who didn't know my grandfather thought he was a serious man, but he had a very warm heart and he really believed in giving his employees personal attention and making sure they felt at home," says Sleebus. "The key to his customer relationships was that he provided technical solutions. Rather than being the cheapest, he believed in actually being on hand when things got difficult. If a customer had a problem at 3 a.m. and had to shut down production, he'd be there."
Baudoin was also the fire chief in Mol – at that time a volunteer position – and was once very badly burned at a fire at a customer's factory. "It was a glass factory, and he slipped on the floor, got molten glass in his boots and was in hospital for months," says Sleebus. "But he loved giving support and assistance as a fireman. He wanted to help people, and he saw his company as a fire engine for local industry."
From some 15 employeesin the 1920s, Baudoin now employs around 300 people and has a turnover of some 60 million euros. Five years ago, Baudoin joined the Dutch-based Eriks Group, which has 4,200 employees and a turnover of 850 million euros. Baudoin's biggest product group is power transmissions, which accounts for some 40 percent of the turnover, half of which is sales of bearings. Tools account for 30 percent and all other product groups make up the remaining 30 percent, including seals, rubbers and plastics, maintenance products, pipes, fluid control, machines, storage and transportation solutions, and security equipment and apparel.
The distribution business may now account for some 90 percent of Baudoin's turnover, but the workshop is still the heart of the company, and, says Sleebus, there's nothing nostalgic about keeping that part of the business. "Broken-down machines are full of standardized parts," he says, "but people also need unique parts like shafts, and we can combine both in a complete solution."
In addition to offering one-stop shopping, Baudoin examines total cost of ownership with its customers and offers a range of services to reduce overhead costs and increase production to better compete against increasing competition from foreign markets. "We try to reduce the number of suppliers they need by offering a wide product range," says Sleebus. "We hold the stock they need, so that they don't have to.
"Our Easy Order System online platform optimizes the order process, and in conjunction with partners like SKF, we supply complete technical solutions, working together with customers to improve maintenance and applications," he continues. "This is where the two activities really come together, and we're proud that through this knowledge approach, we're helping Belgian industry become ever more efficient and
productive."
Gerard Baudoin had two daughters. The youngest daughter, Monique, married Roel Sleebus, who took over the company when his father-in-law retired. The eldest daughter, Nicole, Johan Sleebus' mother, married Jan Sleebus, Roel's elder brother, a doctor. "My aunt and my mother also both worked for the company in administrative roles, so it has been very much a family affair," says Johan Sleebus, who joined the company in 1993, and first handled marketing. He then took over sales and marketing, product management and the complete front office. "I had all the fun, and my uncle handled the rest," he says, smiling.
"At Baudoin, as in the rest of the Eriks Group, we select on attitude and train on skills," says Sleebus, who became managing director three years ago. "Of course we want to make profit, but we want to do this as a consequence of doing our best and providing our customers with a solution and not just by simply doing the minimum required. Baudoin people think about the consequences of their actions on the rest of the company, and we also have fun with our colleagues. It isn't always easy to explain, but you feel it when you talk to someone who would fit in with the team."
And, says Sleebus,this attitude is shared by SKF. "It's an excellent partnership, and we are very open in our communication – even though we still have a supplier-customer relationship," he says. "Together we come up with good solutions for end users and both get a profit-able outcome from it. It's about building things together and sharing knowledge, and that's a philosophy you can see in SKF. As we grow, it gets increasingly difficult to preserve the family feel of the business, but we will fight to preserve it because our people are our most precious asset. And I think SKF feels the same way."
---
Working in partnership
Baudoin and SKF Belgium work very closely on projects to optimize customer processes. So when a Baudoin client, chemicals manufacturer Nippon Shokubai, had a problem with a fan application, the two companies joined forces to come up with a solution.
Nippon Shokubai was having problems with an extractor fan application used to remove toxic gases from its production line. The fan had to be replaced and the bearings changed every six months, which was proving very costly in terms of the daylong shutdown required for the maintenance work.
Working together, SKF and Baudoin's engineering department designed a new application with a new axle and housing that was produced and installed by Baudoin's workshop with a minimal loss of time. Now, three years later, there has been no need for a replacement. The customer has calculated that this solution saves it a minimum of 50,000 euros a year.