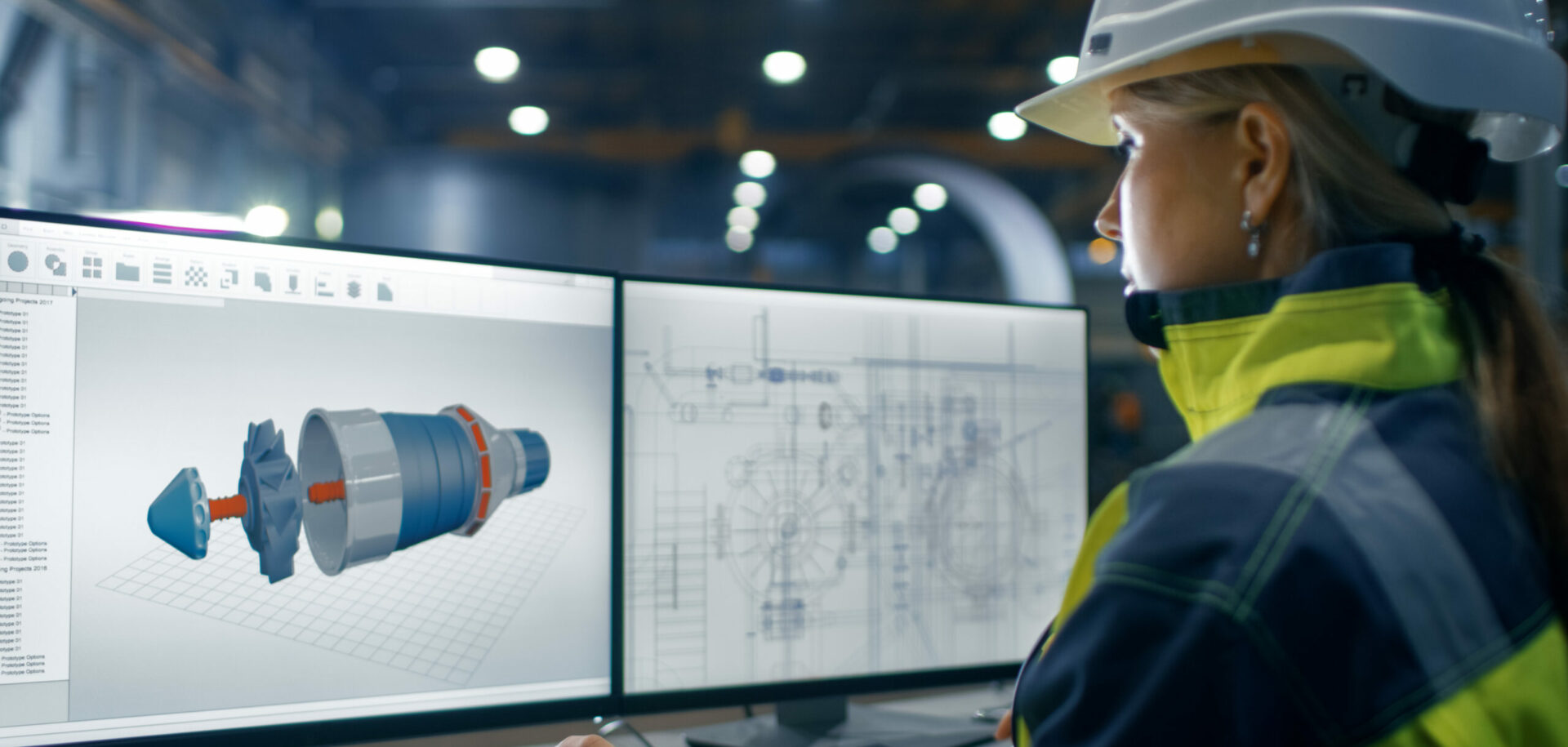 Plug and play Speed sensors insensitive to electromagnetic fields
New speed sensor technology for industrial electric vehicles has been developed to cope with the harsh environmental demands created by the switch to more powerful, compact AC motor designs.
New speed sensor technology for industrial electric vehicles has been developed to cope with the harsh environmental demands created by the switch to more powerful, compact AC motor designs.
The growing trendtowards replacing DC motors with AC designs is resulting in new challenges for designers of mechatronics solutions in control and sensing applications. While there are space-savings and material cost reductions by adopting more compact and powerful AC drive motors, the greater compactness of motor design means that all the related components, such as the electronics, bearings, etc., are closer together and have to exist and perform in an even more demanding environment.
For certain components, such as the sensor electronics, the increasingly harsh electromagnetic and physical environments can be a real issue. The main problem until now has been that the existing sensor bearing technology employing Hall Effect devices, used mainly to detect the speed, direction and position of the drive shaft, cannot operate optimally or as expected because of interference by the strong magnetic fields generated by the higher motor currents (between 600–800 A) of these AC motors. In the future currents up to 1,000 A could easily be the norm for the next generation of electric motors for industrial vehicles.
New sensor generation
SKF has developed a new generation of speed sensors for electric AC motors that are insensitive to the effects of strong magnetic environments. As important, the sensor can be integrated into the bearing design, continuing the general trend towards increased component integration and "plug and play" solutions for electric vehicle systems. SKF has a long history of incorporating sensing technology into its bearing designs with applications that span cars, industrial applications, locomotives and wind turbines. Consequently, its designers understand the need to produce robust sensing elements that have low need for maintenance combined with long operational life.
Designed for next generations
The experience that SKF has gained both in mechatronics and sensing technology has supported the development of sensor bearing technology that can meet the current and future needs of industrial vehicle drive systems and without any magnetic compatibility problems.
For this particular application, the designers have sought to meet a number of challenges. One of the central concepts for the motor encoder unit has been its design as a "plug and play" unit offering high reliability and easy integration. At the same time, the ambition has been to reduce maintenance costs. The device that has been developed is not only capable of use with new drive designs but also able to be retrofitted to current industrial electric vehicles in production.
Of course one of the strongest development drivers has been the desire to make it robust in both mechanical and electromagnetic environments. The new motor encoder unit, designated the BMH series, combines the compact range of SKF Explorer deep groove ball bearings, which are characterized by small size, high performance and long life, with novel sensing technology. The first model is based on the most popular compact bearing size for industrial vehicle applications, the 6206 deep groove ball bearing. The additional sensing element adds only 6 mm to the overall design width. The BMH motor encoder unit is available as a standard off-the-shelf design or can be provided as a customized solution complete with tailored cables and connectors. The BMH motor encoder unit provides two open collector outputs that can be incorporated into the overall drive control by suitable resistive loading.
Innovative inductive system
The system itself uses an inductive micro-coil technology that has been applied to sensor bearing applications for the first time. Here, two arrays incorporating inductive microcoils sense electromagnetic (EM) pulses that are bounced off a moving metallic target wheel that rotates with the bearing inner ring. The microcoils transform the EM signal into current, which is then converted into a voltage by a Schmitt Trigger that produces the pulses that are directly related to the speed of rotation. The signal created is clearly detectable and separable from any background noise and provides a versatile signal output. One of the attributes of this sensing system is that it is valid for extremely low speeds and can provide accurate measurements over the range from zero up to about 20,000 r/min. Many other speed-sensing techniques have difficulty in accur-ate measurements at very low speeds. Another feature of the BMH motor encoder unit is its ability to work at ambient temperatures up to 150° C. Such thermal performance is important in environments that are experienced in vehicle applications that produce thermal shocks, heavy vibration and extreme electromagnetic conditions.
This technology is insensitive to magnetic disturbance, thus avoiding the need to include any magnetic shielding for the components, which increases the overall system design flexibility. They can be mounted inside the motor coils or magnetic brake, for example. This opens up the possibility for electric drive designers to develop new weight and space saving design concepts that incorporate encoding, power and control electronics plus electric brakes.
Benefits of plug and play
Also, the fact that the unit is a true "plug and play" device means that the electric drive development team does not need to consider the particular requirements of the sensor in terms of environment. This also eliminates additional testing and qualifications for the sensor bearing system. For manufacturers, as well as being a system that is built with future developments in electric drives in mind, it offers less main-tenance and repair during warranty periods. Because the BMH motor encoder unit is an off-the-shelf product, availability is not an issue and replacement parts generally have short lead times.
As industrial vehicle design moves increasingly towards AC motors and away from DC designs, SKF has seen an increased interest in its sensor bearing solutions with interesting growth in sales. This new complete bearing sensing solution offers benefits in providing a more controllable, efficient and compact design in a standard solution that is easy to fit into new and existing electric vehicle drive designs.
SKF offers many other mechatronic solutions for industrial vehicles, including steering units that are essential components for Steer-by-Wire systems that combine reliable encoder technology with the simpli-city of "plug-and-play". The compactness of these units enabling the steering wheel to be located where it fits best, meaning the operator efficiency can be increased due to improved ergonomics and better overall working conditions. Different vehicles require different solutions, and SKF offers a range of steering units to select the best fit.