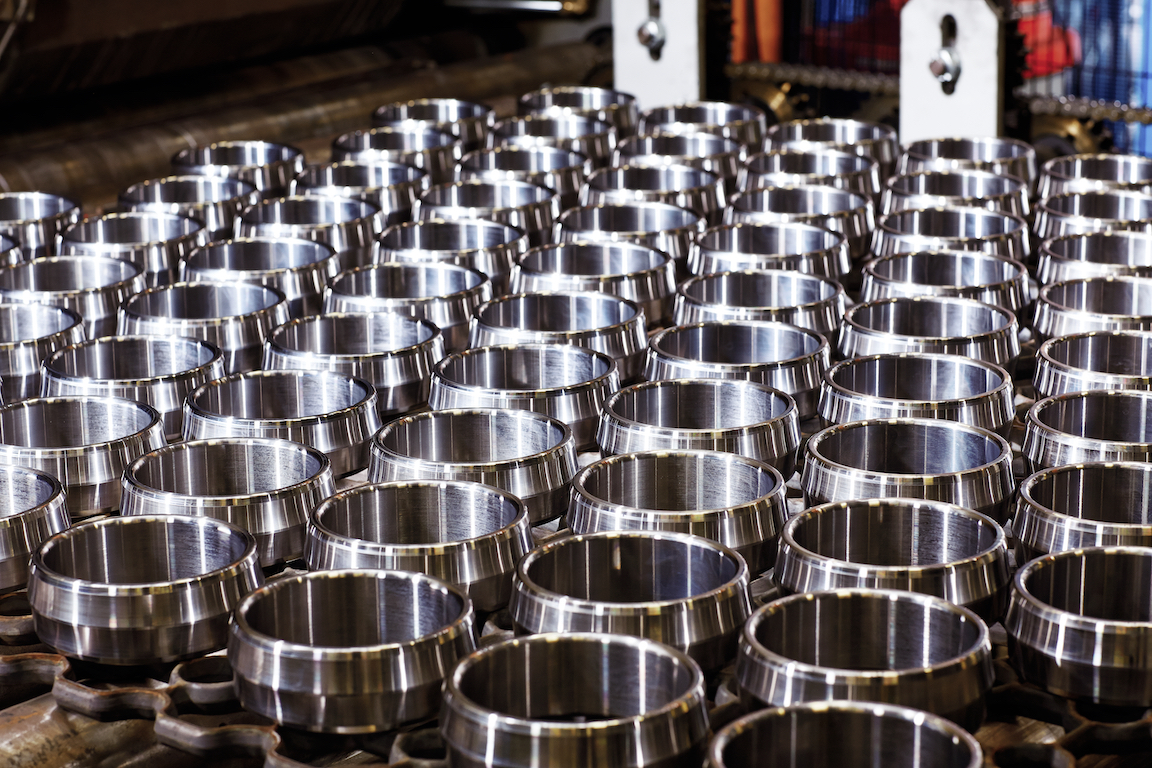 Power to spare
In ports up and down the US East Coast and the Gulf of Mexico, Moran Towing guides ships safely to their destinations. The company's long history and future plans are built on solid reliability – always being ready to answer the call.
Facts
Founded in 1860 with a half-interest in a single tugboat, Moran Towing Corporation today has a fleet of 80 tugs and 29 barges operating along the East and Gulf coasts of the United States.
At ports and harbours, Moran tugs move commercial and US Navy ships, nuclear-powered submarines and tankers loaded with liquid natural gas. The privately owned company has a long history that intertwines with that of the US itself.
When the New York City subway was built at the beginning of the 1900s, Moran's ships were used for transport of the excavated soil. And during World War II, Moran took part in an effort to tow barges to the coast of Normandy to prepare for the D-Day invasion.
Today, Moran operates in 10 cities on the US East Coast and in Port Arthur, Texas, providing a range of shipping support services to freight and petro­l-eum transport companies, the US Navy and others.
In ports up and down the US East Coast and the Gulf of Mexico, Moran Towing guides ships safely to their destinations. The company's long history and future plans are built on solid reliability – always being ready to answer the call.
Business Under a grey, chilly sky, three tugboats owned by Moran Towing Corporation bob side-by-side at a dock situated along the historic waterfront of Portsmouth, New Hampshire, on the north-eastern seaboard of the United States. Facing up the Piscataqua River, the hulking tugs bob and sway, waiting for the call. When it comes, they will roar to life, bringing thousands of horsepower to bear on the massive ships that require their assistance to be brought into Portsmouth harbour.
Some 2,500 kilometres south, in the heat of subtrop-ical Miami and in a dozen ports in between, scores of Moran tugs are waiting to assist cargo freights, US Navy ships, barges loaded with raw materials such as coal or gypsum, liquid natural gas tankers or even nuclear-powered submarines seeking safe guidance to the Portsmouth Naval Shipyard or similar facilities. Each ship will require special care and the impressive burst of power that a modern tug can bring to bear.
Most importantly, all require the tugs to be ready when they call. All Moran facilities are open around-the-clock and throughout the year, and the tugs and crews are ready to go when called.
"It's all about reliability," says Jonathan Archer, an engineering manager at Moran's Maryland facility, which handles the repair and maintenance of tugs up and down the East Coast. "We need the tugs to be ready to go when they get the call. We generally don't have spare equipment that we can put into service to replace a tug that needs service or repair. They're all working. We need our whole fleet to be working all the time."
Keeping the fleet running is made more challenging by the fact that tugs do their work through huge surges of horsepower that create enormous stresses on the drive train and key engine parts.
"They produce a huge amount of horsepower in a very small amount of space," Archer says. Transferring that power the length of a 28-metre tugboat is a challenge that tugboat designers have addressed by creating drive trains held together with various types of bearings, which play a critical role in making sure that power is transferred from engine to drive train so the tug can push or pull a ship that is often several times its own size.
All that power – newer tugs can produce more than 3,700 kW (5,000 horsepower) – can also be hard on crews, so Moran is constantly working with boat builders and designers and looking for ways to update older tugs to reduce vibration and noise levels.
According to the American Waterways Operators trade association, a nationwide fleet of some 4,000 tugboats helps move 725 million tonnes of raw materials and finished goods each year, including 20 percent of the coal used annually in the US and some 60 percent of grain exports.
At Moran, the tug fleet is now growing beyond the 80 tugs and 29 barges. One of the latest additions is the Kaye E. Moran, one of three new boats that came in 2004. The tug bears the latest in tug technology, from on-board navigational computers to firefighting capabilities that make the tug – and two others like it now in production – excellent for providing docking assistance for liquid natural gas (LNG) tankers.
Demand for LNG to fuel electric power plants and to provide heat to homes and businesses is rising rapidly in the US. The Energy Information Administration at the US Department of Energy predicts consumption of natural gas by electric power generation facilities, which favour the clean fuel over coal and other alter-natives, to nearly double over the next two decades, from 1.4 billion cubic metres in 2003 to 2.6 billion cubic metres in 2025. Overall gas demand is expected to rise from 6 billion cubic metres to nearly 10 billion cubic metres in the same time span.
With North American production of natural gas expected to level off, most of that demand will be met with imports. That will translate into additional need for tugs capable of guiding the massive LNG tankers that come to US ports. With many LNG facilities in or near populated cities, keeping those tankers safe is also a major concern.
"Those LNG clients are looking for firefighting capabilities, that's a really important issue," Archer says. Moran's newest tugs are being built — at significant additional cost — with the top firefighting classification as recognized by the American Bureau of Shipping. The new tugs will also be operated by crews with additional training in moving LNG tankers in and out of ports.
The Kaye E. Moran will be able to pump some 40,000 litres of water per minute and fire a stream of water 45 metres high and 120 metres beyond the side of the tug, helping it earn A1 Firefighting Vessel Class 1 rating.
The tug will also be amongst the strongest in the fleet, able to produce some 3,750 kW (5,100 horsepower) and a pull, or bollard weight, of more than 60 tonnes. The tug, like others in the fleet, will be powered by an EMD diesel engine and Rolls Royce Z-drive style drive train. Beyond those specifications and capabilities lies the most important factor of all, Archer says: getting those tankers in and out of unloading facilities quickly, safely and efficiently.
"You can't let your customers down," he says. "They come to count on you to be there, day and night, any time they need you. Reliability is very big for us."
——————————————————————————–
Close cooperation to boost reliability
Seeking to boost reliability of its tugboat fleet while integrating a new drive train design, Moran contacted SKF to complete an application review and an on-site inspection and to collect and analyze vibration data aboard several new vessels.
SKF's Reliability Maintenance Specialist Scott Thompson collected velocity measurements, acceleration enveloping and an operating deflection shape under full power aboard the Kaye E. Moran to identify sources of damaging vibrations.  In the report that resulted, Scott stated the most likely causes and possible solutions.
In the meantime, Rachel Braddick, an SKF applications engineer, worked closely with Moran, the shipbuilder and the drive train designer to perform visual inspection in order to make lubrication recommendations and to complete an application review based on expected loads and operating speeds.
Also, several changes were made to procedures for installing bearings. Realignment of the cardan shafts is to be completed during a scheduled overhaul, as well as lubrication for shields, joint bearings and grippers and oil circulating lubrication for main bearings and drives.
by Keith Regan
Illustrations Leif Åbjörnsson