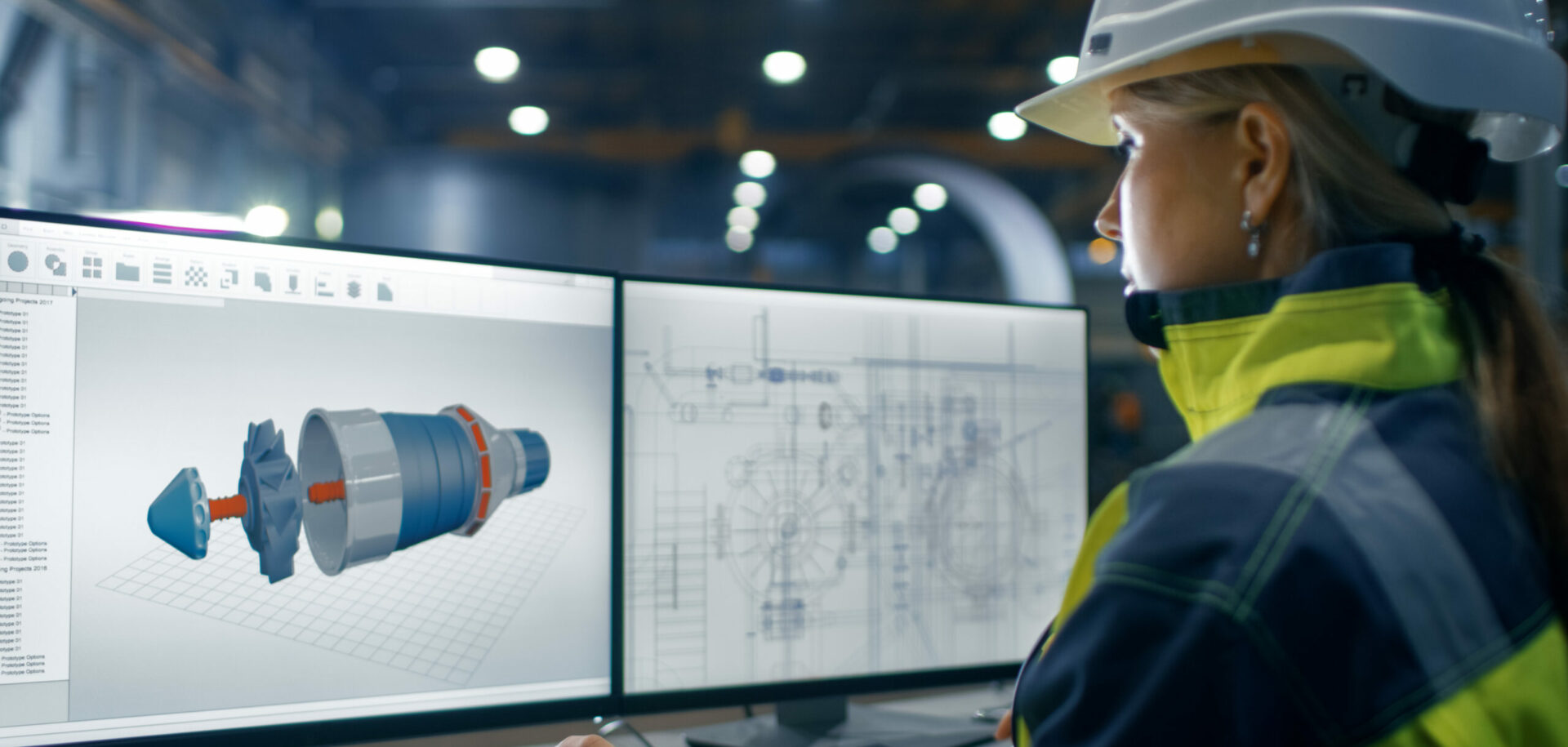 Productivity increase in hot wire rolling mills
In particular, Danieli of Italy, one of the world's major suppliers of steel mills for bar and rod products, has made the decision to equip each of its hot wire rolling mills for condition monitoring.
An Italian company is developing complete on-line condition monitoring for hot wire rolling mills.Continuous market pressure forces steel mills to produce more at lower cost in order to remain profitable. Steel producers, in turn, put demands on equipment suppliers to raise machine productivity. The best way to achieve this is
by increasing machine operating speeds. Though there are several engineering and operational factors that have to be considered, condition monitoring has been identified as a fundamental method of improving productivity.
In particular, Danieli of Italy, one of the world's major suppliers of steel mills for bar and rod products, has made the decision to equip each of its hot wire rolling mills for condition monitoring.
Danieli, founded in 1914, is acknowledged internationally for its innovative approach within the steel industry. This has led to a strong customer base with approximately 70% of its production exported to the Far East including China. The remaining trade is concentrated in the USA and Europe with customers such as Krupp in Germany, Ovako in Finland, Fundia in Sweden and Teledyne and Republic in the USA.
Speeding up
Danieli now produces one of the fastest hot wire rolling mills in the world. It operates at a speed of 150 m/s or 540 km/h, under load conditions at 120 m/s. At such speeds, some form of feedback from the machine is critical for efficient operation.
Condition monitoring can help control and reduce unwanted vibration. Improving machine reliability through properly employed predictive maintenance techniques not only reduces energy consumption and costs but also enables maximum machine usage and increased production. In the long run, high vibration can have a detrimental effect on the machine as components such as bearings fail under the strain. Even a brief stop can cause significant lost production. If the breakdown is more serious and if a spare part has to be ordered from the other side of the world, then the time lost can become a matter of months, not hours.
With the ability to monitor a machine operating condition in real time, there are also the added benefits of creating a safer working environment for employees and even reducing insurance premiums for staff and equipment.
It was these considerations that encouraged Danieli to adopt condition monitoring technology. The key is vibration analysis using a technique called spectrum analysis. This is based on Fast Fourier Transform (FFT) – a mathematical technique which can be used to analyse the complex waveforms in vibrating machines and relate every peak to a particular cause. Danieli's engineers have related all basic components to several frequencies which enables maintenance staff to easily identify a source of increased vibration. For example, the SKF bearing NU 2315 will have four defect frequencies at a certain rotational speed related to its outer ring, inner ring, rolling elements and cage.
Such information is fundamental to condition monitoring but care has to be taken that the right vibration measurements are carried out in the correct machine locations. This is a time-consuming activity that requires several steps.
In Danieli's application, engineers had to identify critical measurement points inside and outside its production machines. The chocks were found to be the most critical section of the machine, mainly on the fastest stands.
The next step was to select a suitable sensor that was reliable and could be fitted inside the machine, with a splash-proof connector and wide frequency response. The SKF CMSS 797 low profile industrial accelerometer provided the best solution. Not all measurement points were inside the machine, however, so the remaining locations were measured with an accelerometer mounted onto a magnetic base which was connected to the SKF CMVA 10 Microlog, a multi-purpose data collector with FFT capabilities.
One of the reasons for the choice of the SKF Microlog was its high reliability in detecting bearing problems thanks to its use of the envelope technique and the SKF patented Spectral Emitted Energy (SEE) technology coupled with the attributes of the spectrum analyser that include balancing.
All data is stored inside the SKF Microlog and then downloaded to a personal computer situated in a control room or maintenance manager's office, for example. Running on this computer is the SKF Prism4 for Windows software which helps the analyst set up the correct performance parameters and, after data collection, to produce a complete customised report of the machine status with trends, changes, alarm status and spectra of all points.
The added benefits are that the SKF Prism4 software can be used to build up a performance database for each Danieli machine with information gathered during factory testing and installation at a customer site. This is the key to ensuring that the machine runs at its best to increase productivity. Danieli's engineers can now check the installation and provide the customer with a complete history of the machine that can be updated at regular intervals. Such a facility is a basic requirement of a predictive maintenance programme. In addition, through the use of modems to transmit machine vibration history, Danieli is able to support the customers wherever they are sited with on-line suggestions to compare machine performance and behaviour.
Corrado Cesti,
SKF Industrie S.p.A.
Rivoli, Italy