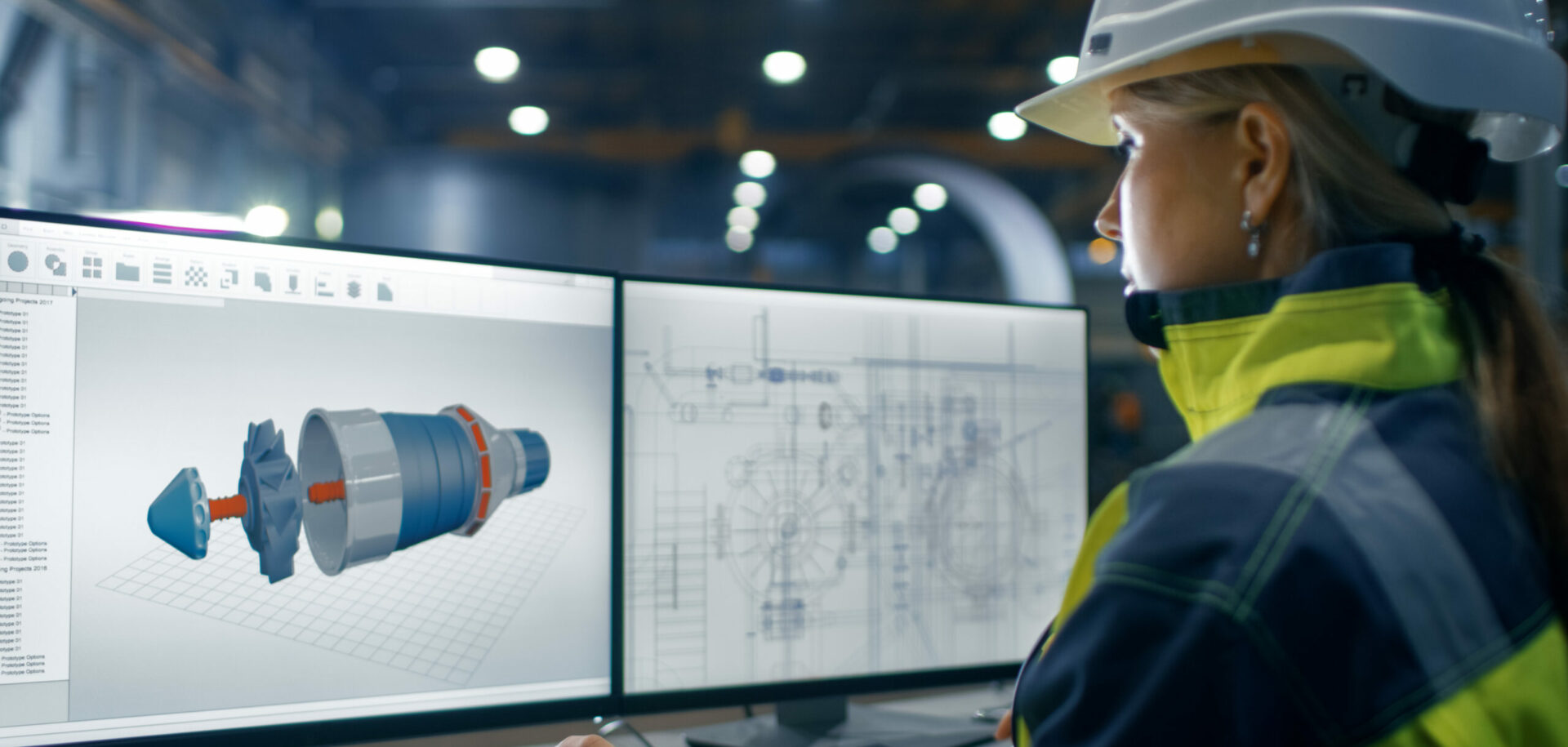 Reliability cast in steel
SKF ConRo relubrication-free roll units improve reliability and environmental impact in continuous casting lines.
SKF ConRo relubrication-free roll units improve reliability and environmental impact in continuous casting lines.
Maintenance professionalscharged with keeping continuous caster lines rolling need nerves as strong as the steel they produce. The challenge is to control both reliability and maintenance costs. A continuous casting line, which can contain as many as 120 roll lines, is massive and complex, and the operating environment is one of the harshest you will find anywhere.
In a continuous caster, highly abrasive scale, temperature extremes and very heavy loads result in high stresses on the bearing systems. Add to that the continuous spray of water used to cool the steel, and it is easy to understand why both the bearings and the lubricant are constantly at risk. As a result of the high levels of contamination, grease lines provide a non-stop supply of lubricant to each bearing position. The grease supply is necessary to ensure that the lubricant is not diluted by the ingress of water. The grease also acts as a barrier to keep water and other contam-inants out of the bearing cavity.
About the application
In a continuous slab casting line, molten steel is poured into a mould at the top of the line. The steel emerges from the moulds with a very thin skin, and passes through the upper roller sets where it is sprayed with water. As the slab gradually cools, it is guided through a 90-degree curvature where there are high temperatures and very heavy ferrostatic forces from the liquid slab core. The surface of the rolls and the controlled water-cooling process are key elements in creating a final product that has a high surface quality and inner homogeneity.
The operating challenge
With relatively small diameter guide rolls, the continuous casting process imposes very heavy loads that are ultimately carried by the rolling bearings. These heavy loads, combined with slow speeds, make it difficult for an adequate oil film to develop between the rolling elements and raceways. Without the proper oil film there is metal-to-metal contact and accelerated wear within the bearing. This places a higher burden on the lubricant and on the need to have a high quality lubricant in the bearing at all times. Furthermore, there is still the constant threat of water entering into the bearing cavity to dilute the lubricant and corrode the bearing, making it necessary to have grease lines that continually pump fresh lubricant into the bearing.
Traditionally, central grease distribution systems cycle several times an hour to pump grease through the bearings. Because it takes a great deal of energy to pump a sufficiently high-viscosity lubricant, the selection of grease is usually a compromise between bearing performance and "pumpability."
The maintenance challenge
In addition to these difficult operating conditions, a mixture of used grease, mould powder and contaminants gets baked onto the bearing housings. This scale build-up can damage seals or can eventu-ally block the roll, resulting in damage to the surface of the slab or, worse, cause a breakout. A breakout results when the thin skin of the slab is ripped, and molten metal spills out.
To prevent these conditions from occurring, maintenance shutdowns are required frequently, to free stuck rollers and remove the build-up of the hardened grease, mould powder and scale.
Maintenance costs also include grease reclamation, which means separating the grease from the water and disposing of the grease in an environmentally safe manner. Reclaiming the grease is particularly important because any grease left in the recycled water can lead to clogged spray water nozzles used to cool the steel. When a water nozzle is clogged, it can have dire effects on the process and the quality of the final product. Costs for the volumes of grease needed, grease disposal, water-cleaning systems and bearing replacement combined with lost productivity during maintenance shutdowns, can have a significant impact on profitability. Some plants have reported that the cost of removing and disposing of waste grease is as much as twice the initial cost of the grease.
Eliminating operational and maintenance challenges
To reduce grease consumption and minimize its effects on other processes, previous reliability improvements have focused primarily on lubrication system enhancements but with limited success. That is until now. SKF application engineers has looked at the reliability and environmental issues that continuous casters face every day and developed SKF ConRo relubrication-free roller units. SKF ConRo, a complete drop-in replacement for current segments, improves critical aspects of roller reliability. These units combine SKF competencies in seals, lubrication, bearings, process control and machine design into a single unit. The result is reduced maintenance costs – particularly grease consumption and reclamation, increased productivity and enhanced process control.
The SKF ConRo solution
After reviewing the continuous caster reliability challenge, SKF engineers addressed the lubrication problem in the context of a total system, which then resulted in SKF ConRo. Available in two platforms, and for eight to nine segments, SKF ConRo is a robust, self-contained, modular roll line that includes bearings, seals, housings, grease, roll bodies and, if required, water connections (rotary joints).
A first in terms of its modular design, SKF ConRo also features a number of innovative components engineered to significantly improve service life and reliability. Most importantly, SKF ConRo requires no maintenance, a benefit that pays off in dramatically reduced costs – and increased profitability. SKF ConRo features include:
Robust housing system
SKF ConRo bearing housings contain no grease ducts. This enables the bearing seating to provide more uniform support to the bearing, particularly in the load zone, making the housing less sensitive to heavy loads and enabling the full potential of bearing capacity.
Patented sealing system
Exclusively developed and patented sealing systems protect the housing cavity surrounding the bearing. Extra attention in this area helps to provide longer service life of the bearing and the lubricant by eliminating ingress of water and contaminants.
Relubrication-free sealed bearings
SKF ConRo bearings are lubricated initially and do not require additional lubrication or maintenance during operation. A high-quality, high-temperature grease formulated to reduce wear is used. The bearings have integral seals to protect against water and abrasive contaminants. The cavities external to the bearing are also filled with grease during roll assembly.
By eliminating the need to continually relubricate the bearings, costs for volume grease purchases no longer exist, and the cost of installing and maintaining a relubrication system can be avoided. Scale build-up is reduced, as is the impact of waste grease on the cooling water system.
The SKF self-aligning bearing system
The SKF ConRo roll units include a unique self-aligning bearing system innovated by SKF that accommodates roll expansion and contraction caused by thermal fluctuations. The bearing system consists of a CARB® toroidal roller bearing in the non-locating bearing position and an SKF spherical roller bearing in the locating position. The CARB bearing features an inner ring that moves independently of the outer ring, enabling it to accommodate shaft deflections and move smoothly in the axial direction without inducing internal axial loads. The CARB bearing also helps reducing problems related to the ingress of moisture during thermal growth and shrinkage.
SKF Caster Analyst
As a part of the SKF Asset Efficiency Optimization programme, each SKF ConRo roll line, as well as conventional roll lines, can be equipped with load and temperature sensors that report critical process information to the SKF Caster Analyst program. SKF Caster Analyst enables operators to monitor critical temperature and load data so that appropriate process adjustments can be made. Taper settings can be adjusted or modified, process speeds can be adjusted to optimize production, and cooling problems can be accurately identified and addressed. The system simplifies troubleshooting procedures, enabling increased throughput and enhanced product quality.
Modular design
SKF ConRo roll lines are modular drop-in units that serve as dimensionally interchangeable replacements for existing roll segments. The modular design enables easy change out and virtually eliminates the chance of roll line assembly and installation errors.
Custom designs
SKF ConRo roll lines are not designed in a one-size-fits-all form. Each unit is tailored to meet specific customer requirements. SKF engineers design these units based on customer input regarding the service life and failure modes of existing roll units.
Maintenance done right
The primary reasons of bearing failures in a roll line are installation errors, improper lubrication and damages caused by contaminants. To virtually eliminate these factors, SKF ConRo roll lines can be refurbished in any one of the local SKF service centres. These centres, located in Austria, Russia, Sweden, Brazil and the United States, have the knowledge and experience to properly perform a complete failure analysis and return a SKF ConRo roll line to a like-new condition. SKF is continually evaluating new service centre locations based on the market demand.
---
Facts
SKF ConRo relubrication-free roll units and other solutions for the metal industry will be on exhibit at the SKF stand at the 7th International Metallurgy Trade Fair (METEC), taking place June 12 to 16, 2007, in Düsseldorf, Germany.
---
SKF ConRo modular roll units
Eliminate:
• Grease purchases
• Grease lines
• Water treatment to separate grease from water
• Grease-clogged water nozzles
• Grease recycling costs
Enable:
• Reduced maintenance
• Extended service life
• Process control
• Enhanced productivity
• Decreased cost