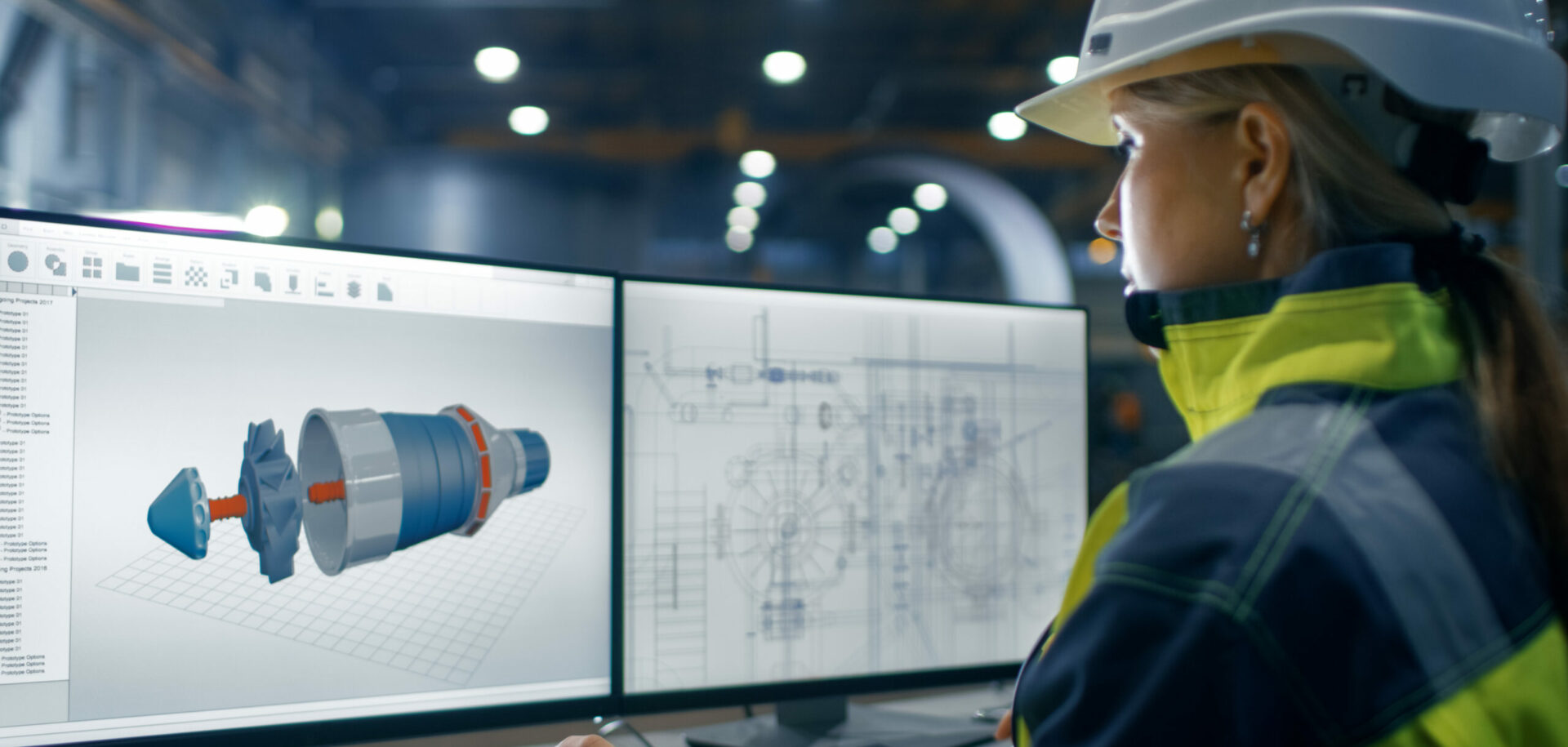 SKF combines forces with Vogel to lead the way in lubrication
In mid 2004 SKF acquired the leading lubrication system company, Willy Vogel AG. It's a move that will combine and strengthen the company's expertise in lubrication technology, a crucial design aspect for all bearing applications. The integration of the two companies' activities means that customers can be offered new levels of services in terms of, e.g., increased reliability, system optimization, reduced lubricant consumption and reduced maintenance.
In mid 2004 SKF acquired the leading lubrication system company, Willy Vogel AG. It's a move that will combine and strengthen the company's expertise in lubrication technology, a crucial design aspect for all bearing applications. The integration of the two companies' activities means that customers can be offered new levels of services in terms of, e.g., increased reliability, system optimization, reduced lubricant consumption and reduced maintenance.
Willy Vogel AG hasa global presence in the lubrication systems market that is supported by its strong engineering capabilities and considerable knowledge of customizing lubrication systems. It is, therefore, a strategic complement to SKF, which already has advanced knowledge in lubrication engineering, tribology, lubricants and analysis services. In mid 2004 SKF acquired Vogel, adding a new business area, Lubrication Systems, which complements its existing ones in bearings, bearing units, seals, mechatronics and services.
Vogel opens up a number of new opportunities for the group as well as strengthening its existing product offering to customers. It gives SKF the opportunity to create a centre of excellence in lubrication systems and to further develop know-ledge that will have an influence on the interaction between lubrication and bearing operations.
Vogel is the world leader in centralized lubrication technology for machinery and systems as well as commercial and rail vehicles. In addition, the company also manufactures specialized and innovative liquid pumps for a wide variety of industrial and process-engineering applications through its Spandau Pumps division. However, more than 90 % of its activities relate dir-ectly to lubrication for vehicles and industrial applications.
Vogel's head office is in Berlin, where the company also has production facilities. In addition, manufacturing also takes place in Hockenheim, Germany, and at subsidiaries in the United States, Japan and France. Currently, the company has eight subsidiaries, more than 900 employees and some 30 marketing partners around the world.
Centralized lubrication is a concept that has a simple premise: Every connected point on a machine or vehicle receives the optimal amount of lubricant – automatically and as often as necessary. Every bearing is maintained in an optimal state of lubrication. The benefits of this are less wear and minimal consumption of lubricant, which in turn offers greater efficiency. Lubricant consumption in some applications can be cut by as much as 50 %, compared with conventional (manual) lubrication. Centralized lubrication is used to feed lubricant from a central source to places on machines or systems where friction is a problem, also dissipating some of the friction-related heat with the help of the lubricant. Low maintenance requirements is also a feature of systems developed by Vogel. Servicing
is limited to topping up the lubricant reservoir and occasionally inspecting the connected lubrication points. In addition, less manpower is needed for maintenance and repair and servicing costs are lower. Centralized lubrication also offers higher productivity due to reduced downtime, more reliable operation and lower costs. In this regard, the business fit between SKF and Vogel now becomes clear. In a wide range of applications, SKF defines the right lubricant at the appropriate timing and quantity while Vogel delivers it – at the right time and in the right quantity.
Centralized lubrication has wide use in industrial applications and vehicle systems. Today about a quarter of Vogel's business relates to vehicle systems, while 68 % comes from a broad range of industrial applications. For vehicle applications, centralized lubrication is used within both on- and off-road designs, such as commercial vehicles, tractors, trailers, trucks of all types, buses, construction and building machinery, agricultural machinery, trains, trams and guided vehicles.
With such a wide range of applications, the ways in which centralized lubrication can be implemented are also broad. The main types are:
single-line systems

dual and multi-line systems

progressive systems

circulating-oil systems

chain lubrication

minimal-quantity lubrication.
All types of standard and special machines run with centralized lubrication systems, ranging from machine tools, printing machines and presses, paper processing, packing, textiles, woodworking and plastics processing.
Single-line (total-loss) centralized lubrication systems are used to supply machinery lubrication points with relatively small amounts of lubricant to cover precisely the amount consumed. As such, they operate intermittently as required. Lubricant delivery can be via manually, mechanically, hydraulically or pneumatically operated piston pumps or by electrically driven gear pump units. Single-line systems are mostly set up for oil or fluid grease. Exchangeable metering nipples on the feeders make it possible to supply each lubrication point with just the right amount of lubricant every time the pump completes a stroke or cycle.
Dual-line systems with two main lines are designed to deliver oil as well as grease up to NLGI grade 2. They are used, for instance, when a number of machines must be supplied on a transfer line such as on wood-sorting installations or machines used in foundries, rolling mills and cement plants.
These systems are also designed for intermittent operation and consist of:
an electrically driven pump with reservoir

dual-line feeders

a reversing valve

a control unit and

two main lines with their respective secondary lines and fittings.
Systems with progressive feeders are used where an intermittent delivery of grease is required up to NLGI grade 3, with or without central monitoring. These installations can use pneumatically or manually operated piston pumps as well as electrically driven piston pumps. The lubricant is pro­-
gressively portioned out to the lubrication points in predetermined ratios. This is done directly by master feeders or indirectly via additional secondary feeders. An example for application of a progressive system is for beverage and foodstuff filling plants.
An uninterrupted flow of oil (circulating lubrication) is often required for machines or installations that require large amounts of oil for lubrication
or cooling purposes.
Vogel also makes units and systems for the lubrication of chain conveyors, loop conveyors and "Power+Free" installations. They can be used with most of the chain lubricants on the market.
Minimal-quantity lubrication (MQL) systems have particular importance in applications such as machining centres. Vogel offers its LubriLean and Vectolub line of products that enable CNC machining and turning centres to be converted from wet to dry machining. The commonly used term "dry machining" isn't really correct, since it implies that no lubrica­tion whatsoever is done in the area where the tool makes contact with the work piece during metal-cutting operations. In most cases, a certain amount of lubrication – if only a minimal amount – is required (10 to 50 ml of oil per hour) to prevent premature tool wear and/or a poor work piece surface finish.
LubriLean MQL systems feed lubricant to the friction point either from the outside (spraying) or from the inside through the tool. Vogel also makes combined systems that can do both. The LubriLean line of products is complemented by a second line, VECTOLUB for external minimal quantity lubrication.
Vogel has demonstrated that minimal quantity lubrication can result in drastically shorter production times – even with critical materials. With the con­version from flood lubrication to minimal quantity lubrication for some equipment, it is possi­ble to cut production times by 24 % – 78 %, depending on the work piece. Good results are obtained not only with "normal" types of steel but also, importantly, with hard-to-machine materials such as stainless steel or aluminium with a high silicon content. The main reason for the time savings is the improvement in cutting values when MQL-compatible tools are used. One of the highlights in this connection is the fabrication
of an M12x1 tap hole in case-hardened steel with a multistage countersink: The use of a tool optimized for MQL made it possible to cut the main pro­-
duction time by a factor of 12.
One of the features of centra­lized lubrication is its potential for use in a variety of applications. Two examples include the paper processing industry and wind turbines. Both are demanding applications and major areas for Vogel.
In the paper industry, the demands are for high efficiencies and the ability to operate continuously and at high speeds and temperatures. This puts strains on bearing systems and requires a complex lubrication solution. SKF has long been a major supplier of solutions to the paper industry, with a range that covers bearings, seals, condition monitoring and servicing. Vogel adds a new dimension with its lubrication systems. Centralized circulating-oil lubrication systems as well as dual-line and multi-line centralized grease lubrication systems are used in the paper machine industry. The centra­-
lized grease and circulating-oil lubrication systems developed by Vogel are based on a modular structure. As a result, they can be adapted in optimal fashion to the technological requirements of all kinds of paper and board machines.
Circulating-oil lubrication systems are used wherever rolling bearings have to be lubricated and simultaneously cooled with large amounts of oil. In paper machines this means in the dry end, wet end and calender sections. Pumps in the pressure oil unit deliver large amounts of oil to the friction points. Depending on the application, this is done via flow meters or flow limiters (and downstream progressive feeders). The oil fed into the bearings for lubrication and cooling purposes flows back through return lines to the oil reservoir of the pressure oil unit. From there the oil is fed into the lubricating circuit again after re-cooling and separation from particles.
Vogel's VARIOLUB circu­lation lubrication system, for example, has been designed to meet the demands made on monitoring systems in paper machines. For this system, hydraulic components and electrical monitoring units were developed simultaneously and are optimally matched. The modular design makes sure that adjustment and monitoring of single-flow volumes is carried out with the best possible use of space and continuous system adaptability. Alongside this, the SMD throttling devices required for paper machine distribution are modular designs. Individual throttling devices can be com­bined and expanded, as required. The compact structural shape means that a device for a large number of lubrication points can be arranged, even in confined spaces, and can be electronically monitored. The lubrication system includes a bypass system that has made the unit much easier to service. Any maintenance work that may occur in the gear chamber can be carried out when the system is in operation, without the throttle setting being affected. The lubrication points can be con­stantly provided with lubricant.
As wind turbinesare usually sited in inhospitable locations, it is important that they have low maintenance solutions for both the bearings and lubrication systems. Also, as they operate in environmentally sensitive areas, the lubrication solution needs to take into account local requirements. This is an area in which Vogel and SKF have been cooperating for a long time. It has become a particular area of expertise, and a number of customers have already benefited from the integrated systems that have been developed, particularly for large turbine systems.
Wind turbines have a number of bearings at main, pitch and azimuth positions that need to operate for long periods of time without maintenance. For wind turbine lubrication, Vogel's solution is WINDLUB, which also incorporates electrical monitoring of oil levels for reliable delivery of lubrication and cooling to friction points. The benefits of the system's design include reduced lubricant consumption, operational reliability and long service intervals. The system is also environmentally friendly.
Vogel also supplies tailor-made centralized lubrication systems for all kinds of vehicles. Single-line systems for fluid grease and increasingly progressive systems for grease NLGI grade 2 are used for onroad vehicles (tractors, trailers and semi-trailers) whereas progressive systems for grease are used for off-road equipment such as construction machinery, stackers and farm machinery. For vehicle applications, a centralized lubrication system usually consists of a pump with a reservoir, a lubricant distributor (feeder) with a network of lines and a control unit. The control electronics are, in most cases, integrated in the pump. Biodegradable types of grease suitable for centralized lubrication systems are available as an environmental protection measure. The burden on the soil and groundwater is kept to a minimum due to the low grease consumption of the centrally lubricated machinery and the use of biodegradable grease.
Vogel centralized lubrication systems are designed for use in any weather from –25 °C to +75 °C (–13°F to 170°F). Pumps with different reservoir capa­
cities (between 1 and 10 litres) are available, depending on the size of the machine to be equipped. The modular system makes it possible to easily supply even large machines with 50 or more lubrication points. For vehicle applications, the design also depends on the particular environmental conditions under which the vehicle operates.
Lubrication for railway applications is a specialty for Vogel. Friction is an ever-present problem when rail vehicles are in motion. The friction between the wheels and rails leads to greater wear and tear on the wheel flanges and sides of the rails. This can often result in the characteristic loud screeching noise when a vehicle travels around a curve, and there are large losses of energy during acceleration. Also, vehicles are more likely to derail when wheel flanges are not properly lubricated. Vogel's approach means that the lubricant is selectively applied to the flanges of the wheels on the locomotive or motorcar such that all the following wheels, on passenger coaches or freight cars, are also lubricated.
Lubricant sprayed onto the first wheel flange is transferred to the side of the rail, which also provides lubrication of the following wheel flanges. Optimally designed wheel-flange lubrica­tion systems can supply as many as 250 axles and also result in:
reducing wear and tear on wheels and rails by up to 80%

cutting track resistance by up to 35%

saving as much as 12% to 15% on energy and fuel

reducing screeching in curves and

helping to prevent derailment.
Wheel-flange lubrication can be a major factor when it comes to increasing the service life of wheel sets and tracks and to cutting life-cycle costs. Wheel sets can often put in as much as 500,000 km before they have to be re-contoured, so the installation of wheel-flange lubrication systems often has a payback time of under a year as well as benefits for long track life.
The depth and breadth of experience that Vogel adds to SKF in lubrication technology both complements and supports the existing expertise within the SKF Group. More importantly, it provides a broad plat­form that will allow customers worldwide to benefit from innovative approaches to lubrication within the world of bearings.