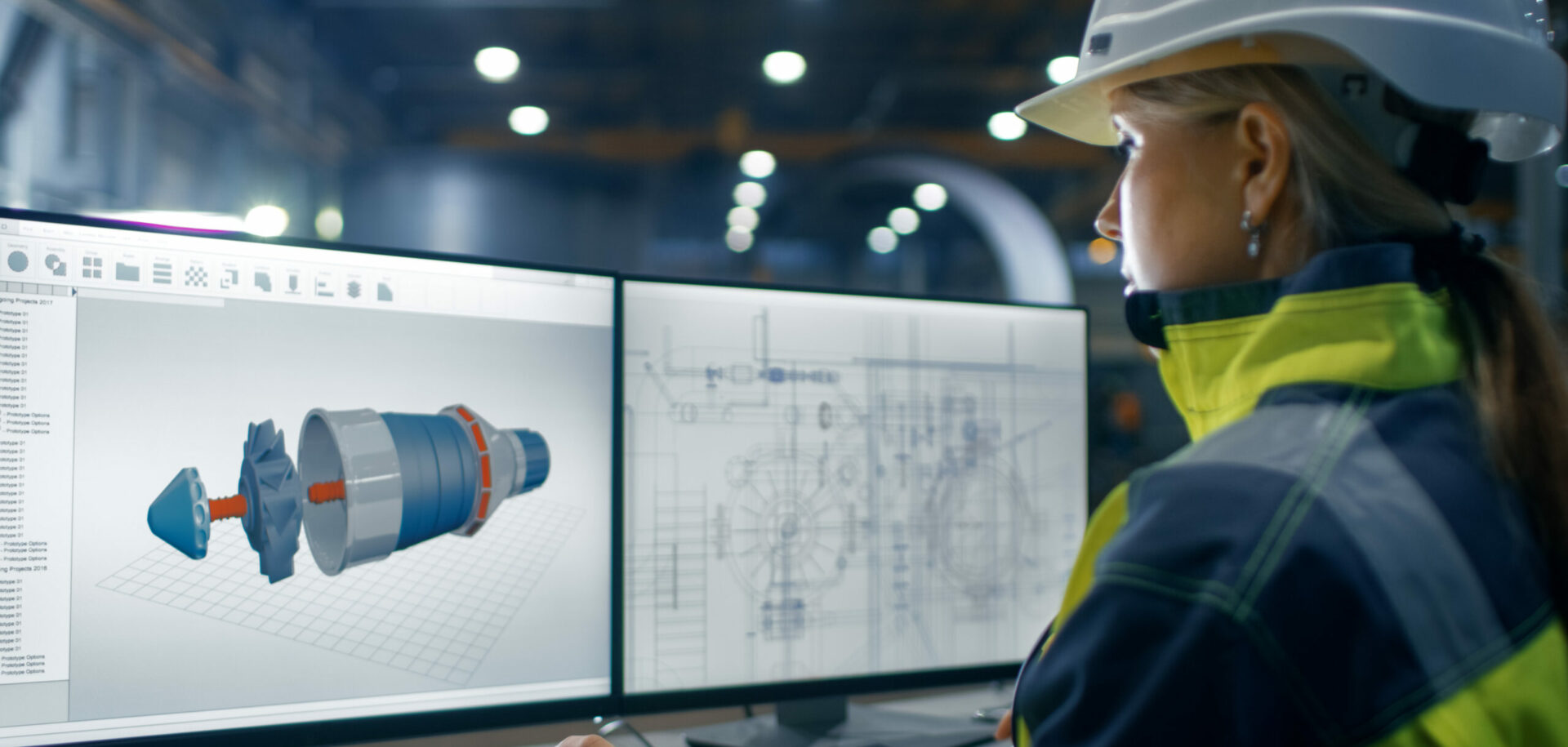 SKF Explorer taper roller bearings offer performance edge
SKF Explorer taper roller bearings offer performance that opens up new options for machine design and problem solving.
SKF faces a dilemma with its Explorer taper roller bearings: The bearings are so much better than any other bearing that standardised life calculations cannot adequately predict life expectancy. This opens up a world of new options for design engineers and problem solving. Communicating such good news is an up-hill battle, however, as the customers must accept the message as true and reliable. In the past, only users who were particularly aware of performance understood the big performance differences between SKF Explorer taper roller bearings and competitive products.
Before SKF Explorer bearings were being tested, we knew that the improvements would result in a different performance class. The test results and customer experience confirmed those improvements to an extent that has been amazing for CARB® toroidal and spherical roller bearings, spherical roller thrust bearings, angular contact ball bearings, cylindrical roller bearings and now taper roller bearings and deep groove ball bearings. Depending on the application, these bearings have been shown to last up to several times longer than competitive products.
The difficulty for SKF has been in convincing customers that the superior performance of SKF Explorer products is real. The problem occurs when customers perform life calculations using standard ISO methods. The standard calculations, according to SKF engineers, will not take into account any of the improvements SKF has made to the bearings. Therefore, customers are being encouraged to use SKF's modified rating life formula and to take advantage of SKF's dynamic modelling service, so that they can see how this new quality of bearing will perform in a simulated "real life" environment. Of course, everyone agrees that there is no substitute for testing bearings in the field, but field tests can be expensive and time-consuming, and simulations can sometimes uncover other problems that might otherwise go unnoticed.
SKF Explorer anatomy
The performance breakthrough of the SKF Explorer taper roller bearing represents years of intensive research by an international team of scientists, engineers and customers. By listening to customer needs, the SKF taper roller bearing team was able to work with other SKF researchers to find solutions for key customer performance parameters. Solutions required literally re-engineering components at the micro level and then developing new procedures to consistently manufacture this new standard of excellence.
This process is reflected in the improvements that were applied to the rolling contact surfaces. SKF engineers not only improved the design, but they were also able to develop manufacturing processes that would allow them to manufacture more consistently than ever, so that each taper roller bearing is almost an exact duplicate of the next. Keeping the spread of dimensions low is crucial for all adjustable bearings, as it determines the service life.
Many low-cost products display a large spread in dimensions and preload behaviour, which makes it difficult to predict actual performance in a particular application. To control the risks that jeopardise good operation would require that each product be tested thoroughly before being used in the application.
In all, the improvements and the increased service life are worthy of the name SKF Explorer. For some applications such as pinions, hydraulic pumps and motors, industrial gearboxes and compressors, bearing performance is the key to the overall performance of the particular application. SKF has put considerable effort into the development of its taper roller bearing range to serve customers where the superior product performance of its taper roller bearings matches the requirements of the application. This is one reason why SKF is now one of the top suppliers for high-performance applications.
Specific needs
Each application places a different emphasis on the specific aspects that make up bearing performance. Consequently, SKF has based its developments of the taper roller bearings on customers' requirements in different applications. Through extensive interviews, those needs have been integrated as solutions into the bearing performance spectra. In particular they include:
For compressor applications, new horizons can be achieved by breaking the current speed limitation, when compared with other bearing types.
Industrial and railway gearbox designers, for example, need controlled temperature characteristics in the total gearbox assembly and reliable lubrication film formation in the bearings.
Low noise is important to the operating environment of certain gearbox applications.
Because of the heavy demands on gearboxes during their lifetime, designers often choose to over-dimension gearboxes – and consequently bearings. Such a decision is usually driven by the existing standardised life calculations in the frame of the justification process to service life, where the industry still insists on the catalogue life calculation according to DIN/ISO. This, in turn, recognises neither the specific bearing performance parameters nor the specific application. SKF taper roller bearings, by contrast, avoid the need to over-dimension, so they create the opportunity for more compact assemblies with the desired operational life.
SKF consequently has developed a range of bearing solutions to meet these different requirements.
Forgiving bearings
As a start, TQ line bearings were introduced some years ago – taper roller bearings designated with the suffix Q. This represented a significant step forward in taper roller bearing design and manufacturing. The TQ line offers customers taper roller bearings with greatly reduced friction, increased load-carrying capacity, more reliable bearing adjustment and a marked improvement in operational reliability.
What makes the TQ-line bearings particularly forgiving is their ability to accommodate critical operating conditions and environments that cause conventional bearings to fail. They can do this because the TQ design provides enhanced lubrication in the critical roller end/flange contacts.
SKF taper roller bearings are also more resistant to contaminated lubricants, due to the hardening processes used at manufacture. Further, the contact geometry has a logarithmic profile, which provides optimum and uniform stress distribution in the bearing. Another important aspect to this is the minimum dimensional spread, controlled by very small dimensional variations in roller diameter and the wall thickness of the rings.
For certain applications, the low noise and vibration level driven by the rollers and rings are important selection criteria.
This adds up to bearings that provide high operational reliability and are able to withstand the effects of extreme stresses such as misalignment, shocks and boundary lubrication conditions. Comparing SKF taper roller bearings with competitor bearings demonstrates their best-in-class performance.
High preload capability
A high preload capability, coupled with the controlled and small spread of initial preload loss, is a specific feature of SKF bearings. It prevents early bearing failures, helps control the preload setting and contributes to low and controlled friction during running-in. Plus, it means that the bearing will have a high probability of achieving the targeted preload during operation. A significant source of early failures is the wrong preload setting. This capability gives SKF and its customers a lead in achieving high service life in operation. What can be done with SKF taper roller bearings will frequently cause early failures with bearings of other brands.
This is the solution needed to achieve very stiff bearing assemblies and is designated CL7C in the suffix. The high specification design requires virtually no running in and is able to form a hydrodynamic lubricant film in the roller end/flange right from the start, so that the friction torque is low. The CL7C execution is typically used to achieve high stiffness in the total bearing/gear assembly such as in pinion head and gear meshes; its outstanding high preload capability and low spread and tolerance allow this.
SKF Explorer taper roller bearings
A recent general trend is that customers are looking for longer operational lives and longer maintenance intervals, and there is the trend towards zero defects.
Producing with a zero defect target also means products that consistently meet reliable, repetitive high production standards with a low spread of dimensions that eliminates outliers, thus reducing the rise of early failures that can adversely impact a customer's design. Regarding longer operational lives, traditionally, the bearing life has been reliably predicted by L10 calculations. Tests of the new SKF Explorer bearings show that these bearings can largely exceed traditional service life expectations, making it a very attractive bearing for selected target application areas.
Longer maintenance intervals are being frequently realised by using specially trimmed synthetic lubricants typically having a low viscosity.
The SKF Explorer taper roller bearing provides long service life under even more demanding conditions. It may be that the choice of a higher performance bearing, while initially requiring a greater outlay, can be cost-effective over the long term, particularly when total cost efficiency is taken into account. Generally, higher performance products offer savings during assembly, through the total service life of the equipment and help to avoid early failures that can be costly. Also, higher quality bearings give more options when designing, affording the opportunity, for example, to downsize or increase the power density.
SKF Explorer taper roller bearings are characterised by a number of technical improvements:
Improved bearing steel– SKF Explorer taper roller bearings feature extremely clean and homogenous steel. Inclusions being critical to the service life have been discarded. The sharpened SKF specifications for steel used in SKF Explorer bearings are drastically more restrictive than the DIN/ISO specifications.
Improved manufacturing processes targeting at Zero Defect– 100 % automatic in-flow process controls on the main dimensions and noise testing by dynamic frequency measurement serve to control the processes and low spreads for each bearing in the production lot. Major investments in those as well as in the machines and tools have laid the base.
Optimised surface topography– The surface topography of the bearing raceways has been improved to achieve a fully separating lubrication film rapidly after the start up of operation, even under difficult lubrication conditions (e.g., low viscosity oils or high environmental heat). This reduces the demand on the external conditions to provide a well functioning lubricant film. It also allows the bearing to withstand the extended use of low viscosity, synthetic lubricants being trimmed for shearing forces in gears, while making life more difficult for taper roller bearings with their line contact profile.
Improved working contact surfaces– The ring topography is being controlled to provide low roughness, eliminating peaks and providing long carrying contact areas that are interrupted by randomly distributed valleys, providing the lubricant reservoir.
The raceway forms – Distinguished by a high consistency of the profiles and structures over the full contact length. Specific tools, grinding and honing methods are being applied to achieve this..
This has resulted in a highly efficient bearing that has an increased load-carrying capacity, reduces friction and is able to handle extreme speeds. The SKF Explorer taper roller bearing incorporates the TQ line's ability to counteract difficult conditions, eliminates frequent failure modes, makes adjustment easier and reduces noise and vibration levels. It also offers reliable bearing adjustments, resulting in longer service life.