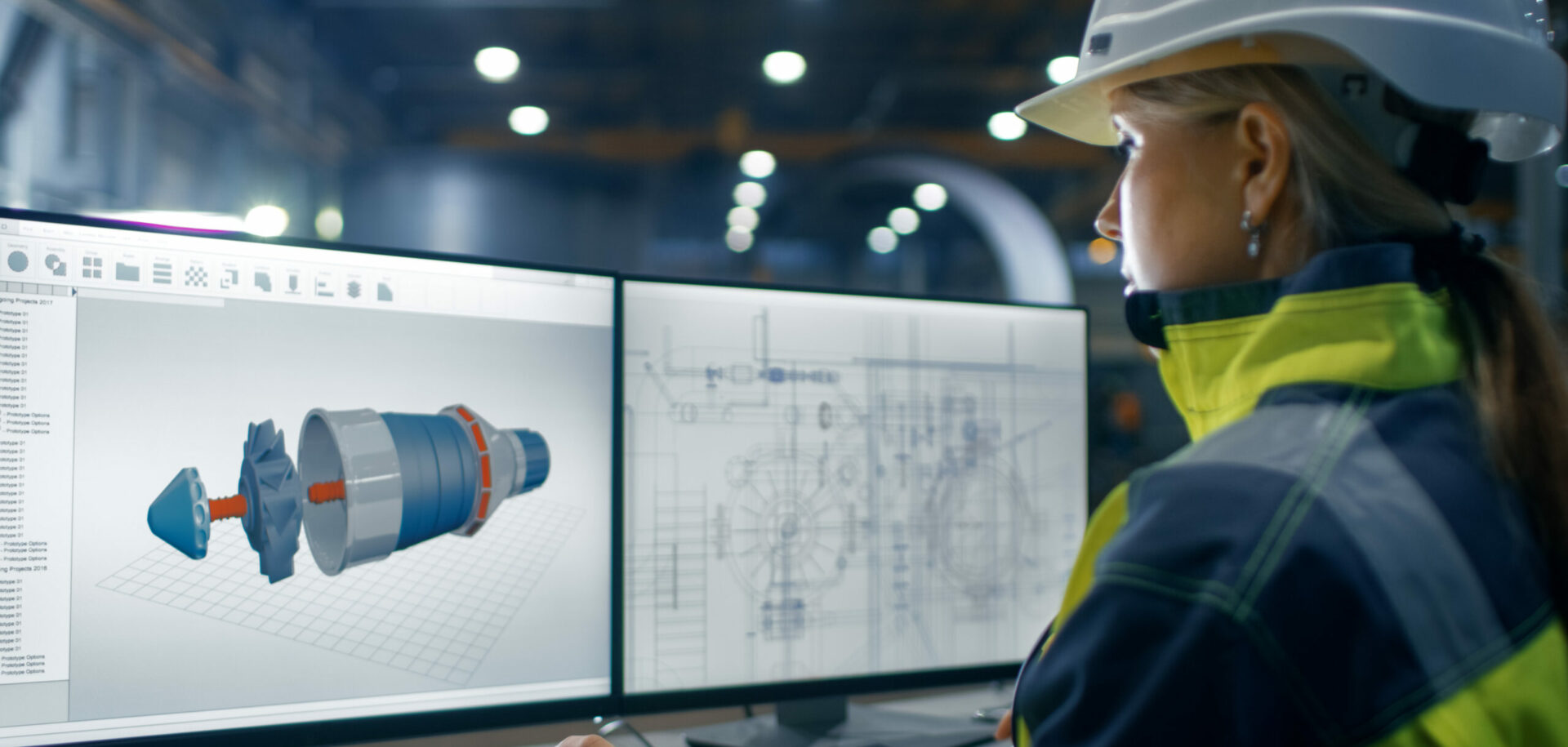 SKF sets new standards in China
Rail transport is a high-tech growth industry in which SKF is a global leader. To become closer to the important Chinese market, SKF in 1996 established a joint venture with the Chinese Ministry of Railways. The SKF CTBU design 150 will now become a Chinese standard.
Railways are thedominant mode of transport in China. Today, approximately 55 % of all freight and 35 % of all passenger transport is carried by rail. To allow China Railways to fulfil and develop its role, huge investments are being made in new tracks, electrification and signalling as well as in new vehicles. The Chinese long-term development plan for the period of 2005 to 2020 includes an increase in the total track length from 70,000 km to 100,000 km. The plan also calls for 50 % of tracks to be electrified and 50 % to be double tracks by 2020.
To further increase productivity, China will also increase railway cargo capacity per freight car from today's 60 tonnes to 80 tonnes. The maximum speed of the freight trains will also be increased, from 80 km/h to 120 km/h. To meet these targets and to further improve the operating safety, the Chinese Ministry of Railways has selected SKF as a technology partner. In addition, the SKF Group and China Northern Locomotive and Rolling Stock Industry (Group) Corporation, which belongs to the Ministry of Railways, have formed a joint venture.
The joint venture, Beijing Nankou SKF Railway Bearings Co Ltd, was established in 1996. SKF holds the majority in the joint venture and has management responsibility. This company is situated in Nankou, northwest of Beijing. SKF has transformed the joint venture into a world-class railway rolling bearing manufacturer that supplies high-quality bearing units to not only China but also the rest of Asia, Australia and South America. It also supplies railway bearing components to Europe.
Today BeijingNankou SKF Railway Bearings Co Ltd is China's leading supplier of new tapered bearing units (TBUs) for applications, including railway freight wagons, locomotives, coaches and mass transit vehicles.
Production began with 130 x 230 TBUs for 21-tonne axle load, using an upgraded SKF design. SKF introduced the compact tapered roller bearing unit (CTBU) concept to the Chinese market. The Chinese Ministry of Railways has decided that the SKF CTBU design 150 will become the Chinese standard design for freight cars with 25-tonne axle load.
Metric TBUs
These TBUs incorporate the following design features:
New optimized polymer cage

Improved raceway micro-geometry

Integrated labyrinth lip (LL) low friction rubber seal

High-performance grease.
The optimized cage is made from reinforced polymer and has proven excellent in operation, particularly in terms of safety and performance.
The metric TBU range includes TBU 130 and TBU 150 (Chinese standard), as well as TBU 120 and TBU 130 (European standard) and further TBU 160.
Inch TBUs
In addition to the metric product range, inch TBUs are available, which are based on designs approved by the Association of American Railroads (AAR). Two different principal seal designs are available:
Traditional rubber seal design known as Garter seal

Labyrinth lip (LL) low-friction rubber seal improves protection against contamination, extends grease life and obtains better performance.
The bearings can be supplied with polymer cages to reduce friction and wear, prevent roller slip and achieve lower operating temperatures. They improve safety and perform in a safe failure mode without seizing.
The inch TBU range consists of Class C, D, E, F up to Class G, with an outside diameter ranging from 195.26 to 276.35 mm. These bearing sizes are based on a design in accordance with the standards of the AAR.
Compact TBU
The key to a lower life-cycle cost is design. A compact design offers new opportunities to achieve extended maintenance intervals and improve capability and safety.
A compact design that helps to shorten the axle length, reducing axle bending under the bearing and unsprung weight.

Improved safety and performance, due to the use of polymer cages in place of the traditional steel cages, which results in less wear and grease contamination.

No fretting corrosion in the inner ring/backing ring contact zone, achieved by the use of a polymer spacer.

Improved protection against contamin-ation using a new design of low-friction rubber seal that rides on the inner ring shoulder.
The latest developments are compact tapered bearing units (CTBU) including CTBU 130 and CTBU 150, as well as Class K.
Remanufacturing
SKF Nankou also offers remanufacturing and midlife service of bearings for railway freight wagons, passenger coaches and locomotives. With either service, customers receive bearings in full accordance with the stringent quality and technical standards of SKF. As the largest railway bearing manufacturer and bearing remanufacturing supplier of Chinese railways, SKF is contri-buting to the development in this important region.
In addition, as a leading supplier of remanufactured TBUs, SKF Nankou offers railway operators an economic alternative that can maintain the reliability and extend the service life of railway bearings. A range of remanufacturing services can be offered to meet different customer requirements, from an inspection and regreasing service in accordance with AAR standards to a full remanufacturing process for SKF TBUs, including regrinding of all rollers as well as inner- and outer- ring raceways and upgrading with new polymer cages and LL seals.