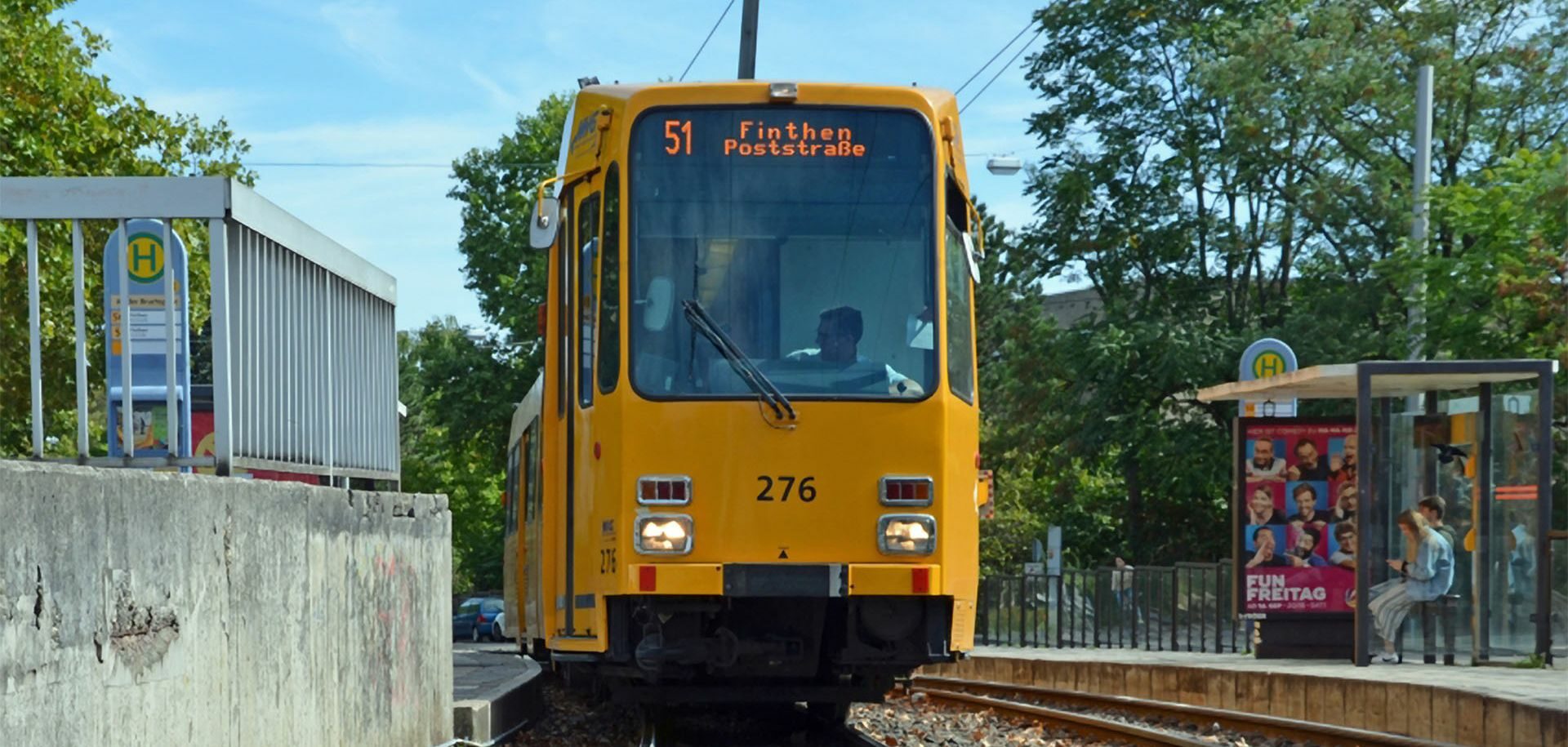 Smooth running in Mainz
The city of Mainz, capital of the German state of Rhineland-Palatinate, has had a tramway network in operation since 1883. Today, the popular service is operated by Mainzer Mobilität (MM), the public transport operator for Mainz.
MM found that because of the lack of a suitable track lubrication method, trams were emitting noisy squeals in some sections. The company turned to SKF Lubrication Systems for a solution.
The SKF solution includes a single-line system in which approaching trams trigger a lubrication cycle. A pump sends lubricant to single-line distributors that supply each lubrication channel with 0.05 cubic centimetre of lubricant. The small output volume offers a significant advantage in that it is better absorbed by the wheels and the track bed remains clean.
Since the SKF solution has been in use, the trams run more quietly. In addition, the network uses significantly less lubricant and maintenance has become much more efficient, both welcome bonuses to MM.