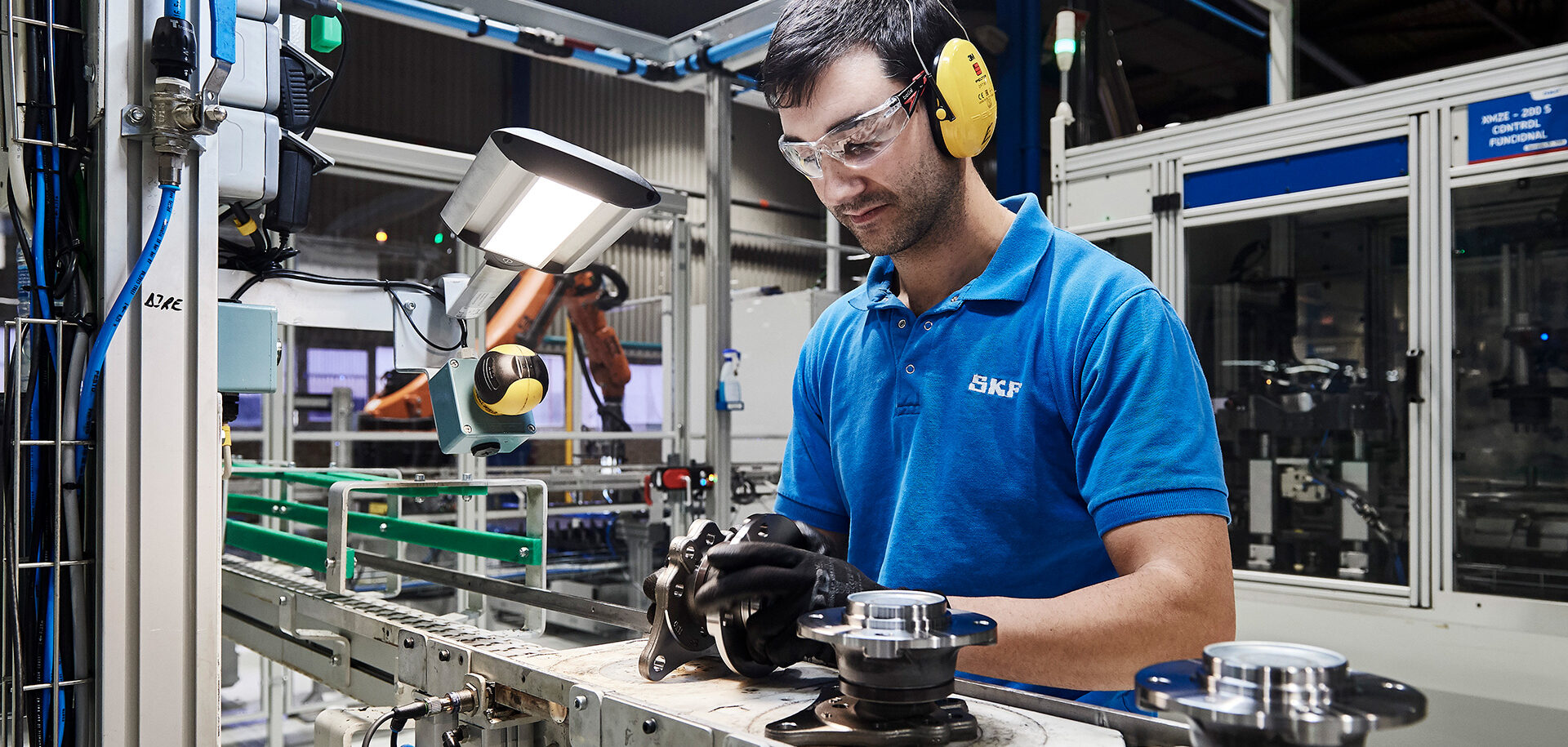 Spanish manufacturing plant achieves carbon-neutral status
SKF's automotive bearing factory in Tudela, Spain, has become the Group's second manufacturing site to achieve carbon-neutral status. Together with the Steyr factory in Austria, which manufactures a range of bearings for industrial uses, the two factories have reduced their combined annual CO
2
emissions by some 22,000 tonnes.
The reduction in CO2 emissions has been achieved by a combination of investments in process improvement, energy-efficient machinery, solar panels and procurement of renewable electricity. At both Steyr and Tudela, about 500 tonnes of CO2 emissions per year from heating facilities are being compensated for by Gold Standard carbon offsets.
SKF's climate objectives focus on reducing emissions across the entire value chain. With 2015 as the base year, SKF aims to reduce its CO2 emissions from manufacturing per tonne of sold bearings by 40 percent by 2025. As of the end of 2019, a reduction of 36 percent had been achieved, putting the Group well ahead of this already ambitious target.