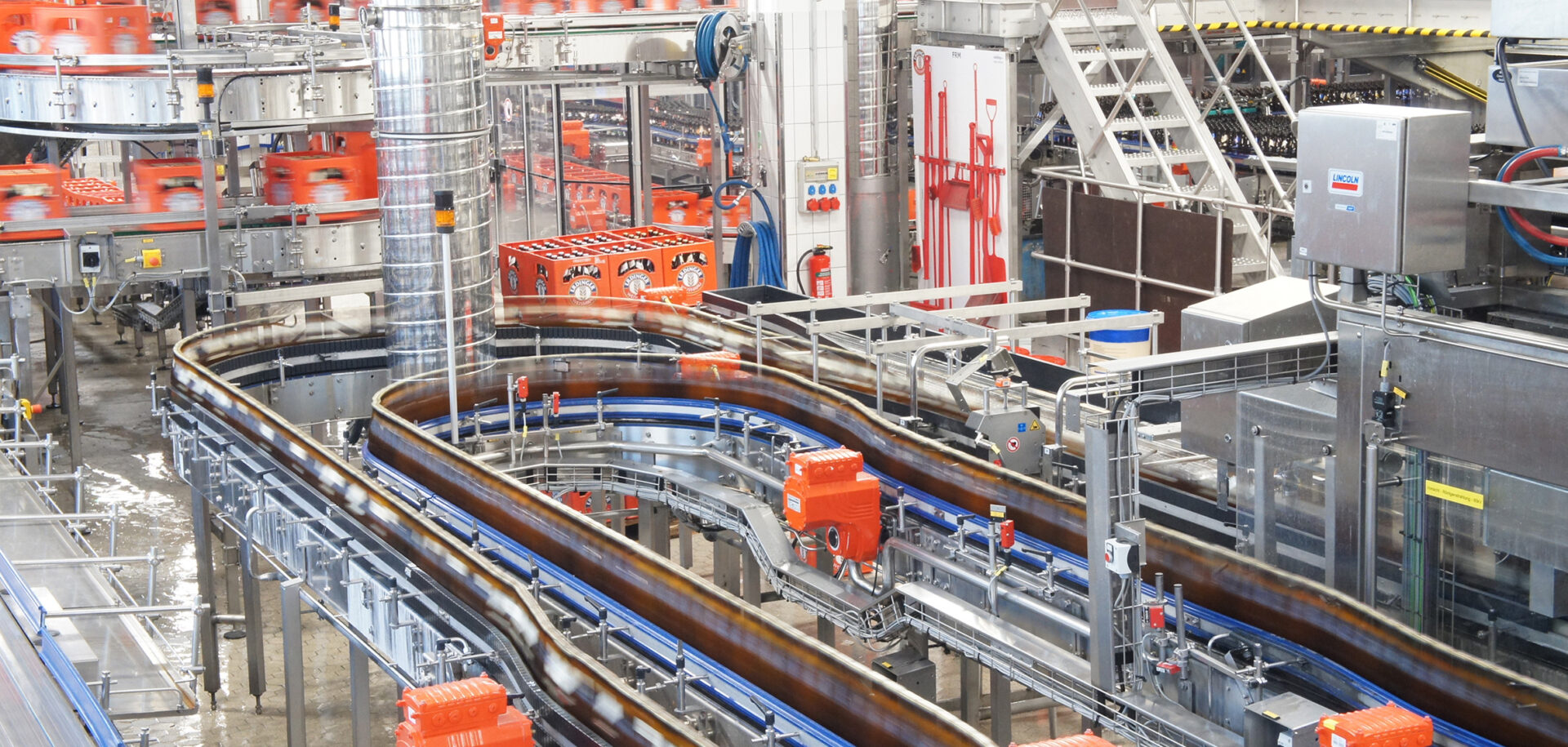 Steady flow at Erdinger brewery
The 131-year-old Erdinger Weissbräu brewery in Erding, Germany, specializes in top-fermented beer. It exports its world-class products to more than 90 countries. To meet increased demand, Erdinger decided to modernize the production process. Upon consultation with SKF, it was agreed that an SKF sectional lubrication system would increase system availability, reduce the use of lubricant and minimize wear and tear on the equipment.
The SKF EDL1 (Electric Driven Lubricator) sectional system consists of 90 sections and three barrel pumps that supply the main lines across the thousands of lubrication points in two halls and a connecting tunnel. The system's electrically driven pressure-booster pumps are capable of generating high outlet pressure from low inlet pressure, enabling even the farthest points in the shipping bay to be reached with ease.