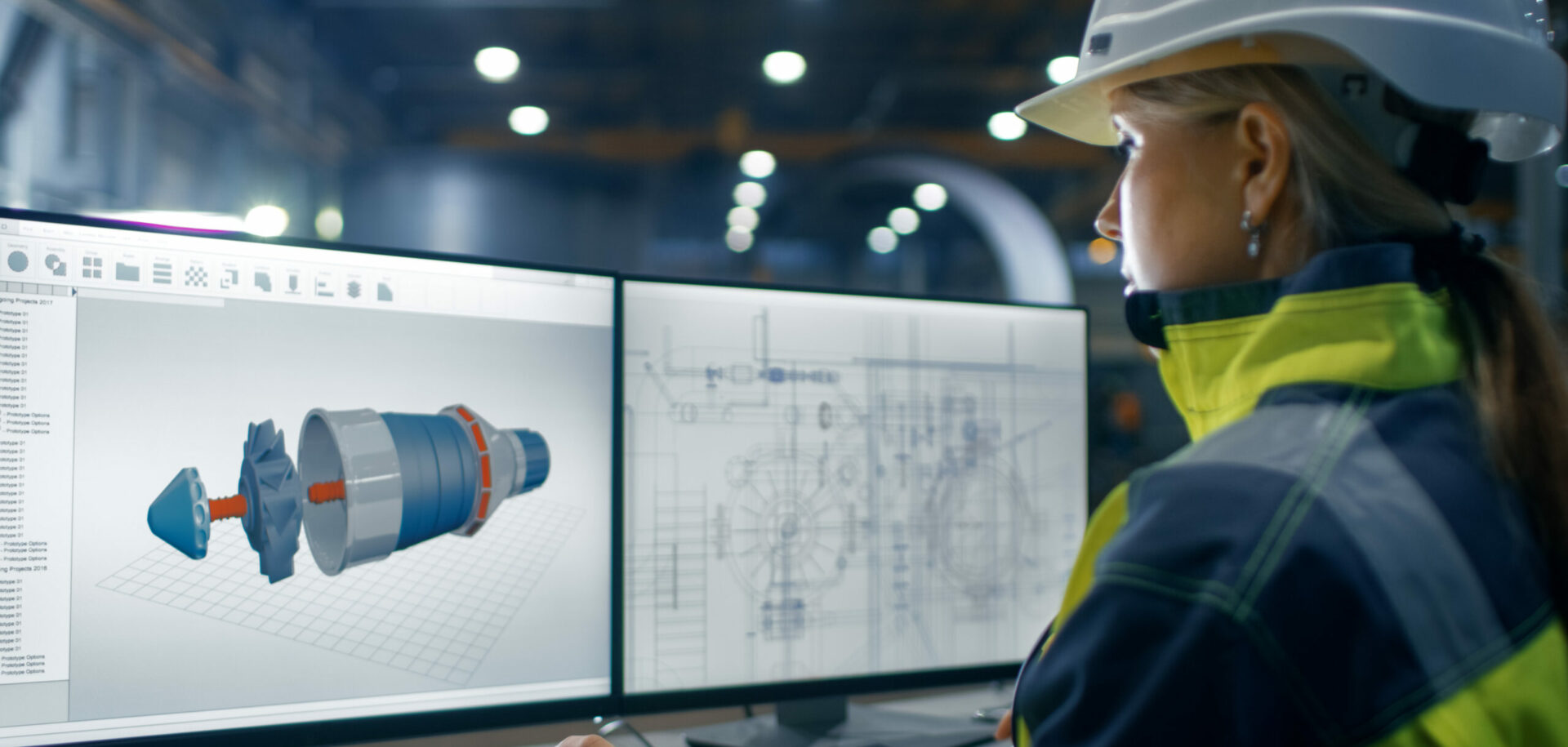 Striving for power excellence
Operating an energy plant with a need to guarantee an availability rate of more than 90 percent calls for a highly effective maintenance strategy. AES Cartagena in Spain knows how to keep the power flowing.
Operating an energy plant with a need to guarantee an availability rate of more than 90 percent calls for a highly effective maintenance strategy. AES Cartagena in Spain knows how to keep the power flowing.
Only 60 years ago the Escombreras Valley, just outside the port city of Cartagena, in Murcia, in southern Spain, was a scarcely populated dustbowl, with sparse, scrubby vegetation, a small, declining fishing village and little else. But the construction of an oil refinery in the early 1950s brought a radical change to the poverty-stricken area's fortunes, sparking a process that has continued until the present day. In recent years particularly, as the Spanish energy market has been liberalized, an ever-growing number of power companies have established themselves in Escombreras, whose moniker is now the Valle de la Energía, or "Energy Valley." The latest arrival is the American giant AES, whose combined-
cycle plant, with a generation capacity of 1,200 megawatts, began operations in three phases over August, September and October 2006.
AES is a young company, founded in 1981 by Roger Sant and Dennis Bakke, who had both worked for the US government in the energy sector and who saw their opportunity to go independent when the government began privatization. During its near quarter-century of existence, AES has grown rapidly to become one of the world's leading power companies, operating in 25 countries in five continents, with a particularly strong presence in Latin America. AES has two main lines of business: contract power generation, for sale to utilities and other wholesale customers, and operating utilities that distribute power to retail, commercial, industrial and governmental customers. Some 11 million people worldwide receive their power supply from AES, which has expertise in gas and coal-fired combined-cycle facilities as well as hydrogeneration. The company is
also involved in various wind, biomass and other renewable energy projects around the world, aiming to become a global leader in alternative energies in the future.
AES' presence in Spain dates from 1998, when the company made a successful bid for the concession to build and operate a power plant on a site in Escombreras Valley owned by the Port Authority of Cartagena. The project, estimated at 700 million euros, began construction in August 2004. The conventionally configured combined-cycle plant consists of three independent, single-shaft 400 megawatt units, each with a Mitsubishi 701F gas turbine, associated heat-recovery steam gener-ator and steam turbine. The plant was conceived with dual-fuel capability: It employs mainly natural gas but can use fuel oil as a backup. Instead of a cooling tower, the plant uses seawater, brought in through a specially constructed tunnel.
The two principalstakeholders in the project are AES itself and Gaz de France. Gaz de France also supplies the natural gas and is the sole customer. Italo Freitas, the Brazilian engineer in charge of implementing the physical asset management plan at the plant, explains. "This is a partnership: AES has a tolling contract with Gaz de France. They supply the gas, and we provide the energy and maintain the availability of the plant. Gaz de France then sells the energy on the market." He adds that this arrangement is useful for the French company because "it means the responsibility for efficient running of the plant falls to the operator, in this case us." For AES it means the plant must operate at optimum levels and be available almost constantly because, as Freitas points out, "Each year we have to guarantee Gaz de France an availability rate of around 93 percent."
This calls for a well-planned and highly effective maintenance strategy. "There is only a very small margin for shutdown for maintenance and repair," Freitas explains, "Not fulfilling the contractual terms would mean a penalty." The worst-case scenario would be AES not being able to deliver the energy as agreed and, as an expensive last resort, having to buy it on the market.
The problem is to ensure that the plant stays up and running almost permanently. The solution is to be found in optimum management of asset efficiency – in other words, monitoring equipment to see how well each component works at all times and anticipating when repairs or replacements are needed. "The first step," says Freitas, "was to ask: What are the most
important pieces of equipment?" All pieces of machinery in the plant were classified into one of four categories: critical, important, non-critical and run-to-fail. "The functioning of critical equipment," explains Freitas, "affects the environment of health and safety, output or heat rate." These have "redundancy" – a backup that can be put into place immediately. Important equipment, he adds, "are non-critical but also have redundancy." Equipment considered run-to-failure can be left until a replacement is needed, as they do not affect costs or overall functioning of the plant. "This is the type of business where you want to analyze quickly where your faults are," comments Mark Green, AES business managing director. " If the plant is available, we make money."
With these definitions,AES then had to find a monitoring solution. "To increase system reliability," Freitas points out, "you have to increase sensoring" – that is, employing sensors to monitor vibration rates and temperature levels and to detect anomalies. After looking at many available options, AES opted for SKF's Asset Efficiency Optimization solution. This system comprises hardware, which captures data both online and offline, and software, which processes and analyzes the data collected and proposes action by a decision support system. Some components have sensors in place permanently; in other cases a maintenance technician regularly inspects equipment with a data collector. It feeds the data captured into the system. The advantage for AES is not only immediate detection of problems but also assessment of possible failure over the coming months. "All information about possible failure is fed into the system and the probability of failure in one, two or three months is assessed and predicted," Freitas explains. This means less downtime, savings on maintenance, earlier and more efficient planning of required repair and, ultimately, reduced running costs. In short, it helps AES to achieve one of its stated values, namely "Strive for excellence." The traditional notion of maintenance is thus turned upside down, making it not so much a question of resolving problems after the event as preventing them before they even happen and, in fact, seeing maintenance "not as a cost, but as something that can perform a return on investment," says Green.
At Cartagena the system was implemented during the construction stage. But AES and SKF are now looking at ways of incorporating the system into other plants, already built and operated by the company worldwide.
---
SKF @ptitude helps keep the power flowing
AES decided it needed an asset management solution in place at the Cartagena plant in order to be able to anticipate reliability and productivity problems. It chose SKF's state-of-the-art Asset Efficiency Optimization solution. Sensors are positioned on critical equipment and connected to MasCon48 online condition monitoring units placed at strategic areas around the plant. These units function 24 hours, seven days a week and relay the data gathered by the sensors to the central computer system. Complementing this are the SKF MARLIN System and SKF Microlog, portable data collectors and analyzers with sensors attached, that operating and maintenance personnel use to carry out detailed inspections.
Once the data have been relayed to the central computer, it carries out diagnostics in SKF Machine Analyst and SKF @ptitude Decision Support System. Any necessary corrective action is reported by means of the SAP CMMS, Computerized Maintenance Manage­ment System, and the corresponding work order/request is issued.