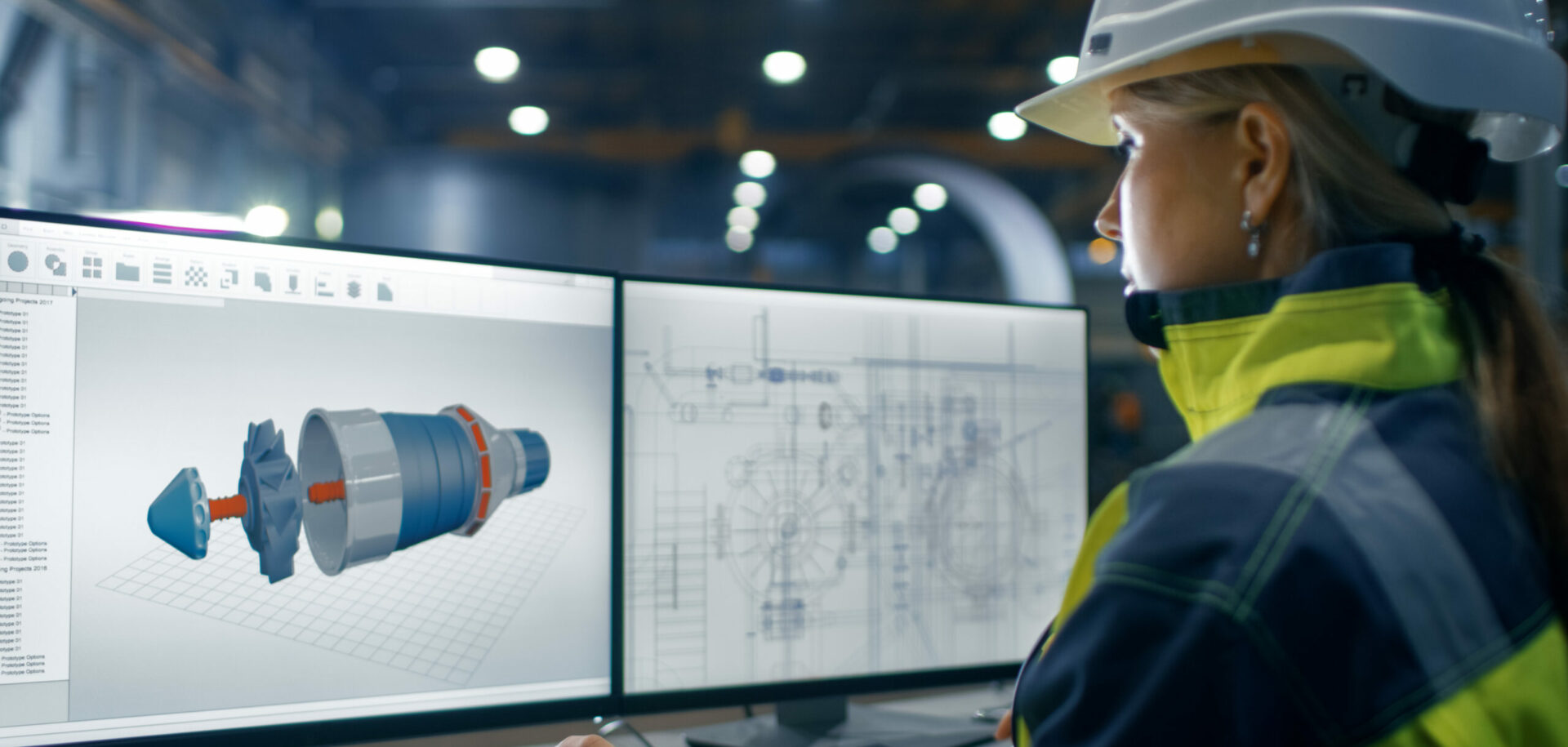 Design is the key to lower life-cycle cost. SKF engineers have taken this maxim to heart in developing the Compact Tapered Bearing Unit (Compact TBU) for use in railway applications.The journal bearing is one of the most important components of a rail vehicle. Running conditions are often arduous, yet the bearing must operate with maximum reliability for many years without servicing. Developing a journal roller bearing that meets those stiff demands requires extensive knowledge and resources.
SKF has developed a complete bearing unit solution – a pre-lubricated, sealed and ready-to-mount component. Design elements such as an integrated seal and a polymer spacer help to prevent contamination, resulting in longer service life. This means longer maintenance intervals and improved performance and safety. The new concept is based on a compact design, which also makes it possible to shorten axle length and limit axle bending.
The main issues considered in the development of the compact tapered bearing unit (Compact TBU) were minimizing fretting corrosion and contamination during operation. An integrated seal and special polymer spacer were developed for this purpose. In parallel, a new long-life grease was developed and the polymer cage design was further refined. A special compact sensor that allows measurement of speed, temperature and vibration also has been created.
The Compact TBU allows longer maintenance intervals, improved safety, reduced weight and simplified surrounding parts for railway applications.
Conventional designs
Many types of railway vehicles are equipped with a TBU design. The conventional TBU design involves contacting rubber seals, known as garter seals, that ride on special seal wear rings. All parts are mounted in a ready-to-fit unit. This design is used especially for adapter solutions that involve direct exposure of the unit to the environment.
The conventional inch-sized design was standardized by the American Association of Railroads (AAR), for which SKF is fully approved since 1977. From the outset, AAR roller bearings were designed to substitute plain bearings. This required a relatively long axle that tended to bend in operation, causing additional wear on several parts of the bearing system, especially on the contacting surfaces of the seal wear ring. Fretting particles then could enter the bearing, reducing its useful life.
On the European market, full-bore axlebox housings are mainly used. The closed front cover protects the bearing system, and labyrinth seals with lower friction can be used. Various metric designs were developed to satisfy different customer demands. These designs mostly use a shorter axle length than those that meet AAR axle dimensions, but in certain applications a similar fretting process reduces service life.
New Compact TBU concept
The primary aim of the new design concept was to achieve lower life-cycle costs by offering longer maintenance intervals. Four specific features help to realize this goal:
Integrated seals, to protect the bearing system from contamination.
A polymer spacer, to avoid fretting corrosion between the contacting area of the inner ring and the backing ring.
New long-life grease, which provides better performance.
A polymer cage with a refined design, which improves safety and performance.
The compact design has fewer parts, which offers weight- and space-saving potential as well as the opportunity to simplify the housing design. For example, the axle length can be shortened, which limits axle bending. As an option, the Compact TBU can be designed to allow monitoring of speed, temperature and vibration as an integrated part of the BoMo Bogie Monitoring System.
The main user benefits of the Compact TBU are:
Reduced life-cycle costs.
Increased safety.
Lighter weight.
Potential to simplify surrounding parts.
Integrated low-friction seal
The new compact design principle makes additional spacers or seal wear rings unnecessary. The sealing function is integrated into the bearing unit between the outer ring and the inner ring. This feature helps save space and, as a result, minimizes axle bending in many applications. The design is based on a low-friction rubber seal principle; the main features are a combination of labyrinth, lip and flinger elements. Improved protection against contamination extends service life.
Friction torque is reduced by 75 % compared with a garter seal arrangement. As a consequence, the operating temperature is reduced by 68 °F, which contributes to longer grease life and energy savings. Results from the SKF seal test, which evaluates water and dust contamination, confirmed that the design was effective in excluding contamination. Long-term endurance tests have been conducted under very severe operating conditions. The new integrated seal has also passed all AAR approval tests.
Polymer spacer
Fretting corrosion, as previously described, not only causes foreign particles to enter the bearing but also increases axial clearance, resulting in reduced performance and reliability. The development target was to avoid fretting corrosion by changing the steel-to-steel contact to steel-to-polymer contact. A spacer of reinforced polymer material is clamped onto the bearing components. Extensive tests were conducted on the new bearing, in some cases subjecting it to the equivalent of 500,000 miles of operation. There was no trace of fretting corrosion.
Long-life grease
SKF, which plays an active role in the development of greases for roller bearings, set out to develop a long-life multipurpose grease for a variety of axlebox applications. Specifications considered the engineering requirements for high-speed operation as well as heavy loads.
This resulting new grease has passed all chemical, mechanical and tribology testing procedures in accordance with the European Standard EN 12081. Extended endurance and dynamic simulation tests are being carried out on SKF railway test rigs to confirm the expected high mechanical and thermal stability as well as resistance to corrosion. The new grease will therefore extend intervals for routine maintenance as well as complete overhaul cycles.
Polymer cage
SKF had begun to introduce polymer cages for TBU applications in 1990, and today has vast experience in various applications, including freight cars in operation in Europe and China. A variety of mass transit vehicles, multiple units and passenger coaches also are equipped with polymer cages, as are several high-speed trains.
This refined cage is made of reinforced polymer and has demonstrated excellent performance. The main user benefits are reduced friction, roller slip, wear and operating temperature, and improved safety. Even under emergency running conditions, the unit operates without blocking. For the Compact TBU development project, the polymer cage design feature was refined even further to meet the tight space requirement.
Testing
Rigorous testing procedures are the key to demonstrating long-term reliability and performance of railway rolling stock. Most of SKF's facilities are at the Railway Test Center within the SKF Group Engineering and Research Center in the Netherlands. The center tests complete axleboxes with surrounding parts such as bogie frame interfaces, as well as bearing units and components such as seals and cages.
Performance testing was done in accordance with the new European standard EN 12082, using special R3 test rigs with two axleboxes mounted and subjected to repeated loading cycles to reflect accurately the service conditions of the intended application. Performance is gauged by monitoring the operating temperature throughout the test. In 2000, endurance test rigs operated close to 30,000 hours, for a total of about 2.5 million miles of endurance experience.
In addition to this quasi-static testing method, the behavior of the Compact TBU was evaluated under realistic operating conditions. SKF has used a highly sophisti-cated test rig called THISBE (Test rig for HIgh-Speed train BEarings), which can simulate dynamic load conditions. Bearing and axlebox are fitted in part of an actual bogie frame, including the suspension system with springs and dampers.
The rig is controlled by a computer using signals obtained by recording and analysing actual loads, acceleration and displacements on axleboxes in service. THISBE allows joint development that will help meet demands for ever-increasing speeds, carrying capacity and economy.
Field-testing of a number of single components of the Compact TBU began several years ago. In 1999, the first complete bearing units entered service in freight and passenger operations. The experience so far confirms the expectations of the laboratory testing.
Product range
A further target of the project was to develop a product range suitable for most market requirements. The new product range offers a more focused assortment, which is of benefit to OEM customers and meets after-market requirements as well. Further Compact TBU sizes can be developed on customer request. The width of the outer rings of the Compact TBU is the same as for standard TBUs; only minor modifications are needed on the backing ring and front cover to upgrade existing applications.
Outlook
Extensive rig testing for freight and passenger operational parameters confirms the expectations of the new compact tapered roller bearing unit design. A larger range of different metric and inch sizes has been developed to meet the requirements of different axle loads.
Marc Defossez, Railway quality and test center manager, SKF Industrie S.p.A., Villar Perosa, Italy,
Gottfried Kure, SKF global railway marketing manager, SKF Österreich AG, Steyr, Austria,
and Maurizio Martinetti, TBU and sensor engineering manager, SKF Industrie S.p.A., Italy