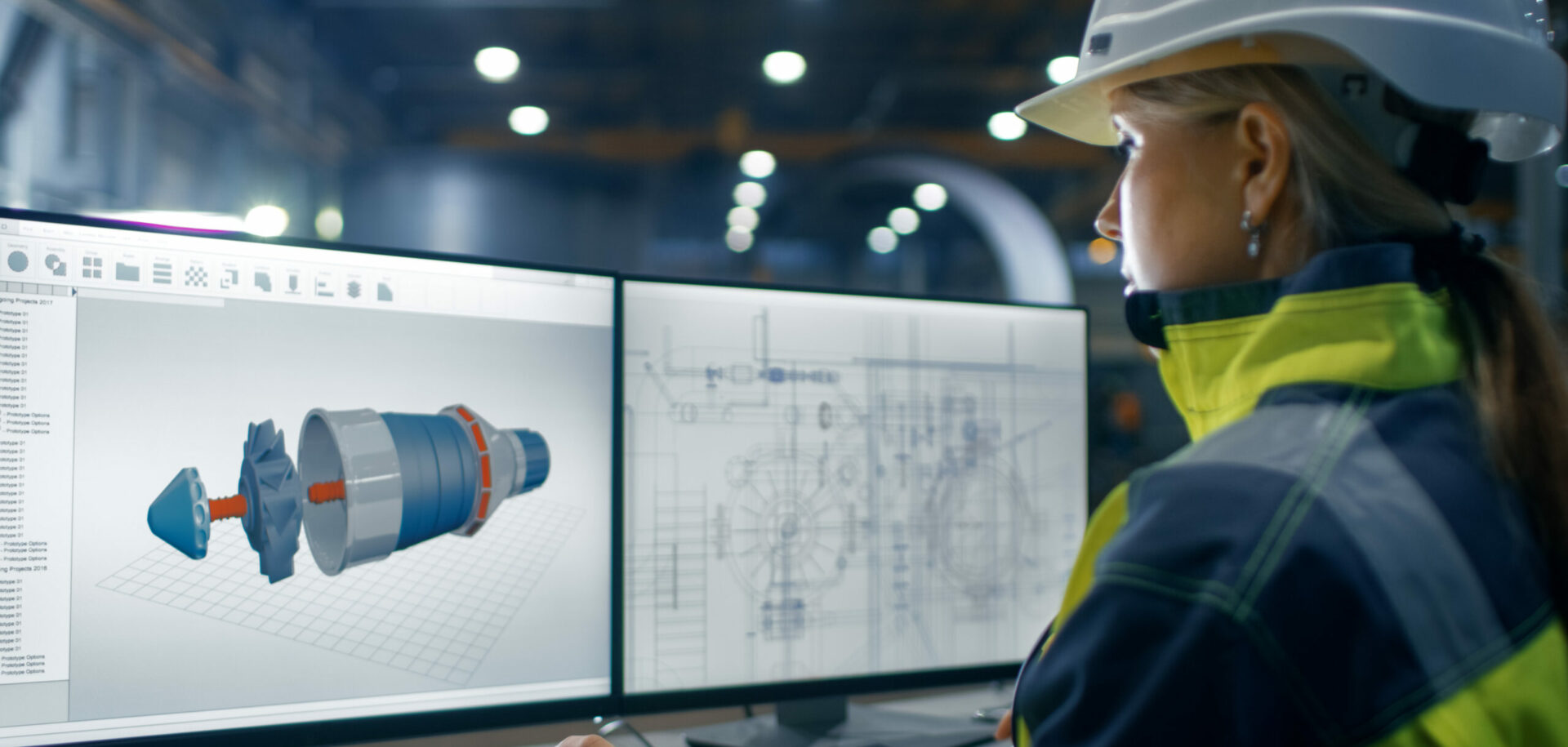 The value of reconditioning bearings in cold rolling mills
Refurbishment and reconditioning of bearings used in cold rolling mills can save between 55 % and 65 % on the cost of buying new bearings.
Refurbishment and reconditioning of bearings used in cold rolling mills can save between 55 % and 65 % on the cost of buying new bearings.
SKF Industrial Services Centre, ISC, based at Steyr, Austria, was set up by the SKF group in 1998 to provide a dedicated reconditioning service for backing bearings used in the steel industry. ISC is a specialist in this field within SKF, serving markets in Europe, Asia and Africa. It is able to exploit the advanced SKF knowledge in failure-mode analysis, in materials technology and in maintenance procedures in reconditioning bearings.
Bearing remanufacturing and reconditioning is proving a reliable and cost-effective service in heavy industry. The ever-increasing pressures to reduce steel prices mean that failures in the continuous production cycle are extremely costly. Bearings, of course, are fundamental components in this cycle.
Cold rolling mills are important sections of the steel plant. They provide sheets and coils that are used in automotive parts, domestic appliances, cans and galvanized sheets. Cold rolling causes changes in the structure and shape of steel at a low temperature (often room temperature) to create a permanent increase in the hardness and strength of the steel. The temperature must be below a certain limit because higher temperatures eliminate structural changes.
In such an environment, bearings do have a challenging life. Especially backing bearings are exposed to harshest conditions. Besides the extremely heavy loads in cold rolling mills, it is the function of the bearings that affects their performance: Backing bearings are not mounted in housings; their outside diameter is rolling on shafts, thus "backing up" the shafts and increasing the stiffness of the whole cold rolling application. Therefore the outside diameters are exposed to abrasive wear and must be ground periodically to very uniform dimensions within one set of bearings. While the condition of the outside diameters is decisive for the product quality, it is the condition of the internal surfaces that is decisive for the service life of the backing bearings. During reconditioning SKF focuses on both criteria.
While bearing manufacturers have put a great deal of effort into developing bearings with ever-longer operational lives, there comes a point where the daily toll on bearings means that maintenance alone cannot return the bearing to its original specification. Bearings in mills are often very large and critical to the mill operation.
Steel mills need to incorporate bearing refurbishment programmes into their overall maintenance programmes. Bearing reconditioning is a highly specialist operation and is normally offered by bearing manufacturers who have an understanding of the measures that can be taken to repair the damage sustained during daily operation under harsh conditions.
Properly carried out, reconditioning can return a bearing to a "like new" condition and provide substantial savings, as already mentioned, helping to contribute to maintaining overall profitability in steel production. In addition, the time to repair a bearing can be significantly less than ordering what is often a special bearing. Lead times are normally in the region of two to six weeks, although they can be reduced in emergency situations. The decision to recondition depends on several factors that include replacement cost, repair costs, lead times and the bearing application.
In general, bearing refurbishment comprises a number of basic steps:
Disassembly and cleaning;
Inspection and damage analysis;
Reworking of appropriate parts;
Reassembly; and;
Packaging and shipment.
Reconditioning these large bearings involves a range of procedures. It begins with detailed damage analysis, which consists of grease tests, wear measurements and metallurgical inspection. This helps identify the optimal reconditioning process. At SKF Industrial Services Centre in Steyr, Austria, the procedure for reconditioning backing bearings contains more than 40 steps, and any repair must meet the standards that the company sets for its new bearings.
Inspection is one of the key factors in bearing reconditioning. This is not simply a matter of technology but also of experienced technicians and engineers who are able to identify the nature of the damage to bearings; the assessment of the scope of the repair required and what can be altered in the system to reduce the effects of future damage.
In general, bearing damage falls into five broad categories, etching and corrosion, lubrication problems, misalignment, handling damage and contamination. Often this shows up as:
Mechanical damage shown by fatigue cracks, flaking and fracture, peeling, smearing or false brinelling;
Heat damage that is identified by discoloration, burn marks, etc.;
Chemical damage as revealed by etching, corrosion pitting, rust, stained and fretting corrosion; and
Electrical damage shown by burns, fluting and pitting.
Operating under conditions of contaminated or inadequate (boundary) lubrication are two of the major causes of premature bearing failure experienced in large equipment such as rolling mills. Under arduous and dirty operating conditions, bearing lubricant is easily contaminated with debris. The debris particles are then indented on the bearing raceways, causing stress concentrations at the indentation edges. In addition, if the operating viscosity of the lubricant is not high enough, metal surfaces come into contact and small "peeling" damage occurs, leading to stress concentrations around the contact areas. The result in both cases is that cracks form from the surface of the material at the stress concentration points, leading to an accelerated rate of fatigue damage and, ultimately, shorter bearing life.
Reconditioning is more than carrying out grinding operations on the outside diameters. It also involves allowing mills to benefit from technology improvements made since the bearing was originally manufactured. This means that it is possible to incorporate the latest advancements through upgrades in lubrication systems, seals, bearing materials and design and improved shaft alignment, for example. This all adds up to cost savings, risk reduction and technology upgrades.
At ISC, engineers are able to take advantage of SKF's own development of backing bearings and other developments. This means that reconditioning can include the optimization of grease quality and quantity, torque reduction through testing, optimization of seals, spiral springs, washer dimensions, etc., upgrading of shafts and bearings for air supply and maintenance of all ambient parts. In addition ISC has access to the complete supply and stock-keeping of new bearings.
ISC makes sure that each bearing is thoroughly investigated for damage and the cause of that damage before eventual repair takes place. Detailed documentation of the conditions found is forwarded to the customer in the form of a Bearing Analysis Report, which gives recommendations for improvements and corrective actions. In addition, every relevant dimension and specification is documented after repair and passed on to the customer.
Providing a service at a specialist centre means that considerable investment has been made in the equipment, tooling and knowledge to remanufacture bearings. Significant repairs are performed and replacement parts are made using the same type of equipment needed to manufacture new bearings.
Specialists at SKF ISC for example, have access to the latest grinding technology, use waviness analysis machines and dynamic section-height analysis machines. Much of this technology has been developed in-house. Computer controlled equipment is critical for repeatability, accuracy and high quality of all components. Even extensively damaged bearings can be rehabilitated at ISC.
Modern gauging and measurement equipment is needed to make sure proper surface finish, tolerance and geometry are attained. Provisions needed include quality control and inspection, including work-in-progress and finished work, plus certification of all equipment and tools used in the repair process. Once a bearing has been restored to a new condition, it needs to be protected for long-term storage. All surfaces need to be clean and free from contaminants, wash-preserved and repackaged, in the same way a new bearing would.
Overall, bearing reconditioning is an important service for the steel industry. It not only saves costs and improves availability, but it decreases risk of bearing failure, thus minimizing unplanned downtime.
---
A step-by-step look at the reconditioning process for backing bearings
Shipment to ISC – shipment of complete sets/cassettes preferred;
Disassembly, washing and in-depth damage analysis (includes crack detection, hardness checks, dimension and form measurements), evaluation concerning the most economic repair process;
Issue of the first report and quotation to the customer;
Grinding of outside diameters to same section heights (according to dynamic specifications) with minimum stock removal and replacement of outer rings, if necessary;
Reworking/polishing of all components;
Replacement of inner rings, cages, rollers, etc., if necessary;
Washing and assembly for dynamic section height measurements and grouping;
Disassembly followed by repolishing of outside diameters;
Assembly, wash preservation, greasing, new seals, if required;
Packing and shipment, bearings mounted on shafts or in complete cassettes preferred;
Completion of Bearing Analysis Report and measurement protocols according customer requirements, including feedback to customers about corrective actions required for the application or operational parameters.