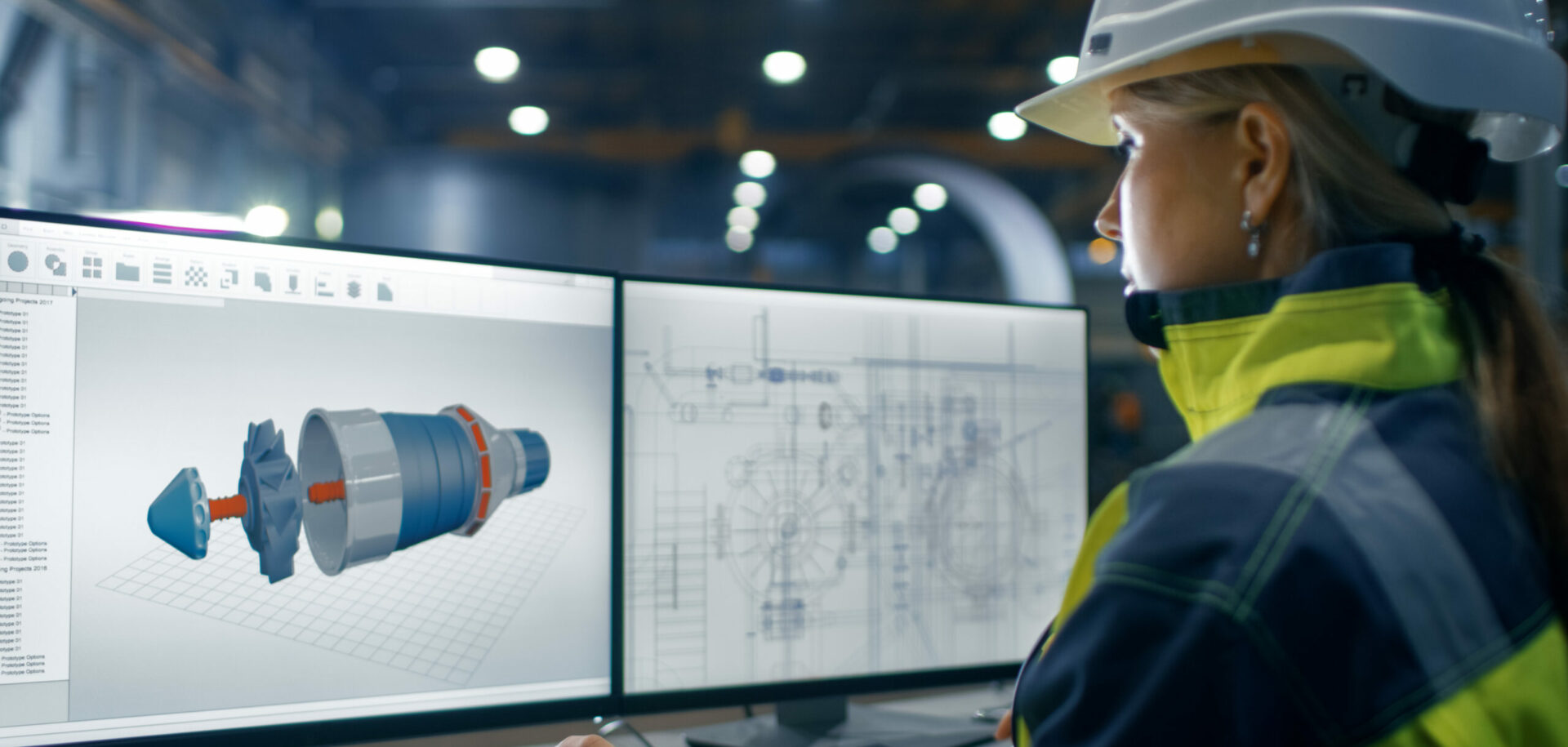 A clean-cut household icon
Summary
High-speed bearings
To meet Vorwerk's technical specifications for the Kobold vacuum cleaner, SKF developed a special type of high-speed ball bearing for applications up to 50,000 r/min. This required working closely together as a partner with Vorwerk during their development process and being open to changing the bearing design as needed.
The new bearing features included:
a special improved seal to allow high speed and prevent contamination;
optimised clearance to reduce bearing noise and temperature; and
special grease for high- speed applications.
The support from SKF included:
testing at SKF/Italy with original Vorwerk blowers (motors and suction devices) to determine life expectancy and noise levels; and
application support in every development stage with fittings, preload and clearance selection.
"In future, we need even betterbearings ,"says Mathias Varnhorst, who is responsible for acoustics and aerodynamics in Vorwerk's R&D department. "There will be a demand for even higherspeeds."
Kobold vacuum cleaners are sold exclusively door-to-door. That's one reason why manufacturer Vorwerk strives to combine high power and low weight.The German company Vorwerk, maker of the high-end Kobold vacuum cleaner, is in an enviable position. Its sales representatives – called sales advisers – are actually welcome at most of the doors they knock on.
"In Germany, people don't like door-to-door salesmen much," says Ursula Schomburg, marketing director for Kobold Systems Floor Care in Germany. "But then the salesman says 'I am from Vorwerk.' And because we have a brand awareness of more than 80 percent and a very good image, the customers are normally glad that he's there."
The Wuppertal-based company doesn't do any regular advertising. Instead, it relies on its nearly 5,000 agents who sell door-to-door. "Each day they contact 10 households, so we have a lot of penetration there," says Schomburg. "That's our advertisement. It's such an old brand that most people in Germany know Vorwerk from their mothers or their grandmothers."
Vorwerk began selling the first generation Kobold vacuum cleaners in 1930. An amazing 59 percent of their sales are to repeat customers. In 2000, according to Vorwerk's annual report, the turnover for direct sales of the floor care Kobold systems was 679.5 million euro (USD 581 million).
The direct sales approach drives the company's decision-making, not just in marketing strategy, but also in product design. In other words, if the company is committed to direct sales, and the sales process requires personal demonstrations, then the salesman can't carry three or four different models door-to-door. Therefore a single vacuum cleaner has to be of sufficient quality that customers are willing to pay three to four times as much for a Kobold as for a competing model.
Lightweight
Then there's another consideration. If the salesman has to carry the vacuum cleaner door-to-door to demonstrate it, and if the customer is going to use it conveniently, it should be light in weight. This means that everything in the vacuum cleaner – including the motor – must also be light. This affects engineering and product design.
"In direct sales, the single appliance concept works very well," says Ludger Helmes, quality control manager. He and Mathias Varnhorst, who is responsible for acoustics and aerodynamics in research and development, describe how the new models are developed and discuss the technical considerations that influence the design of the vacuum cleaner.
"For suction power, you need power from the motor," says Varnhorst. "Motor power can be produced either with high speed or with torque." The alternative favoured by Vorwerk is to use a small, light motor that spins fast. Such a motor is ideal for the type of handheld vacuum cleaner produced by the company. "You get the same suction power with less weight," says Varnhorst.
"It's a very important argument for us – the cleaning ability," says Helmes. "We can demonstrate the cleaning ability."
Over the years the company built lighter, more effective vacuum cleaners that used relatively low power – 300 watts – competing with heavier machines that could use up to 1,000 watts.
The rest of the market began moving to even higher power levels to increase their cleaning ability. That was a disadvantage for Vorwerk because if you continue to increase the raw power, eventually you clean better. Then Vorwerk came to market with a redesigned motor – high speed at 550 watt electrical input power – offering more suction power (aerodynamical output power) to compete with the most powerful machine at the time at 1,500 watts (electrical input power).
"In 1996 we came on the market with this type of motor," says Helmes. "And we're very proud of it because it was the first motor on the market with such high speeds – over 30,000 r/min."
Now the current trend is to even higher power – currently in the range of 1,800 watt – and more cleaning effectiveness through raw power. "We need to increase our input power up to 900 watt," says Helmes. "We need a very small, lightweight motor. And to have power, we have to have high rpms. That's the only way to save weight."
At such high speeds, the need for machine parts of uncompromising quality becomes quickly apparent. "The main reason is our direct selling system," says Helmes. "For this system we need excellent products in both quality and function."
Vorwerk offers specialised customer service. If a customer's vacuum cleaner malfunctions, the customer does not bring it to a repair shop. Instead, Vorwerk sends a service representative to the customer's house or office to fix it. This personalised sales and service gives the company a unique advantage. They know every one of their customers, getting invaluable feedback that allows them to improve their products.
In light of the costly research and development, marketing and customer service, the strategy is to produce a very high-quality vacuum cleaner and charge the customers a premium for the value.
Design and function
The direct sales strategy doesn't just influence the technical and marketing decisions. It also plays an important role for the product's visual design and functionality.
"A product for direct sales must be more interesting for the customer," says Ralf Strohmeyer, design manager in Vorwerk's R & D department. "The salesman must have a lot of features for demonstration. The [overall product] design must distinguish itself from other products in the market. The functionality is very important, and in recent years, more and more, the styling. In earlier times the styling was not so important. But many of our customers wanted a more modern look, more emotional."
But despite the modern styling, functionality and enhanced ergonomics, the company maintains a visual link to its heritage. The Kobold still uses the same green and white colours they've used for years. The bergisches farben – the traditional colours from this particular region of Germany – are the signature colours of the Vorwerk vacuum cleaners.
Jim McDonald
a journalist based in Frankfurt, Germany
photo Vorwerk