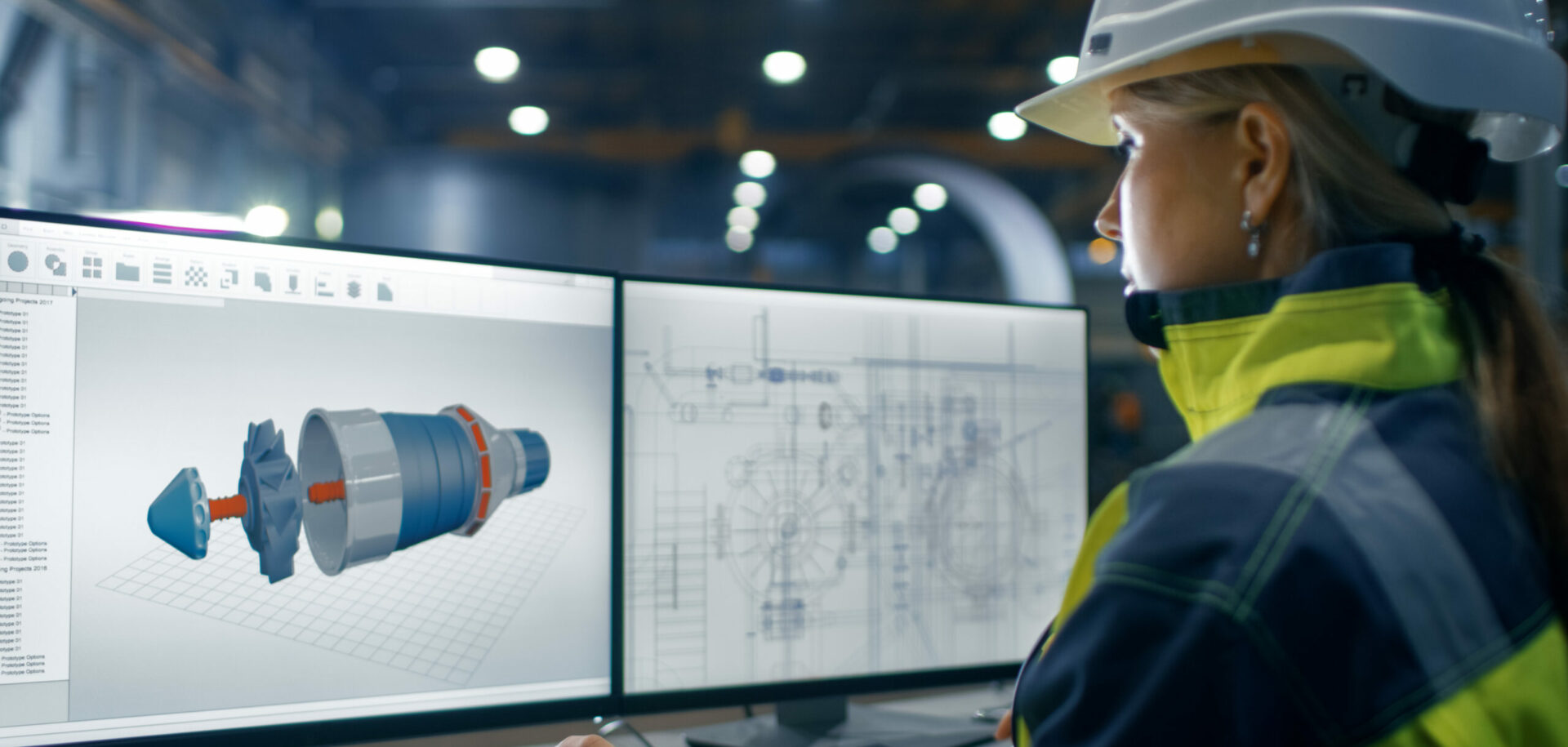 Summary
Dual purpose CARB bearings
In a washing machine, you design for two different conditions, says BMC's Mats Bruce. Those conditions are washing, when there is water in the machine and it is running slowly, and spinning, when the water is extracted at high speed.
During the wash cycle, bearings encounter an inner-ring rotating load, which necessitates a tight fit on the shaft. But in the spin cycle, bearings are subjected to an outer-ring rotating load, and this requires a tight fit in the housing.
"It's really physically impossible to do with standard bearings," Bruce explains. But SKF's toroidal roller bearing, or CARB®, provides the perfect solution for both of these conditions. The bearing arrangement used in BMC's free-standing washers includes a CARB bearing in the heavily loaded front position, where the laundry is loaded, and a smaller spherical roller bearing in the rear position.
SKF Senior Applications Engineer Gill Detweiler calls this solution "the ideal bearing arrangement" for this application. For the first time, in a washer of this size, he notes, all four bearing rings are tight in their housing or on their shaft. "The combination of low and high loads requires advanced calculation methods to give a good overall service life," he says.
With 100 years of combined experience in product design and manufacturing for the commercial laundry industry, BMC Technologies Inc offers a line of innovative, high-quality, heavy-duty machines. And now the US-based company is ready to wash up the competition.There is an air of excitement in the offices of BMC Technologies these days. One can sense the company is on the verge of something very big. And we're not referring to the gigantic 90 kilogram tumble dryer sitting in the warehouse or the equally mammoth 125 kilogram washer-extractor pictured in one of the company's brochures.
"If we sell 500 machines, I will be so happy," says Bengt Bruce, president and founder of BMC. He is referring to the new stock of industrial-sized machines in BMC's Panama City, Florida, warehouse and the company's enthusiastic sales goals for 2002.
Since 1998, Bruce's company has worked together with Accurate Technologies Co Ltd of Bangkok, Thailand, to design and manufacture a complete line of equipment for the commercial laundry industry. Now, with BMC's expansion this summer into significantly larger facilities, the company is able to keep about 300 machines in stock. This means a quicker turnaround in filling sales orders and an opportunity to really make its presence known.
Unique partnership, unique products
Both BMC and Accurate are family-owned businesses, and each relies on the complementary expertise of the other. Accurate concentrates on manufacturing, while BMC handles all the design and technical specifications. The US partner also helps with country-specific certifications for the machines, as well as worldwide marketing.
The result is a line of competitively priced, high-quality products that are not only innovative, reliable and technologically advanced, but also simple to operate and maintain.
Bruce founded BMC Technologies in 1995, initially as a consulting company. Considered a pioneer in the industry, he was thinking about retirement and wanted to do something else. Today his team of engineers includes some of the best in the business, including his son, Mats, who serves as BMC's executive vice president.
"I was almost born into it," says the younger Bruce, who has degrees in both mechanical and aerospace engineering. The family moved to the United States from Sweden in 1978. At that time, the US was the biggest market for commercial laundry machines. Today, this market accounts for 40 percent of the machines sold worldwide, or about 50,000 units per year. The global market comprises approximately 125,000 machines annually.
Although BMC itself is a relative newcomer in the commercial laundry industry, the expertise of its engineers, including the father-son team of Bengt and Mats Bruce, spans decades. They also have experience at a number of BMC's competitors. The small size of the firm, coupled with its considerable know-how, has definite advantages.
"Typically, in a company, engineers are never in contact with the customers," says the younger Bruce. "We are different in that way. We are aware of how the machines are used. We are even out there selling the machines, installing them, dealing with the customers."
Members of BMC's design team, freed from the bureaucracy of a larger corporate environment, also have the opportunity to put their experiences to use – and start from scratch. That freedom has resulted in an original product line that includes about 40 basic models of machines, plus variations of each model.
The machines include both freestanding and hard-mount washer-extractors, bolted to the floor. Designs for the full line are to be completed by the end of 2003. "If he told you a goal, it was probably a little more optimistic than reality," says the younger Bruce with a good-natured laugh, referring to his father and the target date. "He is going to say, by the end of this year."
High speed and big savings
One product heavily promoted by BMC is the high-speed, freestanding washer-extractor. These heavy-duty machines, which are marketed under the SI and SP model names, sit on heavy springs and shock absorbers. This means they do not have to be bolted to expensive, reinforced concrete floors, like regular hard-mount varieties.
Depending on the particular model, the spin cycle on these machines can reach a speed of more than 1,000 rpm. This creates G-forces of 300 to 400 G in the periphery of the drum. Yet, with the spring suspension, vibrations are absorbed and dynamic forces are evenly distributed.
"When you speed up the machine so much, you get rid of almost all the water in the clothes, and you reduce the time for drying," says the elder Bruce. So, when compared with low-speed machines, he says, the time and energy needed for drying a load of wash can be cut by 50 percent.
Though free-standing soft-mount machines are accepted in Europe and Asia, the US still largely prefers hard-mount machines. Price is a big factor, as soft mounts often cost more, and so is tradition. But BMC is actively trying to change perceptions. It can now sell the freestanding machine for nearly the same price as a hard mount.
Designing for environment
Many end users of BMC products are on-premise laundries, which have the reputation of being misused and under-maintained. Machines are often full of lint, equipment is neglected and the machinery components are sometimes exposed. The facilities are treated as annoying, though necessary, burdens.
"We are trying to do something about that," says the elder Bruce. "It is very important to make the machines as simple as possible and to protect the components in the machine."
BMC's machines use fewer parts. The washer-extractors are constructed from heavy-duty stainless steel, and bearings are designed to be as maintenance-free as possible. Smaller machines use sealed bearings, while larger ones can be fitted with automatic lubricators that grease the bearings over a 12-month period.
"This is quality in the highest degree," declares BMC's founder. He is talking about the product line BMC Technologies has created with its partner in Thailand. "We have built strong machines that will last," he says proudly.
Kathleen Saal
a business journalist based in Georgia, USA
photo Kathleen Saal