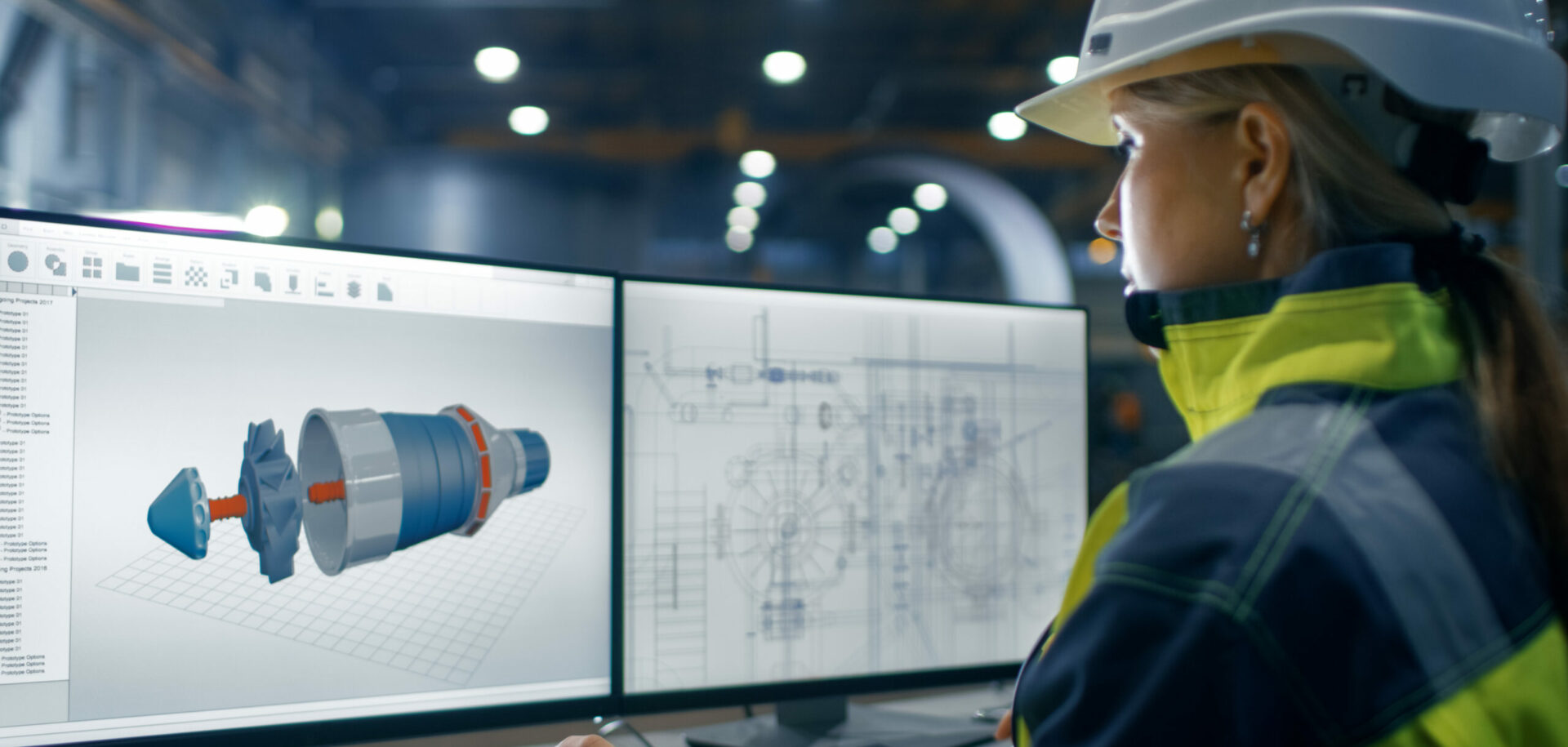 A company that emanates good vibrations
When he began his career almost half a century ago, Giorgio Silingardi had the idea of opening his own business. Today, his company is a world leader in rotary electric vibrators.
When he began his career almost half a century ago, Giorgio Silingardi had the idea of opening his own business. Today, his company is a world leader in rotary electric vibrators.
The Beach Boysaren't the only ones who love good vibrations; manufacturers in a host of industries love them too. Vibrating motors that select, sort and move items mechanically play important roles in the manufacturing processes of the construction, mining, petroleum, chemicals, pharmaceuticals and food industries.
What keeps these good vibrations going are rotary electric vibrators, and one of the world's largest producers of these is Italvibras/G. Silingardi of Sassuolo (Modena), Italy.
Giorgio Silingardi began his career almost half a century ago as a specialist in electro-mechanics, but right from the beginning he had the idea of opening his own business. He did so in 1959. "We were at the beginning of an economic boom in automation, and the market was expanding rapidly," he explains. "The competition in electro-mechanics was already fierce, so I decided to concentrate on one component, vibrating motors, and to devote all my resources to that segment of the market."
Silingardi says he was inspired by the rotary electric vibrators he had seen at major international trade fairs. He was convinced that their application potential in Italy was virtually untapped. In 1962 he started making vibrating motors under the name Italvibra. For trademark reasons he soon added the "s" and his own name, "G. Silingardi," underneath.
As the market for vibrators developed in Italy and elsewhere, so did the competition. Italvibras continued to invest in research and expand the range of industrial applications. Customers came calling from abroad as well as from the domestic Italian market. At the same time the company continued its high quality levels, and today it boasts an ISO 9001 (Vision 2000) certification, among many other official recognitions of quality.
Italvibras produces about100,000 motors per year, made of malleable spheroidal cast iron, aluminium or steel. The motors help to reduce the costs for customers and increase product optimization.
The company turnover in 2004 was 21 million euros, and sales are expected to grow in 2005 – a fact that is all the more remarkable given the unfavourable economic climate in Europe. In a competitive arena, Italvibras enjoys the advantages of large production, economies of scale, and the widest range of products in the vibrating motor market.
Since the early 1960s, automation has streamlined these phases, and innovation has transformed them. For example, the copper wires used in vibrating motors are encapsulated in resin to protect them from undue breakage when the motor vibrates. Italvibras does this with one of two processes: a vacuum encapsulating system for small and medium-sized vibrators (and some larger ones for special applications) and "drop-by-drop" impregnation for larger motors.
The vacuum system is unique to Italvibras. It consists of the consolidation of the casing and electrical winding by introducing a special isolating resin in hard vacuum conditions. The result is a vibrating motor with superior product reliability and resistance even in adverse circumstances such as high temperatures or internal condensation.
"Our emphasis is on quality, consistency and innovation, so quality control is fundamental to our business," notes Paolo Silingardi, one of Giorgio Silingardi's sons, and the person in charge of marketing for the company. His older brother, Carlo, is in charge of production.
All Italvibras motors have to pass three separate quality-control tests:
An electrical check for all electric motors in two phases – during the process of encapsulation and after assembly.

Testing of the various components of the motor.

Dynamic testing of a sample of each shipment. For large motors or those with special requirements, such as those of the petroleum industry, every motor is tested.
Italvibras began collaboratingwith SKF about 25 years ago, partly to underscore this quality commitment to its customers, and today it is a major customer, buying a substantial number of rolling bearings every year, including certain special SKF products. "We tell our clients that we have a certain type of SKF rolling bearing, and the SKF name itself is reassuring," says Giorgio Silingardi.
The quality of the rolling bearings in a vibrating
motor is crucial to performance because of the enormous stresses to which the bearings are subjected and the increasingly sophisticated applications for which the motors are used. Giovanni Negri, SKF's application engineer, emphasizes that collaboration between the two companies is able to link Italvibras' needs – based on technical, commercial and production considerations – to SKF's capabilities. "We work together with them to satisfy their clients' needs," he says.
Today Giorgio Silingardi still heads Italvibras, aided by his sons. The company has grown to 105 employees and occupies a 20,000-square-metre facility in Sassuolo, including a second building purchased in 1996 and dedicated to assembly and production.
The company is optimistic about the future and has plans to expand its facility still more. "We believe in the future of vibrating motors," says Paolo Silingardi. "We have invested and will continue to invest to improve our quality and productivity."
Good vibrations will be producing excitations in Sassuolo for years to come.
---
The right rolling bearings for vibrating motors
Italvibras is considered a world leader in rotary electric vibrators, thanks in part to its quarter-century collaboration with SKF. A vibrating motor puts extra stresses on its rolling bearings, so if the latter are not both well designed and of excellent quality, they will not last long enough to satisfy clients' needs.
Italvibras uses a number of different SKF bearings to meet the needs of its clients in a wide range of industries and applications. The partnership between SKF and Italvibras is based on their collaboration to choose the most appropriate rolling bearings for each specific application. The rolling bearings range from deep groove ball bearings to cylindrical roller bearings.
The partnership between the two companies is also strengthened by a reliable supply chain, making sure that Italvibras has the bearings it needs when it needs them. SKF's sales and logistics support play an important role here.