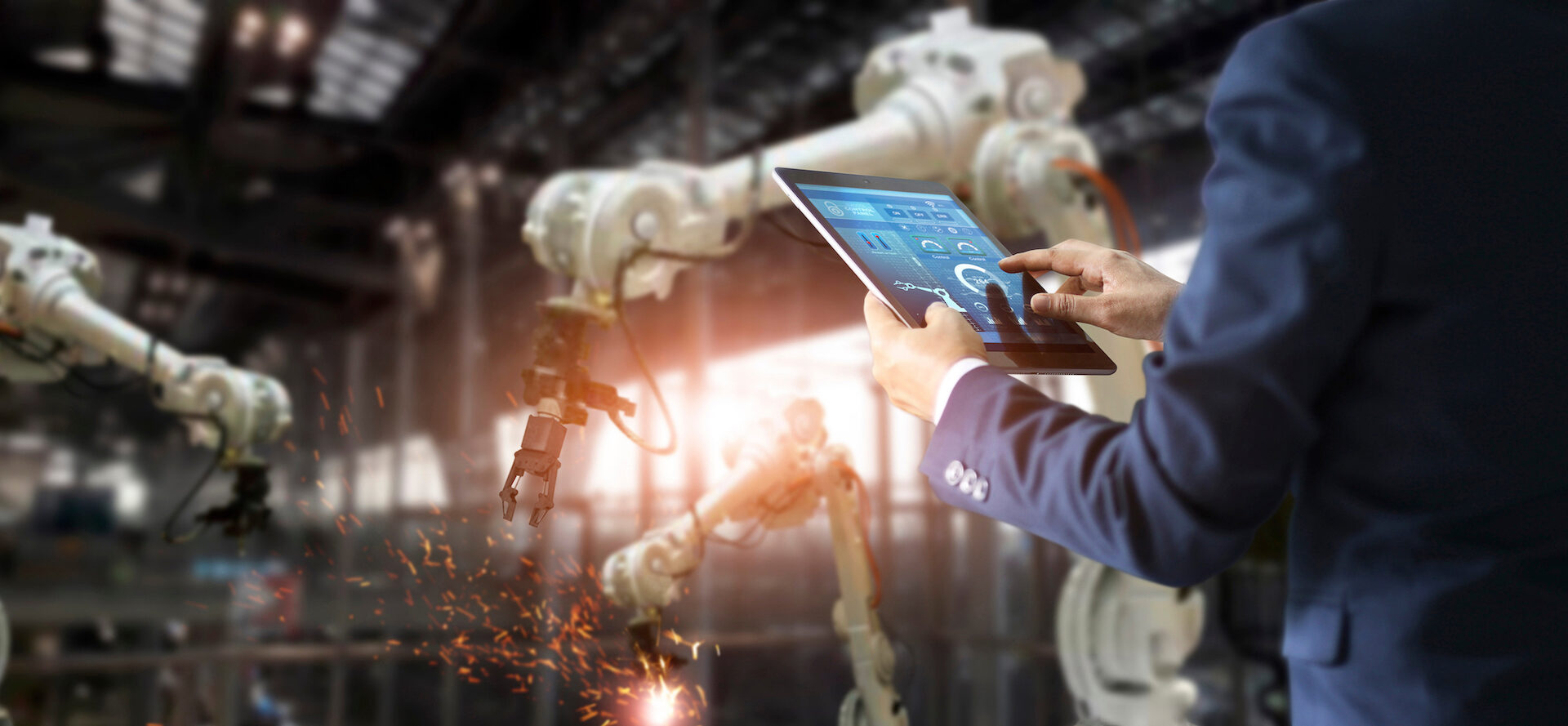 Summary
Keeping the heart in good shape
At the end of 1999, a ventilator in the dryer at CMPC's Talagante tissue paper plant was in serious need of service: its vibrations jeopardised production.
In-house technicians checked the device but could not determine exactly what had caused it to work improperly.
Independent experts were then summoned. But they could not pinpoint the root of the problem either. "They called us on Dec. 2," says Marcelo Atria, SKF Chilena applications engineer.
"It was a structural problem; the concrete platform on which the ventilator was lodged was cracked."
With the help of SKF Condition Monitoring instruments, an SKF team was able to gauge the damage to the concrete base and to suggest ways to fix it – in a single day.
Anders Holmgren, managing director of SKF Chilena, points to this as an example of the kind of work that SKF Service offers its customers. "Rolling bearings are the heart of a machine," he says "and our Condition Monitoring instruments produce a sort of electrocardiogram of the machine to help diagnose problems."
CMPC mainly buys spherical roller bearings and CR oil seals from SKF, and hires SKF Service when maintenance, repairs and checkups are required. Currently, CMPC's files include more than 4,000 items under the SKF keyword. Also, CMPC uses Explorer bearings, launched by SKF at the end of 1999, in its pulp and paper machinery.
Empresas CMPC is a key company in the Chilean industry – as well as a household name. Most Chileans have on some occasion used the company's newsprint, tissue paper or cardboard boxes.A significant portion of Chile's GNP was represented at Chilean pulp & paper manufacturer CMPC's 80th anniversary party, celebrated in March this year. From President Ricardo Lagos to CEOs of leading Chilean companies, everyone who is anyone in the upper echelons of Chile's business community was there.
But CMPC is not only a big name in VIP circles. It is also well known to the people on the street. CMPC manufactures pulp and paper products ranging from newsprint to nappies, tissue paper to cardboard boxes, and it's a rare Chilean who has not used the company's products. In the past decade, an increasing number of Latin Americans and people from other areas of the world joined the ranks of CMPC customers as the paper manufacturer became one of the first Chilean companies to expand beyond the country's borders and become an international player. Since the beginning of the 1990s, the company's sales have grown 3.6 times to 1.5 billion US dollars, and its products are now available in 55 countries.
According to Gonzalo García, CMPC general secretary and spokesman, the company began in 1920 as a small factory in Puente Alto, a village southeast of Santiago. Its annual output was 2,200 tonnes of paper. Over the years, however, CMPC has grown dramatically. It is now one of the largest companies in the Latin American pulp and paper industry, producing more than a million tonnes of pulp and paper products.
In the 1930s, the company became one of the pillars of Chile's industrial development. It quadrupled its output to quench domestic demand for wrapping paper and cardboard, and began generating hydroelectric power in order to have a reliable source of energy for its factories. World War II affected the supply of foreign pulp and machine parts, but nevertheless the company's owners, the Matte family, pushed to continue expanding to benefit from economies of scale. Thus, CMPC opened new paper production lines and bought up its competitors. By 1947, CMPC was operating 10 paper production units throughout the country.
In the 1950s, the company decided to manufacture its own paper pulp, and built a factory with a USD 20 million loan. García says the capacity of the pulp plant, located in southern Chile's Bío-Bío forest region, was far larger than domestic demand, so in 1958 the company began exporting newsprint to Argentina, Bolivia, Ecuador, Paraguay, Peru and Uruguay. A year later, a second pulp factory was inaugurated in Laja, situated in the same region as Bío-Bío. Its annual output of 70,000 tonnes of pine pulp marked the beginning of Chile's forestry business – today a staple component of its GNP.
The 1960 earthquake that caused widespread damage in central and southern Chile interrupted production at three plants, but investment plans continued under the leadership of Arturo Matte Larraín and Jorge Alessandri Rodríguez. The latter became president of Chile in the early 1960s.
In 1965, the company began producing tissue paper at its Puente Alto factory and an expansion at the Laja plant helped boost pulp output to 200,000 tonnes yearly. The early 1970s were politically restless years in Chile. CMPC had a hard time keeping production lines running as the government wanted to expropriate private business and the economy suffered from high inflation.
International commerce became freer in the 1980s and the Chilean economy grew an average 7 percent yearly between 1984 and 1997. Both factors catapulted many Chilean companies into other South American markets, and even beyond. According to García, CMPC focused on the production of pulp and paper for the domestic and foreign markets, as well as on the manufacturing of paper products like nappies and facial tissue in Chile, Argentina and Peru.
In the early 1990s, CMPC also began exporting high-quality wood to the United States and Britain. Exports to other markets in the Americas, Europe, Asia and the rest of the world followed.
Hurdles along the way
In 1995, due to limited supply, the pulp price skyrocketed to an average of USD 809 per tonne – a historic high – from an average of USD 500 in the previous year. However, that did not last long as many pulp manufacturers rushed to boost production. The price of this commodity soon began a nosedive that hit bottom in 1998 at an average price of USD 400 – at times even lower.
In order to counteract such unfavourable market conditions, García says CMPC focused on reducing costs, further decentralising and restructuring its operations and focusing on its most profitable products. It discontinued the in-house generation of hydroelectric power.
In 1999, the pulp price rose to an average of USD 413 per tonne, and this year's forecasts call for average trading of about USD 550, says María Teresa Arana, head of Corma's research department, Chile's wood products trade association.
Despite the economic slowdown that affected Chile in 1998-1999 (a backlash from the Asian financial crisis), CMPC did not suffer significantly. Sixty-three percent of its 1999 sales were made in international markets. "The income level in the domestic economy has a limited impact on CMPC's results," García explains. "Part of the domestic demand can be replaced with exports to other markets."
Meanwhile, domestic sales face keen competition from lumber, pulp and paper giants such as International Paper, Georgia Pacific, Stora-Enzo, Kimberly Clark, Asia Pacific Resources, Arauco and Aracruz.
Today the company employs about 10,000 people and annually produces about 1 million tonnes of pulp and 750,000 tonnes of paper. Last year's sales were USD 1.2 billion, and the profit was USD 80.3 million. Pulp and paper product exports jumped 25 percent in 1998 and 1999, as pulp price picked up and output increased.
As the Chilean economy slowly recovers, CMPC's strategy for the coming decade is based on a portfolio of projects, such as the addition of a machine to produce corrugated paper from recycled paper in the Puente Alto plant, the expansion of the Maule paper card plant in central Chile, and the modernisation and operational improvement of the company's pulp plants.
Further down the line, there are plans to install two new pulp production lines, one in Chile and the other in Argentina. García said this will enable CMPC to double its annual pulp output to two million tonnes.
Cristóbal Edwards
a journalist based in Santiago
photos Cristóbal Edwards and CMPC