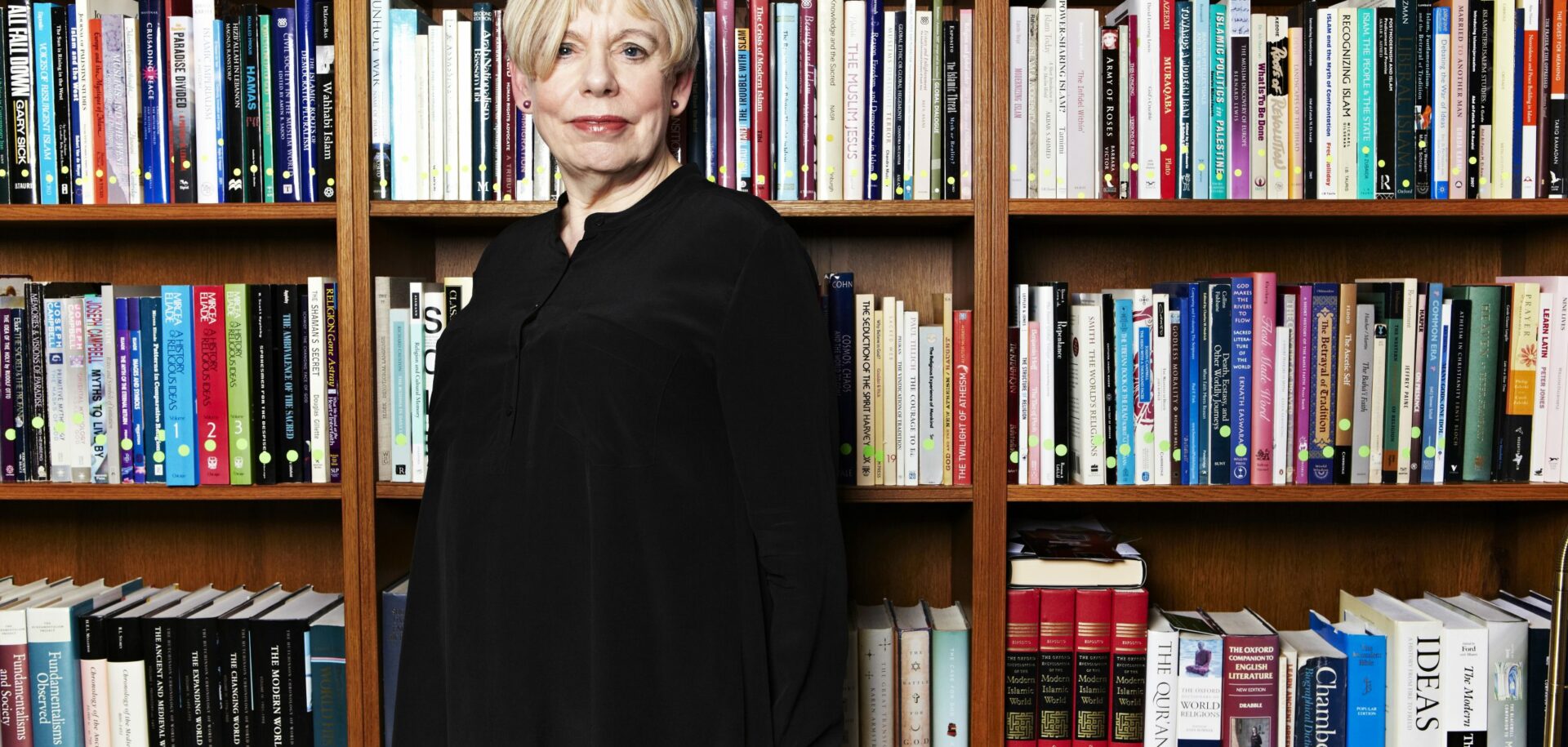 A passion for compassion
TED prizewinner Karen Armstrong's unlikely life path has brought her to where she is today, working to bring the Charter for Compassion to schools, businesses, religious communities and cities all over world.
Some who succeed in their chosen fields have life plans, career goals and annual targets. For Karen Armstrong, an award-winning British writer, broadcaster and commentator, there has been no grand strategy. She grew up bored by the Catholic Mass, yet became a nun. She detests writing, but she has written more than 20 books on comparative religion. She is highly regarded in several countries, including the United States and Pakistan, but she hasn't experienced the same levels of recognition and success in her homeland. Yet there is certainly a strategy behind her latest, highly ambitious project, bringing people of all faiths – or no faith – together in a declared commitment, the Charter for Compassion.
The Charter for Compassion
Established:
2009
Signatories:
91,529 at the time of this writing, with support from 30 leading interfaith organizations
Languages:
More than 30
Offshoots:
The charter has inspired a Network of Compassionate Schools in Pakistan and a Compassionate Cities programme that offers support to municipalities that make a formal commitment to compassion (eight cities are currently Compassionate Cities; 75 more are under consideration). Compassionate Action Network (CAN) International is the organization set up to administer Compassionate Cities. It is currently planning programmes for businesses as well.
Website:
www.charterforcompassion.org
Recalling her childhood in England, Armstrong says there was no hint of how her life would unfold. Her decision at age 17 to become a nun took family and friends by surprise. "It was part of my adolescent rebellion, and my parents were appalled," she explains. "I was idealistic. I wanted a purer kind of life than I could see around me."
After seven years of life as a nun, Armstrong left the sisterhood, deciding that she wanted "nothing to do with religion." There followed what she describes as "a series of career disasters" – an abortive attempt at being an academic at Oxford, a teaching career cut short by epilepsy and a stint as a television presenter, which came to an abrupt halt when her employers were found to have embezzled funds. It was after these experiences, she says, that her attitudes about life and religion changed. For the first time in decades, she "was in silence" – a period of intense reflection and study, which enabled her to learn about various religious traditions.
Age:
67
Nationality:
British
Favourite city:
London
Most influential book read:
Faith and Belief
, by Wilfred Cantwell Smith
Armstrong's first book, Through the Narrow Gate, published in 1982, recounted her experiences as a nun. She followed it with a list of titles, including Muhammad: A Biography of the Prophet, A History of God and, most recently, Twelve Steps to a Compassionate Life.
In 2008, Armstrong's work came to the attention of TED (Technology, Entertainment and Design), a non-profit organization dedicated to "ideas worth spreading." TED's popular 18-minute programmes have a dedicated following online; the videos on TED's YouTube channel have attracted almost 110 million views.
The TED Prize is designed to leverage the TED community's wealth of talent and resources. Winners receive 100,000 US dollars and are granted "one wish to change the world." Armstrong won the prize in 2008, and her wish was to create, launch and propagate the Charter for Compassion, written by representatives from an assortment of faiths.
Finalized in late 2009 and now signed by more than 91,000 people worldwide – including influential leaders in religion, politics and business – the charter aims to "restore compassion to the centre of morality and religion." It also calls for a "return to the ancient principle that any interpretation of scripture that breeds violence, hatred or disdain is illegitimate." When Armstrong isn't researching or writing her new book, she travels the world, spreading the charter's message and encouraging people to sign up.
Armstrong believes that compassion has a pivotal role to play in business, that the way a business treats its workers and customers is reflected in its annual results. "If you are a more authentic human being, you'll be better off in business," she says. "As [the financial crisis of] 2008 showed, it's not good business to leach money out of the community into your own pocket." The business community can also have a profound influence on politicians, creating a culture of commitment to compassion.
Armstrong still evidences the idealism of the teenager who left home to become a nun. "We can either go on selfishly and reproduce the mess we are seeing all around us," she says, "or we can work hard to emphasize the compassionate element in our tradition, be it religious or secular, and bring that to the fore. It's no good berating the misery in our world. We've got to do something about it."