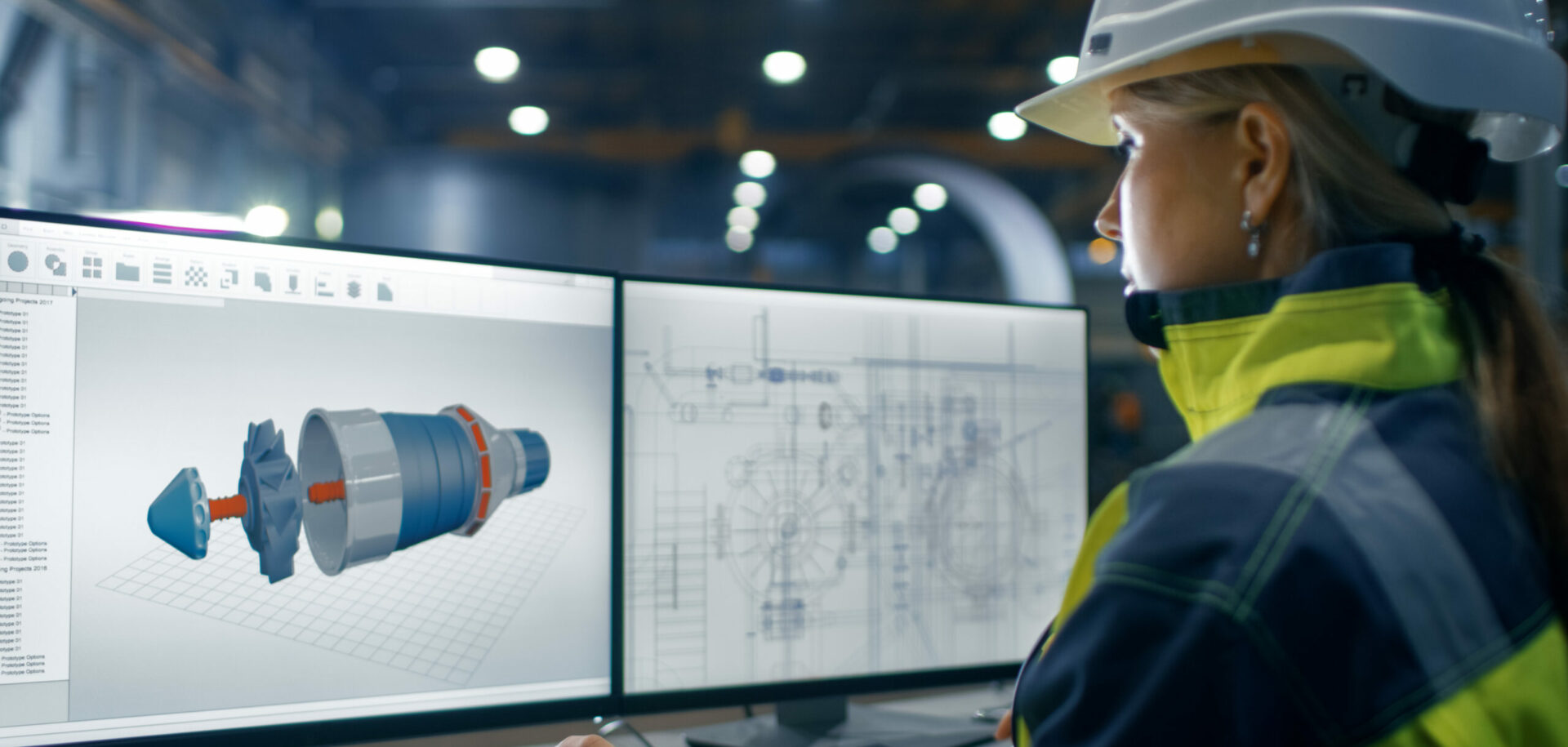 An eye on water
Fairbanks Morse has been a major player in the pump market since the industrial revolution. Now the company is turning its attention to products that can help alleviate the impending global water crisis.
If you live ina major US city, in all likelihood the water coming out of your tap has gone through a Fairbanks Morse pump at some stage in its journey through the system. The wastewater leaving your home probably met a Fairbanks Morse pump as well.
"From San Francisco to New York, most major cities use our pumps, pumping raw water into treatment plants and pumping treated water into the water distribution system," says Sam Wood, director of municipal sales at Fairbanks Morse.
The company traces its roots to 1830. In St Johns-bury, Vermont, brothers Erastus and Thaddeus Fairbanks operated a wagon-making shop and an iron foundry, patenting ploughs, cooling systems and other farming equipment. They called it the E & T Fairbanks Company.
The brothers' first breakthrough invention was a scale to weigh hemp and other farming goods. Until then, farmers had great difficulty proving the weight of their loads. The innovation is widely considered to have revolutionized commerce.
Charles Hosmer Morse, the "Morse" in the company name, started as an apprentice at Fairbanks in 1850 at the age of 17 and grew into the role of salesman and partner. In the 1870s, he moved the company into windmills and then into pump systems, which were then windmill attachments. By 1890 Morse had consolidated steam and internal combustion engines, windmills and a variety of pumps under the Fairbanks Morse name, at the same time building name recognition that was unparalleled in the industry.
"Fairbanks Morse is one of the surviving players of the industrial revolution," says Sam Wood. "Anything that rotated, we made it."
During World War II Fairbanks Morse designed and built engines for more than half of the US Navy's submarines.
In 1953Fairbanks Morse Pumps Division moved to its current location in Kansas City, Kansas, occupying 16 hectares that the Santa Fe Railways gave Fairbanks Morse in exchange for 10 locomotives.
The plant sits in an industrial section of western Kansas City, on the banks of the Kansas River in the geographic heart of the United States. Eighteen-wheeler trucks travel in and out of the area, creating a bustle of activity.
Throughout its history Fairbanks Morse has undergone expansions, divisions, mergers and buyouts. The industries that are most closely associated with the brand – pumps, engines and scales – now operate as divisions of different companies. Fairbanks Morse Engines, based in Beloit, Wisconsin, is now a company of EnPro Industries. Fairbanks Scales is based in Kansas City, Missouri, with manufacturing in two states, and Fairbanks Morse Pump has been a part of Pentair since 1997, a global 3 billion US dollar company with a focus on the water industry.
"Our business has grown a lot over the years," says Gary Warriner, manager of quality assurance. Warriner has been with the company for 32 years and is an avid collector of Fairbanks Morse memorabilia. His office is dotted with plaques, posters, pins and photographs, including an aerial view of the plant when the foundry and small pump hangar were still in operation.
Fairbanks Morse pumpsare used in power plants, breweries, steel mills, paper mills – all industries where there is a need to circulate water. The company's pumps service public works and industrial installations that include dry pit and submersible solids-handling, dry pit and submersible recessed impellers, vertical line shaft and submersible turbines, mixed-flow and axial-flow propeller pumps, horizontal and vertical split cases, a complete line of FM-approved and UL-listed fire pumps (both electric motor and diesel engine driven) and domestic jet and submersible well pumps. Lead times on orders range from two to four weeks to up to a year for the larger pumps.
2007 is gearing up to bring record sales for Fairbanks Morse. Early in the year the company won a 22 million US dollar contract to provide 11 water pumps for use in New Orleans, awarded by the Hurricane Protection Office division of the US Army Corps of Engineers. The pumps will provide 6.5 million litres per minute of extra pumping capacity at the 17th Street Canal in New Orleans, providing supplementary drainage for the city during the hurricane season. Each pump weighs more than 38.5 tonnes and is powered by a 1,100 kW diesel engine. Although the company has supplied pumps to New Orleans in the past, this is the first contract since Hurricane Katrina, Wood says.
The company plans to continue to grow in products that serve the water market. "We are developing new chopper and screw pumps that should be in production over the next two years," he says.
The impending water crisishas spurred the company to develop new ways to meet the need for clean water. "People take water for granted," says David Angelo, Fairbanks Morse's vice-president and general manager. "Even in the US, there is a shortage of potable water. For the most part, the public is simply not aware of the water issues in this country."
To help alleviate the situation, Fairbanks Morse is developing products such as pumps that will be used in reverse osmosis plants to treat brackish and salt water for reuse. Currently, the company has a contract with the city of Amman, Jordan, to provide these next generation pumps.
---
An enduring relationship

Fairbanks Morse Pump works closely with its clients, custom-making pumps to suit their needs. To that end, company engineers also work closely with their providers, including SKF, to ensure that all parts work together optimally.
"When we make changes to a design for a client, I usually talk to engineers at SKF to make sure I'm using the most suitable bearings for the pump we're building," says Ken Hoskins, engineering manager of the Pump Service Group at Fairbanks Morse Pump. Hoskins, a 43-year veteran at Fairbanks Morse Pump, says he values the close relationship with SKF.
SKF bearings provide stability to the pumps, enabling the shaft to rotate smoothly inside the casing as it powers the impeller.
SKF has supplied Fairbanks Morse with bearings since the early 20th century. "When SKF USA started in 1911, Fairbanks Morse was one of our first customers," says Wendy Earle, market communications project leader at SKF USA Inc. And an SKF advertisement published in 1928 showcases a machine with the Fairbanks Morse logo.
In addition to bearings, Fairbanks Morse Pump purchases SKF sealing solutions, says Lance Wadley, national account manager at SKF. "We are jointly working with engineering to offer Vogel centralized lubrication systems as a solution to increase pump performance and extend MTBF and decrease maintenance costs," he says.