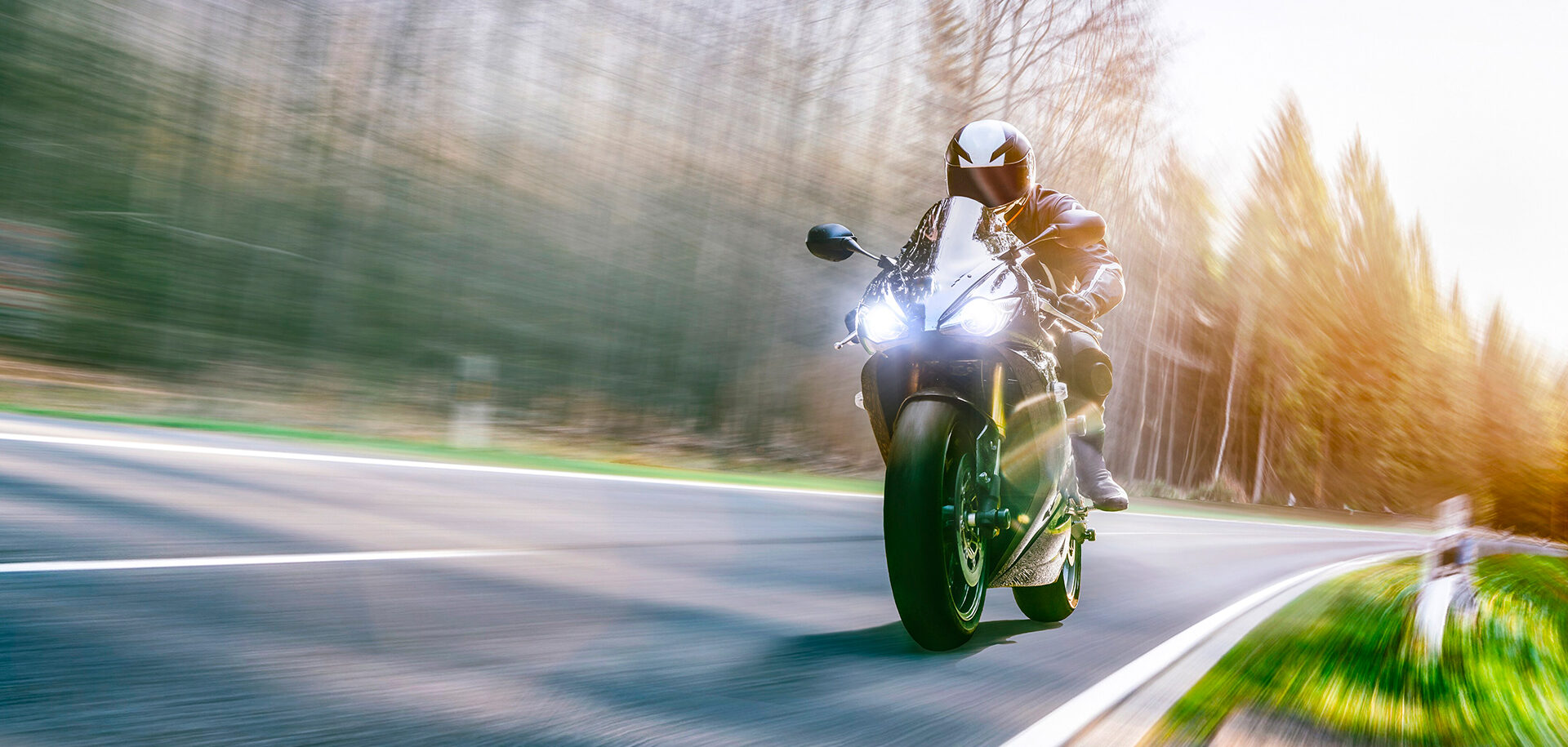 Bushing reduces need for maintenance on motorcycle front forks
SKF's composite fork bushing for motorcycle suspensions offers high strength and low friction, thanks to a combination of high-performance materials.
SKF has developed a composite bushing for motorcycle front suspensions (or forks) that reduces the need for maintenance. A combination of metals combined with a lubricating coating gives the bushing both mechanical strength and low friction.
This bushing helps to overcome the need for regular maintenance and cuts maintenance to a minimum,

Nicolas Berruet, business development manager at SKF.
"Motorcycle front forks typically require regular maintenance in order to ensure proper functionality," says Nicolas Berruet, business development manager at SKF. "This bushing helps to overcome that and cuts maintenance to a minimum."
Beyond reduced maintenance and low frictional properties under side load, the bushing offers a number of other benefits. These include:
High load-carrying capacity
Stability across a range of operating temperatures
Small operating clearance, allowing improved guidance
Dimensions marking for quick product identification
The steel body of the bushing gives it high mechanical strength, while a PTFE (polytetrafluoroethylene)-based self-lubricating sliding layer imparts low friction. To protect the bearings from corrosion, the steel backing is copper-plated. In addition, a thin intermediate bronze layer creates a strong bond between the backing and the sliding surfaces. This helps to dissipate the heat that is generated during operation.
The PTFE-based sliding surface reduces friction, helping to deliver a smooth ride. During a short run phase, some PTFE material will transfer from the sliding contact surface to the counter face. This material transfer gives the bushing its characteristic low-friction, low-wear properties.
The fork bushings are supplied as a kit, which allows one fork leg to be serviced completely . The current SKF bushing range is aimed at premium motorcycle applications across the world and is used by OEMs, after-market service centres and end users.
The product was first launched at the EICMA trade show, which was held in Milan, Italy, in November 2022.