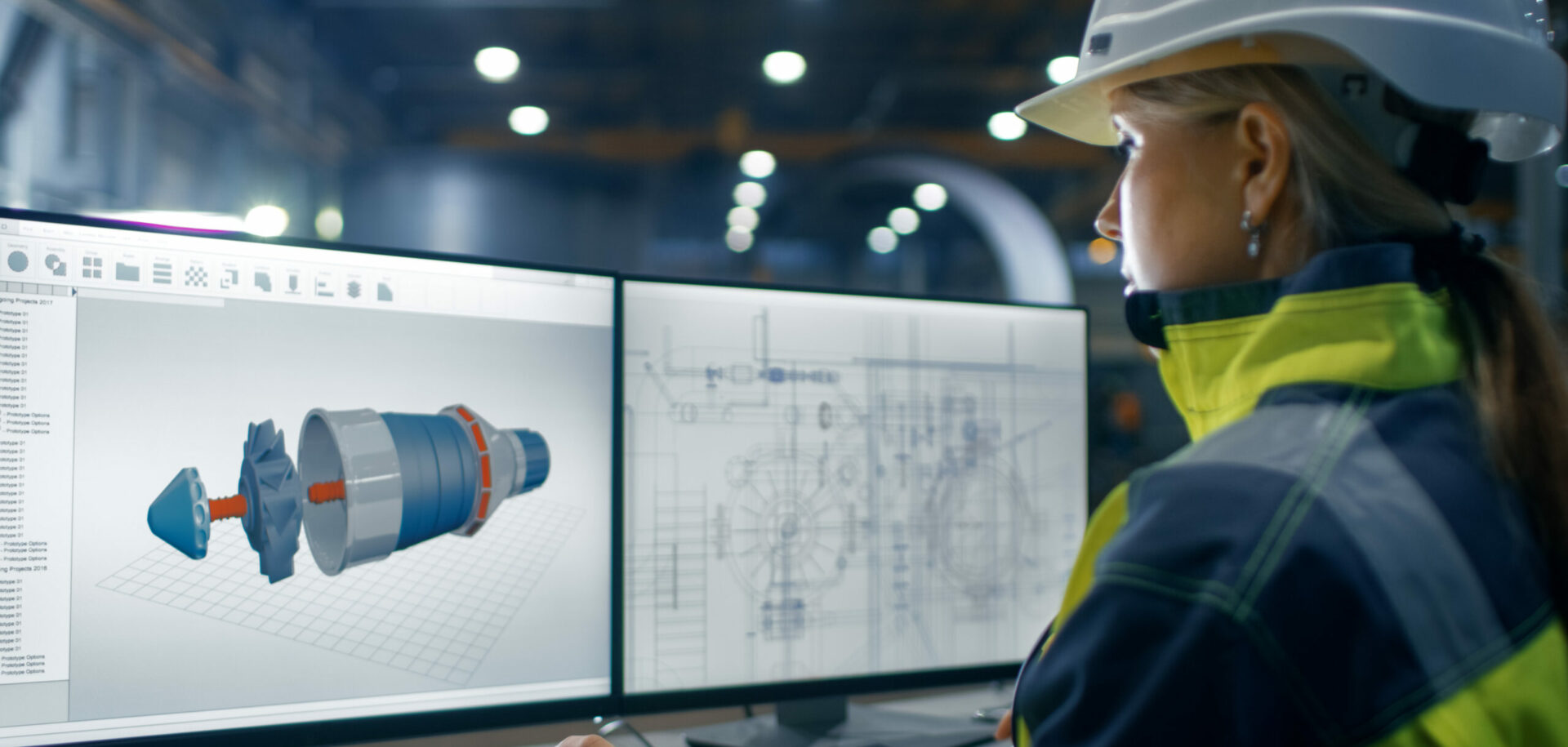 Condition monitoring improves machine productivity
New approaches to diagnosing the health of machinery and bearings is revolutionizing the way industry looks at maintenance activities.Facing the challenge of increasing production while reducing costs, today's maintenance professional is turning to condition monitoring to succeed in this intensely competitive environment.
New approaches to diagnosing the health of machinery and bearings is revolutionizing the way industry looks at maintenance activities.Facing the challenge of increasing production while reducing costs, today's maintenance professional is turning to condition monitoring to succeed in this intensely competitive environment.
Encouraged by its successes in a wide range of applications û from turbine protection to monitoring of bearings in paper-making machines, SKF Condition Monitoring in San Diego, California is enhancing and designing products with a clear eye toward the future û and a keen understanding of what the customer of tomorrow will need to compete in the global arena.
The future at hand
In the not so distant past, maintenance people practiced 'run to failure' maintenance. Machinery would not be maintained until it broke down, halting production and resulting in the loss of hundreds of thousands of dollars. To reduce this exposure, many plants adopted 'preventive' maintenance. This practice requires the scheduled replacement of parts (worn or not) at pre-determined intervals. The difficulty with this method lies in the fact that often, working components are replaced, while many times, damage is done in the process of rebuilding.
Condition monitoring very simply, means keeping careful watch of machinery and the components within, to detect the onset of changes which can signal a breakdown. Once aware of such conditions, the maintenance professional can take appropriate actions to address the problem, even determining a time frame within which maintenance must be scheduled to avoid a disruption to production.
This careful watch is done with a combination of hardware and software. Sensors convert mechanical energy to electrical signals, instrument collect, store and decode machine parameters such as vibration, temperature, lubrication and more, then companion software, assists the user in putting all of the information together to assess machine condition.
New technology in electronics and computer science now enable maintenance professionals to gather and process extensive amounts of data, and to more accurately determine machine condition. Advances in signal processing technology such as acceleration enveloping, and SEE (Spectral Emitted Energy) enable the filtering of signals masked by ordinary machine noise. Application-oriented advances like Multi-Parameter Monitoring improves the reliability of machinery analysis.
What industries are now discovering, is that the implications of such technological capabilities are far reaching and offer solutions not only for increasing productivity, but reducing overall costs, improving plant safety, and even enhancing product quality.
Improving paper quality
At KNP Paper in Maastricht, the Netherlands, SKF Condition Monitoring installed a Multilog Local Monitoring System to monitor the KNP paper-making machine and the condition of the bearings. The system includes one local monitoring unit (LMU) with eight accelerometers (sensors) in the press section, where absorbent felts reduce the paper's water content from 80 to 50 percent. Another 14 LMUs are located in the dryer section. All of the LMUs connect to a PC via a cable. PRISM2 data collection and analysis software is used to store, process and analyze the data provided by Multilog.
George Habets, the condition-based maintenance engineer who runs the operation at KNP, has been able to use the Multilog system effectively to detect problems with the bearings in the dryer section, and again, with the felt in the press section. In this specific instance, SKF Condition Monitoring's Andre Smulders worked with Habets in applying the Multi-Parameter measurement techniques to help identify press section problems that were resulting in paper quality degradation (represented as scallops or depressions in the paper). With Multilog, it was possible to detect felt seam discontinuity and roll flat spots. Due to the results obtained, the felt was replaced and the paper machine operation continued with a considerable improvement in paper quality.
"Our machine runs nearly 24 hours a day, every day," says Habets. Condition monitoring lets the company schedule the necessary maintenance. "Tearing down the machine to do an overall check would take longer. And that" says Habets, "results in lost production, time and profit."
Cutting edge software brings it all together
Such cutting edge condition monitoring comprises comprehensive 'integrated' programs or systems, like the one at KNP which may also combine hardware and software for protection and surveillance monitoring of both critical and balance of plant machinery. The goal is to integrate and monitor the entire maintenance process to attain the most powerful results. A 'Factory of the Future' will incorporate a complete picture of plant operation through a 'Supervisory Control and Data Acquisition' system, where all plantwide processes are merged and monitored.
The key to this powerful approach is software. And SKF condition monitoring is well underway in developing several of the most important software packages to hit the marketplace. These include PRISM4 Pro Knowledge-Based System for condition monitoring and LubriScan Oil Analysis Software.
All based on Microsoft Windows, the programs drastically simplify the maintenance analysis process, enabling users to look at data to analyze and diagnose machinery problems, as well as create and define reports from a multitude of sources. A common database means programs easily interface with one another, and an open architecture enables use of PRISM4software with many of today's most popular condition monitoring hardware.
A ticket to the information superhighway
Despite the increasing ease of using and applying the technology, SKF Condition Monitoring is committed to the necessity of service both now and in the future. Installation Assistance, Training and Certification, and Analysis and Diagnostic support will continue to be key facets of any SKF program. One of SKF Condition Monitoring's newest services even offers a ticket to the Information Superhighway, StarLink Remote Analysis Services offers users expert machinery analysis and diagnostic assistance through a PC/Modem. Data is collected, uploaded to a PC, then transmitted to StarLink for analysis. Reports are sent back to the user detailing recommended actions for problems identified. This makes starting and operating an effective condition monitoring program even easier for plants with limited capital and small maintenance staffs.
Recent successes around the globe
SKF Condition Monitoring has achieved worldwide recognition and customer acceptance with the implementation of a number of major new projects around the globe. From refurbishing the Russian Pipeline to the rebuild of a Mexican nuclear power plant to a newly built refinery in Thailand. Each of these include a 'fully integrated' systems approach to condition monitoring, including protection and surveillance monitoring.
Mary Ann Ford ,
SKF Condition Monitoring ,
San Diego, USA