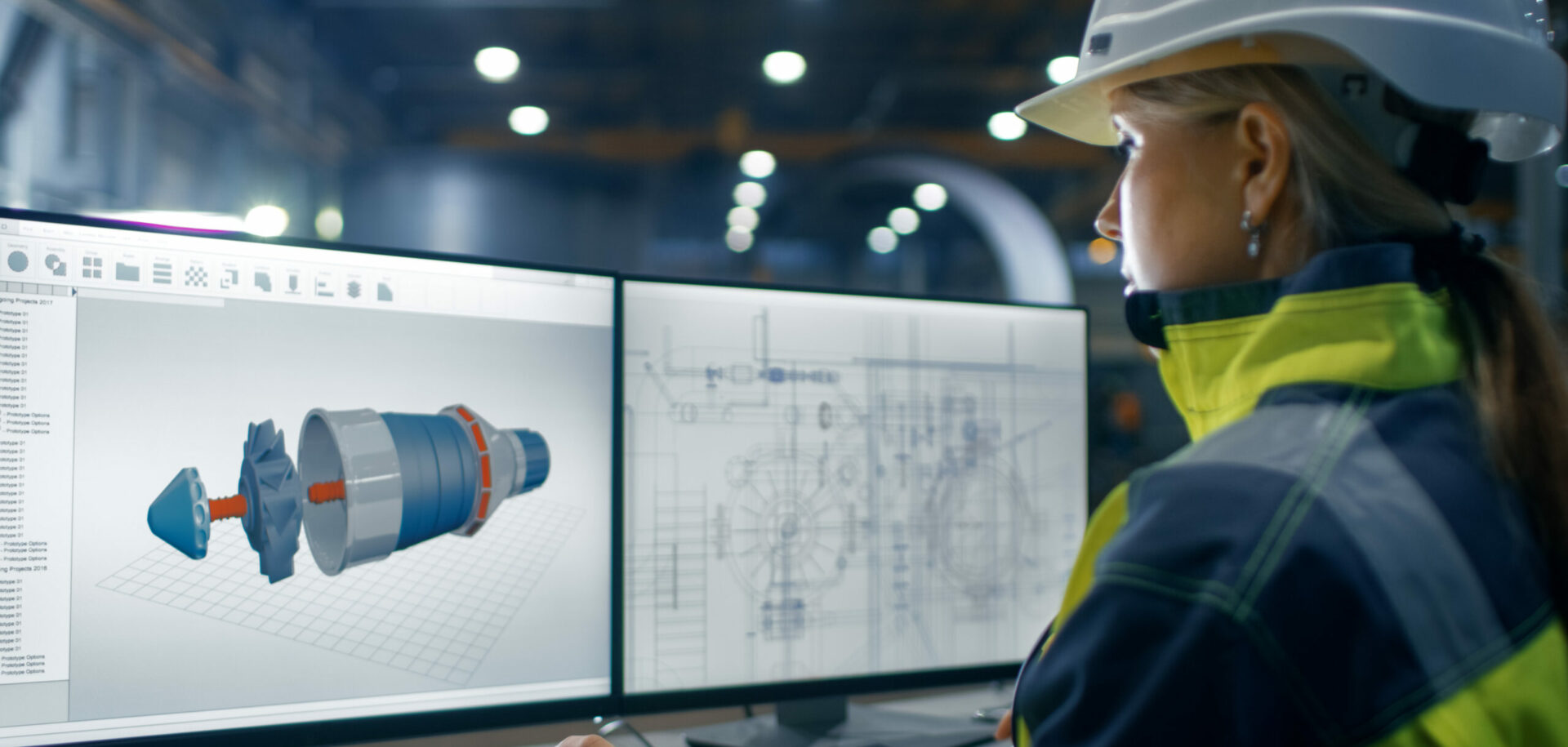 Summary
Bearings for Felicia and Octavia
SKF Loziska, a. s., the SKF subsidiary in the Czech Republic, delivers taper roller bearings to Czech company Lucas Varity, an integrated supplier of Škoda Auto. These are used on the rear axles of Škoda's Felicia models. The Felicia's starter motor and alternator also contain deep groove ball bearings from SKF. In 1999, Škoda Auto plans to produce 250,000 Felicia cars.
SKF Loziska also delivers idler pulleys used in the turbo diesel engines of Škoda's Octavia cars. SKF employs 45 people in the Czech Republic. 1999 marks the company's 80th year of doing business there.
Volkswagen, Škoda Auto's parent company, is a key account customer for the whole SKF group. Volkswagen's strategy of building cars on common platforms means that SKF currently delivers bearings to several different car models (including Volkswagen, Audi, Seat and Škoda) built on the same platform. In general, SKF bearings can be found in wheel hubs, engines, transmissions, chassis and electrical modules such as fans and alternators.
High-quality driving performance at budget prices. That's how the cars from Škoda Auto made their remarkable comeback on the road.The global car industry isn't immune to potholes, switchbacks, treacherous curves and dangerous detours. But Czech carmaker Škoda Auto seems to have avoided these pitfalls. Škoda Auto was speeded up in 1991 by Germany's Volkswagen Group, and hasn't stopped accelerating since.
In 63 countries (excluding the United States, Canada and Japan), Škoda Auto's range of Felicia and Octavia cars have captured a market segment only dreamed about by other car manufacturers. A string of motor industry awards testify to Škoda Auto's niche – high-quality driving performance at budget prices.
"We have the widest product line ever," says John Waugh, a Škoda dealer in Britain, Škoda Auto's fourth biggest export market after Germany, Poland and Italy. "Škoda has something for everyone. Even a convertible pickup – the 75 horsepower, four-cylinder Felicia Fun – for those who want a workhorse with a little panache."
Škoda Auto has its headquarters and main manufacturing facilities in Mladá Boleslav (pop. 50,000), 55 kilometres northeast of Prague. A kind of Czech Detroit, Mladá Boleslav is the cultural, historical and industrial centre of northeast Bohemia, a region of the Czech Republic.
Two additional plants in the Czech Republic, in Vrchlabi and Kvasiny, and a plant in Poznan, Poland, produce Škoda's Felicia series. The Felicia is also manufactured in Sarajevo, Bosnia, by the newly founded Sarajevo Volkswagen Company, although in a SKD (semi-knocked down) version assembled from a kit.
Robust growth
Until the early 1990s, Škoda Auto was a state-owned, cash-strapped enterprise. Today, it is a lean, modern and profitable car manufacturer – a privatisation showcase.
Volkswagen paid 1.4 billion German marks (US$758 million) to acquire a 70-percent stake in Škoda Auto in 1991. That year, the company made 180,000 cars, mainly for eastern markets. In 1998, after a hefty investment of DM 2.4 billion (a further DM 3.4 billion is earmarked over the next three years) Škoda Auto delivered 400,000 cars to markets all over the world. By 2000, Škoda Auto's goal is to produce 500,000 automobiles.
Today, with 22,000 people on the payroll, Škoda Auto is the Czech Republic's biggest employer. The company is also the country's biggest exporter, accounting for 9.4 percent of total exports. Since 1991, turnover has increased sevenfold from 15.1 billion Czech koruna to CSK 105.7 billion (US$3.1 billion) in 1998.
"Our policy is to make robust cars with good value for money as close to the next market segment as possible," says Škoda Auto's official spokesman Milan Smutny, referring to how the entire car market is divided according to size and prize.
Volkswagen's intention when it acquired Škoda Auto was to gain a foothold in the eastern European markets, which were then expected to grow rapidly. That, however, didn't happen. A planned joint venture to build cars in Russia has been put on hold. Domestic car sales in the Czech Republic were down almost 18 percent in 1998, due to economic recession. The company was able to turn around, however, thanks in part to its success on export markets in western Europe.
"The product quality is there. The product performance is there. Everything is in place," says Škoda Auto's Marketing Director Alfred E. Rieck, who is currently working to harmonise the Škoda message around the world. "We are no longer a small Czech player. We are an international top-quality manufacturer with one message and one brand for one world."
Common platforms
The Felicia series, introduced in 1994, was the first new model developed by Škoda Auto since the company was taken over by Volkswagen. It is targeted to the lower medium-range market. Felicia sedans, station wagons and pickups are available with one diesel and three gasoline Volkswagen engine options. The Felicia, which replaced the Škoda Favorit model from 1987, is itself due to be replaced by a newer model in a few years.
But it was the more upscale and mid-class Octavia series, launched in 1996, that anchored the Škoda brand around the world, says Rieck. The first Škoda car built on Volkswagen's common platform, the Octavia looks like a Škoda but has various Volkswagen engines. "The Octavia changed the Škoda brand immensely," he says.
The Volkswagen Group, the world's third biggest car maker, owns such varied brands as Audi, Bentley and Spain's Seat. To realise economies of scale and to keep development costs down, Volkswagen refined and developed the concept of common platforms. This means that the mechanical and structural components under the chassis are identical in a Czech-made Škoda Octavia, or a German-made Audi, Golf or Volkswagen's new Beetle. Body styles and marketing are what preserve the individual brand.
"The standardisation that a common platform allows generates cost savings that can be ploughed into developing new car models," says Peter Wells, a research fellow at the Centre for Automotive Industry Research at the Cardiff Business School in England. "But my concern for Volkswagen is whether this is growth at the expense of competitors or of other carmakers within the Volkswagen Group. Either way, Škoda has been a tremendous success story."
Engineering tradition
It was thanks to Volkswagen's management expertise, marketing know-how and technological prowess that Škoda Auto's turnaround was possible. But Volkswagen's industrial might aside, Škoda Auto's long tradition of engineering can't be overlooked.
The history of Škoda Auto dates back to 1895 when Václav Laurin, a mechanic, and Václav Klement, a bookseller, began to manufacture the Slavia bicycle in Mladá Boleslav. Motorcycles were next, and at the turn of the century the first attempts were made to manufacture automobiles. In 1905, their first model, the Voiturette, became a sales success at home and abroad.
In 1925, Laurin & Klement merged with the Škoda works in Pilsen, which today still makes buses, trucks and agricultural machines. Škoda Auto was spun off in the late 1940s when it became Czechoslovakia's monopolistic car maker. In the 1950s and 1960s Škoda Auto churned out such models as the Tudor, the Spartak, the Babetta and even an early version of the Octavia, becoming the only automobile manufacturer in the Eastern Bloc to offer product variety at Western standards.
Integrated supplies
Turning Škoda Auto into a world-renowned brand name didn't happen overnight. To become globally competitive, Škoda Auto first had to re-engineer its relationships with local suppliers.
"Doubling production to 400,000 cars meant a dramatic increase in suppliers," says Achim Rauber, manager of Škoda Auto's logistics department. "The situation in 1991 and '92 was that 66 percent of our suppliers were C graded. Today, the opposite is true: More than 70 percent are A graded. This means that Škoda Auto isn't just responsible for purchasing for Škoda Auto in central and eastern Europe, but for the whole Volkswagen Group as well."
The next step was to bring some of the suppliers in-house. To do this, Škoda Auto built a brand-new modular factory in 1996 in Mladá Boleslav to assemble the Octavia line of cars. High-tech and airy, the new plant consists of numerous smaller production lines on which modules are assembled. These production lines flow directly into the main assembly line.
"What we did here was to integrate our suppliers into the factory," says Rauber. "They are building their parts next to our cars and giving us a complete door or a fully assembled dashboard exactly when we need them."
Alexander Farnsworth
a feature writer based in Stockholm
photos Alexander Farnsworth