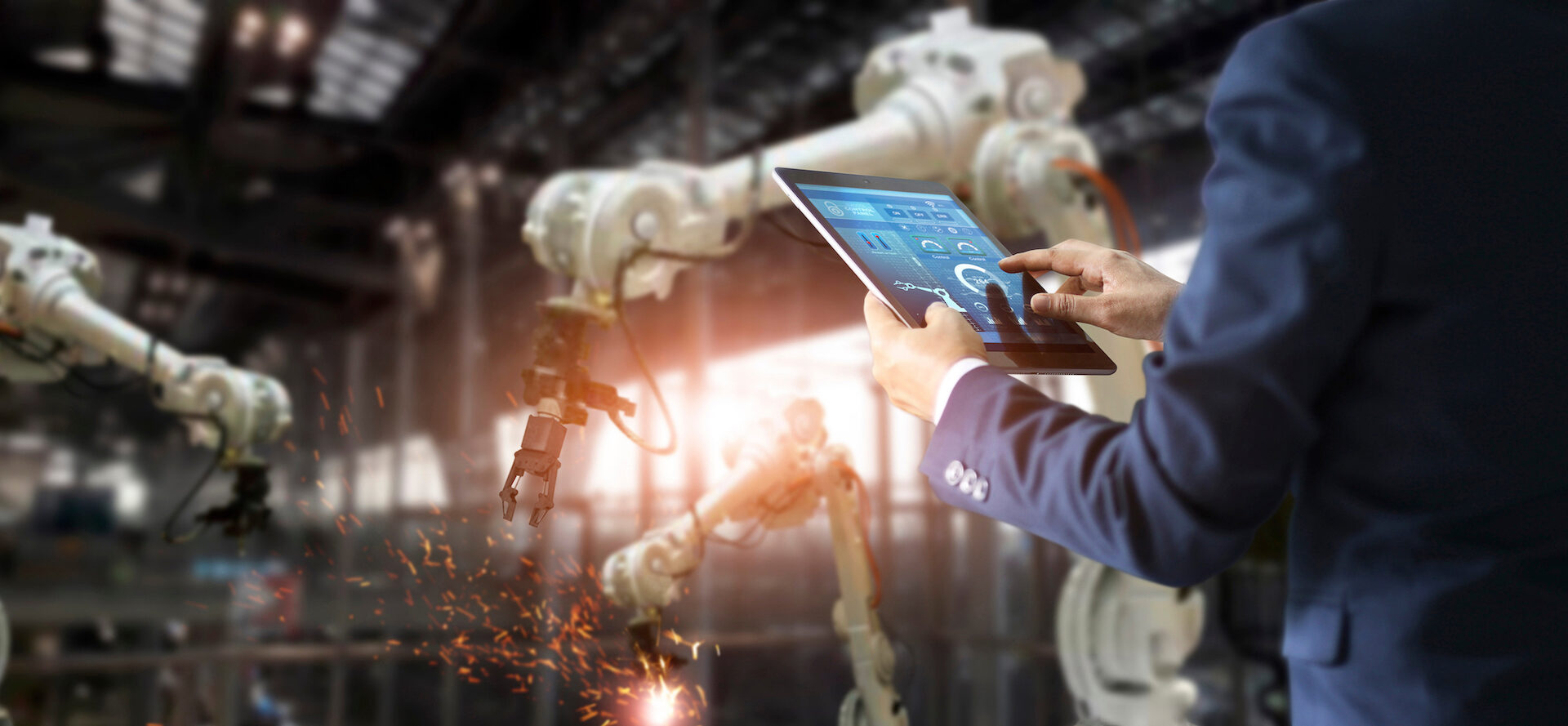 Diagnosing dental decay
A young Scottish high-technology company has developed a groundbreaking diagnostic tool for dentists. It provides greater accuracy and also makes harmful X-rays redundant.
A young Scottish high-technology company has developed a groundbreaking diagnostic tool for dentists. It provides greater accuracy and also makes harmful X-rays redundant.
Dental caries plague peopleall over the world, and with 170,000 dentists in the United States, 280,000 in Europe and about 1 million in total worldwide, there is a significant market opportunity for anyone who can contribute to the easing of the pain. Estimates suggest that the market for dental equipment and supplies in the US alone reached 3 billion dollars in 2003.
IDMoS Plc, a high-technology start-up company located at the Technology Park in Dundee, Scotland, has developed novel medical equipment that aids in the diagnosis and monitoring of clinical diseases. In October 2007 the company launched its first two products, CarieScan and CarieScan Plus, for detecting dental caries (decay) and provision of a meaningful patient database. IDMoS is now building an inter-national distribution network to support its ambitious growth programme. Target market segments include software, dental equipment and supplies.
The CarieScan device has been developed to provide a more accurate method of detection and monitoring of dental caries than either X-ray radiography or conventional visual assessment. The system is comfortable for both the user and patient, and there is no exposure to harmful X-rays, so it is applicable in a wider range of patients.
Change from restoration to prevention is becoming adopted worldwide. As a diagnostic system, the CarieScan device has greater than 92 percent accuracy. There are very few false positives or false negatives, and it has the ability for early detection. Dentists have a tool to improve decay management and reduce the risk of misdiagnosis.
The idea for the dental products came out of research conducted over a 10-year period at two Scottish universities, St Andrews (School of Chemistry) and Dundee (Dental School), using a technique called electrochemical impedance spectroscopy. Also known as AC impedance spectroscopy, this technique has wide potential in the field of materials characterization. It is routinely used in the characterization of coatings, batteries, fuel cells and corrosion phenomena. It is also used in the investigation of ion diffusion across membranes, the study of semiconductor interfaces and biomedical applications.
The AC impedance techniquemeasurement relies on the application of a small-amplitude sinusoidal voltage across a tooth while monitoring the sinusoidal current passed as a result of the perturbation. Like DC resistance, impedance is a measure of the ability of a circuit to resist the flow of charge. The response waveform is measured and the impedance calculated by a transfer function. By applying multiple frequencies, a spectrum of impedance data is given. The interpretation of this data lies at the heart of CarieScan.
The dental applications have been developed by electrochemical scientists in conjunction with internationally recognized dental and caries diagnosis experts Professor Nigel Pitts and Dr Chris Longbottom, both co-founding directors of the company. Together they have more than 25 years of experience in clinical diagnostics and preventive clinical management and have made significant contributions in the field of dental cariology.
IDMoS Dental Systems Ltd, now a group company of IDMoS Plc, was formed in 2001. From its location at the Technology Park in Dundee the company has access to resources at both universities and retains close links with the Dundee Dental Hospital and School and the Centre for Clinical Innovations in the Faculty of Medicine. The company also employs experienced scientists with multidiscip-linary backgrounds in applications in the physical sciences, particularly in electrochemistry and bio-impedance.
Dr Alasdair Christie, head of development and operations at IDMoS, explains that the idea to apply the method to dental applications was initially funded at the universities to facilitate the clinical trial process for assessing the benefits of toothpaste. Having proven the concept, the idea to progress to a commercial system for caries diagnosis was born, and start-up capital of 5 million pounds (some 7 million euros) was raised through a listing on the London Stock Exchange's Alternative Investment Market in November 2004.
As well as buildingits dental business, Christie says, "the technology has applications outside the dental field, and we have already identified several opportun-ities that we plan to develop in due course. These include products to aid non-invasive diagnosis and monitoring of conditions such as osteoporosis and skin cancers."
---
The benefits of cooperation
AC impedance-based systems are generally extremely bulky and can weigh up to 30 kilograms when coupled with suitable medical interfaces. The IDMoS development team wanted to shrink the technology into a small, handheld system, and this is where SKF's Condition Monitoring Centre (CMC) in Livingston, Scotland, came into the picture.
CMC has more than 20 years of experience in portable instrument design. Originally a specialist manufacturer of handheld equipment for the noise and vibration monitoring of rotating machinery, the company was acquired by SKF in 2000.
"I first approached CMC, which offered a customizable technology platform, in early 1999," says Dr Alasdair Christie, head of development and operations at IDMoS. "The technology match fitted well. Their product already had the portable response capability, and a custom board enabled us to incorporate the source output and medical safety features. Modified embedded software enabled a custom platform with a specific end use to be developed."
One of the key issues for IDMoS, in choosing CMC as a development partner, was the fact that the company had both the technical expertise and knowledge as well as an understanding of the processes needed to take a product from development to production. SKF CMC Livingston contributed to the project by developing initial prototypes, using SKF's electronic, mechanical and in-house software design capabilities. A major part of the early development involved analysis of the signals generated by the scanning system for the dental caries application using a technique called "fast Fourier transform" (FFT) analysis.
Keith Hamilton, engineering manager at SKF CMC Livingston, notes, "We have a platform for cost-effective product development covering design to manufacture. We are a product centre for portable instrumentation. Because we develop our own products, we were able to save IDMoS time, risk and money."
Christie adds, "This partnership gives IDMoS the benefits of a larger company by utilizing an already-established infrastructure. We reduce the development risk by using a team with a proven track record, we reduce costs by not having to duplicate resources, and we reduce time-to-market by adapting existing technology."
Both companies worked together on the seven-stage process that took the product concept from marketing specifications to planning, design, implementation, product verification and testing through to pilot manufacturing and full release. "It's been a great project," Christie says. "It is an iterative pro-cess, and we've gained a lot from it."