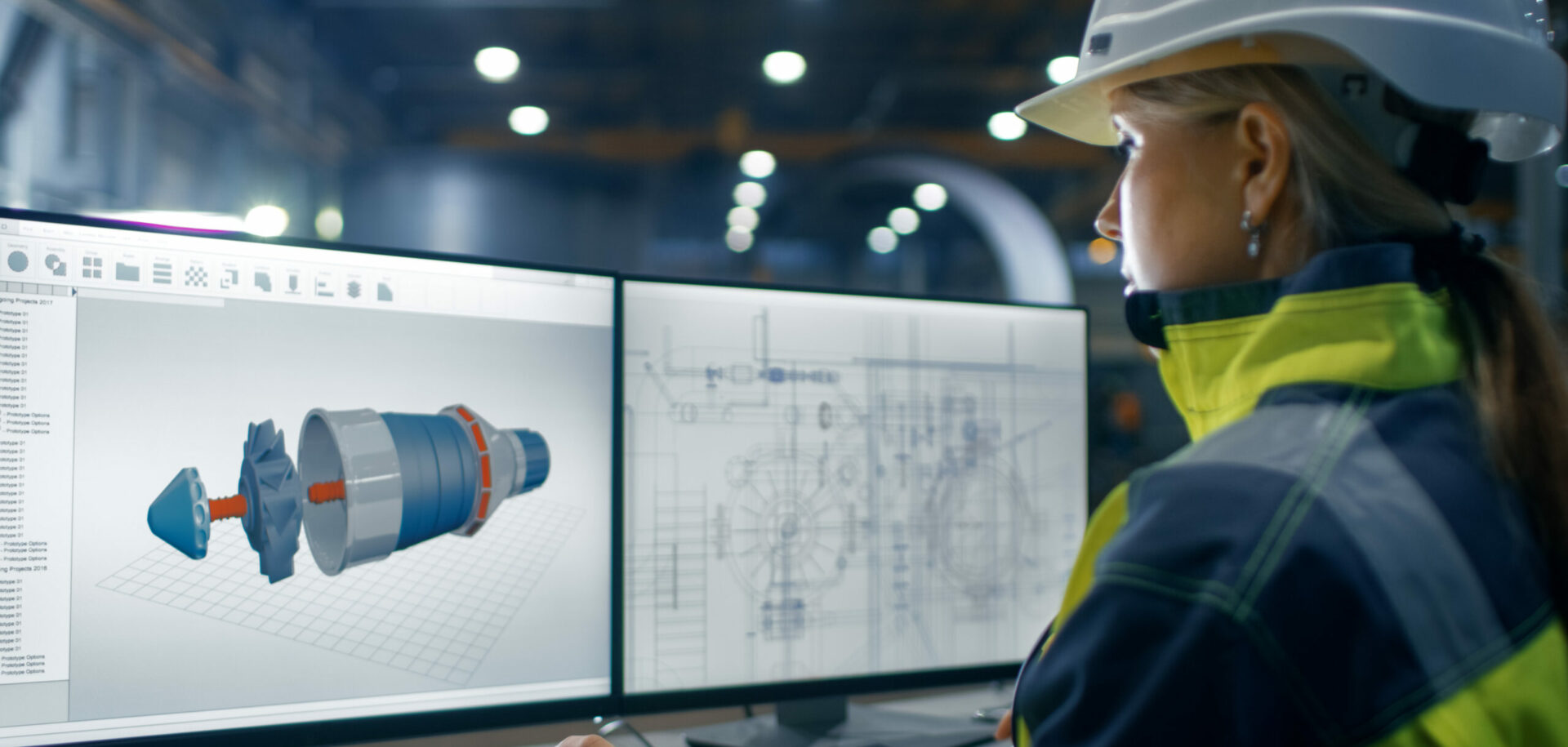 Summary
Furnished with actuators
Fleksibo has been making handicapped-accessible kitchens for more than 20 years with the use of hydraulic technology. But hydraulic systems, which use oil as a medium, are slow and noisy. In mid-2000, after a year of research and development, Fleksibo launched a new elevation system based on SKF actuator technology.
"Now it is simpler and works better," says Svein Endre Grönlund, founder of Fleksibo. "And we are the only ones who make a whole kitchen."
Specifically, Fleksibo's kitchen cabinets are outfitted with standard SKF CARE 33 actuators on both sides of a kitchen cabinet. The actuators include a standard gearbox and motor to elevate and lower kitchen cabinets. There are eight actuators per kitchen, each controlled by a Wibradom electrical box to ensure that the actuator operations are synchronised.
When you're dependent on a wheelchair, kitchen work can be difficult to do. Norwegian Fleksibo offers a solution to that problem.Preparing food in a Fleksibo kitchen, or washing up in front of a Fleksibo bathroom console, is a godsend for anyone who uses a wheelchair. This common household equipment looks ordinary, but it isn't.
Fleksibo, a small family-owned business in Balestrand, Norway, has been manufacturing kitchens – cupboards, sinks, drawers and bathroom consoles – since 1972, exclusively for the Norwegian market. Its products for the handicapped are ingeniously and ergonomically constructed, based on actuators instead of hydraulics, but they have yet to make a splash on the world market. The need is there, and the company is trying.
Fleksibo's Bergen showroom is full of enticing models, such as the Providence line – a modern, light ash-panelled corner-fitting kitchen with stainless steel grips, lots of bevelled glass in the cupboards, and a centrepiece stove set. Then there is the pine-and-tile Warwick model that has the homey feel of a farmhouse kitchen.
With certain modifications, all the kitchen models in the showroom can be made accessible for people who use a wheelchair. In other words, cupboards, cabinets, work surfaces, even the stovetop and sink can, at the press of a button, be lowered or elevated to accommodate someone in a wheelchair.
Additional handicapped-accommodating features: Trays inside the cabinets easily slide out, and all the water piping is made of flexible rubber instead of PVC pipe to allow for movement of the furniture parts. Nothing is out of reach.
There are other manufacturers of handicapped-accessible kitchen and bathroom equipment in Norway. Alternative solutions often include individual and hinged cabinets that can swing down off the wall, like a backhoe, to make them easy to reach.
"Fleksibo makes good-quality furniture for handicapped people, so that other people in the family can use it," says Brian Johnston from Norway's government- sponsored Technical Aid Centre in Bergen. The handicapped in Norway get governmental economic assistance to refit their homes for accessibility. In the case of Fleksibo, the customer pays for the actual cabinets in a kitchen or bathroom while the state pays for the technology behind making them accessible.
Complete package
"Fleksibo's bathroom console isn't one mechanism for the sink and one for the cupboard," says Johnston. "It is a complete wall-mounted and slimly designed package with ample legroom." Usually L-formed, Fleksibo's handicapped-accessible kitchens also have ample legroom under the sinks and stovetops. Unlike normal kitchens where cupboards are mounted on the walls, Fleksibo kitchens stand alone to reduce strain on interior walls. And to make things even easier, electrical outlets and switches are situated on the outside edge of the countertops.
"I've been in a wheelchair all my life," says Trond Langeland, 34, an enthusiastic father of two, who recently purchased a Fleksibo kitchen and bathroom console. "I never did much cooking until now. The main reasons I chose Fleksibo are that it's made me much more independent and it looks and works like a normal kitchen for the rest of the family. It doesn't have an institutional feel. It is really, really great."
Indeed, in a Fleksibo kitchen all the elevation operations are carried out behind the scenes, neatly ensconced in orifices behind the cupboards containing pots, pans, plates or supplies. Upon demand, cupboards sink all the way down to the kitchen counters, unless there is an obstruction like a teapot, in which case the cabinet's built-in brake system halts the descent automatically. Even cabinets above sinks have built-in spaces to accommodate the water tap, with its extra long handle, when they come down to the counter. And the whole system is very silent.
"Our philosophy is that none of the technology should be visible," says Svein Endre Grönlund, Fleksibo's owner and founder, who employs a total of 12 in the factory in Balestrand and the showroom in Bergen. "Yet the kitchen should be as normal as possible, and flexible, so that even those without handicaps can work in it as well."
A niche company in a niche market, Fleksibo wants to export its good ideas. "We are trying to find an agent that can handle our exports," says Grönlund.
Fleksibo's business is booming. In 2000, the company sold around 100 kitchens in Norway, of which some 30 were handicapped accessible. Its turnover was in the vicinity of 13 million Norwegian kronor (USD 1.4 million).
Alexander Farnsworth
a feature writer based in Stockholm
photos Tor Erik H. Mathiesen