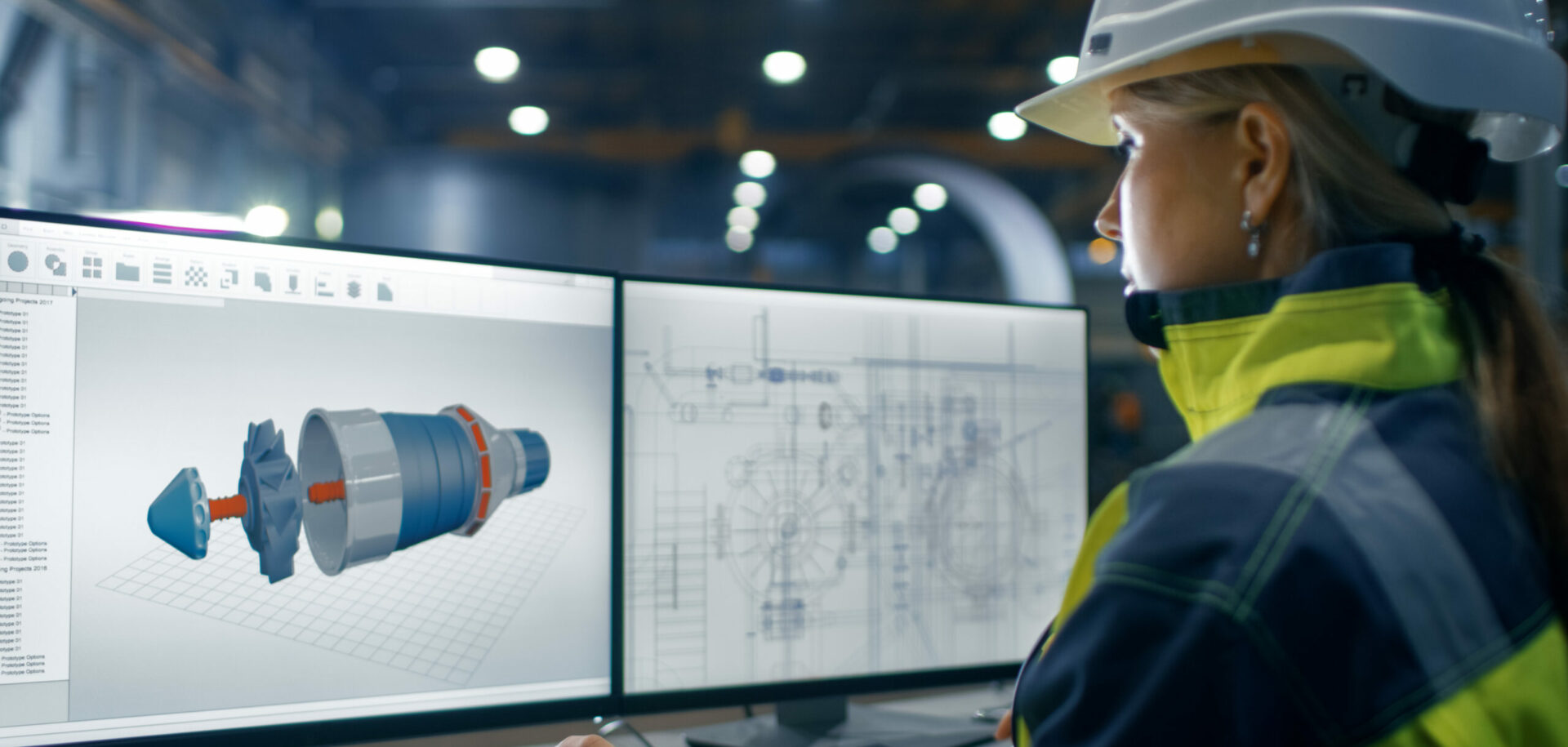 Green bearings
More stringent laws on emissions and waste, greater
customer environmental awareness and interest in
environmentally-sound products, have forced companies to take a hard look at the environmental impact of their business activities. Current laws and regulations are best seen as minimum requirements.
A responsible environmental policy requires a strategy pervading every aspect of a company's operation from raw material purchase, product design and performance through to manufacturing, product packaging and transport. A responsible environmental policy means being able to supply concrete evidence that a company is fulfilling its policies and that its environmental performance is improving each year. All this has to be achieved while living up to shareholders' expectations.
Stated aims
The first step in implementing an environmental programme is to define what the word 'environment' means within the organisation. At SKF, environment is grouped with health and safety and covers not only the outside world but working conditions within SKF itself.
SKF has ambitions to develop, produce and market products and services that satisfy customer needs and are safe to use, while at the same time attaining long-term growth and sustaining profitability. Products should be energy efficient, have minimum environmental impact and be recyclable or safely disposable.
Assessing Impact
The environmental impact of a company's products can be divided into several phases, as shown in figure 1. Intensive research and development is underway to devise techniques for 'life-cycle' analysis to evaluate and minimise a product's total environmental impact from raw material to residual products. Once fully developed and standardised, these analyses provide useful comparisons between different product alternatives and their environmental impact.
In the life cycle of a rolling bearing, the greatest opportunities to alter the product's environmental impact are at the manufacturing stage, including input goods and auxiliary media, packaging, energy consumption and residual products.
About 90 percent of all SKF manufacturing is represented by bearing and seal production. The main raw material used in bearing production is steel, with steel scrap being the prime raw material for SKF steel mills. Ferro-alloys and lime, the main raw materials from non-renewable sources, represent only a small percentage of the total input to the steel mills.
Bearings require lubrication with an oil or grease which can have a negative environmental impact. The trend, however, is increasingly towards bearings that are sealed and greased for life.
A rolling bearing in use can be regarded as environmentally-friendly, because of the energy savings that result from its application. Reducing friction can also lead to further energy savings. Estimates show that
a 10% reduction of friction in all the rolling bearings in use today could lead to energy savings equivalent to the combined output of 18 large power stations.
At the end of its useful life, a bearing is a valuable source of scrap which can be recycled.
The consumption of steel per bearing has been declining as more efficient manufacturing methods optimising steel utilisation are being introduced. Better bearing designs have also contributed to improved steel utilisation as they allow greater load-carrying capacity for a given bearing. This trend is likely to continue.
Production factors
The product specification determines which operations and processes are carried out in manufacturing. Figure 2 illustrates one way of working out the link between product and manufacturing process.
A product's own design parameters are dictated by its function, even though there may be several variants of material, form and design that can fulfill this. Examples of functional requirements on a bearing leading to different technical solutions are different load-carrying capacities, different load directions and ability to accommodate misalignment, along with economic and performance factors.
There are two basic alternatives to choose from in alleviating environmental problems in manufacturing. The process-internal approach involves modifying the production process itself so that environmental requirements are fulfilled more completely, while the process-external approach involves using filters and other cleaning equipment, as well as suitable residual-product handling systems to remove environmentally-hazardous agents or to mitigate their effects.
Both approaches imply that changes to various sub-processes are required, sometimes by modification of both product and process specifications, sometimes only the latter (fig. 3).
Practical results
Work started ten years ago led to the introduction of a water-based washing system that replaced trichloroethylene and ozone-damaging trichloroethane with water and detergent. This system has been steadily introduced to SKF factories world-wide.
Because this was seen as a significant advance, SKF co-operated with an industrial partner to create a commercial system that could be made available to other manufacturing companies. This is one example of how implementing environmentally-friendly processes can be profitable and give a company a technical advantage as well as meeting, or even surpassing, legislative requirements.
Areas of priority
Most industrial operations cause emissions to air, water and ground – even if only indirectly as a result of energy use. Any production results in residual products in the form of waste or by-products, which have little or no value and therefore consume resources without contributing anything in return.
SKF has prioritised these aspects of its operations and is looking at adapting machining operations which require oil or other liquids for cooling and lubrication and which generate various residual products and contaminated water. An area for improvement is in the handling, storage, treatment, recycling and disposal of various residues and contaminated water as well as improved air quality.
Some of the residual products generated at SKF plants are already recycled, most of them at steel mills or licensed recycling facilities (fig. 4).
At the SKF plant in Austria, efforts to increase recycling have resulted in a dramatic reduction in the plant's water consumption (fig. 5) and waste disposal costs (fig.6). Over a three-year period from 1991 annual water consumption dropped from 400,000 m3 to well below 200,000 m3 while annual waste disposal costs were reduced from almost 5 million Austrian Schillings ($490,000) to under 2 million ($196,500).
Companies have to continually review their actions and not assume that a 'once and for all' measure will solve an environmental problem. If an organisation does not make improvements of its own accord, it risks losing initiative as environmental requirements are constantly toughened and modified.
Environmental audits
One way of assessing achievements and identifying what areas require further work is through environmental audits. SKF introduced audits in 1990 and by 1996 all of its plants world-wide will have been checked at least once. These audits have shown that most manufacturing units have reduced their use of hazardous and environmentally problematic substances such as chlorinated organic solvents.
The audits also help identify where further improvements can be made such as increasing the amount of residual or waste products it reuses or recycles. A lot of grinding occurs in SKF plants during bearing manufacturing which produces significant amounts of swarf – comprising mainly oxidised metal particles, grinding wheel particles, oil and water. Rather than consigning this to landfill, the plants are increasingly turning to recycling alternatives, in several cases developed by the company itself.
In Gothenburg, for example, more than 1,600 tons of grinding swarf was recycled in 1994, recovering the iron content (in ferrochrome) and also re-using more than 1,000 m3 of water. This would otherwise have been disposed of as waste.
Managing the environment
Continuing this progress requires strong commitment and involvement by everyone in the organisation. The first environmental group policy was issued in 1989 and updated last year. Along with this, detailed directives were laid out for production units in the new Group Manual – Environment, Health and Safety. This sets Group-wide environmental standards and allows each manufacturing unit to apply environmentally-sound procedures and supporting management functions. By 1996 all manufacturing plants are aiming to have a formal environmental management system in place, conforming
to the forthcoming international standard ISO 14001. Common measures are being introduced that can be used for documenting future environmental performance.
Hans Herlitz,
Group Environmental Affairs,
SKF Group Headquarters
and
Hans-Erik Carlsson,
SKF Sverige AB,
Gothenburg, Sweden