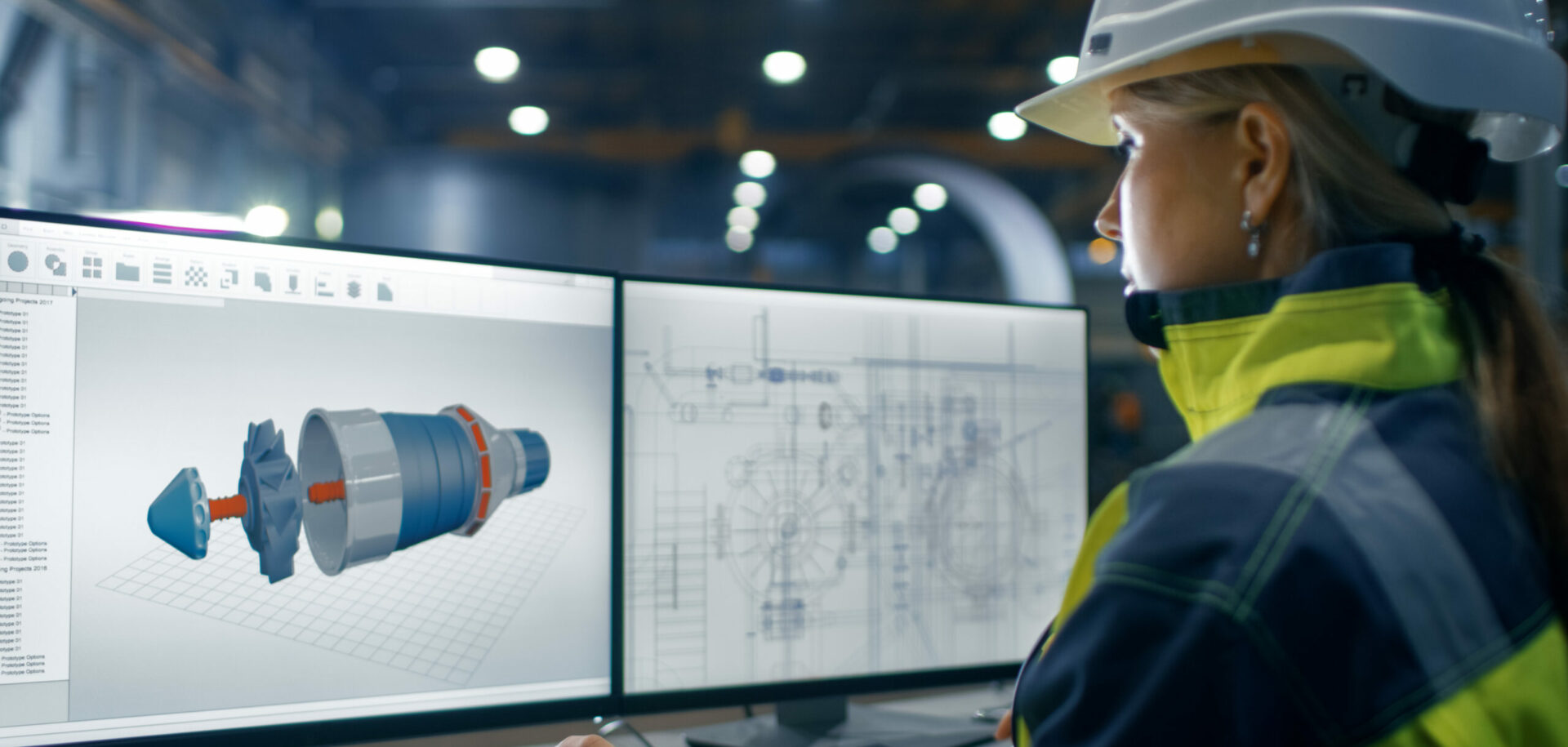 High speed in railways
Speed has been the essence of railways since the first steam locomotive made its appearance in 1804. SKF remains at the forefront of high-speed train design, providing some of the most safety-critical components of railway vehicles – the wheelset axlebox assemblies, comprising the wheelset bearings or units, the axlebox housing and integrated sensors.
Speed has been the essence of railways since the first steam locomotive made its appearance in 1804. SKF remains at the forefront of high-speed train design, providing some of the most safety-critical components of railway vehicles – the wheelset axlebox assemblies, comprising the wheelset bearings or units, the axlebox housing and integrated sensors.
Today high-speed trains, cruising at 300 km/h have changed Europe's geography, and distances between large cities are no longer counted in kilometres but rather in TGV, ICE, Eurostar or other train hours. The dark clouds of global warming threatening our planet are seen as rays of sunshine to this most sustainable transport medium, with other continents and countries following the growth path initiated by Europe and Japan.
Historical development
SKF has always been active in developing solutions to meet the challenging requirements of high-speed train builders and operators for the development, design and testing of wheelset bearings. Today, high-speed rail transport is defined in some European standards as vehicles with a maximum speed of more than 200 km/h. By the 1930s, trains in Europe and North America had already reached travelling speeds of 130 km/h, with top speeds of 160 km/h.
Most North American and European steam locomotives, for example, were equipped with SKF axleboxes and spherical roller bearings. The French Michelin 23 experimental train with rubber wheels and a maximum speed of 150 km/h was equipped with an SKF gearbox and wheel bearings. In addition, one of many historical applications of the 1920s and 1930s is the Dutch diesel electric multiple unit-type DE 3 from 1934, equipped with SKF axleboxes and spherical roller bearings. Later on, other designs were based on cylindrical and tapered roller bearings.
World War II halted the development of high-speed travel significantly, and it wasn't until Japan inaugurated the Tokaido Shinkansen train in 1964, which operates at a speed of 200 km/h, that fast train travel re-emerged. This was followed in Europe by the arrival in Germany of the E03 electric locomotives that in 1965 also achieved 200 km/h. They were equipped with SKF axleboxes and cylindrical roller bearings as well as drive system bearings. The first French TGV trains reached 270 km/h in commercial operation in 1981. They are equipped with SKF drive system bearings.
Tilting at high speed
The first tilting train of the Italian Railways is the ETR 450 type that went into service in 1985. Pendolino trains have a maximum speed of 250 km/h and were built by FIAT, whose railway division is now a part of Alstom. The axleboxes were developed by SKF and equipped with SKF wheelset bearings. The next Pendolino generation is equipped additionally with integrated speed sensors. These trains have been in operation since 1992 in Italy as ETR 460 and ETR 480 and in Finland as Sm3, in Switzerland they are running as Cisalpino ETR 470, and in Portugal they are called Pendoluso. The Pendolino train to the latest design is now running in the Czech Republic.
The Swedish tilting trains X2000 developed by ADtranz in 1990 have a maximum speed of 220 km/h and are equipped with SKF tapered roller bearing units TBU 130 x 220. One train is also in operation in China.
Speeding up in Germany, Italy, Japan and Spain
The German ICE train operation started in 1991. Nearly all German ICE high-speed trains are equipped with SKF bearings. The trailer coaches of ICE 2, with a maximum speed of 280 km/h, are equipped with SKF tapered roller bearings. Siemens designed the bogies. The motor coaches of the ICE 1 and ICE 2 are equipped with TBU 150 x 250. The Italian high-speed train ETR 500 has a maximum speed of 300 km/h, and FIAT/Alstom makes the bogies. The motor car and trailer coaches are equipped with SKF tapered roller bearing units incorporating speed and temperature sensors. The first trains went into service in 1992.
SKF has won an order for the first Japanese export of Shinkansen high-speed trains. KHI, Kawasaki Heavy Industries, the largest railway rolling stock manufacturer in Japan, has chosen SKF as the supplier of axlebox bearings for the 360 cars that will be exported to Taiwan. The train is designed for a maximum speed of 300 km/h. Based on its unique experience with several high-speed train applications in major European railways, SKF was able to offer a package, including wheelset bearing units with spare parts and know-how. The high performance of the SKF solution, combined with its strong focus on safety, encouraged KHI and the Taiwan High Speed Rail Corporation to choose SKF.
In Spain, there is considerable development in high-speed rail systems. Several challenging new locomotives and trains are now equipped with SKF wheelset bearing units and axleboxes, and most of them are equipped with drive-system bearings. These include the:
Alstom Alaris S490 tilting train, 220 km/h

Alstom Lanzaderas S104 and S114 trains, 250 km/h

Alstom AVE S100 high-speed train, 300 km/h

CAF/ATPRD variable-gauge train, 250 km/h

CAF high-speed train made for Turkey, 250 km/h

Siemens Velaro S103, maximum oper-ational speed 350 km/h (has a speed record of 404 km/h with a serial train in Europe)

Talgo S130 variable-gauge train, 250 km/h

Talgo AVE S102 and S112 high-speed train, 330 km/h (coaches made by Talgo and power heads made by Bombardier).
Technical features
Absolute safety and utmost reliability all year round, whatever the weather conditions, for maintenance-free periods of close to a million kilometres, are the expectations of SKF customers when dealing with high-speed trains. Succeeding and meeting these expectations has required a subtle blend of breakthrough innovation combined with experience gathered over the years in optimizing every detail of the metallic and non-metallic materials, surfaces topography and lubricants.
High-speed axlebox packages consist of a wheelset unit incorporated into a housing tailored to the customer requirements, such as interfaces to the wheelset journal, suspension system, damper arrangements, earth brush return and devices and cable and connector interfaces for sensors, etc.
Historically, the wheelsets were originally fitted with spherical roller bearings, which were progressively substituted with tapered or cylindrical roller bearings, as these provide lower friction and operating temperature. The lower operating temperature results in improved grease performance and contributes to significantly extended maintenance intervals. In order to simplify the assembly and maintenance, SKF developed complete wheelset units. These already have adjusted clearance and are factory lubricated and sealed.
Specific features have been developed for these demanding applications. These features have been implemented on other non-high-speed applications as well. Some examples include:
A polymer cage to gain more reliability and safety under critical operating conditions

A polymer spacer between the backing ring and the bearing inner ring to avoid fretting corrosion and bearing contamin-ation, thus contributing to extended maintenance intervals and lower life-cycle cost.
Moreover, SKF has also developed speed and temperature sensors integrated in the unit sealing system, enabling further assembly simplification, as well as a reduction in the number of components on the axle end.
Rigorous testing and standards
Any new design or design change requires tough validation tests before being released for the application. In this respect, SKF actively participated in the development of the European Standard, EN 12082. This standard defines detailed specification and acceptance criteria for the approval of wheelset bearings and units on dedicated simulation test rigs. The standard was ori-ginally built up for the TGV, the first high-speed train in Europe. Today SKF has seven test rigs running around the clock in its Research Centre located in the Netherlands. These rigs not only enable evaluation of the effect of any new design feature on performance, but they are also used to check the suitability of existing products for new applications or alternative sourcing of components. The axlebox housings, critical components transmitting the bogie loads to the wheelset bearings, are also submitted to very severe fatigue tests based on UIC standards, following detailed FEM calculations and computer-simulated fatigue resistance verification.
SKF also meets IRIS, the new Inter-national Railway Industry Standard, and is one of the first certified companies. This standard covers all features of the ISO 9000 standard, plus the additional requirements of the European railway industry. The add-itional main focus of the IRIS standard is the evaluation of management systems, especially multi-site project management.
Today SKF is involved in most high-speed trains found around the world.
Latest technical developments
ETCS
The European Train Control System (ETCS) is a new signalling, control and train protection system. It will replace 14 incompatible domestic European railway safety systems, especially on high-speed lines. One important factor is the exact positioning of the high-speed trains, based on a revolution counter and direction monitoring. SKF sealed and greased bearing units accommodate sensors that are space and part saving as well as easy to handle. To gain redundant and independent sensor systems, several independent sensor packages are mounted onto the bearing shield. These designs are space saving, especially in the axial direction, where earth brush return devices and gauge profiles are limiting. A further advantage of integrated sensors is that the original axle design can be used without any redesign. One of the first SKF ETCS sensor applications is on the Italian Pendolino.
Monitoring for fault detection
SKF online mechanical condition monitoring systems are designed to facilitate early fault detection and prevention, to provide automatic advice for correcting existing or impending conditions and to provide input to condition-based maintenance management systems. The SKF Multilog On-line System IMx-R monitoring system, exclusively developed for the railway industry, achieves increased vehicle availability through higher operational reliability by, for example, monitoring:
Wheelset bearing conditions and grease service life

Wheel flats and shape

Bogie stability/hunting sensoring

Derailment condition

Propulsion system condition, e.g., traction motors, gearboxes and cardan shafts

Unbalance and resonance conditions

Rail track conditions.
The Multilog On-line System IMx-R provides automatic load- and speed-dependent warnings and alarms that initiate on-board and external communication, data processing for automatic diagnosis and root cause analyses, links to maintenance management systems for scheduling, spare part and work order management and end user, system and Web-site-based data access.