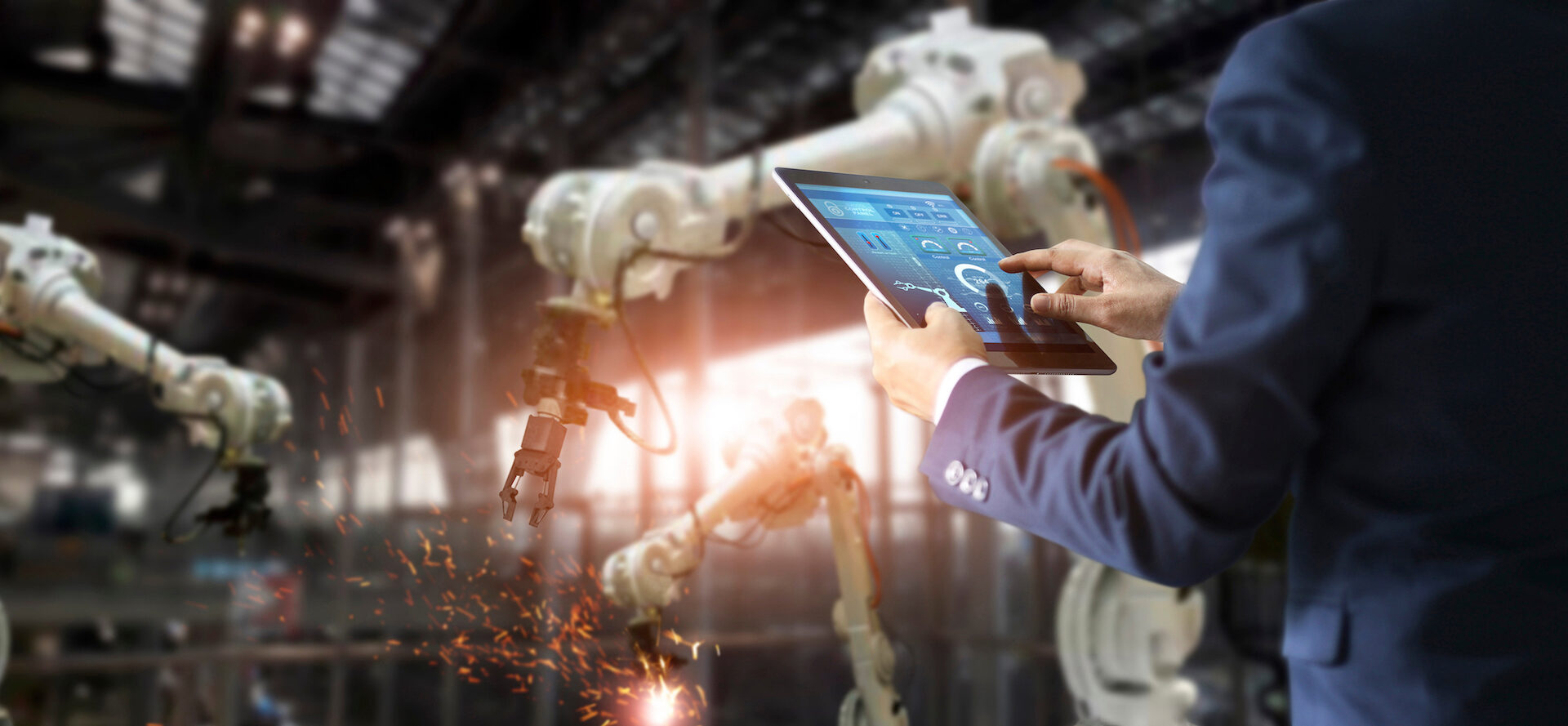 In magazines around the world
Summary
A service solution
While still a work in progress, SKF's and UPM-Kymmene's budding relationship is a good example of where SKF wants to be in the future.
"Our aim is to take full responsibility of all SKF bearings used by UPM-Kymmene," says Göran Westerholm, managing director SKF Finland. "The idea is to let UPM-Kymmene focus on their core business, while we focus on ours."
One of the key issues in such a relationship is to reduce UPM-Kymmene's spare parts inventory. To do this, the company's purchasing operations have to be seamlessly integrated into SKF's own e-commerce platform, endorsia.com
Central to this close and long-term partnership is for SKF to know the exact status of each of its bearings at UPM-Kymmene's 37 mills around the world. Online condition monitoring would allow SKF to plan maintenance if and when needed. This would also allow SKF to provide so-called Bearing Failure and Root Cause Analyses.
According to Westerholm, the target is to streamline working processes, improve total quality and strengthen both parties' competitive edge. All of these efforts are designed to reduce bearing-related maintenance costs, reduce bearing stock, reduce bearing failures and provide more uptime for making paper.
Strategic maintenance
Maintenance of a paper machine is a strategic issue for any paper company because of the capital involved. SKF has long been a first-choice provider of bearings to UPM-Kymmene's 37 paper machines around the world.
"What we are trying to do is optimise our supplier portfolio to get better leverage on our buying power," says Jouni Malmivaara, vice president materials at UPM-Kymmene's Printing Paper division. Malmivaara is responsible for purchasing for UPM-Kymmene's paper machines.
In 1998 UPM-Kymmene approached SKF to globalise and redefine its bearing/service contract. SKF's stated goal is to have a full Integrated Maintenance Solution (IMS) contract with UPM-Kymmene in the near future.
Outsourcing is uncommon in the paper industry. Companies own their billion-dollar machines and want to know how to run them. Nevertheless, market forces are making companies such as UPM-Kymmene re-evaluate their supplier network and consider service contracts.
Like handing over a newborn baby to a babysitter, UPM-Kymmene is looking into outsourcing its bearing needs, first and foremost to minimise capital-intensive inventory. To accomplish this, UPM-Kymmene and SKF have started a pilot project at three mills in Finland, Germany and the UK, to test how far the cooperation can go.
"Generally, we chose key suppliers according to the following merits," explains Malmivaara. "They should be global, financially healthy and have world-class resources including people and R & D. They should also have a first-class supply chain, so if we demand something they can deliver it. What we are looking for is a deep and multilevel collaboration."
Expansion and specialisation are key words for Finland's UPM-Kymmene. Today the company produces the lion's share of the world's magazine paper.When readers around the world pick up Time Magazine, Figaro or Stern, or glance through an Ikea catalogue, chances are that the paper in their hands was made by Finnish paper manufacturer UPM-Kymmene.
"Our ambition is to be one of the leading forestry companies in the world," says Jouni Malmivaara, vice president materials at UPM-Kymmene's Printing Paper division.
Already a global paper heavyweight, UPM-Kymmene employs more than 30,000 people, produces paper in 18 countries including China and the United States, and has more than 170 sales and distribution companies on all five continents. UPM-Kymmene is the world's third-largest paper and board producer, and is the world's single biggest producer of magazine paper. Annual sales are around 8.2 billion euros.
Expansion and contraction
The recent wave of consolidation in the paper industry is redefining the way UPM-Kymmene does business, however. "It is hunt or be hunted," says Malmivaara. "We are in a phase of expansion and specialisation."
To remain in the game, the big companies need to get bigger, increase productivity and slash costs. Within UPM-Kymmene, total materials purchases amount to 10 million euros per day and the group is in the process of rationalising its supplier network (see fact boxes).
On the acquisition front, UPM-Kymmene announced in August 2000 the takeover of Canada's Repap (paper spelled backwards) for 160 million Canadian dollars as part of an effort to fuel its US expansion.
The New Brunswick-based Repap mill is an integrated coated ground wood paper facility with an annual capacity of 492,000 tonnes of coated paper, 235,000 tonnes of northern bleached softwood kraft pulp, 123,000 tonnes of ground wood pulp and 137,000 tonnes of lumber. Despite taking over extensive debt from the company, UPM-Kymmene sees the acquisition as a slingshot into the increasingly important North American market.
"When Repap is put together with Minnesota-based Blandin Paper Company, which we bought two years ago, and together with our exports to the region, UPM-Kymmene will have about 20 percent of the North American market for coated paper," says Malmivaara.
Repap's and UPM-Kymmene's special brand of coated paper is used to print glossy catalogues and magazines such as Sports Illustrated. With the acquisition, the group has increased its annual production of magazine-grade paper from around 3.2 million tonnes to almost 4 million tonnes per year, making it the world's biggest producer.
The Repap deal follows a failed, and bigger, bid to acquire US-based Champion in mid-2000. The much-publicised affair fizzled when International Paper, also based in the US, offered a higher price.
But Malmivaara expects the company to target further acquisitions, especially considering that its arch-rival, Stora Enso, acquired the US-based Consolidated Papers in 1999.
Merging birth
Like many of today's leading Finnish companies, UPM-Kymmene grew out of a hodge-podge of industrial mergers and acquisitions. The present company was formed in 1996 when the Kymmene Corporation, Repola Ltd, and Yhtyneet Paperitehaat Oy (United Paper Mills) merged.
Today, the group is divided into three business areas. The printing paper division produces magazine, newsprint and fine paper and accounts for over half of UPM-Kymmene's annual turnover. The UPM Converting business area makes envelopes and labels and accounts for around a fifth of group turnover. UPM-Kymmene Wood Products, which processes timber into finished and semi-finished building components, remains a cornerstone of the business with a 15 percent share of turnover.
While other paper companies have sold off their timber and forest operations, UPM-Kymmene has kept its paper, labels and timber portfolio. "We are talking about the same raw material base," says Malmivaara. "Whether a tree goes to a saw mill or a paper mill makes no difference." UPM-Kymmene is Finland's biggest private forest owner and owns a total of 1 million hectares of forest in Finland, the United Kingdom and the United States.
"We must grow our market share in all our business areas. There is no other option. Our speciality is Super Calendered (SC) magazine paper and Light Weight Coated paper (LWC)," says Malmivaara. SC paper – magazine-grade paper – refers to a heat and steam-finishing process that gives the paper its requisite smoothness and opacity. "But we still need the other products to grow globally."
Alexander Farnsworth
a feature writer based in Stockholm
photos UPM-Kymmene