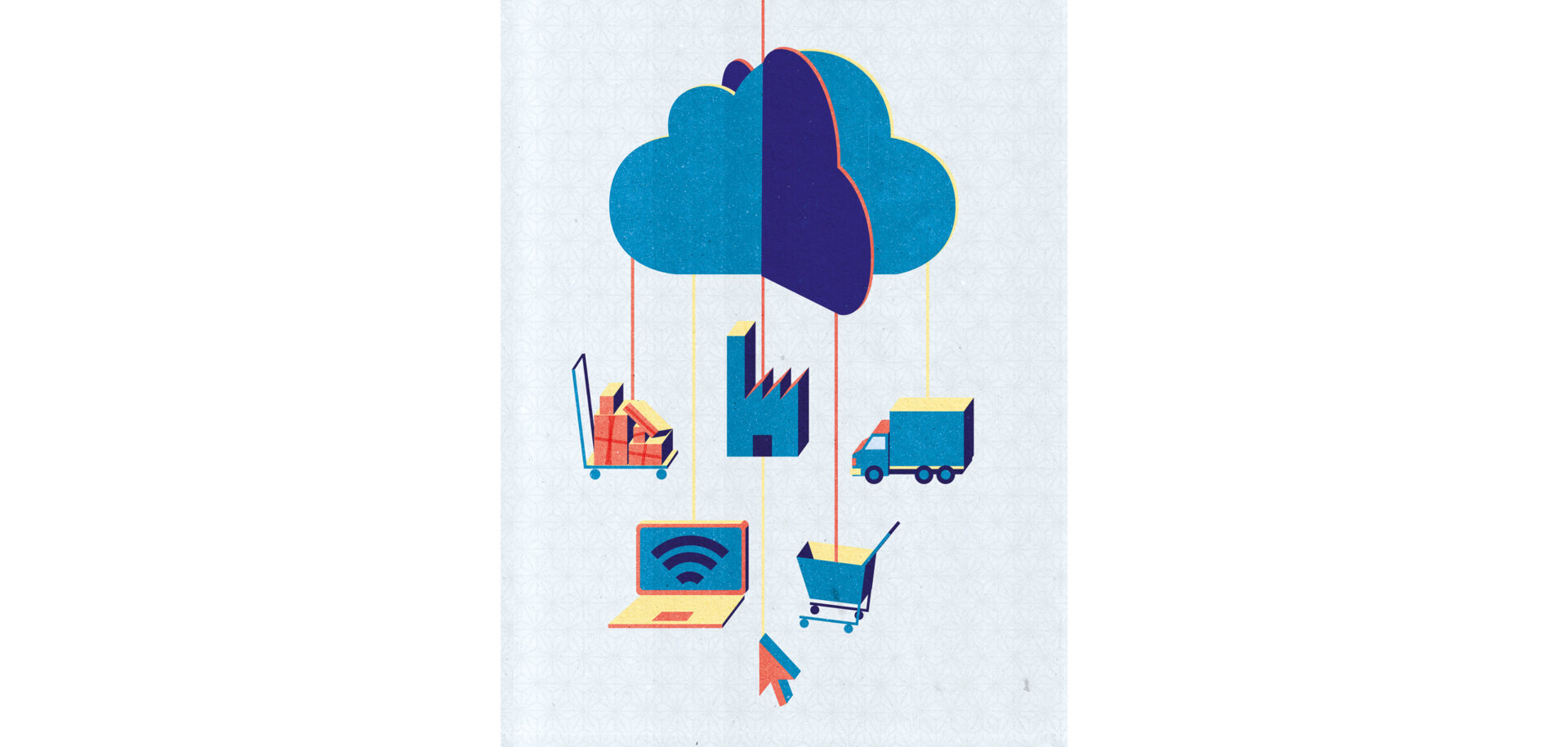 In the cloud
The cloud's remote computing resources have radically transformed many industries. Now, after a slow start, global manufacturers are closely examining the pros and cons of cloud services.
The world is embracing the cloud. From smartphone users, who store pictures and music files in it, to multinational companies that use it to complete billion-dollar deals, the cloud's remote computer resources over the past decade have transformed the way we live and work. Figures from the research group Gartner show the total market for public cloud computing services was expected to grow from USD 111 billion (EUR 82 billion) in 2012 to USD 131 billion (EUR 96 billion) in 2013.
However, until now, global manufacturers have been relatively slow in making use of cloud services.
Sven Denecken, vice-president of cloud strategy with the giant German software maker SAP, describes the global manufacturing sector as "a little bit of a laggard" in terms of cloud uptake. There is clear evidence manufacturers have increasingly been using the cloud, but it's often in defined areas of operation, such as human resources, customer interaction and procurement.
Less popular with manufacturers is the use of the cloud in classical manufacturing support systems, as cloud solutions are typically designed to support the widest range of customers possible and may lack the customization required by manu­facturers. "Manufacturing processes are often very tailored to the specific need of a customer," Denecken says.
Where manufacturers have been able to overcome the limitations, however, the benefits can be significant. Perhaps the biggest advantage is fast deployment, be it setting up a new plant overseas or bringing together two previously separate manufacturing entities.
This was the case for Italian pasta machine and small kitchen-appliance maker Imperia. Its merger with competitor Monferrina in 2010 opened a three-month window for adopting a common infrastructure and enterprise resource planning (ERP) software. Having settled on Oracle's eBusiness Suite 11 as the ERP suite, the new company – Imperia & Monferrina – opted to implement it on Amazon Web Services' EC2 cloud service.
Chief Executive Officer Enrico Ancona says the use of the cloud in this manner enabled the merged companies to meet their deadline and reduced capital expenses by half and operating expenses by 15 percent. "Before the beginning of the project we were sceptical, but after reaching our target and achieving very good results in a short time, we were astonished by the effectiveness and simplicity of the solution," Ancona says.
Another manufacturer to successfully adopt the cloud across a wide range of areas is UK children's luggage manufacturer Trunki. The company operates as a wholesaler, distributor and direct Web-based retailer, in addition to owning a manufacturing facility in the UK and contracting other facilities in China.
Trunki has grown rapidly since its foundation in 2006 to reach a projected revenue of GBP 10 million (EUR 11.6 million) for 2013. By 2011 it had outgrown its ERP, and the decision was made to switch over to a cloud-based suite from NetSuite for sales and purchasing in January 2012.
"We've now got everything within NetSuite – our warehousing and inventory, customer relationship management, our demand planning and forecasting," says Philip Bagnall, the company's head of operations.
SKF is firmly embracing the opportunities the cloud presents.Since 2012, the company's Remote Diagnostic Centres around the world have been connected by a single cloud-based system. It unites global IT solutions and makes all applications data accessible.
Erwin Weis, global manager, SKF Asset Diagnostic Services, says the cloud-based solution makes it possible to monitor and diagnose millions of machines. "We already have half a million machines in the cloud," he says. "This shared knowledge helps us better serve our customers. In addition, our cloud-based software and services give our customers 24/7 access to an easy-to-understand diagnostics dashboard and regular reporting."
SKF Asset Diagnostic Services are particularly suitable for applications in the wind, marine, mining, paper and metal industries, as well as other industries that use condition monitoring.
One of the major concerns of manufacturers when adopting the cloud is reliability. Are resources that are stored off-site as accessible as those physically on the premises?
Bagnall says he is focused more on maintaining the uptime of the company's Internet connection than worrying about the uptime of the cloud. "This way I've no need to worry about a server," he says. "In a worst-case scenario, the team is able to work off-site from home."
Perhaps the biggest concern of businesses with regard to the use of cloud computing is the availability and security of data once it is hosted with a third-party provider.
This hasn't been an issue for Imperia & Monferrina. Ancona says his system shows uptime of 99.95 percent. Meanwhile SAP's Denecken says the solid track record of many providers has diminished security fears, and uptake is accelerating. "In just the past year we've seen tremendous growth rates, even in regions like China and Central Europe," ­Denecken says.
But what does the future hold? One of the growth drivers of cloud adoption amongst manufacturers is the ability to streamline supply chains.
At Trunki, Bagnall sees the cloud as well suited to the company's long-term plans to tighten supply chains and integrate more tightly with its customers, including linking with their electronic-data­interchange systems.
Denecken says logistics is now proving to be a growth driver for cloud computing within manufacturing, as cloud solutions can provide a collaborative way of addressing logistics through the exchange of information.
"A cloud solution brings about a network effect by bringing together different trading partners and logistical partners," Denecken says. "And as more partners switch to the cloud, the benefits multiply."