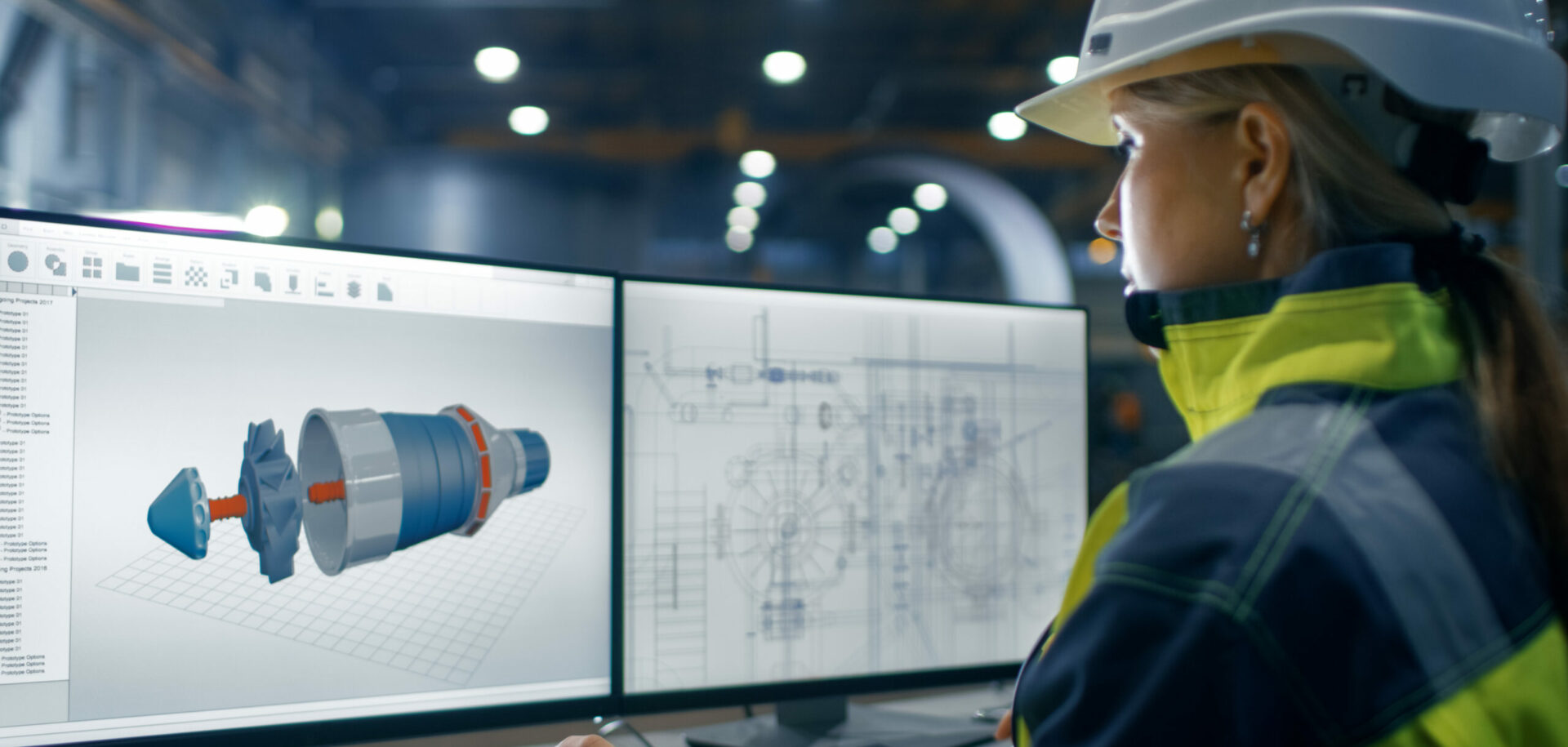 Innovation takes Shenyang Blower to the top
Technological innovation is at the core of the rapid development of Shenyang Blower Ventilation Co. Ltd. and its efforts in terms of saving energy and reducing emissions.
Summary
Founded in 2001, Shenyang Blower Ventilation Co. Ltd. mainly produces centrifugal fans, axial flow fans and blowers and has an annual production of some 700 units, making it a leading company in China's fan industry. Its products are widely used by the power, metallurgy, chemical, mining, cement, grain storage, sewage handling and metro sectors. It has a production facility covering more than 17,000 square metres and more than 600 regular employees, and realized an annual turnover of 1 billion renminbi (115 million euros) in 2009.
Shenyang Blower is a wholly owned subsidiary of the Shenyang Blower Works Group. As a large state-owned enterprise, the Group is China's leading manufacturer of blowers, compressors and pumps, offering cutting-edge design and production technology.
Technological innovation is at the core of the rapid development of Shenyang Blower Ventilation Co. Ltd. and its efforts in terms of saving energy and reducing emissions.
n December 2009, China's first "3-in-1" axial flow fan with adjustable steel blades, designed and produced by Shenyang Blower Ventilation Co. Ltd., successfully passed a test run of 168 continuous hours, making history for the company and earning full acceptance from the customer.
Li Zhijuan, a senior engineer at Shenyang Blower, led the design work on the fan and was especially happy with the result. "It took us 18 months to develop this fan design, which involves technology that is among the best in the world," she says.
The induced draft fan, which is integrated with desulphurization and denitrification functions, was developed for two 600 megawatt units at the Hua'neng Pingliang Power Station.
"A 600 megawatt unit is usually equipped with two induced draft fans and one desulphurization booster fan," explains Li. "For the customer, this new design removes the cost of purchasing a desulphurization booster fan and saves maintenance costs as well as floor space.
"We made severaltechnological breakthroughs during the development process," she continues. The critical one was a brand new self-aligning bearing arrangement for the main shaft. SKF provided us with great support, from bearing selection to lubrication design."
The fan unit has been put into commercial operation and is now running smoothly.
Founded in 2001, Shenyang Blower was formerly an affiliate of Shenyang Blower Factory, which has a history dating back more than 60 years. When the factory was transformed and restructured, becoming Shenyang Blower Works Group, Shenyang Blower became a wholly owned subsidiary of the Group.
In less than 10 years, Shenyang Blower has developed from a producer of centrifugal fans with a pre-2001 annual turnover of 20 million renminbi (2.3 million euros) into one of the five largest fan producers in China, realizing an annual growth rate of 40 percent.
As the fan manufacturer with the widest range of products in the nation, the company's most competitive product, centrifugal fans used in cracking furnaces in the petrochemical industry, has a 100 percent market share. With the nation's stricter regulations on the SO2 emission of power plants, the desulphurization fan has gradually become the company's major product.
Statistics show thatthere are currently about 2,000 fan producers in China, many of which have a low level of technology and compete in the market with lower prices.
"As the fan industry is basically labour intensive, we have chosen to be a technology-oriented company, providing added value in a bid to realize long-term development," says Zhai Ruihu, deputy chief engineer and design director at Shenyang Blower. Zhai has worked with Shenyang Blower Works Group for more than 10 years and has witnessed its rapid development. "Technological advantage is one of our core competencies and is what makes us competitive," he says.
A veteran in the technical research of fan products, Zhai now leads a team of 33 design engineers, eight of whom are senior engineers. "Each fan is designed and manufactured according to the customer's specific demands and parameters for its application," he says. "In addition to following the requirements set out in the contract, we have to consider the safety and reliability of the fans, while also making an effort to save costs."
The company has one of the largest number of patents in the industry, with three granted in the first half of 2009 alone. Its products were also recently ISO 9001:2008 certified.
Cooperation with universitiesplays an important role in the company's forward-looking research. Technology sub-centres founded in several top-grade universities have carried out research on fan-related subjects. More than 30 cooperative projects were conducted with Xi'an Jiaotong University alone in 2009.
Realizing better energy efficiency has been one of the key guidelines for Shenyang Blower's innovations.
In 2009, China's first frequency converter, speed-controllable fan for sintering furnaces, designed and produced by Shenyang Blower, went into operation in a steel mill in Ji'nan, in the Shandong province. By using the fan, the steel mill could realize significant energy savings by optimizing the operating efficiency of the fan, thanks to its speed-adjustment ability. This also put an end to China's dependence on importing this type of fan.
"The cost of the converter system is 20 million renminbi (2.3 million euros), but it can save 100 million renminbi (11.5 million euros) on the electricity bill annually, so the customer is pleased with the results," says Zhai.
Due to the nation's macro controls (e.g., limitations on the approval of some new power station projects), sales to the domestic market dropped slightly in 2009. "However, sales to overseas markets have increased," says Zhai. Export values increased from 120 million renminbi (13.8 million euros) in 2008 to 200 million renminbi (23 million euros) in 2009, making the company No. 1 in terms of export value in China's fan industry.
Shenyang Blower started exporting its products at an early stage, and fans for power stations have been exported to dozens of countries, many of them heading to 1,000 megawatt power plants.
"We compete in theinternational market, relying on our technology, product quality and lead time," says Zhai, "and we've won the customers' trust. Many of them have given us orders for phases two or three of their projects, based on previous successful cooperations."
Zhai says he has full confidence in the company's future development. "Our company's plan for 2010 emphasizes innovation and nurturing talent in a bid to further strengthen our competitiveness," he says. "We will implement lean management this year and exploit the opportunities that the listing of the Group by the end of 2010 will bring."
---
A fruitful cooperation
"Bearings are the most critical component of fans," says Li Taixun, president of Shenyang Blower Ventilation Co. Ltd. "SKF contributed to increasing the reliability and uptime of our products, basically eliminating unplanned downtime and promoting the reputation and competitiveness of our products."
SKF is the bearing supplier with which Shenyang Blower (and the former affiliate of Shenyang Blower Factory, out of which Shenyang Blower has grown) has the longest history of cooperation, dating back to 1984.
This cooperation proved particularly important in 2009, when Shenyang Blower was working on a cutting-edge design for an induced draft fan with steel blades. It was a brand new design for China, although a similar design existed in other countries.
The high speeds involved and the large outside diameter of the impeller caused considerable centrifugal forces , posing a challenge for the supporting bearings in the blade shafts. If these bearings failed to meet the requirements, the blades could fly out, resulting in disastrous consequences.
Segment application experts from SKF provided a customized design of a full complement thrust ball bearing that met the demand for high
static-load capacity and downsizing. This was the first case of this bearing design being applied anywhere in the world.
"SKF helps us to reduce the cost of producing fans," says Zhai Ruihu, deputy chief engineer and design director at Shenyang Blower. "In 2009, more than 500 customized blade shaft bearings were installed in 20 induced draft fans, half of which were exported to foreign countries, creating a new growth point for our company. We expect an increase in sales in 2010, having received an order for 10 such fans in the first month of the year."